Most People Catch Omicron This Way Now
Omicron is unfortunately still very much with us.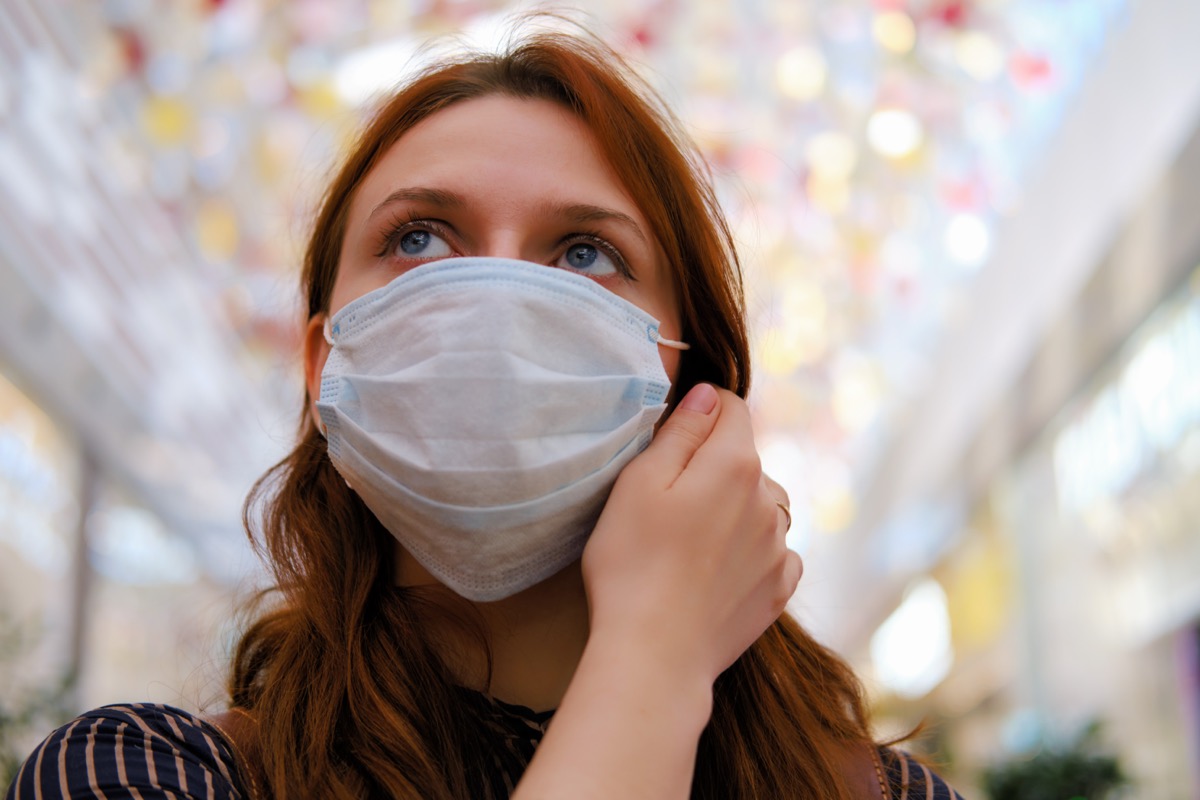 As COVID-19 cases drop across the U.S. and more states announce an end to mask and vaccination mandates, it might seem like a return to business as usual. "As we get out of the full-blown pandemic phase of COVID-19, which we are certainly heading out of, these decisions will increasingly be made on a local level rather than centrally decided or mandated," says Dr. Anthony Fauci. "There will also be more people making their own decisions on how they want to deal with the virus." However, virus experts are warning we are not out of the woods yet, and COVID is still a threat—here is how most people are now getting the Omicron variant. Read on—and to ensure your health and the health of others, don't miss these Sure Signs You've Already Had COVID.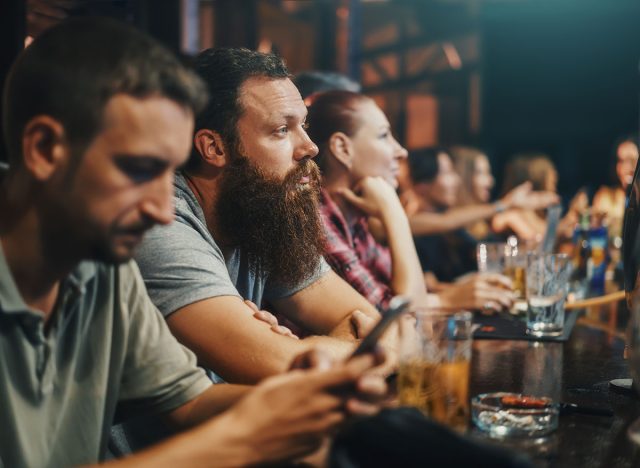 If you are maskless in a high-risk environment (for example, a crowded indoor bar) around people who are also maskless and possibly not vaccinated, you are putting yourself in danger of getting the Omicron variant. "There is still a lot we don't know, especially as the new variants continue to emerge," says Carlos Oliveira, MD, PhD, Yale Medicine pediatric infectious diseases specialist. "There could be spikes in [coronavirus] transmission for a variety of reasons."
"Now that we've lived through this, I think masks are much more familiar to us," says Yale Medicine infectious diseases specialist Sheela Shenoi, MD, MPH. "We know how easy it is—how straightforward it is—to wear a mask. We've learned that this is doable."6254a4d1642c605c54bf1cab17d50f1e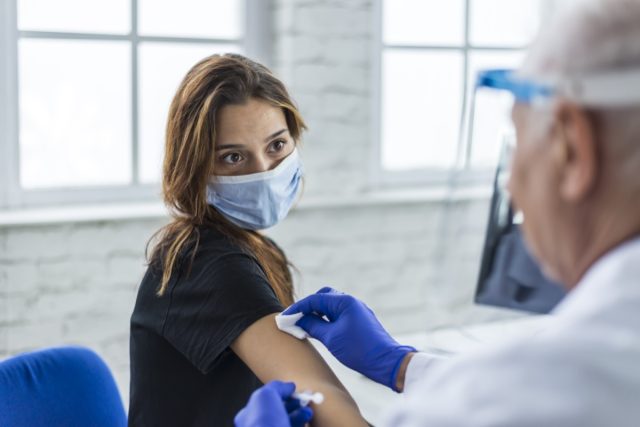 While being fully vaccinated is not a guarantee you won't get Omicron, it can significantly lessen the possible complications of the variant. "It will probably save your life or decrease the duration of symptoms," says Stephen Goldstein, PhD, virologist and post-doctoral researcher at University of Utah Health. "Maybe you'll be sick for three days instead of seven, or seven days instead of two weeks."
"There is no way we are going to eradicate this virus," says Dr. Fauci. "But I hope we are looking at a time when we have enough people vaccinated and enough people with protection from previous infection that the Covid restrictions will soon be a thing of the past."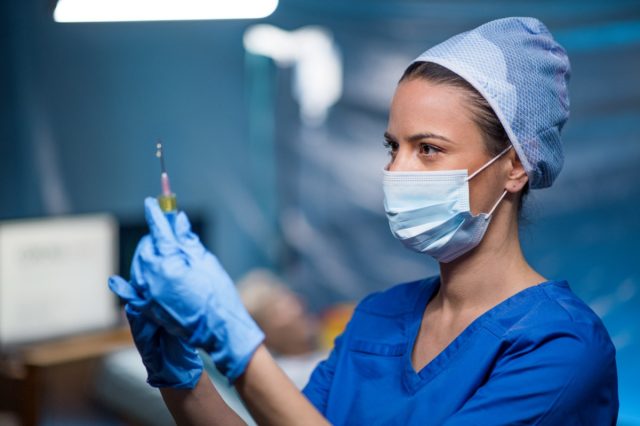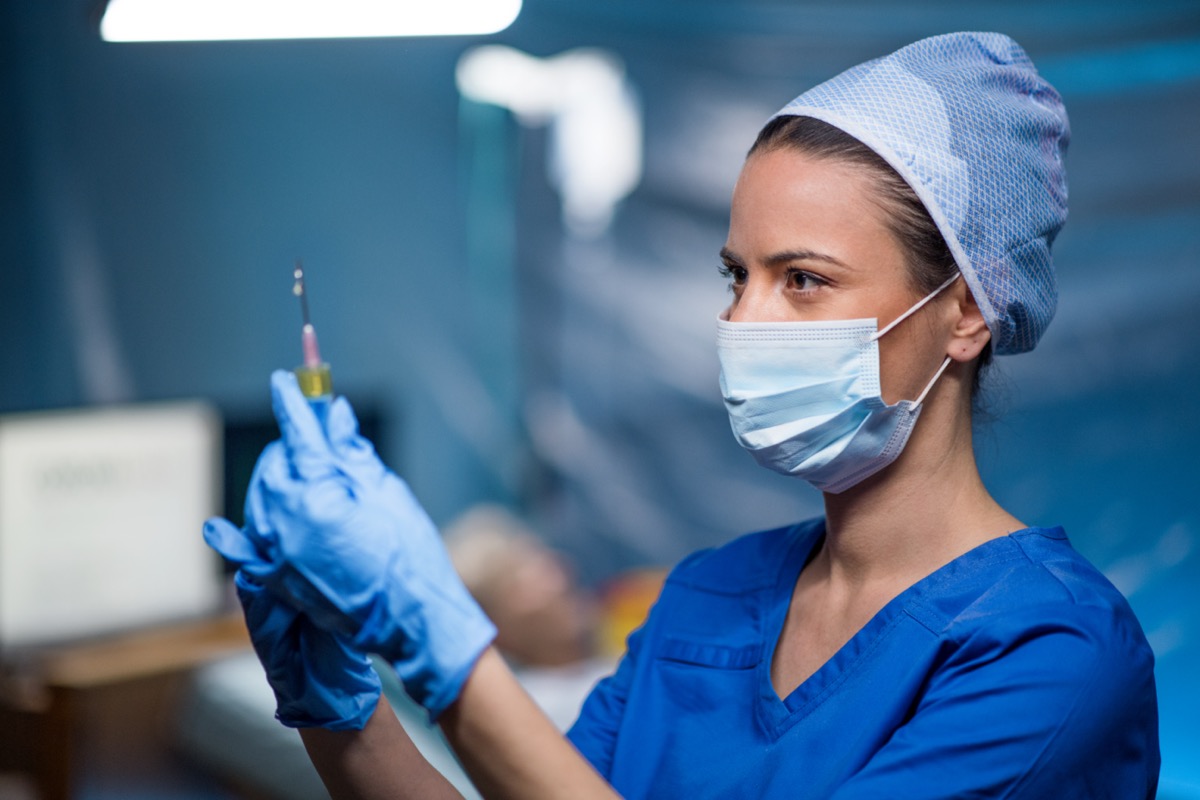 ​​
Staying up to date with booster shots is critical for a better chance of beating the Omicron variant. "We know that Omicron may not be so mild for those that have underlying medical conditions like asthma, diabetes, heart or lung disease," says Andrea Garcia, JD, MPH. "And last Wednesday we heard the CDC director warn that this surge was still imposing a heavy burden on hospitals, really saying that it's important to know that milder doesn't necessarily always mean mild. More than half of U.S. adults do have an underlying chronic condition, which can put them at an increased risk. [There is] considerable evidence that booster doses provide improved protection against COVID-19 associated hospitalizations among adults who are not immunocompromised."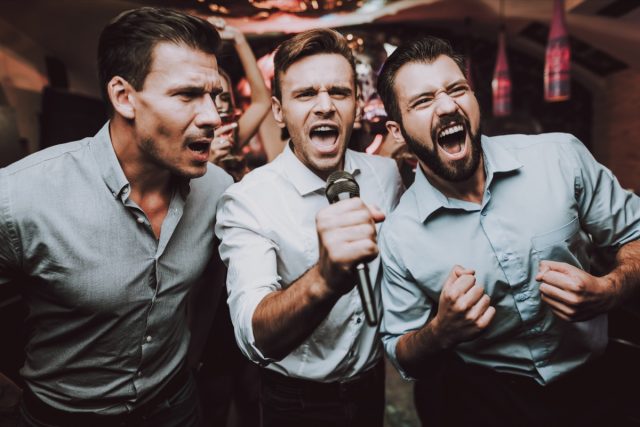 It would be easy to assume that because mask and vaccination mandates are being dropped that it might be safe to relax rules such as social distancing and stringent hygiene, but that is not the case. "As the experience with this pandemic shows, no country can let down its guard," says Tedros Adhanom Ghebreyesus, director general of the World Health Organization. "Complacency can be as dangerous as the virus itself. We must continue to be vigilant."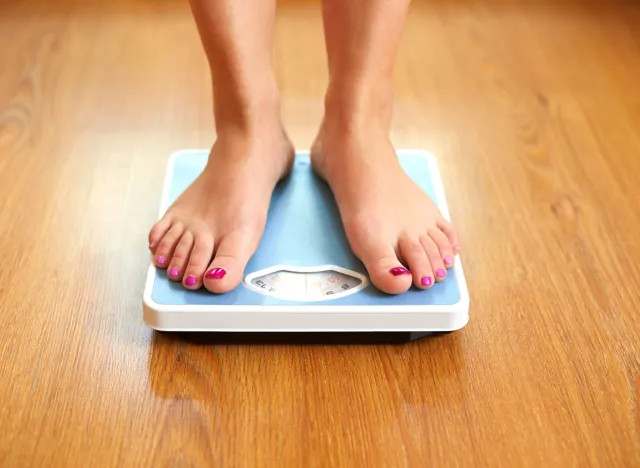 People with obesity are not only more likely to suffer COVID complications, but being overweight can impact the efficiency of COVID-19 vaccines and boosters. "All of these factors can influence immune cell metabolism, which determines how bodies respond to pathogens, like the SARS-CoV-2 coronavirus," says Melinda Beck, professor of nutrition at Gillings School of Global Public Health. "Individuals with obesity are also more likely to experience physical ailments that make fighting this disease harder, such as sleep apnea, which increases pulmonary hypertension, or a body mass index that increases difficulties in a hospital setting with intubation… However, we are not saying that the vaccine will be ineffective in populations with obesity, but rather that obesity should be considered as a modifying factor to be considered for vaccine testing," she says. "Even a less protective vaccine will still offer some level of immunity."
6
How to Stay Safe Out There
Follow the public health fundamentals and help end this pandemic, no matter where you live—get vaccinated or boosted ASAP; if you live in an area with low vaccination rates, wear an N95 face mask, don't travel, social distance, avoid large crowds, don't go indoors with people you're not sheltering with (especially in bars), practice good hand hygiene, and to protect your life and the lives of others, don't visit any of these 35 Places You're Most Likely to Catch COVID.
Ferozan Mast
Ferozan Mast is a science, health and wellness writer with a passion for making science and research-backed information accessible to a general audience.
Read more about Ferozan