This is Usually the "First Sign" of Omicron Infection
Omicron symptoms, according to virus experts.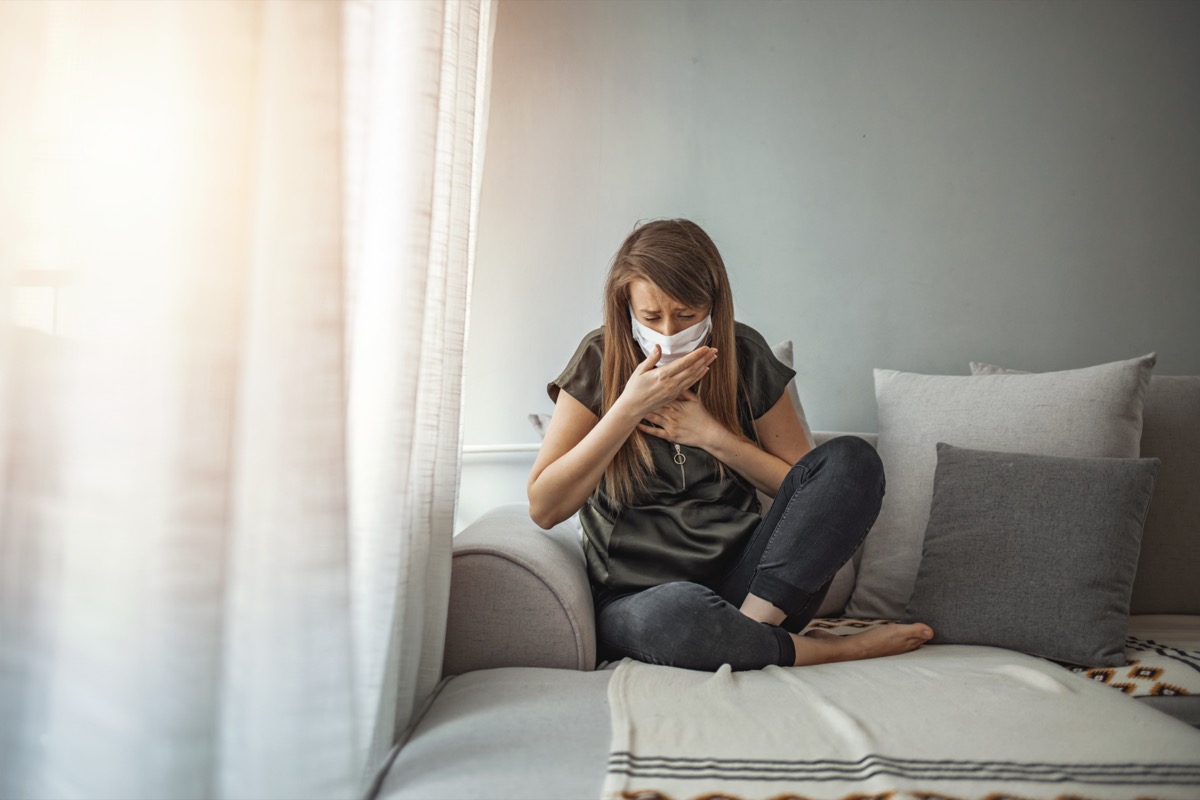 Experts are warning the BA.2 Omicron subvariant could soon become the dominant strain of COVID-19 in the U.S. "I've done the alignment of all the different variants of concern that we've seen over this year: the alpha, the beta, the gamma, the delta and now the Omicron," says pediatric infectious disease physician Frank Esper, MD. "I'll tell you, when you compare Omicron to the other three or four variants that we've seen here, the difference is obvious. It's like I'm looking at three cats and a dog. I'm interested to see how this variant evolves, because there may be some changes that this variant has that the others do not; this may allow it to evolve in a different trajectory." Here are five symptoms of Omicron you should be aware of. Read on—and to ensure your health and the health of others, don't miss these Sure Signs You've Already Had COVID.
Increased Transmissibility
Is it Omicron, or a cold? Experts say because BA.2 is spreading so quickly, your chance of getting the subvariant is highly likely. "It does have increased transmission capability," Dr. Anthony Fauci says. "However, when you look at the cases, they do not appear to be any more severe and they do not appear to evade immune responses either from vaccines or prior infections."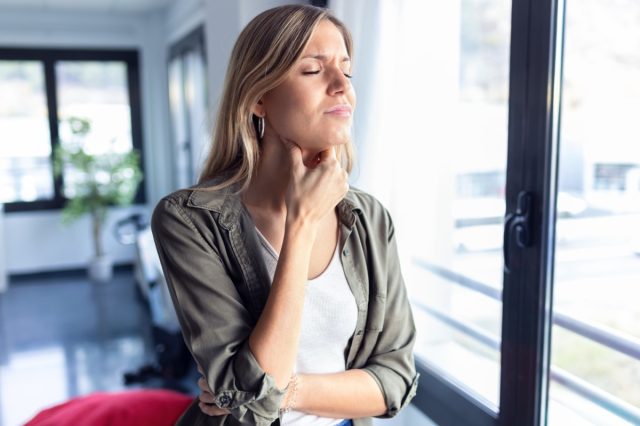 According to the ZOE COVID app, sneezing and a sore throat are common signs of the Omicron subvariant. "Interestingly, we've seen loss of smell and taste become much less common. It was in the top 10 symptoms earlier in 2021, and now it's ranking at 17, with only 1 in 5 people experiencing it," according to their study.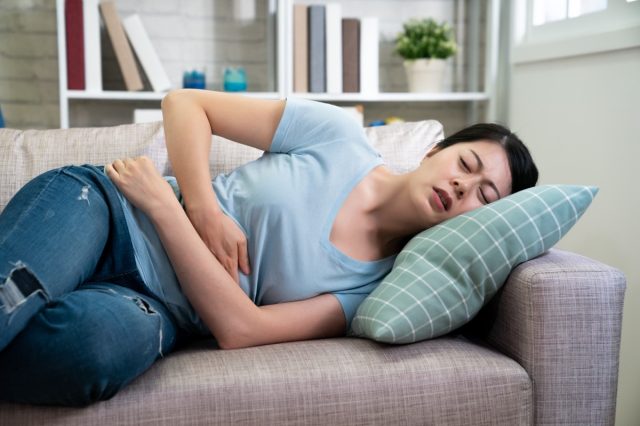 "If you've had an upset tummy lately, you're not alone," says Tim Spector, MD FRCP FRSB. "We've noticed a recent rise in people reporting gastrointestinal symptoms in the ZOE COVID Study app through January 2022. Thanks to millions of daily health reports from our dedicated ZOE COVID Study app contributors, we've shown from the earliest days of the pandemic that gastrointestinal (GI) problems — such as diarrhea, stomach pains, feeling sick and losing your appetite or skipping meals — can all be symptoms of COVID-19… We've recently spotted a sharp increase in the number of people reporting GI symptoms in the app from mid-December 2021 through January 2022."
Increased Hospitalizations
BA.2 is causing an uptick in hospitalizations in Europe and across the world, experts warn. "It is still now taking hold as the dominant variant in many countries… Denmark, India, Philippines, UK, Switzerland, Sweden, Norway, Belgium, Hong Kong, South Africa and many more regions," says infectious disease physician Dr. Gregory Huhn. "So particularly in the UK, where we now see that this is the dominant strain, we've seen some increased cases over the past several weeks, a doubling in the cases; we've seen increased hospitalizations and a little bit of signal for increased deaths. So with all these variants that have circulated throughout the past two years, many of the trends that start in Europe, and particularly in the UK, eventually, we see that here in the U.S. So that's why we're on heightened alert with the increase in cases of BA.2, increase in hospitalizations in the UK as an early warning signal for what could potentially occur here in the United States." 6254a4d1642c605c54bf1cab17d50f1e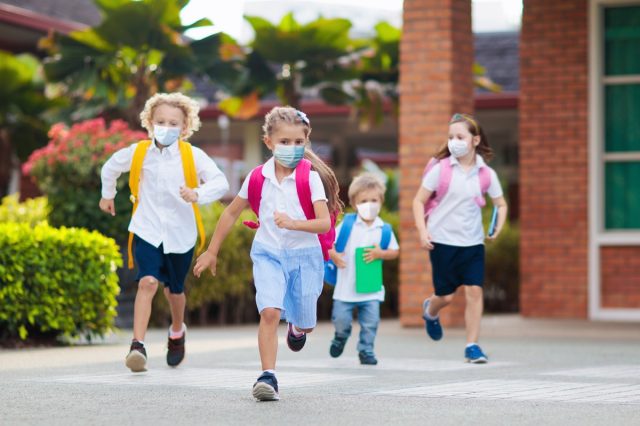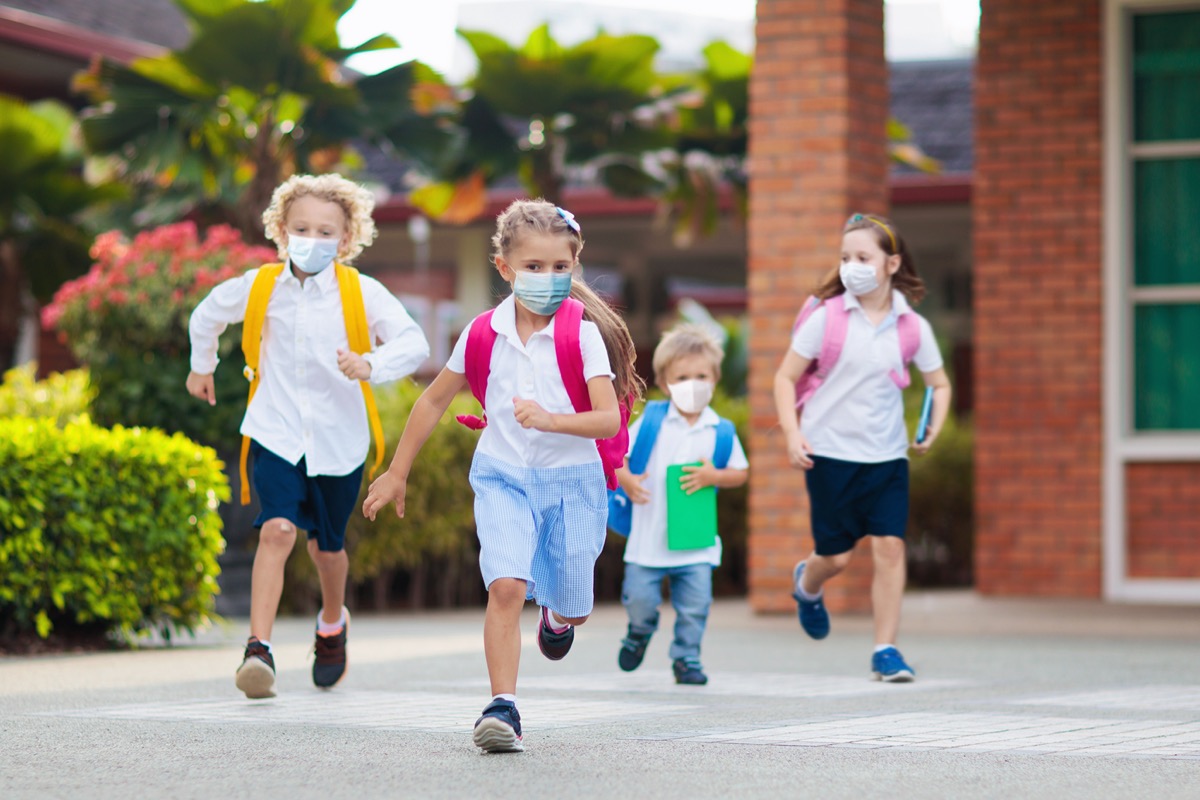 While previous variants of COVID-19 haven't really impacted children, new evidence shows BA.2 might be more infectious. "There are a few unpublished reports from South Africa that suggest children under the age of five were actually a high group of infection, which is very different from what we've seen over the last two years," says Dr. Esper. "If that is really the case, it's possible this virus has evolved to cause more symptomatic disease in the youngest age groups. And, as we know it, that has not been a hallmark of coronavirus. As pediatricians, we are closely monitoring this, but again, we need to see the published data."
How to Stay Safe Out There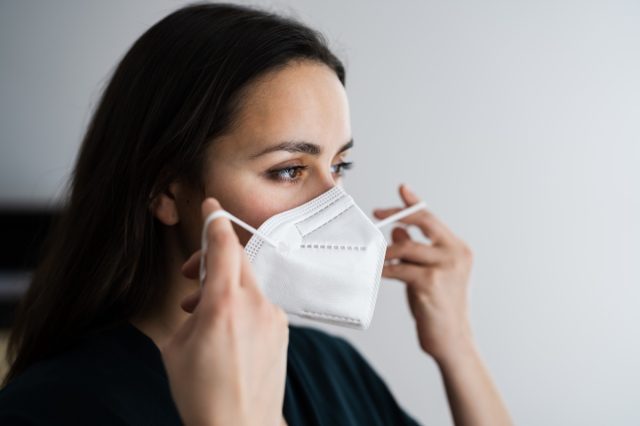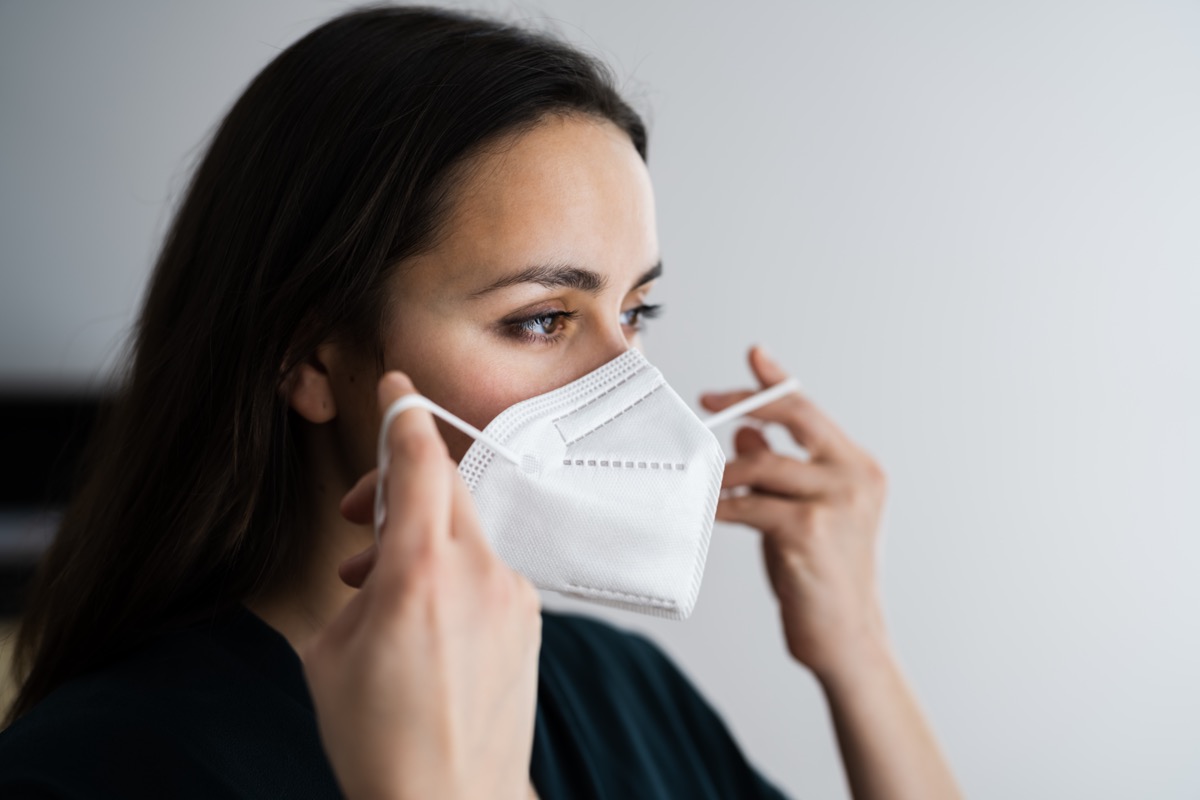 Follow the public health fundamentals and help end this pandemic, no matter where you live—get vaccinated or boosted ASAP; if you live in an area with low vaccination rates, wear an N95 face mask, don't travel, social distance, avoid large crowds, don't go indoors with people you're not sheltering with (especially in bars), practice good hand hygiene, and to protect your life and the lives of others, don't visit any of these 35 Places You're Most Likely to Catch COVID.
Ferozan Mast
Ferozan Mast is a science, health and wellness writer with a passion for making science and research-backed information accessible to a general audience.
Read more about Ferozan