Virus Expert Just Issued This "Get Worse" Warning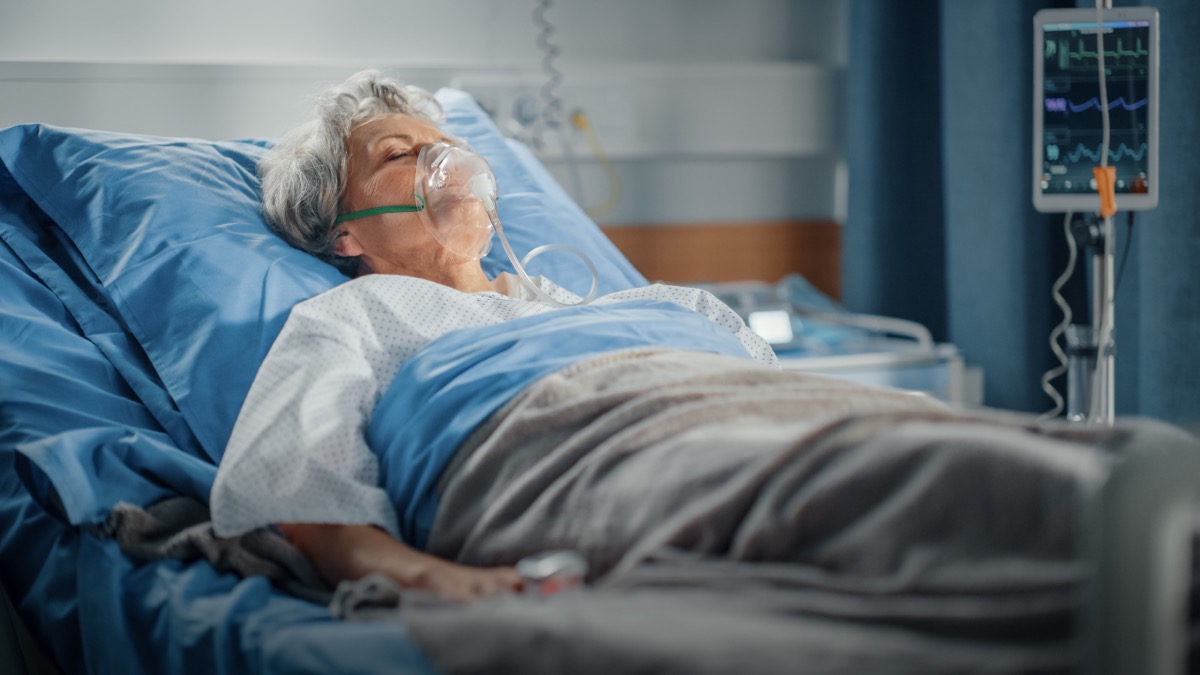 The Omicron surge seems to have peaked in several states where that COVID variant first took hold, and now is on a downward slide. For example: Cases in New York City—where the outbreak shut down subway lines and urgent-care centers and threatened to cripple hospitals and emergency services—are now down about 50% since their peak. But this retreat isn't yet reason to celebrate, warns Dr. Michael Osterholm, an epidemiologist at the University of Minnesota, on the latest episode of his podcast. One reason: Sobering statistics on the downside of the surge in South Africa, where the variant was first detected. Read on to find out more—including Osterholm's prediction of how long the surge will last in the U.S.—and to ensure your health and the health of others, don't miss these Sure Signs You've Already Had COVID.
1
"Past the Peak" Still Means a Lot of Cases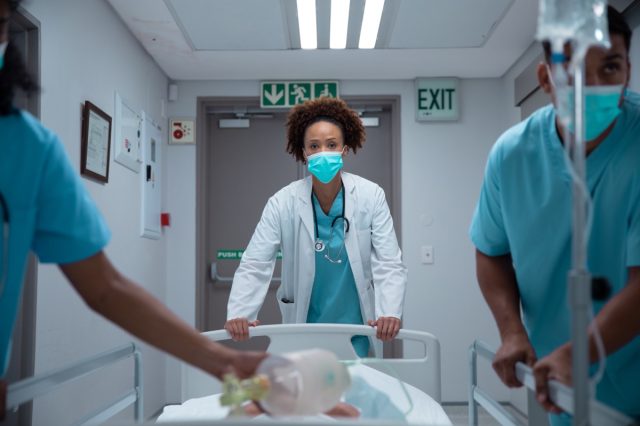 "South Africa really has been the most complete model we have to see what an Omicron surge might look like," he said. "Although cases and hospitalizations there peaked in mid-to-late December and have been declining ever since, I think it's worth noting that cases there remained 16 times higher than they were prior to the Omicron surge, and weekly new admissions are still more than six times higher than they were before the surge." 
He added: "Average daily deaths there are six times what they were in mid-November. So there's no denying that the country's declines in cases and hospitalizations this past month are real. But you can still see that they're well above the levels they were two months ago."6254a4d1642c605c54bf1cab17d50f1e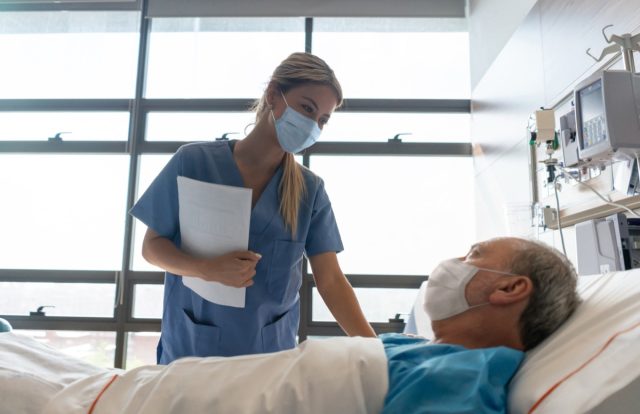 Osterholm warned that the Omicron surge may have a "long tail," if South Africa's trajectory is repeated in the U.S.—and even the downside of the peak can involve a lot of illness.   
"This surge obviously has a very long tail as more and more countries move past their Omicron peaks," he said. "I think this lengthier tail that might characterize the downhill side of these surges are worth considering. Sometimes it can seem like hitting the peak means we're in the clear, but that's not the case. In fact, if the downward slope is slower than the initial ascent, you can actually see more cases throughout the decline than you saw during the rise."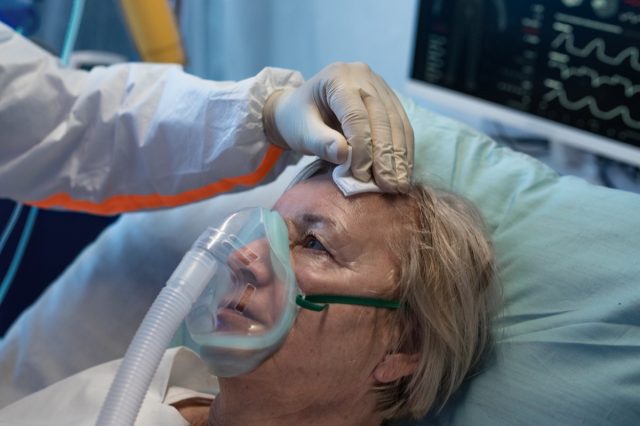 Indeed, this week scientists predicted that 50,000 to 300,000 more Americans may die before the Omicron surge ebbs in mid-March as expected.  "A lot of people are still going to die because of how transmissible omicron has been," University of South Florida epidemiologist Jason Salemi told the Associated Press. "It unfortunately is going to get worse before it gets better."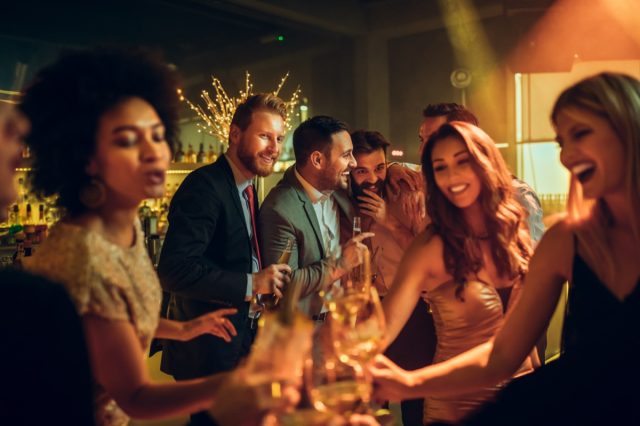 "So don't jump the gun and go barhopping with your friends to celebrate the first signs of a peak in activity," warned Osterholm, noting it's been less than two months since the Omicron variant was even recognized as a variant of concern. Since then, it's dominated the headlines, capsized Americans' hopes of a virus-free holiday, and swept the country with record numbers of daily cases. His point: Things can change fast and are still uncertain.
5
When Will Omicron Be Over?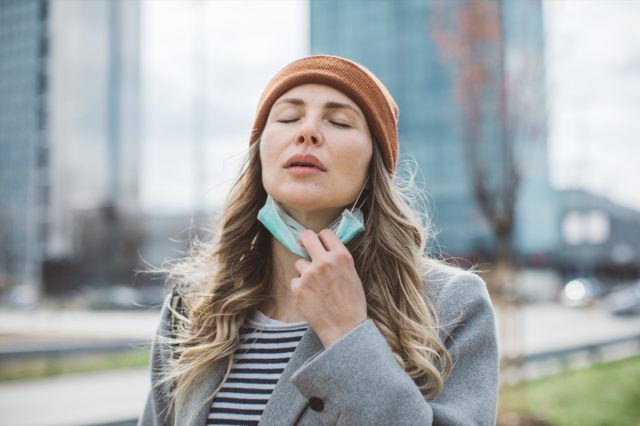 Based on virus patterns in the U.S., Osterholm made a prediction about how much longer the Omicron surge will last. "We still have at least four to six more weeks of this surge across the country," he said. "Some areas will begin to recover sooner than others. We will still see a tail in each and every local community with Omicron, where cases will continue to occur for the weeks and months ahead. However, I also believe that we will see a period of a greatly reduced number of cases in the next six to 12 weeks."
He added: "Where it goes after that is still a question."
6
Again, COVID Is Not The Flu 
Omicron likely won't be the end of COVID-19, and more variants are likely, Osterholm said. "We know we've got to be prepared," he said. "I just reject the notion by some that somehow this is just going to become a seasonal virus … I don't know. And anybody who tells you they know, be careful … they probably have a bridge to sell you." 
7
How to Stay Safe Out There
Follow the fundamentals and help end this pandemic, no matter where you live—get vaccinated ASAP; if you live in an area with low vaccination rates, wear an N95 face mask, don't travel, social distance, avoid large crowds, don't go indoors with people you're not sheltering with (especially in bars), practice good hand hygiene, and to protect your life and the lives of others, don't visit any of these 35 Places You're Most Likely to Catch COVID.