Virus Expert Just Said When Omicron Might Peak
When will this surge be over?
COVID cases are at an all time high in America, and might reach as high as 5 million in a week. How can you stay safe? Dr. Ashish Jha, Dean of the Brown University School of Public Health, appeared on the NBC's Nightly News with Lestor Holt and MSNBC's Rachel Maddow to discuss just that—and mention when this current Omicron surge might peak. "I don't think we're all gonna be infected," he said. "Many Americans are, but there's a lot we can do to protect ourselves. My hope is that a vast majority of Americans don't end up getting infected from this variant." Read on for how you can stay safe—and to ensure your health and the health of others, don't miss these Sure Signs You've Already Had COVID.
1
Virus Experts Warns These are the People Filling Hospitals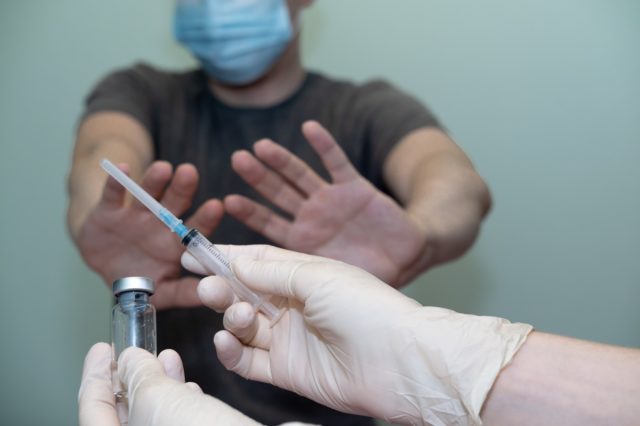 Virus experts are saying we need to focus more on the number of hospitalizations. "We are seeing a little bit of a breaking of the link between cases and hospitalizations," said Dr. Jha to Maddow. "All through the Delta wave, throughout the entire pandemic, we could look at infections and predict how many people would get hospitalized a week from now, how many people would die three to four weeks from now? That link was very, very tight. What is happening now is we're seeing a lot of infections in boosted people and vaccinated people that are not leading to hospitalizations, that are not leading to death because vaccines work. The reason you're still seeing a hospitalization increase in a lot of those places, it's because 40% of Americans are still not fully vaccinated, 80% of Americans are not yet boosted and not just overall, but we have like 7 million elderly Americans who are not vaccinated at all. It's just striking to me how many vulnerable people are still out there. That's what those are the folks who, when they get infected are going to the hospital or ended up in the ICU."
2
Virus Experts Warns These People are at "Substantial Risk"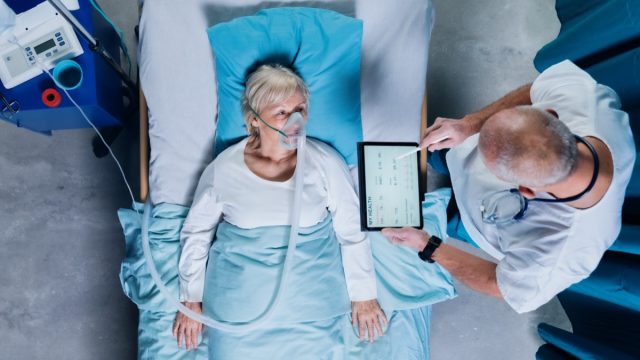 "There's more breakthrough infections with Omicron than there was with Delta" said Dr. Jha to Maddow. "But there is no question about it that their levels of illness is very, very low after that breakthrough, compared to what we saw with Delta. For unvaccinated people, the jury is not fully in, I think the data suggests that it may be milder for them, but milder is relative, right? Delta was really bad. Omicron is still pretty bad, maybe marginally better. That's good, but that you can't take any solace in that. Unvaccinated people, especially elderly, high risk unvaccinated people remain at substantial risk from Omicron." 
3
Virus Expert Says Here's How and When Omicron Might Peak
"I think the steepness, and then also looking at what happened in South Africa, getting some early glimpses out of London and other places in Europe, which went about two weeks before us—I think there is reason to believe that we're gonna see a kind of a peaking of this wave. It'll vary from place to place across the country, but a peaking, let's say about two weeks from now in places like New York, New Jersey, maybe a little bit later on in other parts of the country nationally. I do expect some time in the second half of this month for there to be a national peak and then hopefully a very rapid decline down. That's what we're all hoping for, but every country's a little bit different. And I don't think we can rely on looking at South Africa or even the UK and be confident that that's what's gonna happen here."
4
Virus Expert Said Omicron May Push Delta Out But We Don't Know
6254a4d1642c605c54bf1cab17d50f1e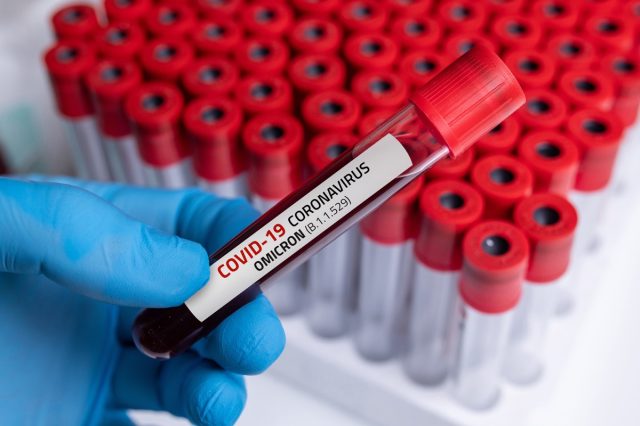 Will Omicron take over Delta completely? "We don't know. We did see it push Delta out in South Africa in the UK. The data's not totally clear yet. It looks like it's suppressing Delta. If it ends up pushing Delta out, it would be terrific. Because all the data so far suggests that Omicron is a milder version. And obviously if we're gonna have a virus circulating around, I'd rather have a milder version circulating." Might Omicron be the beginning of the end? "I hope so," Jha told Holt. "I mean, I do think a lot of Americans are gonna end up getting infected. Now obviously we have a good chunk of Americans all still vaccinated. That means, if there are future variants, that they will impact us less because we have so much immunity in our population and that's how a pandemic comes to an end. And that's what I'm hoping we're looking forward to."
5
Jha Said This is How to Best Isolate After COVID Infection
Jha Tweeted: "What would ideal COVID Isolation guidance be? Once rapid antigen tests are cheap & ubiquitous: 
Isolate for first 5 days 

Then test daily 

Negative X 2 days? End isolation. Good to go 

Positive? Remain in isolation until 2 negs or 10 days
I think it's that simple." He added:
"While 2 negative tests lets you be super confident. Single negative test after 5 days still quite helpful. And if no test available? For vaccinated folks: 5 days isolation and — if symptom free — diligently wearing high quality mask at all times around others is reasonable."
6
How to Stay Safe Out There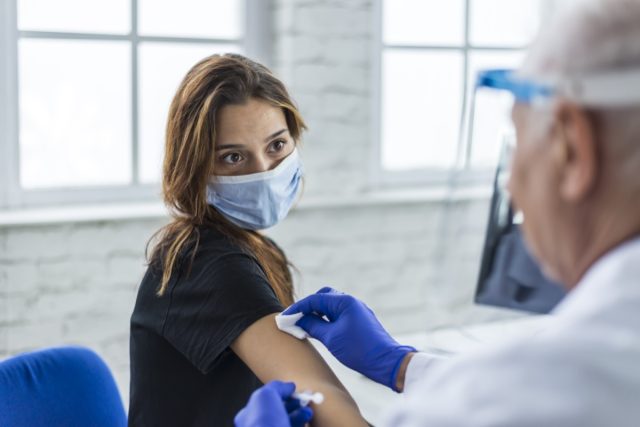 "The primary purpose of vaccines is to prevent serious illness and death," he said in a viral tweet this week. "To that end, vaccines are working remarkably well." Follow the public health fundamentals and help end this pandemic, no matter where you live—get vaccinated ASAP; if you live in an area with low vaccination rates, wear an N95 face mask, don't travel, social distance, avoid large crowds, don't go indoors with people you're not sheltering with (especially in bars), practice good hand hygiene, and to protect your life and the lives of others, don't visit any of these 35 Places You're Most Likely to Catch COVID.
Alek Korab
Alek Korab is a Co-Founder and Managing Editor of the ETNT Health channel on Eat This, Not That!
Read more about Alek