6 Places You Should Never Enter Right Now, Say Virus Experts
Skip out on indoor events, going out to eat, and going to the movies.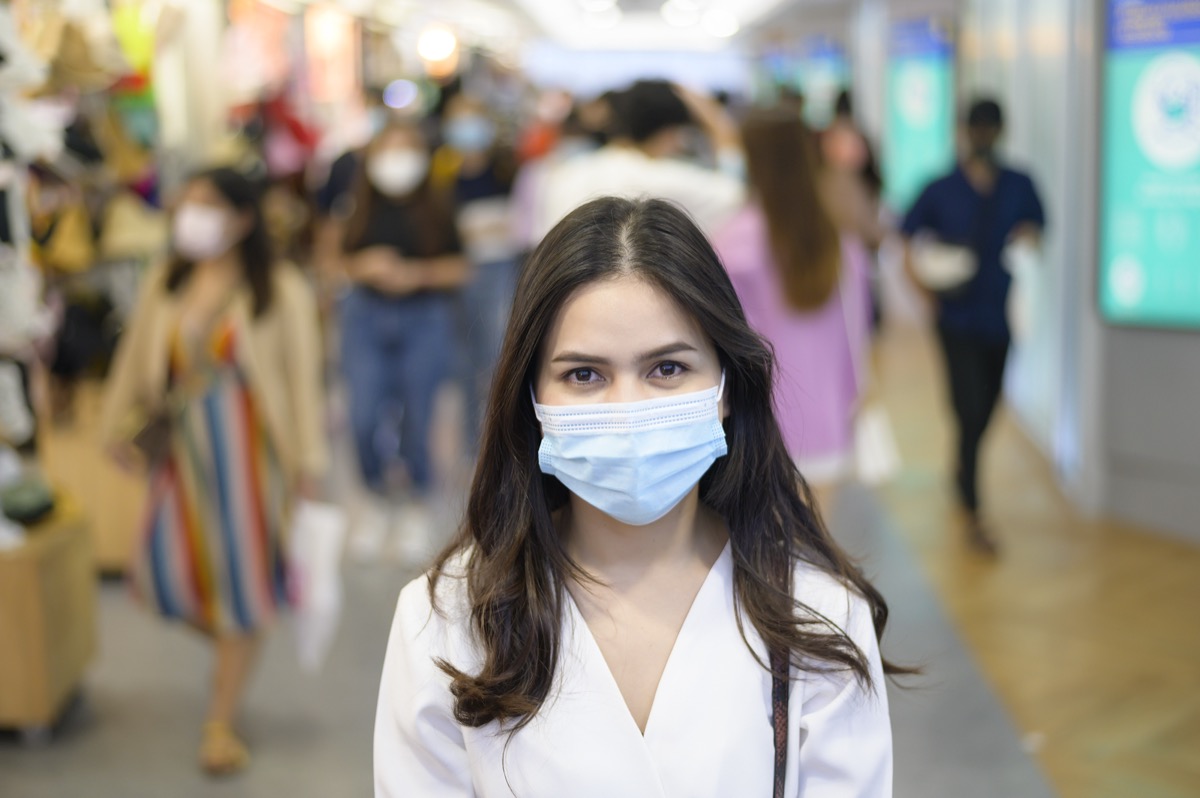 With the United States never returning to lockdowns, and with more and more people getting vaccinated, people are going out again in droves, longing for things to get back to "normal." Problem is, no one told the coronavirus; it's still causing a pandemic. Omicron is spreading faster than other COVID variants and has been detected in 77 countries, a grim reminder that this virus is hurting people in the background—or foreground—of our lives. One way to protect yourself, besides vaccination, to avoid certain places that increase your risk of contracting COVID-19. We asked virus experts and here's where they said to avoid right now. Read on—and to ensure your health and the health of others, don't miss these Sure Signs You've Already Had COVID.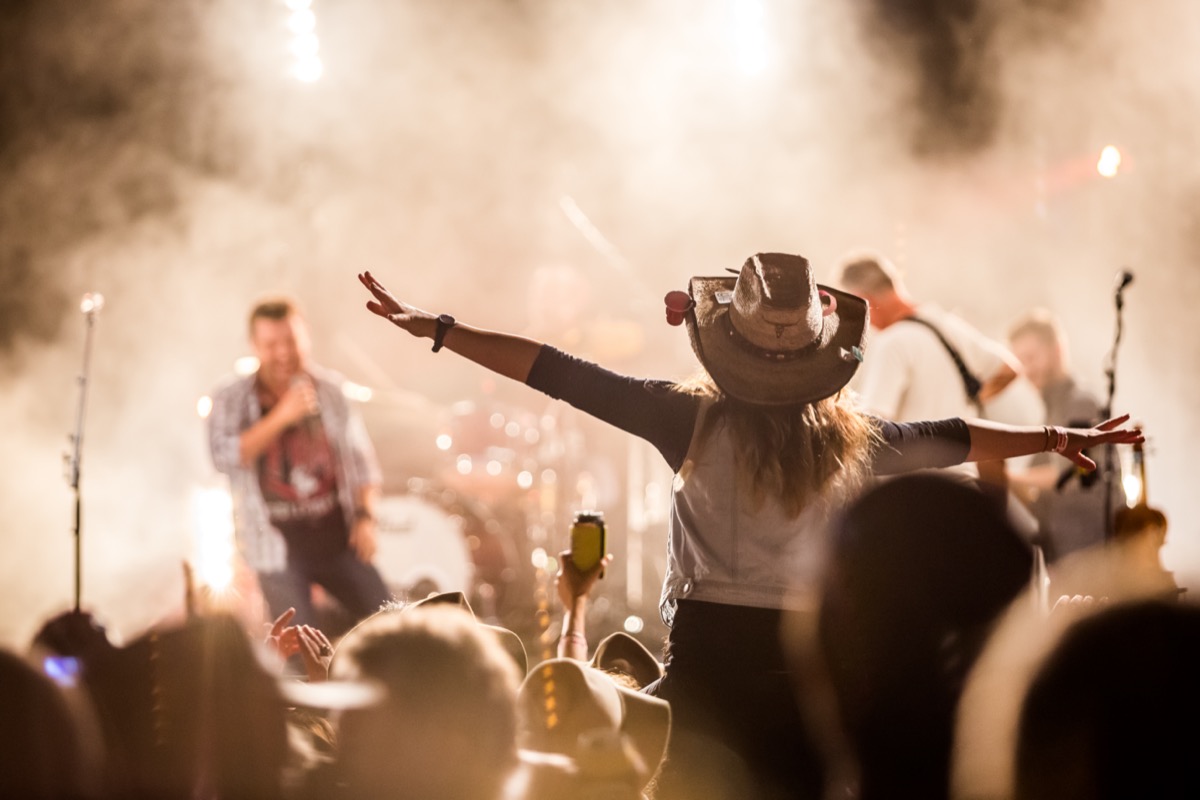 The easiest way to reduce your risk of COVID exposure is to avoid crowded places, especially if they are indoors, and especially if they are in areas with a low vaccination rate. The more people at an event, the harder it is to social distance. Indoor events are more likely to trap the virus, especially if the windows are closed.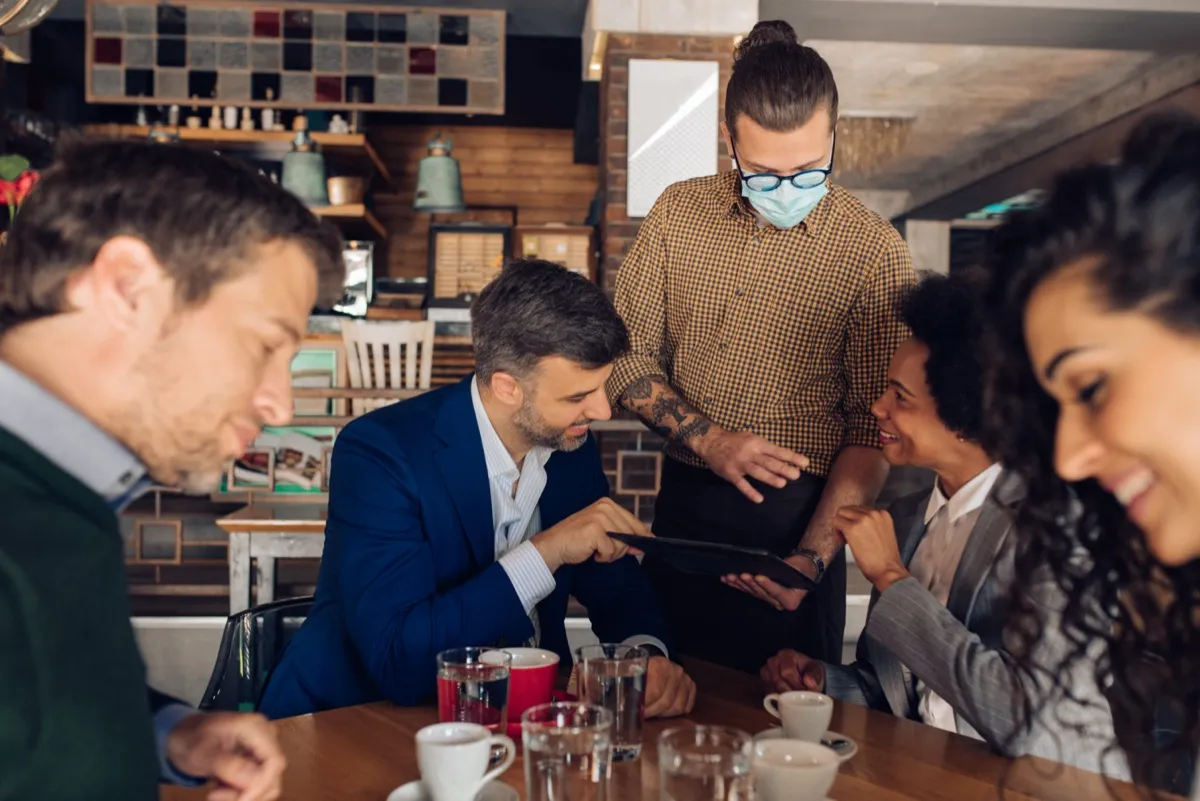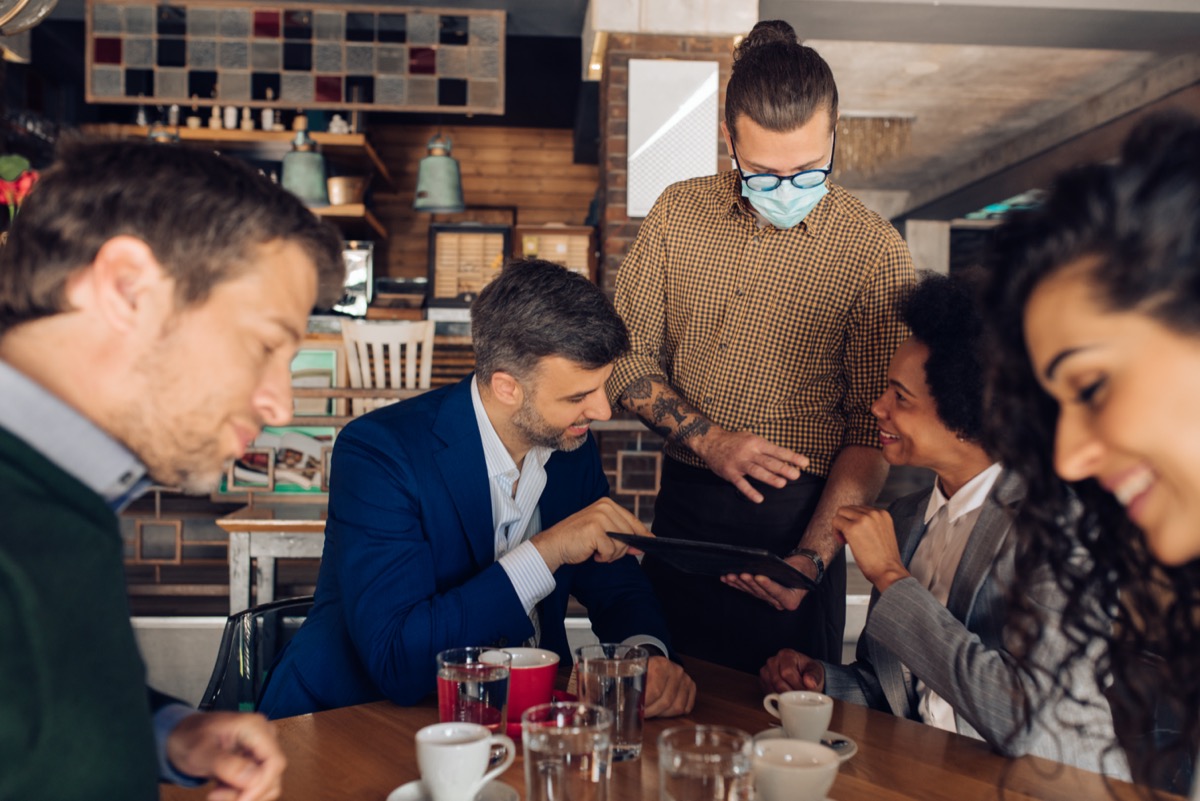 Restaurants can be socially distant, however they are still risky. Especially if they don't have outdoor seating, which with the cold weather coming, is a lot more likely. When you are eating in public, you have to take your mask off, which makes people more likely to be exposed. Purdue University professor Dr. Quinyan Chen cites the air conditioning in indoor restaurants as another factor. "Restaurants are one of the most dangerous places because they use mixing ventilation, in which air conditioning systems try to stir room air as much as possible," Chen says. "Droplets in restaurants would be uniformly distributed."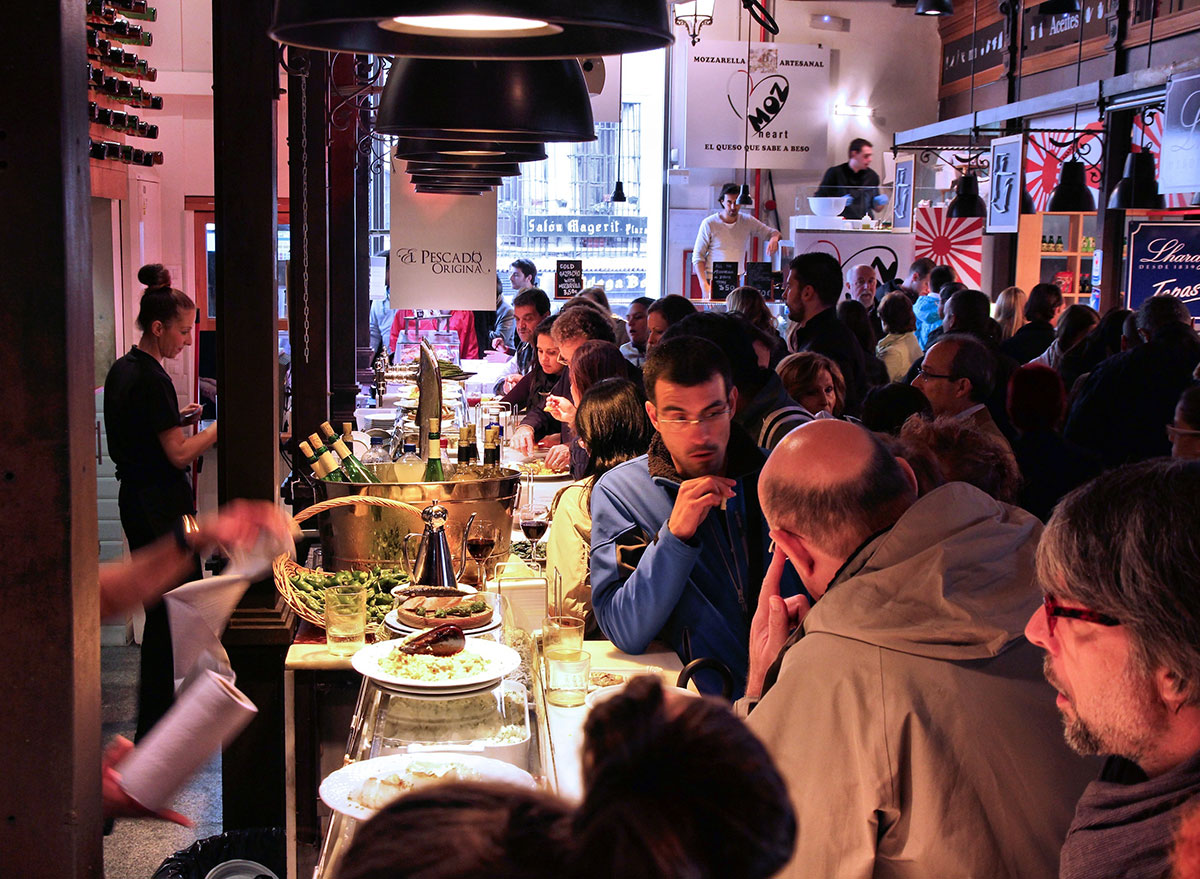 Bars might technically fall into the "indoor eating" category. However, they are worse than restaurants, due to their packed seating. "In general places where people congregate in large groups and do not socially distance and perform an activity wear one cannot wear a mask (such as drink or eat) are highest risk," says Dr. Thomas Murray, an infectious disease specialist at Yale New Haven Hospital.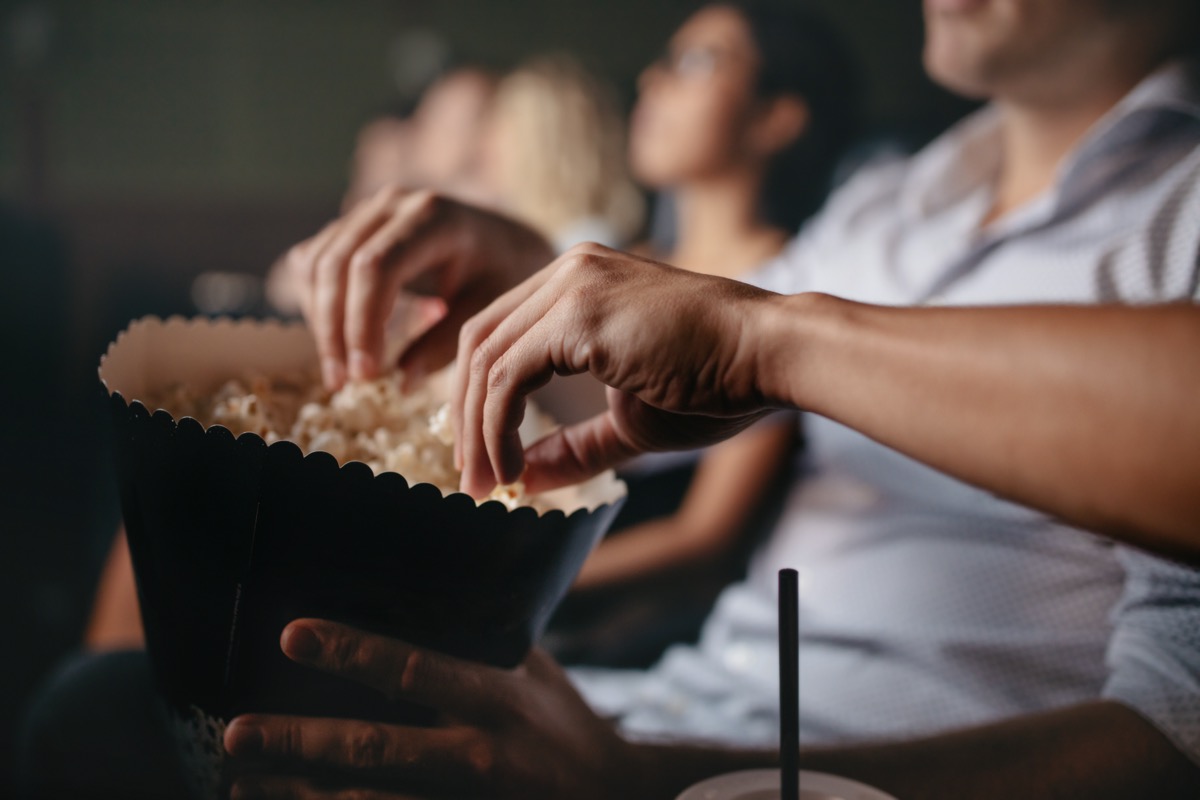 Theaters of all kinds have been taking a lot of precautions with COVID-19. However, they also have seats that are close together, which can make it difficult to socially distance. Movie theaters also have low ceilings and poor ventilation, which can cause the virus to spread. "Before entering any type of theater, it's important to also consider what the background rates of disease are within the community, and also the contribution of variants that might be circulating," said Krystal Pollitt, an assistant professor of epidemiology at the Yale School of Public Health, and an assistant professor in chemical and environmental engineering at the Yale School of Engineering & Applied Science told CNN. 
5
Churches or Places of Worship
In 2020, California governor Gavin Newsom called for a stop to church services, after a Mother's Day mass left someone testing positive. "Churches should be avoided if people are not wearing masks and there is no social distancing. Similar to restaurants, people in church may take off their masks to sing, and these aerosolized particles are likely to spread the virus," says Kirsten Bechtel, MD, a pediatrician at the Yale School of Medicine.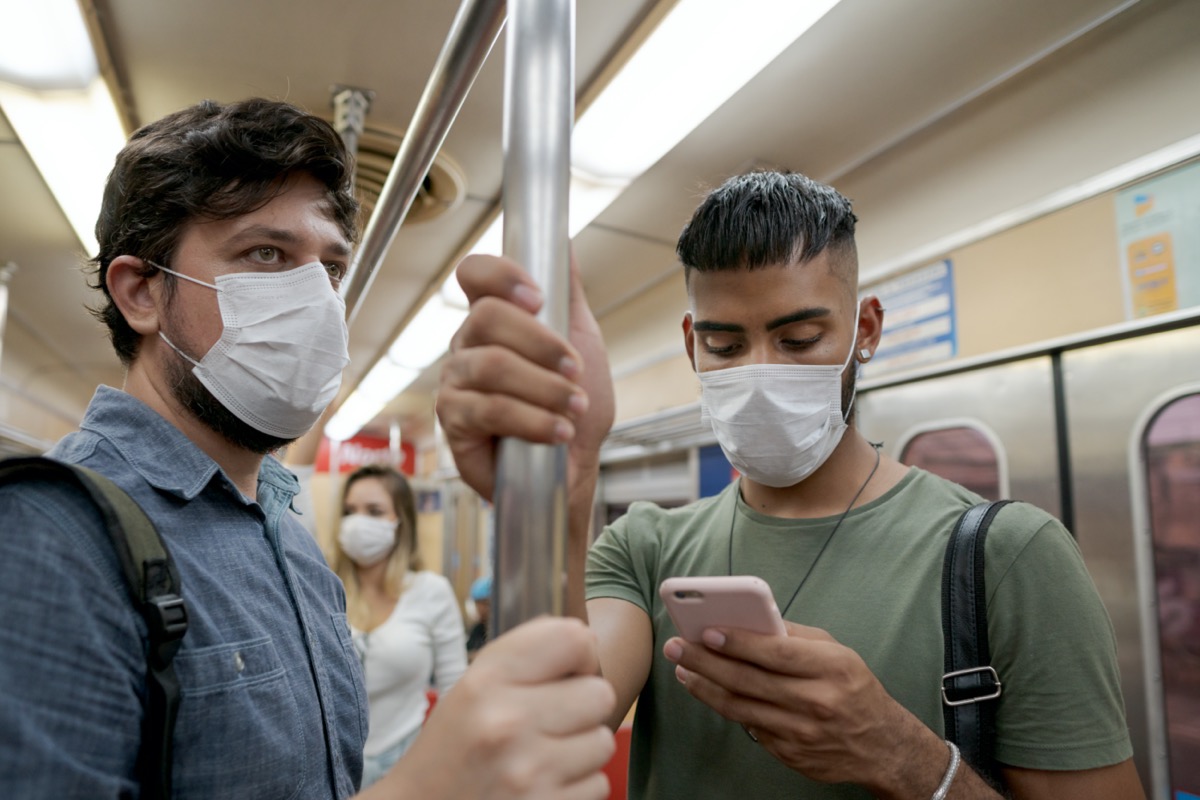 6254a4d1642c605c54bf1cab17d50f1e
Public transportation, like buses, airplanes, and trains, make it difficult to socially distance, force people to spend a lot of time together, and have never been considered sanitary prior to the pandemic. Some forms of public transportation also do not have a passenger limit. 
7
How to Stay Safe Out There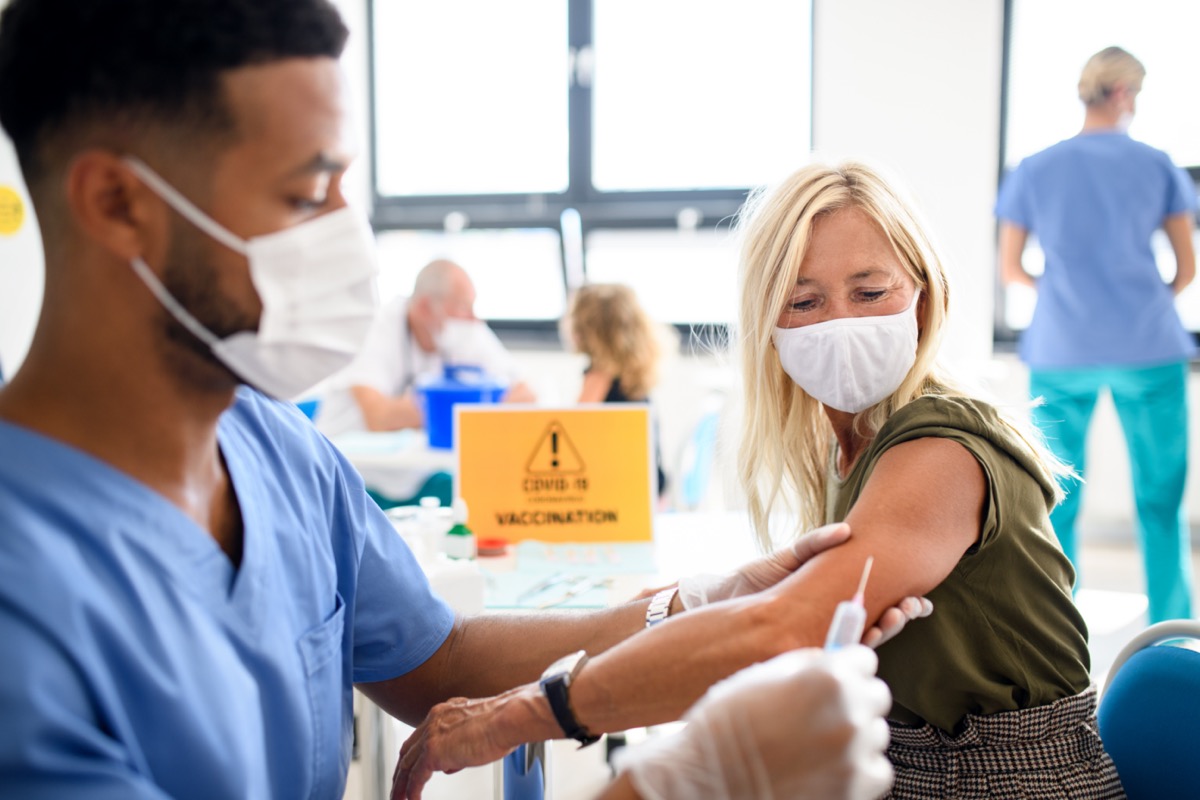 Follow the public health fundamentals and help end this pandemic, no matter where you live—get vaccinated ASAP; if you live in an area with low vaccination rates, wear an N95 face mask, don't travel, social distance, avoid large crowds, don't go indoors with people you're not sheltering with (especially in bars), practice good hand hygiene, and to protect your life and the lives of others, don't visit any of these 35 Places You're Most Likely to Catch COVID.