I'm a Virus Expert and Most People Catch Omicron This Way 
Here is how to stay safe now.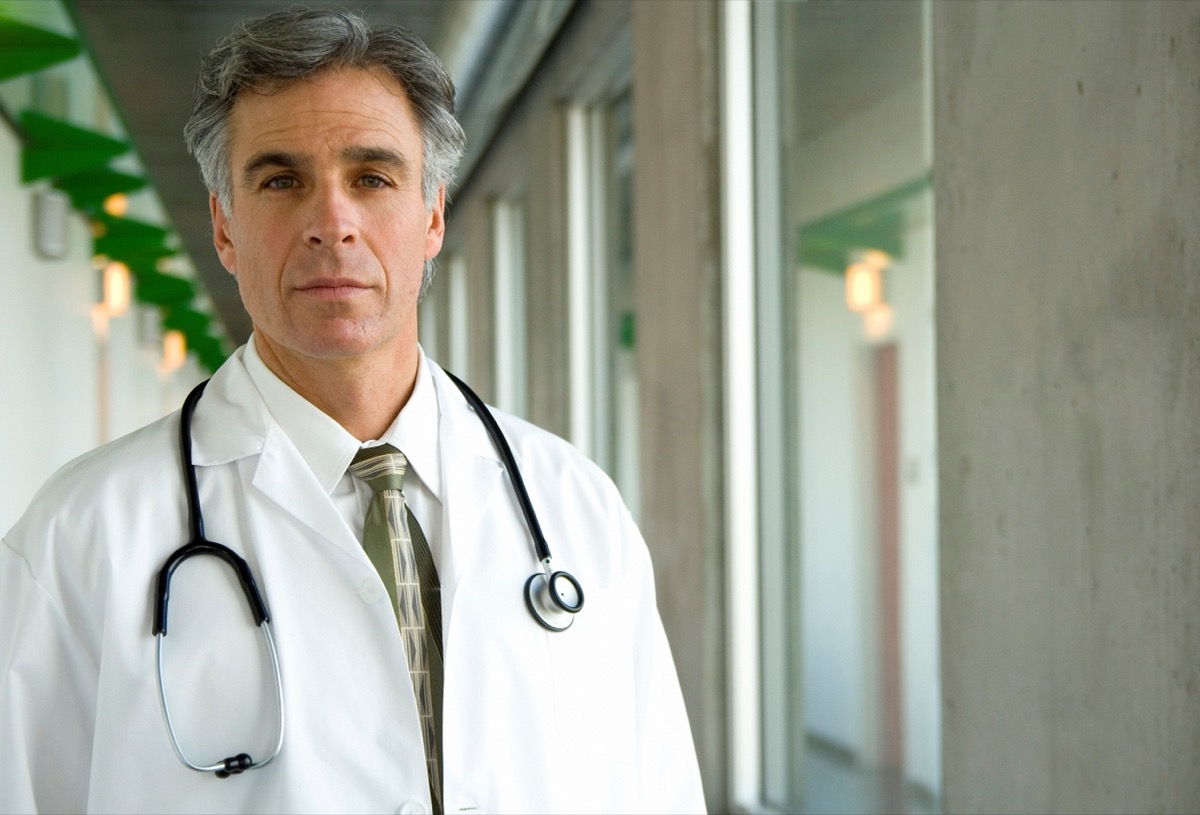 For two years, the COVID-19 pandemic has caused a complete change to daily life. The recommendations, guidelines, and debate over how to keep yourself and your family safe have become part of everyday conversation. With each variant bringing more uncertainty about the seriousness and symptoms. The more recent variant, Omicron, certainly increased the number of cases throughout the world. Even as the pandemic slows, there are still ways to contract COVID-19. As an Emergency Physician, these are the ways that I believe are the easiest ways to contract COVID today. Read on to find out more—and to ensure your health and the health of others, don't miss these Sure Signs You've Already Had COVID.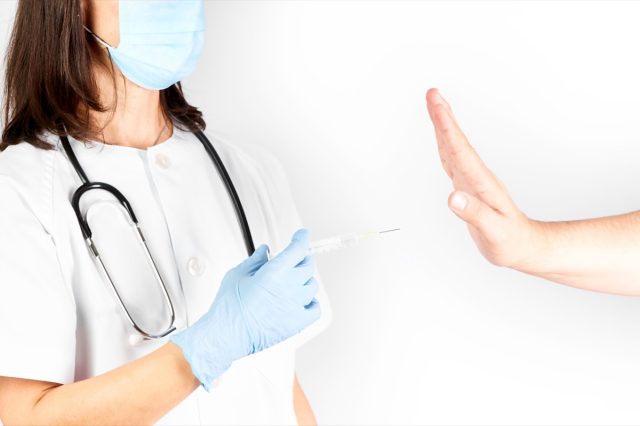 The Omicron variant certainly confirmed that COVID is easily transmitted. It also confirmed that people who had been vaccinated were at much lower risk of both contracting the disease or having severe outcomes. Through all of the variants of COVID-19, it is obvious that vaccinations continue to minimize the progression of the disease as well as severe symptoms.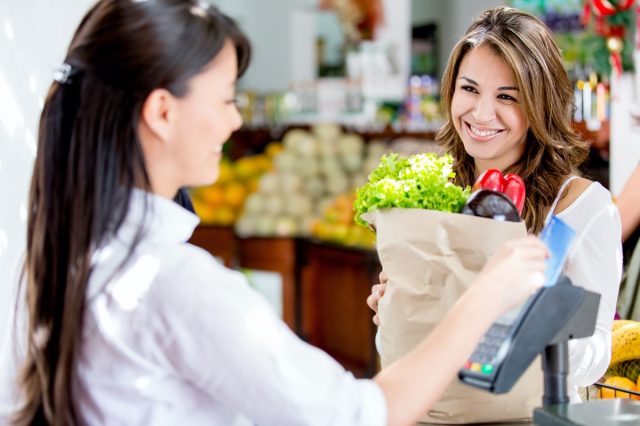 Face masks have been a controversial topic since the beginning of the COVID-19 pandemic. The recommendations on mask use have been changing quite regularly. The use of masks has seen an even more drastic reduction with the most recent recommendations of the CDC. Even as mask use decreases and people return to a normal life, it still remains that single individuals can assist in reducing the spread of the virus by wearing masks when most symptomatic. 
3
Misunderstanding Symptoms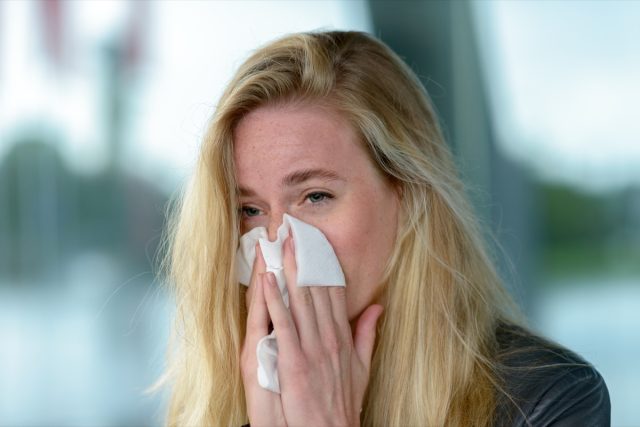 As the weather warms, and pollen becomes a major issue, the guessing game of "allergies vs COVID" becomes a daily struggle. With previous variants of COVID-19, the symptoms were unmistakable. From the loss of taste or smell to severe respiratory distress, earlier symptoms were easily identified.  As the symptoms have become less severe, the level of caution that people are exhibiting has also reduced. As people are not experiencing severe symptoms, their personal concern to possibly need to mask has also been reduced. This can increase the possibility of spread, especially for those who are symptomatic. 6254a4d1642c605c54bf1cab17d50f1e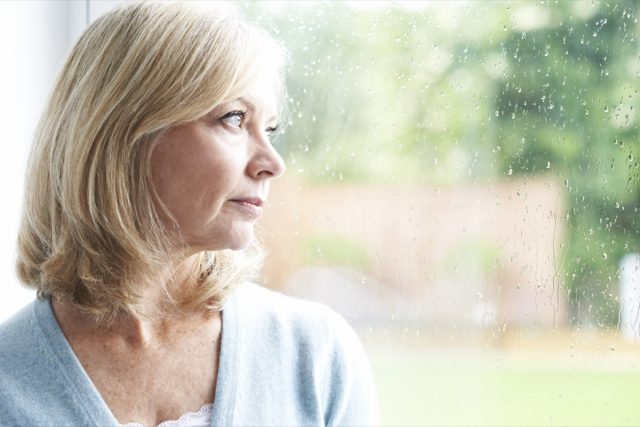 Two years of living through the pandemic have certainly caused people to be fatigued from all of the precautions. The daily struggle of wearing masks, not being able to interact with people, and wondering if events are going to be canceled due to COVID has made people exhausted from the unknown. This exhaustion brings with it the concern that not everyone is going to head the warnings appropriately.
The pandemic has caused a change in every aspect of life. From delaying celebrations to requiring masks in certain establishments, as well as the sickness that it caused, it is almost difficult to imagine a world without COVID precautions. Even as we start to lift some of the more stringent precautions, it is still possible to contract COVID. 
5
How to Stay Safe Out There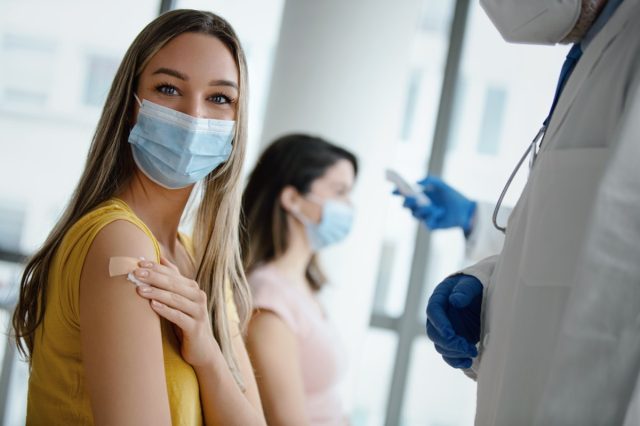 Follow the fundamentals and help end this pandemic, no matter where you live—get vaccinated ASAP; if you live in an area with low vaccination rates, wear an N95 face mask, don't travel, social distance, avoid large crowds, don't go indoors with people you're not sheltering with (especially in bars), practice good hand hygiene, and to and to ensure your health don't miss these 101 Health Habits You Didn't Know Were Deadly.
Kenneth Perry, MD FACEP
Dr. Perry is an active practicing physician and Medical Director of an Emergency Department in Charleston, South Carolina.
Read more about Kenneth