Omicron Symptoms Most Commonly Appear Like This 
Doctors explain what Omicron is like and how to stay well.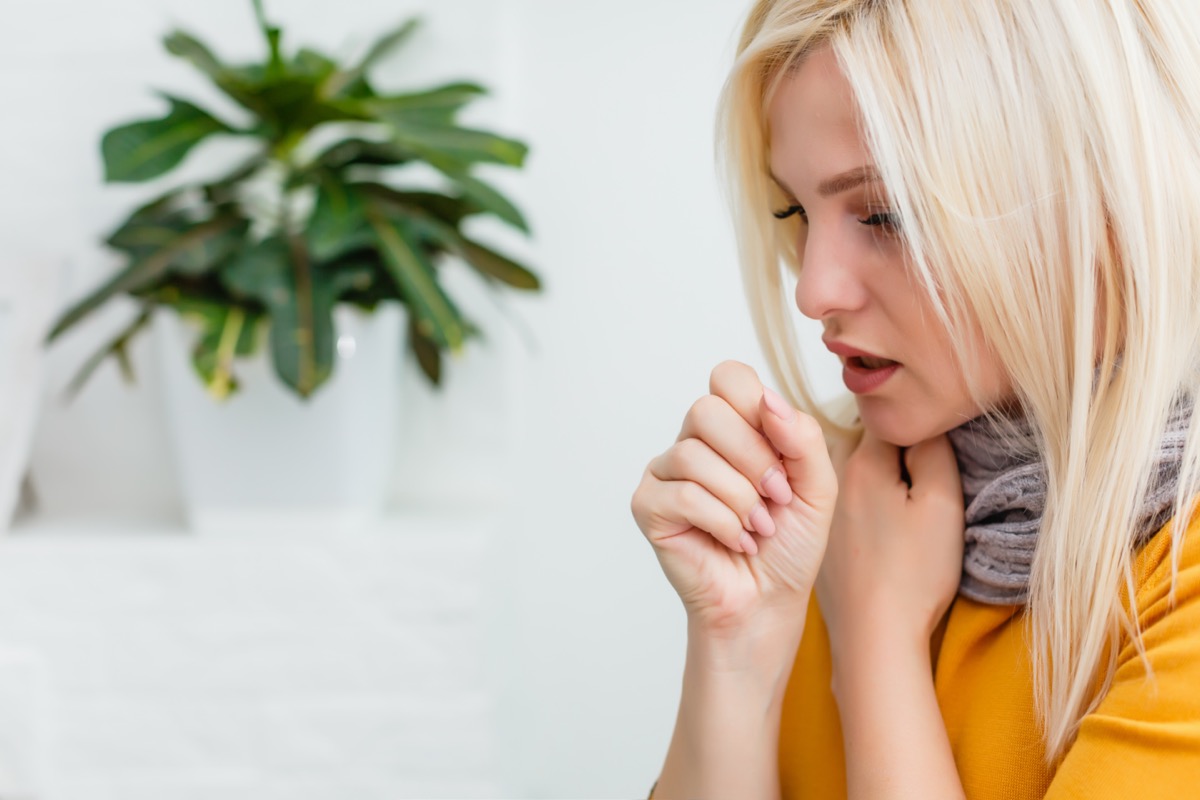 With Omicron now the dominant COVID-19 variant, doctors are revealing symptoms they're commonly seeing. Many say the symptoms are close to those of a cold or flu, but according to one well-known New York City emergency physician the severity of Omicron depends on your vaccination status. Read below to see what experts are saying about the variant and how to protect yourself. Read on—and to ensure your health and the health of others, don't miss these Sure Signs You've Already Had COVID.
Dr. Katherine Poehling, an infectious disease specialist and vaccinologist at Atrium Health Wake Forest Baptist in North Carolina, told NBC News last week that a "cough, congestion, runny nose and fatigue appear to be prominent symptoms with the omicron variant. But unlike delta, many patients are not losing their taste or smell."
2
Omicron Symptoms and Vaccine + Booster
Omicron symptoms can vary by how many doses of a vaccine you've had, according to Dr. Craig Spencer MD MPH NYC ER doctor | Ebola Survivor | Director of Global Health in Emergency Medicine. "Every patient I've seen with Covid that's had a 3rd 'booster' dose has had mild symptoms. By mild I mean mostly sore throat. Lots of sore throat. Also some fatigue, maybe some muscle pain. No difficulty breathing. No shortness of breath. All a little uncomfortable, but fine," Dr. Spencer wrote.6254a4d1642c605c54bf1cab17d50f1e
3
Omicron Symptoms and Two Doses of a Vaccine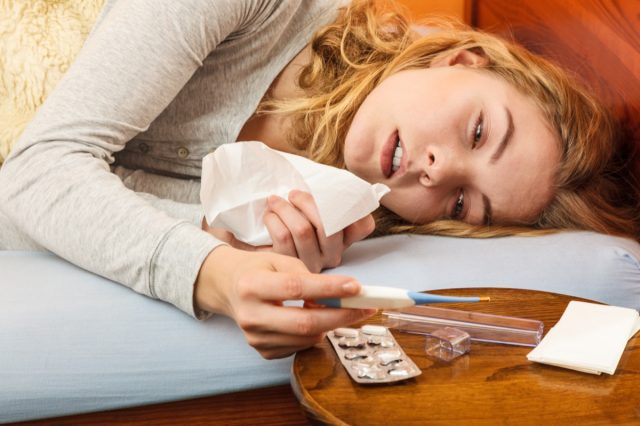 Dr. Spencer Tweeted, "Most patients I've seen that had 2 doses of Pfizer/Moderna still had 'mild' symptoms, but more than those who had received a third dose. More fatigued. More fever. More coughing. A little more miserable overall. But no shortness of breath. No difficulty breathing. Mostly fine."
4
Omicron Symptoms and One Dose of the Vaccine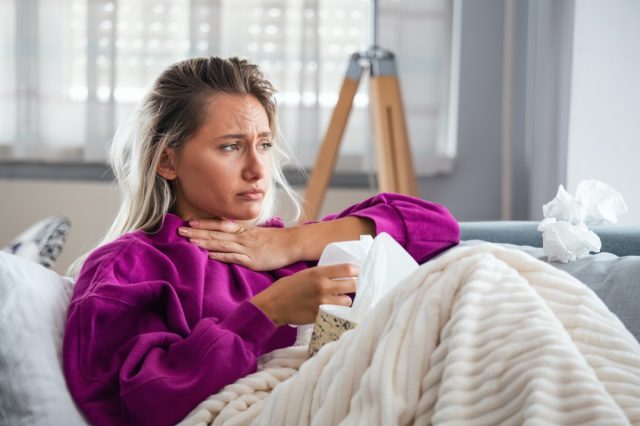 Dr. Spencer wrote, "Most patients I've seen that had one dose of J&J and had Covid were worse overall. Felt horrible. Fever for a few days (or more). Weak, tired. Some shortness of breath and cough. But not one needing hospitalization. Not one needing oxygen. Not great. But not life-threatening."
RELATED: I'm a Doctor and Warn Against Going Here Now
5
Omicron Symptoms and No Vaccination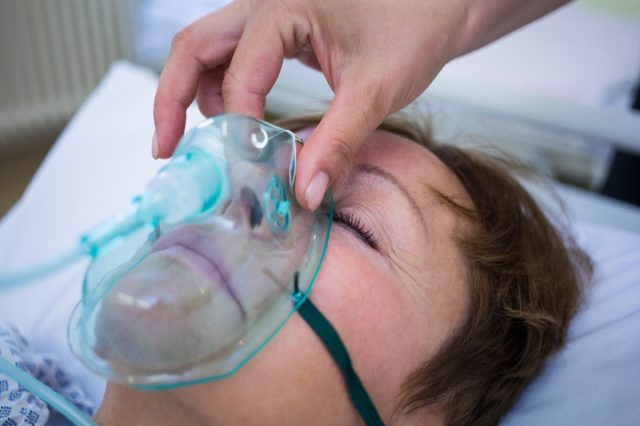 Dr. Spencer revealed on Twitter,  "And almost every single patient that I've taken care of that needed to be admitted for Covid has been unvaccinated. Every one with profound shortness of breath. Every one whose oxygen dropped when they walked. Every one needing oxygen to breath regularly."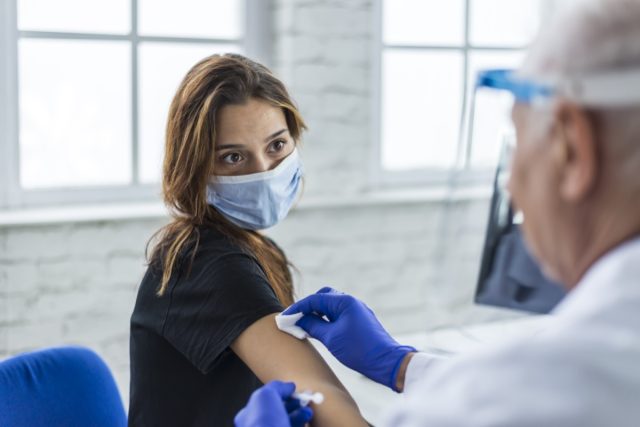 Dr. Spencer was very clear in his findings based on his experience with COVID patients and what he's personally seen. He wrote, "The point is you're gonna hear about a LOT of people getting Covid in the coming days and weeks. Those that have been vaccinated and got a booster dose will mostly fare well with minimal symptoms. Those getting two doses might have a few more symptoms, but should still do well. Those who got a single J&J similarly may have more symptoms, but have more protection than the unvaccinated (if you got a single dose of J&J, please get another vaccine dose—preferably Pfizer or Moderna—ASAP!) But as I've witnessed in the ER, the greatest burden still falls on…The unvaccinated. Those who haven't gotten a single dose of vaccine. They're the most likely to need oxygen. They're the most likely to have complications. They're the most likely to get admitted. And the most likely to stay in the hospital for days or longer with severe Covid. These are all just observations from my recent shifts in the ER. But the same has been borne out by local and national data showing that the unvaccinated make up a very disproportionate share of those with severe disease, needing hospitalization, and dying from Covid. So no matter your political affiliation, or thoughts on masks, or where you live in this country, as an ER doctor you'd trust with your life if you rolled into my emergency room at 3am, I promise you that you'd rather face the oncoming Omicron wave vaccinated. Please be safe."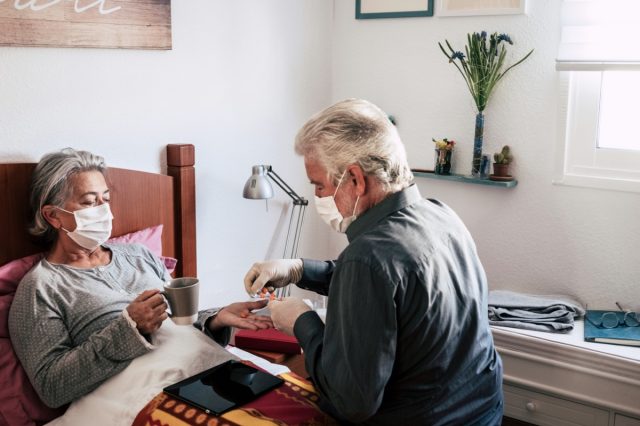 Dr. Tatiana Prowell, MD, an Oncologist with John Hopkins Medicine Tweeted, "You, as the person exposed to the one with symptoms, have to assume that you both do & don't have #Omicron too. Wait, what? I mean: assume you could infect others now & take care to avoid exposing them, BUT don't assume it's too late for you to avoid getting it." She added, "Especially in households with #vaccinated (& #boosted) family members, I have seen people manage to limit #Omicron to the first person who was infected. This #CovidVariant is incredibly contagious, but It CAN be done. Don't give up on the idea!"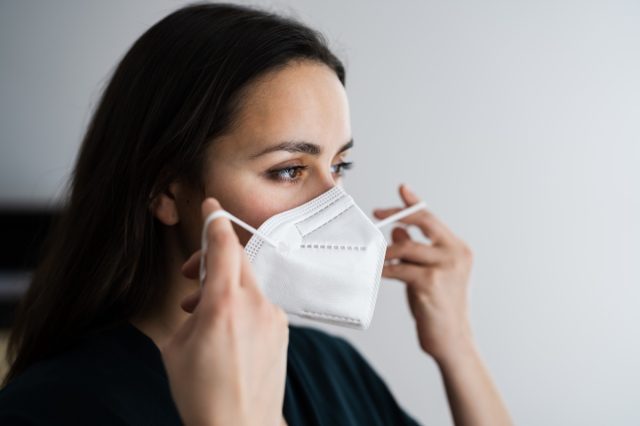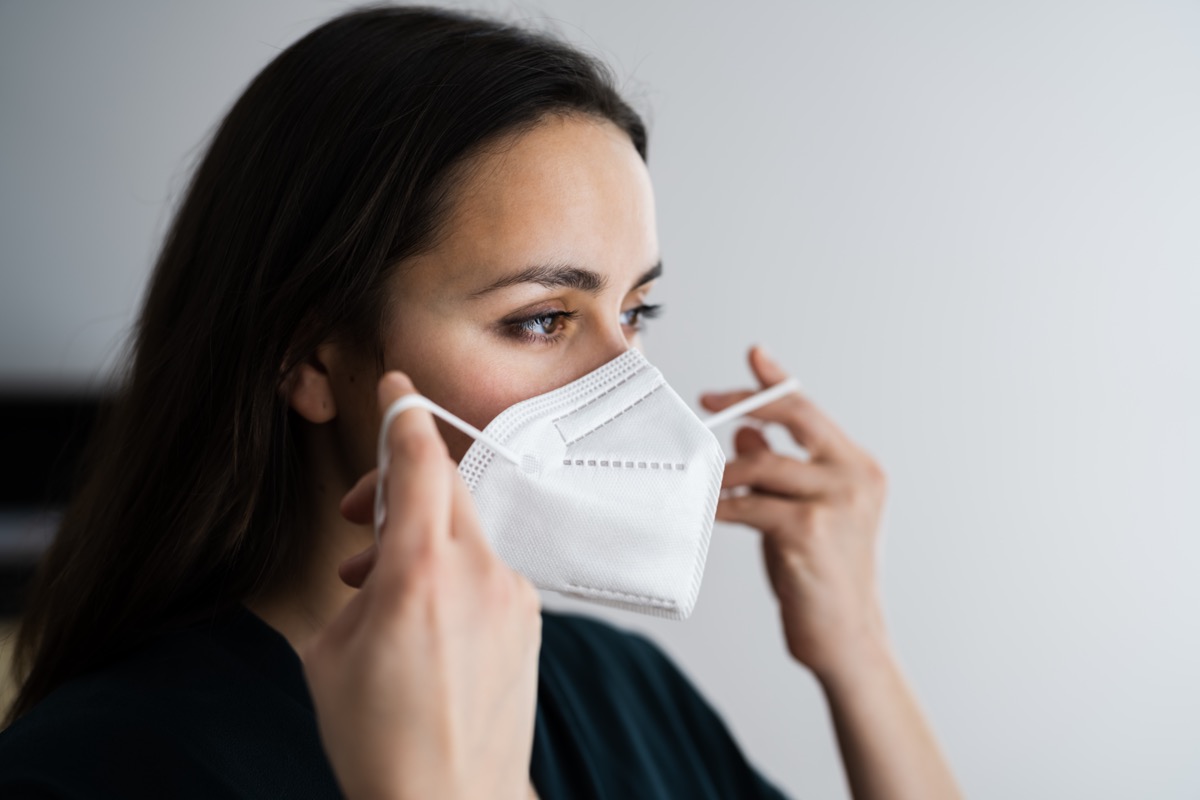 Dr. Prowell says, to upgrade your masks to N95 immediately. She wrote, "If you have N95/KN95/KF94 masks, get in them immediately. If you have only 1, put the sick person in it for source control. If you have >1 but not enough for all put the sick one & the highest risk (older, #immunocompromised) people in them. Then get outside, & leave the door open."
"Fresh air is a friend & shared air is an enemy," Dr. Prowell Tweeted. "The more you can ventilate your House building, now & until this is over, the better. You want the concentration of #omicron in air as low as possible. This Downwards arrow odds of infection & may make you less sick if you do get infected."
10
How to Stay Safe Out There
Follow the public health fundamentals and help end this pandemic, no matter where you live—get vaccinated or boosted ASAP; if you live in an area with low vaccination rates, wear an N95 face mask, don't travel, social distance, avoid large crowds, don't go indoors with people you're not sheltering with (especially in bars), practice good hand hygiene, and to protect your life and the lives of others, don't visit any of these 35 Places You're Most Likely to Catch COVID.
Heather Newgen
Heather Newgen has two decades of experience reporting and writing about health, fitness, entertainment and travel. Heather currently freelances for several publications.
Read more about Heather