Virus Expert Has This Warning For All Americans
The coronavirus, not humans, is still in control worldwide.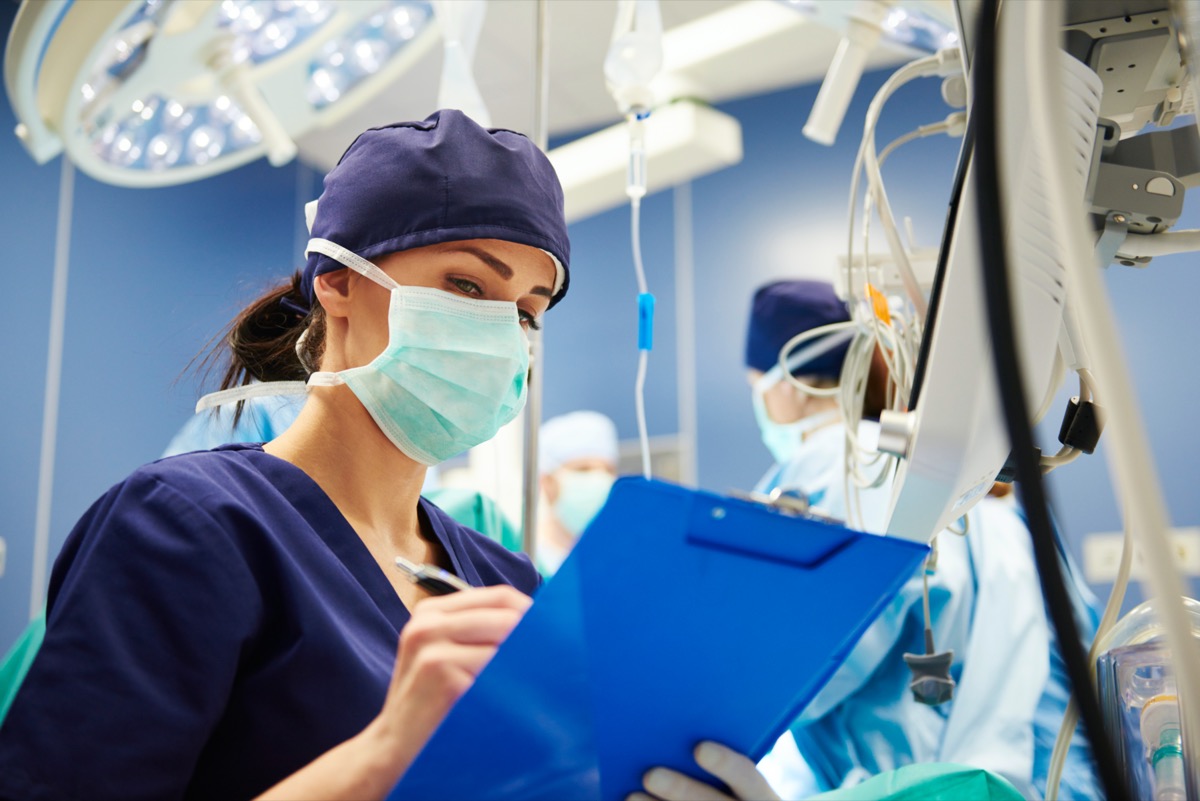 In the latest chapter of the COVID-19 pandemic, cautious optimism has been the theme of the last few weeks in the U.S. The Biden administration has significantly overshot its target of 100 million vaccine doses in 100 days—to date, more than 143 million people have received at least one dose of the vaccine. At the same time, experts are worried about flashing warning signs both domestically and globally: Vaccination momentum threatens to stall, and a virus that doesn't recognize international boundaries has evolved to become more contagious and deadly. 
On his podcast released yesterday, epidemiologist Dr. Michael Osterholm, director of the University of Minnesota Center for Infectious Disease Research and Policy, reiterated that although recent trend lines in vaccination are reassuring, infection rates are not—reinforcing that we really don't know what the coronavirus is going to do. Read on—and to ensure your health and the health of others, don't miss these Sure Signs You Had COVID and Didn't Know It.
1
Virus Expert Warned That These States "Be Careful"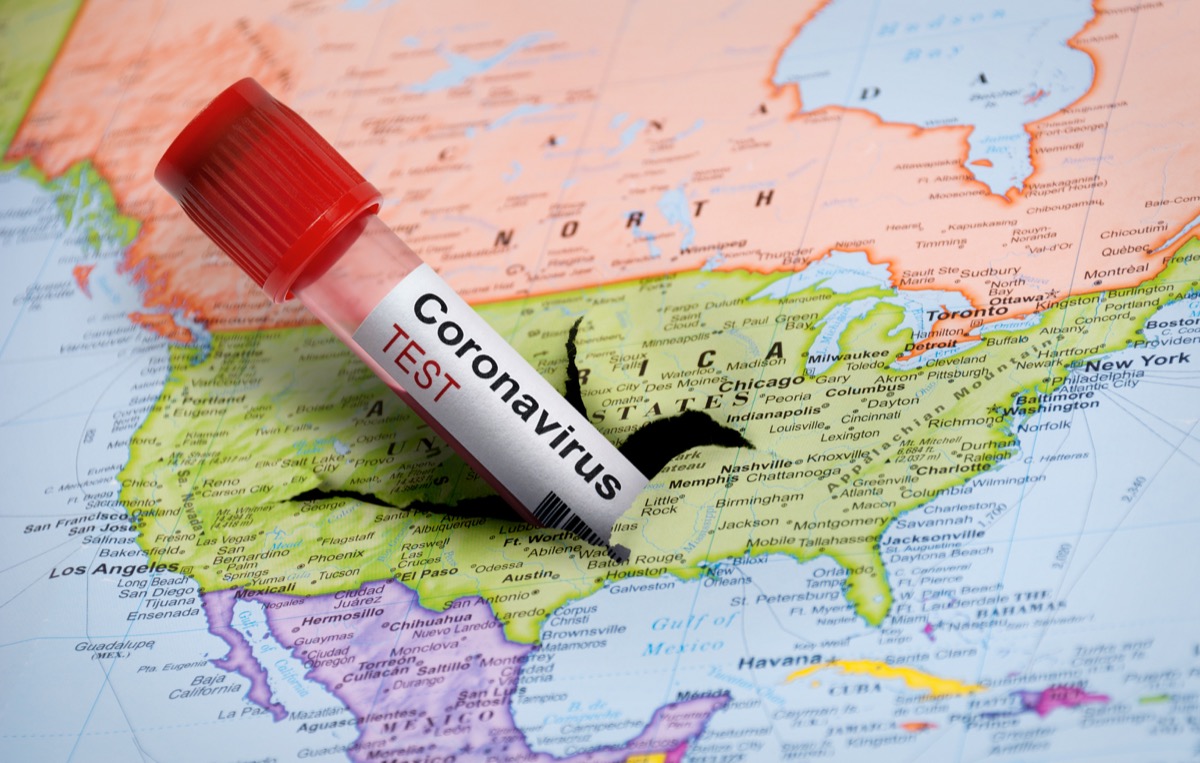 Vaccination rates are increasing nationwide. But Osterholm said Michigan has a relatively high vaccination rate yet is currently grappling with a surge in COVID-19 cases, which could be a warning for much of the U.S. "We've got some big holes out there yet … particularly in the Southern states in this country," said Osterholm, who noted he was wary of vaccination rate versus virus spread in "Oklahoma, Texas, Missouri, South Carolina, West Virginia, Indiana, Arkansas, Georgia, Tennessee, Wyoming, Idaho, Louisiana, Alabama, Mississippi," in addition to "some of the Northwest, where we're seeing vaccine hesitancies. I think we have to be careful."
2
The "Best" States Look Like the "Worst" In This Way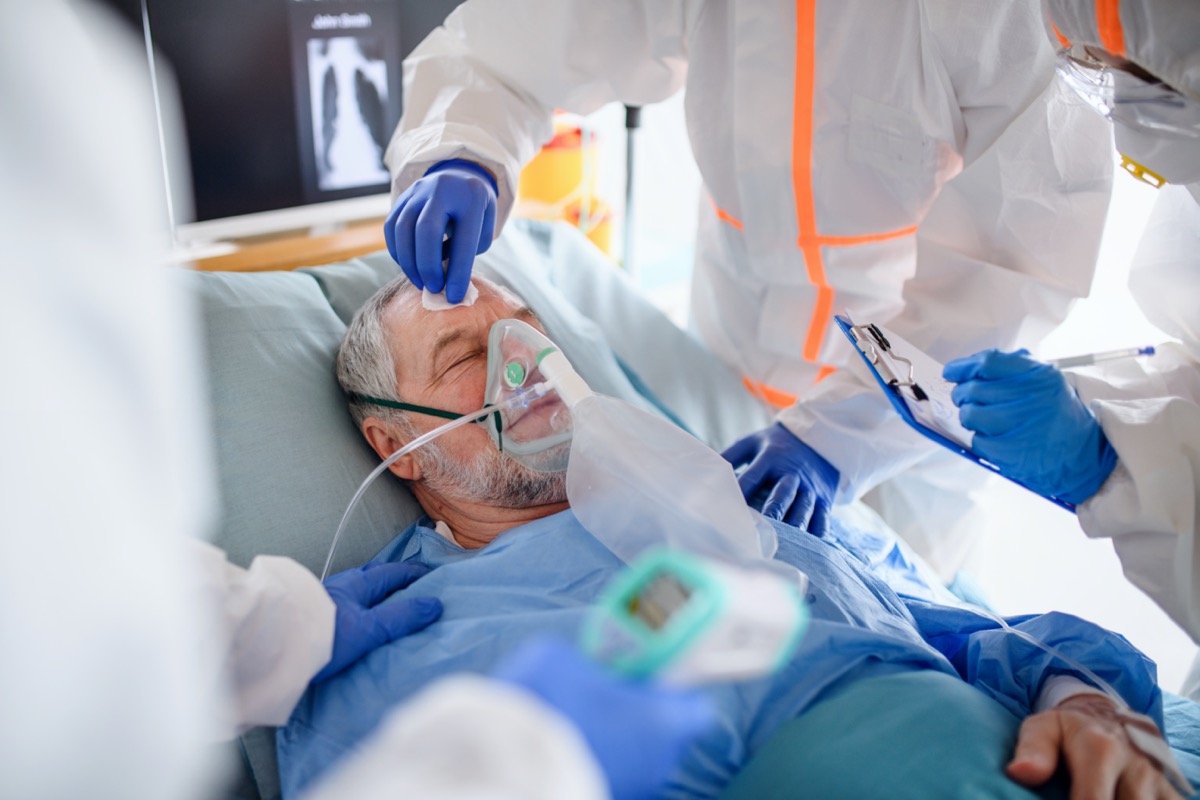 Osteholm said the states with lower infection rates don't have vaccination rates much higher than states with troubling outbreaks. "If you look at their fully vaccinated [percentage], that range is actually from 22% up to 29%—not different than where Michigan was," he said. "I know that we are having an impact with vaccination, but what I also am wondering is how much of the lack of activity we're seeing in these states right now is due to vaccination, and how much was due to the fact that these trends have surges."
What's preventing the virus from spreading in these cases? We just don't know. "We have no understanding" why these surges happen, and they "could change overnight. And so I just want us to be cautious here."
3
There Are Warning Signs Abroad. The Virus Remains Unpredictable.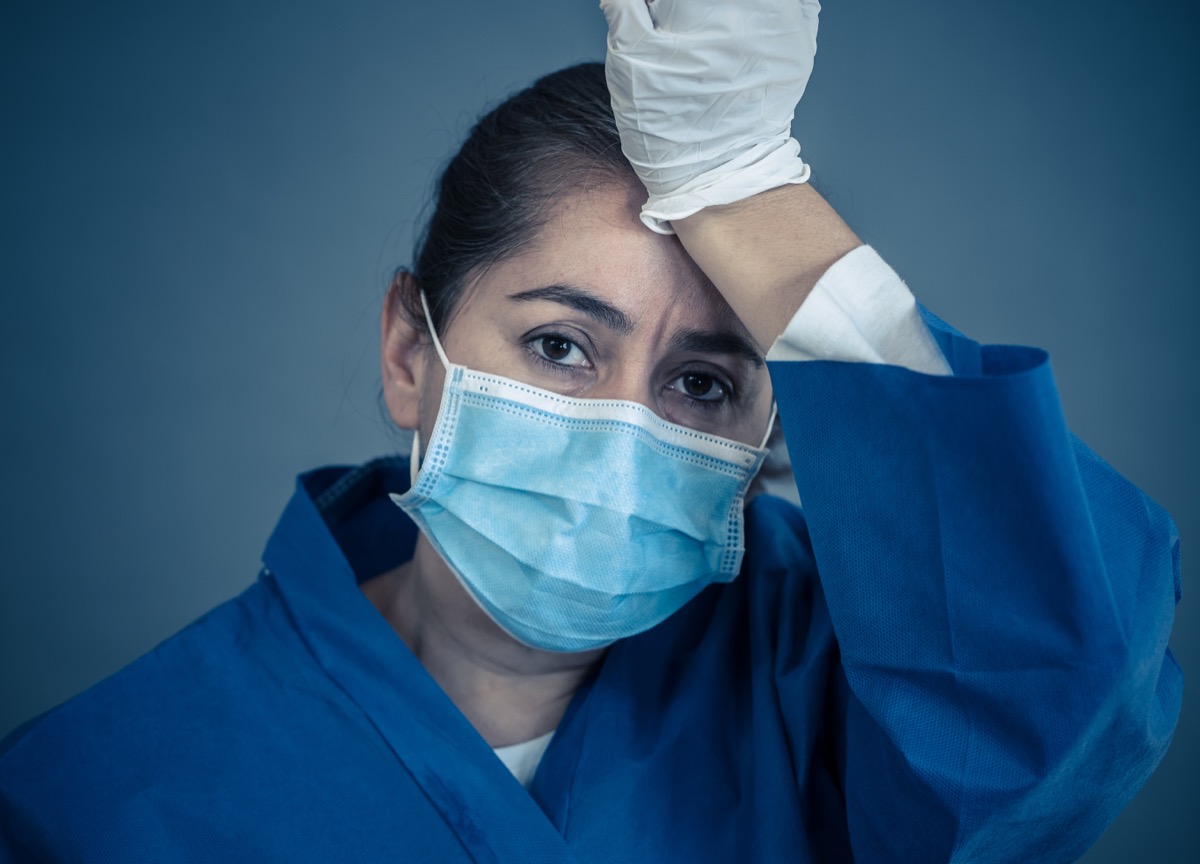 World attention has recently turned to India, where the country's health system has been overwhelmed by an avalanche of COVID-19 cases and deaths. Although the early reports have been chilling, "I think any death data that we do talk about we know is quite incomplete," said Osterholm. "We now are seeing makeshift crematoriums being built in parks and parking lots in the city of Delhi." 
Even today, it's the virus, not humans, in control of the pandemic's spread. "Again, it points out the unpredictability of this virus. Why did India go for weeks and weeks and weeks with minimal activity, making everyone think we'd hit herd immunity?" queried Osterholm. "And then all of a sudden it took off. We don't know why—we just don't know why we're now seeing."
4
The Darkest Days May Be Still Ahead Globally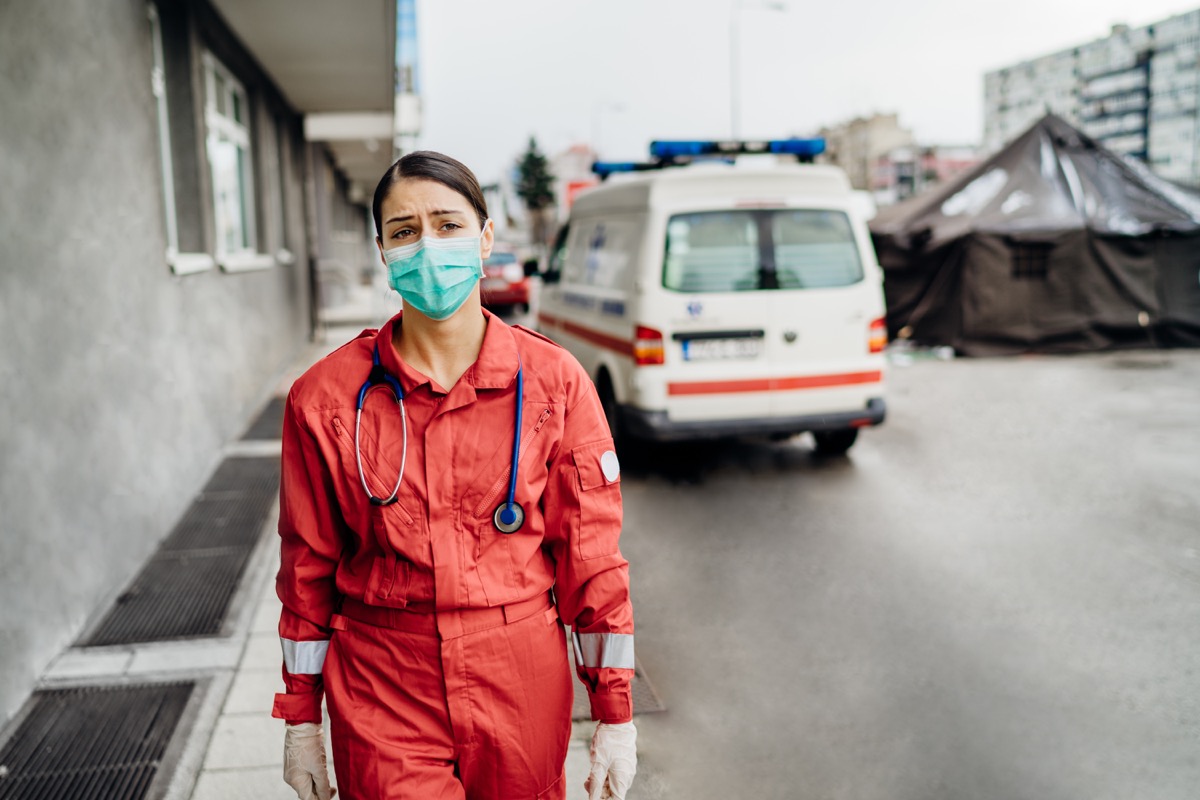 "The concern that we are going to be hitting this darkest days of the pandemic and each week gets darker and darker," said Osterholm, noting that this week the world saw a record 5.7 million cases reported, up 420,000 from the previous week. "And this number just is going to continue going up. We know that deaths are a lagging indicator."
Osterholm said that although countries like the U.S. have recently pledged financial support to India, including sending millions of vaccine doses, these gestures may be futile at this point. "We've also seen people say it's too late to get vaccine there to really have an impact on what's going on," he said.
5
There Is Hopeful News From Israel
6254a4d1642c605c54bf1cab17d50f1e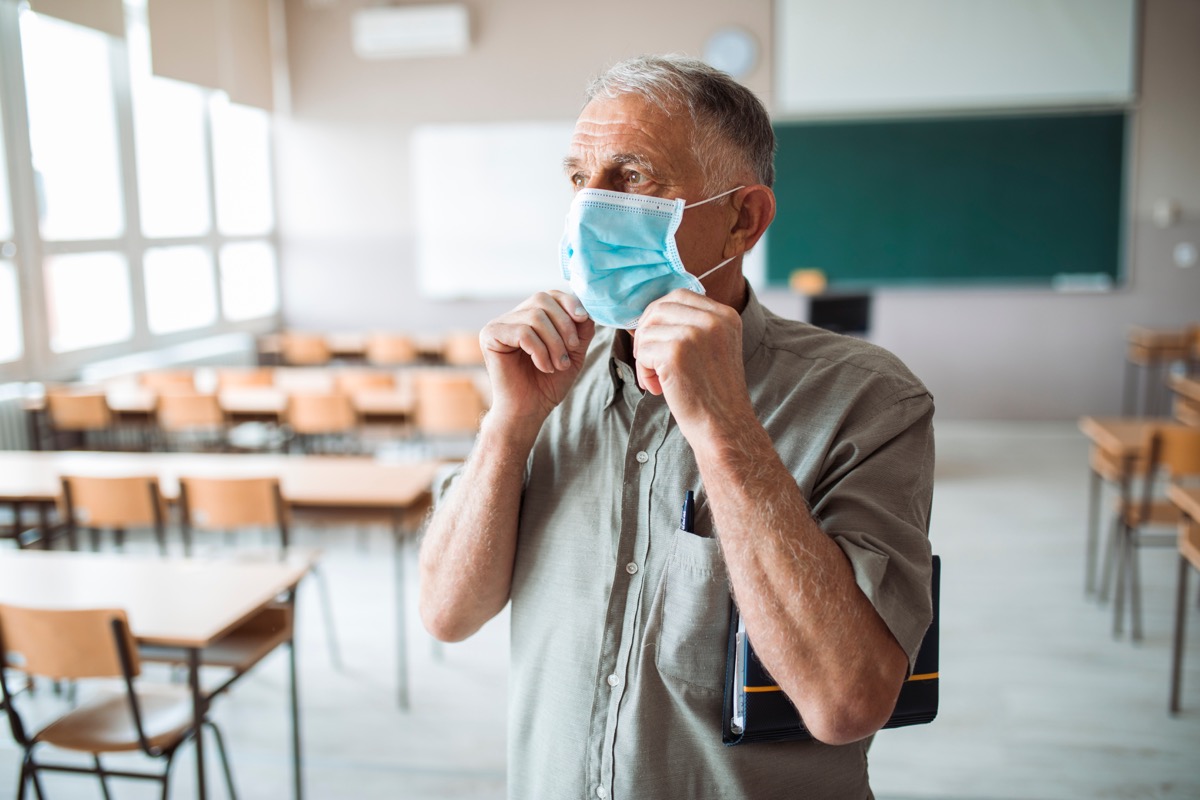 Osterholm said there is good news from Israel, which has led the world in vaccine distribution and slashed its infection rate after a major lockdown earlier this spring. "The seven-day average for new cases in Israel is 127; this compares to their peak high, just on January 14th, of 8,400 cases," he said. "Their seven-day average for new daily deaths is down to one. I think this is an example of what can be achieved and what we need to keep striving for."
6
How to Survive This Pandemic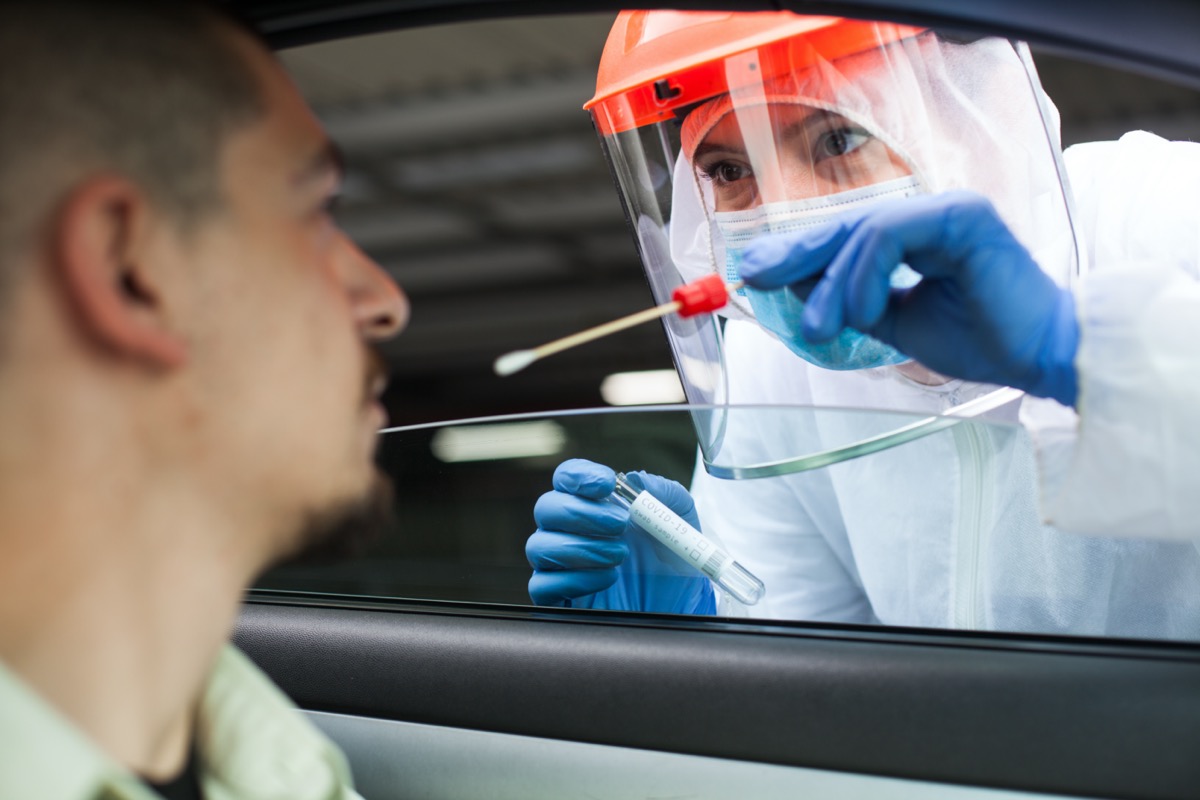 As for yourself, do everything you can to prevent getting—and spreading—COVID-19 in the first place: Wear a face mask, get tested if you think you have coronavirus, avoid crowds (and bars, and house parties), practice social distancing, only run essential errands, wash your hands regularly, disinfect frequently touched surfaces, and to get through this pandemic at your healthiest, don't miss these 35 Places You're Most Likely to Catch COVID.