Virus Experts Warn "COVID Won't Ever Go Away"
"I wanna make sure people don't think that suddenly this virus is just gonna go away."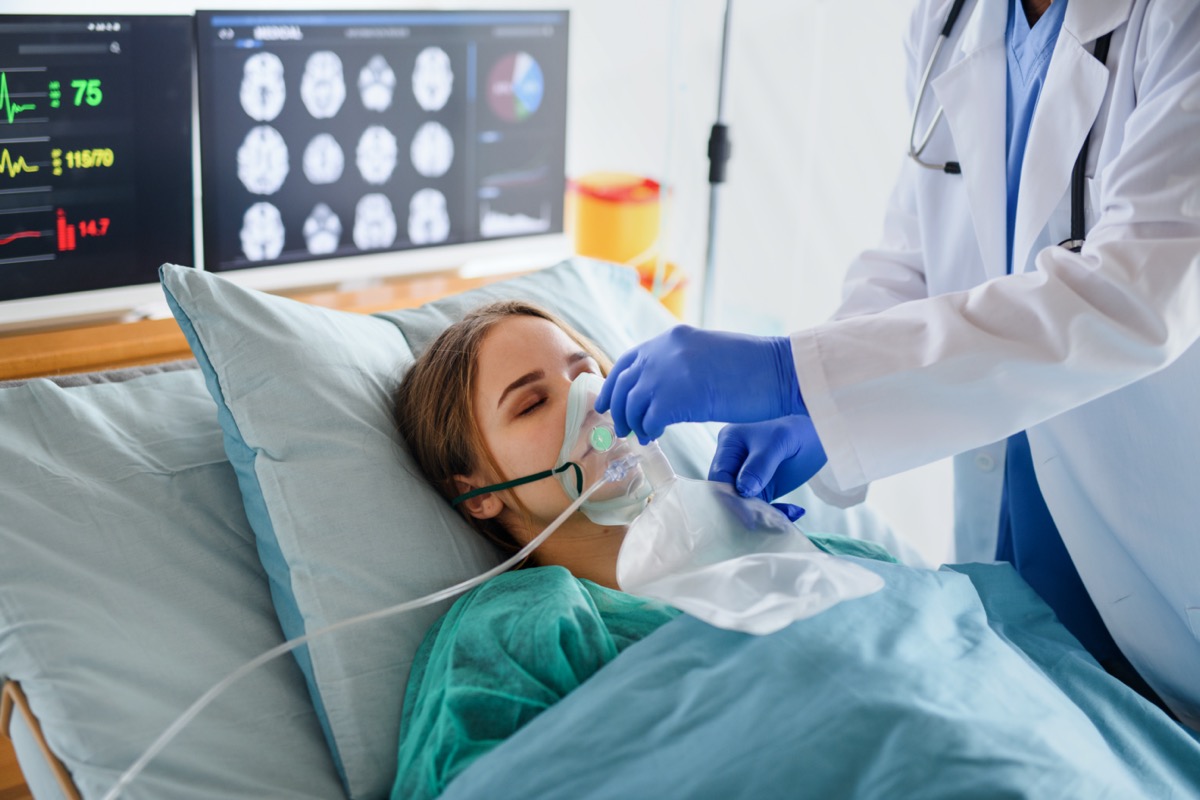 The coronavirus is not going away—ever. That's becoming clearer and clearer, as the Omicron surge peaks, and talk of an "endemic" begins. How can you stay safe? Dr. Michael Osterholm, Director of the Center for Infectious Disease Research and Policy at the University of Minnesota, appeared on the Chad Hartman Show and Paul Offit, MD, Director of the Vaccine Education Center and professor of pediatrics in the Division of Infectious Diseases at Children's Hospital of Philadelphia, spoke with CPP President and CEO Dr. Mira Irons. Don't miss their 6 pieces of life-saving advice—and to ensure your health and the health of others, don't miss these Sure Signs You've Already Had COVID.
1
Virus Expert Warns: Don't Think Omicron is "Just Gonna Go Away"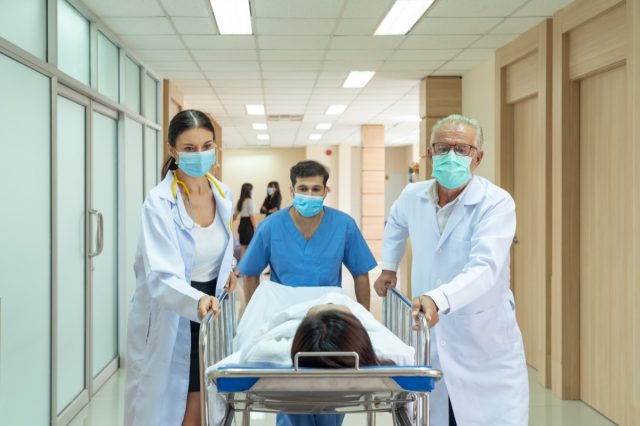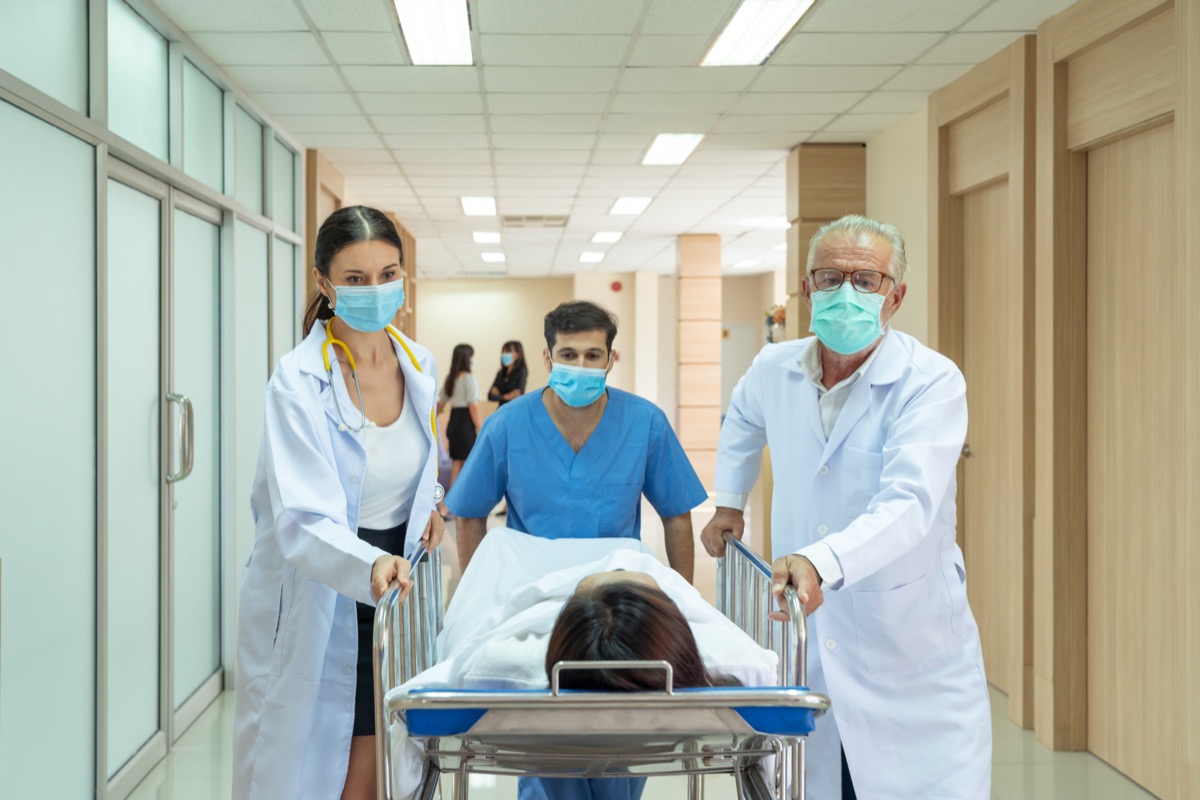 Cases are decreasing in many states, including Osterholm's native Minnesota. But he says "the real challenge we're gonna have is that when these case numbers come down, they will come down a lot from where they were at their peak. But they're not gonna go back to a baseline of very low levels. Now we've already seen, for example, in South Africa today, case numbers are still 12 to 15 times higher than they were before Omicron came in. When you look in the United Kingdom, we actually have seen case numbers not only stop dropping, but level off and start going back up again at lower levels in the big peaks. So, you know, this tail as we see it after the big peak is still really unclear yet, but I wanna make sure people don't think that suddenly this virus is just gonna go away." Offit said vaccinating the world is our only way out: "I think that we have to figure out a way how to vaccinate these 90 billion people. This virus is not going to go away from this world anytime. So we are gonna have to get there."
2
The Booster Will Literally Save Your Life, He Pleads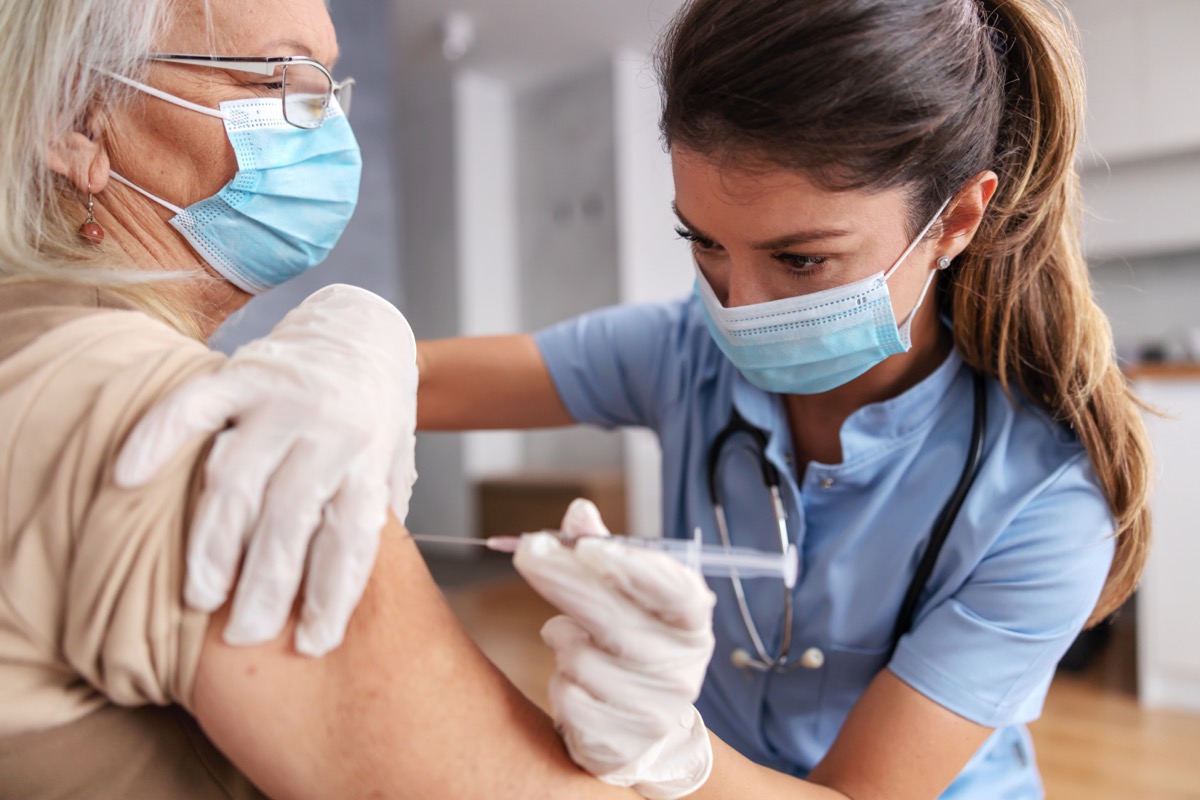 Only 40% of those eligible for boosters are boosted. "So when you see that we're only at 40%, what strikes you about that?" asked Hartman. "It's hard to see. It's very hard to see," said Dr. Osterholm. "This is one of those cases where there is nothing virtually in medicine that is equivalent to what we're seeing right now with people who are fully vaccinated with a booster. CDC put out data on Friday across all ages, there is a 99% reduction in the number of people who die from COVID for those who are vaccinated versus those who are not 99%. So the data are compelling. …The bottom line is this is really, really an important tool that can save your life."
3
Virus Expert Says This Kind of Mask is Best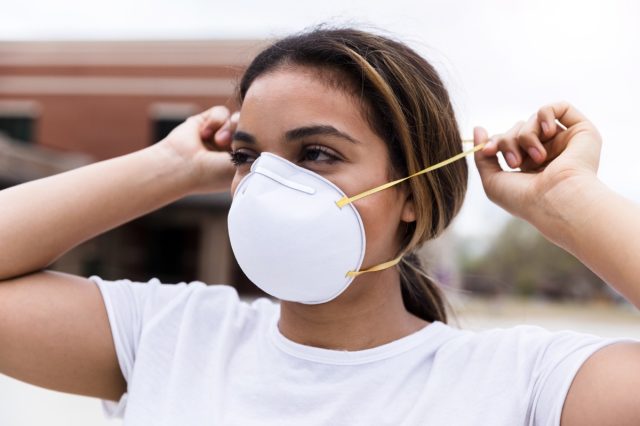 Which mask is best? "The N95," said Dr. Offit. "I mean a true N95, with the straps that go in the back. No doubt about it. It helps in terms of the virus you're screening or the virus that you would be inhaling—and so that's the best mask. The KN95 is a little easier, not quite as well-fitting—it has sort of the strings that go over the years. But that's a good mask. The surgical mask also are a value—not as good as the others. So it's just a matter of sort of mitigating risk and relative risk. The cloth masks are better than nothing. Not a lot better than nothing, but certainly if that's all you have…"
4
Virus Expert Says This About a Fourth Shot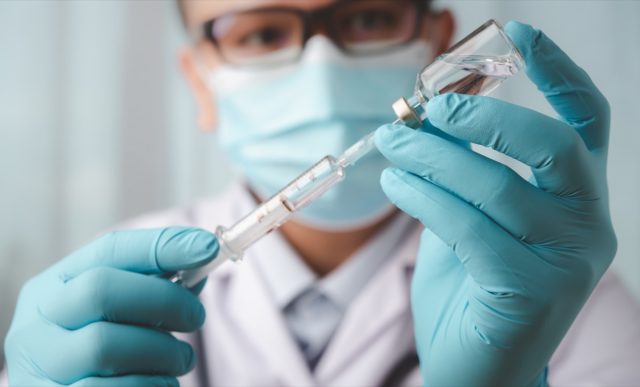 Should we all get a fourth shot? "We have to be honest and say, we don't know, obviously until you get to those 6, 7, 8 month  time periods and study, are people having breakthrough infections or not," said Dr. Osterholm. "You can't say. What we can say is that up in two, five to six months, the data are very strong and compelling that the third dose booster vaccines are really working very well—99% protection against death across all ages. And so clearly we have to get to the public the information about a need for an additional boostee. The Israelis have already decided to do that. We're still looking very carefully at their data, but I think it's really important to understand that when the third dose did become an apparent need, we spoke up right away." He added: "I'm saying right now, I don't think the data are there to support that fourth dose for everybody yet, but that, that could change over time."6254a4d1642c605c54bf1cab17d50f1e
5
Virus Expert Has This One Message About Staying Safe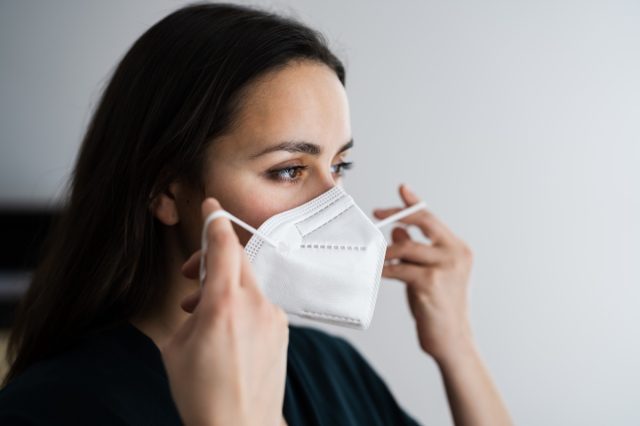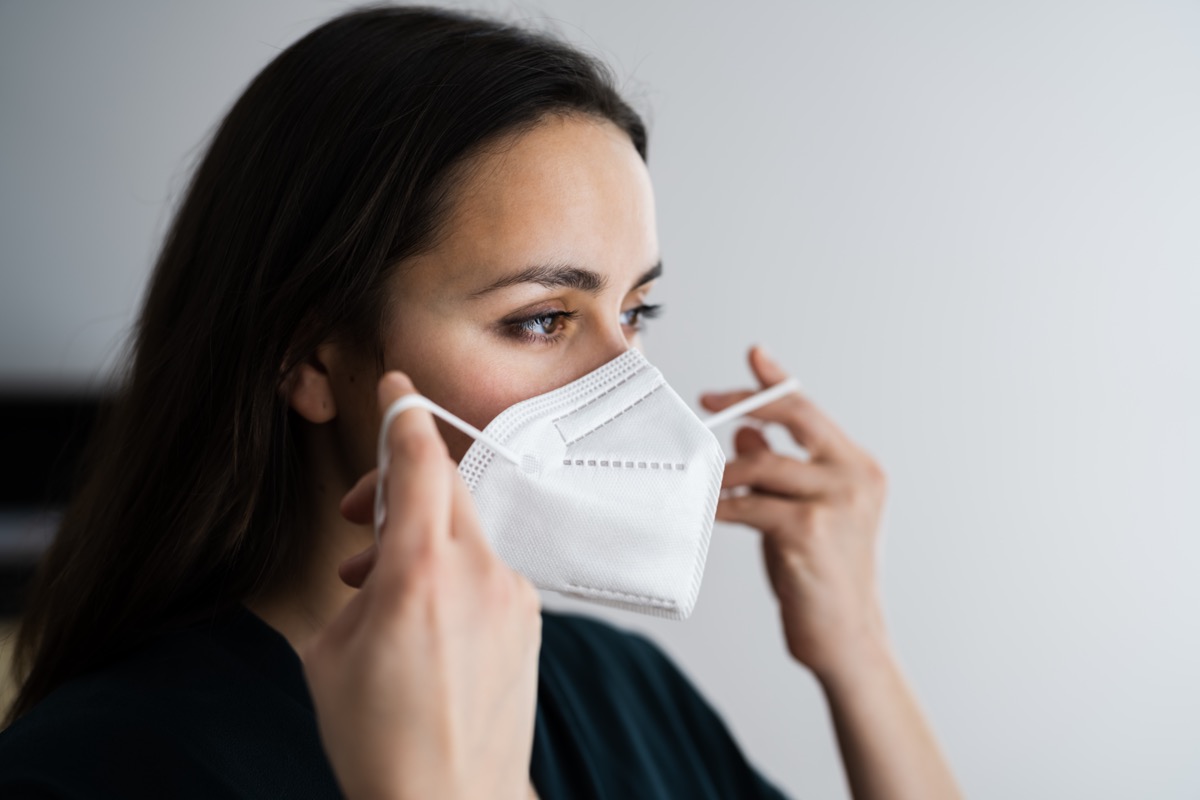 "The most practical message is one get vaccinated. I mean, we're not gonna boost our way out of this pandemic anymore than we're gonna test our way out of this pandemic. We're only gonna be able to vaccinate our way out of this pandemic. That's number one. Number two is mask. I think if you're indoors with people, but you don't know them—a restaurant for example, bar, mask. Those two things are easy. Remember get vaccinated and mask when you're inside" in public places.
6
How to Stay Safe Out There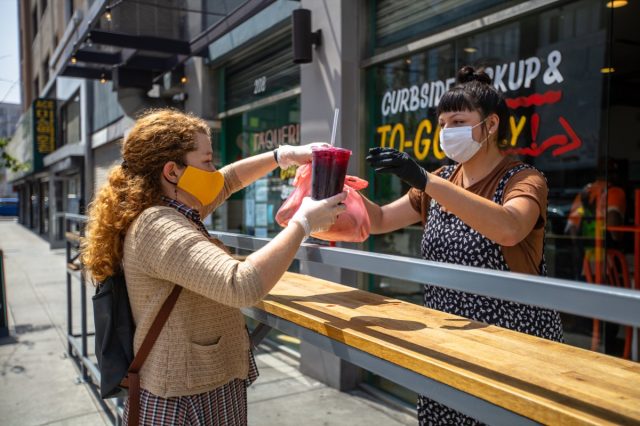 Follow the public health fundamentals and help end this pandemic, no matter where you live—get vaccinated or boosted ASAP; if you live in an area with low vaccination rates, wear an N95 face mask, don't travel, social distance, avoid large crowds, don't go indoors with people you're not sheltering with (especially in bars), practice good hand hygiene, and to protect your life and the lives of others, don't visit any of these 35 Places You're Most Likely to Catch COVID.
Alek Korab
Alek Korab is a Co-Founder and Managing Editor of the ETNT Health channel on Eat This, Not That!
Read more about Alek