Here's "We Can Get Our Lives Back," Says Virus Expert
We need more people vaccinated to pull back mandates, warns Doctor Jha.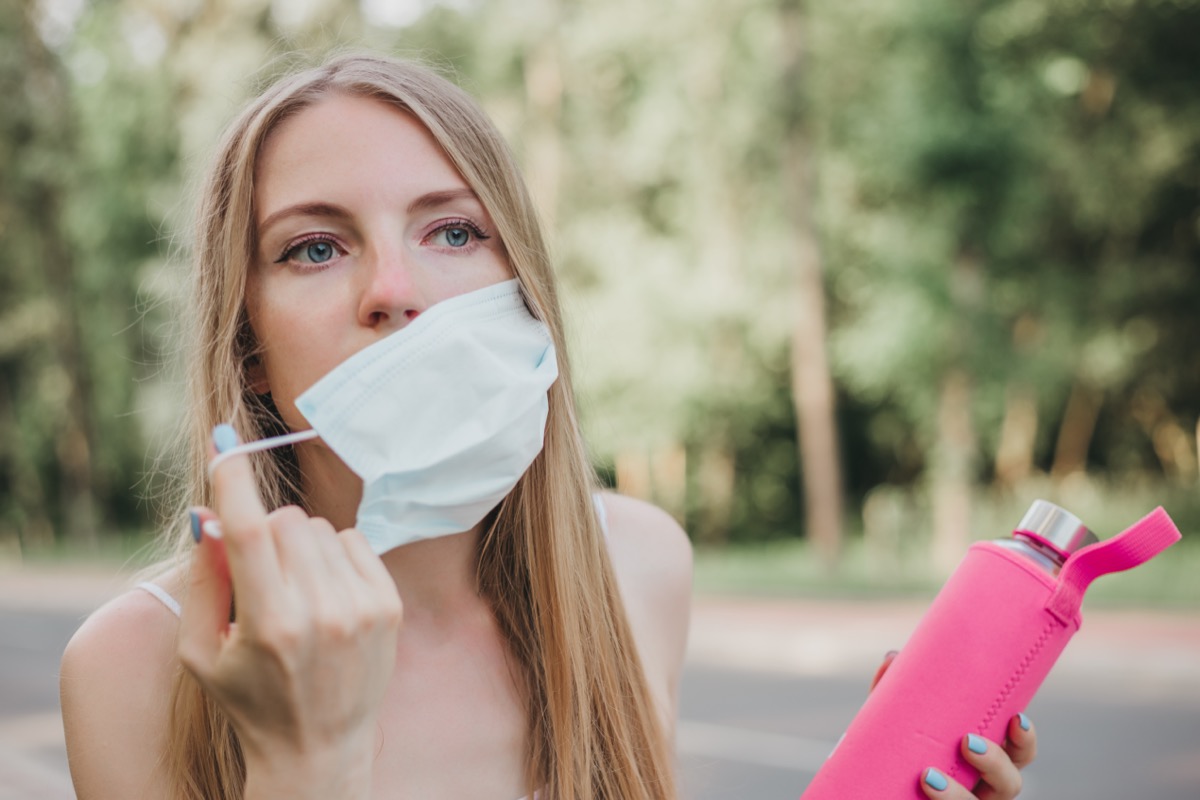 We all want the coronavirus pandemic to be over but what will it take? When will we know that we can get our lives back? And when can we all do to make sure that happens ASAP? To answer that very question, Dr. Ashish Jha, Dean of the Brown University School of Public Health, appeared on The View yesterday. Read on for 7 pieces of life-saving advice—and to ensure your health and the health of others, don't miss these Sure Signs You've Already Had COVID.
1
Virus Expert Says "We Can Get Our Lives Back"
"So clearly things are much, much better, right?" said Jha, who was in the studio in person for the first time, not on Zoom—a sign of progress. "Like we're mostly done with the Omicron surge. That's good news. And hospitalizations are falling. Deaths are gonna start falling very soon. So I think we're in a much better space. I worry about, might we have a future variants? We might. Might we have future surges. We might. So I don't think we can say COVID is over, but I think we can say we're in a much better place. And we can get our lives back."
2
Virus Expert Says We Need More People Vaccinated to Pull Back Mandates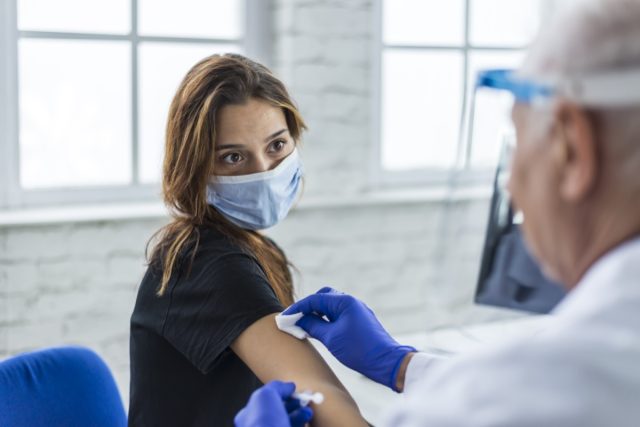 Europe is pulling back mandates. Can the USA? "People are really tired of this pandemic. I'm tired of this pandemic," said Jha. "First of all, Europe is way more vaccinated than us. So they're in better shape than we are. We still have 20, 25% of Americans who just have not gotten fully vaccinated." In Europe, "you have political parties fighting about everything, but they generally don't fight about vaccines" like they do in America.
3
Virus Expert is in Favor of Vaccine Mandate for Travel
"What I would love to see is a vaccine mandate or a negative test before you get on" a flight, said Jha. "That would make it much, much easier. I think masks on planes make sense right now. I feel bad for all the flight attendants who keep having to enforce it. That's really tough. But if we could do vaccine mandates or getting a negative test, that would make it much easier. I think we can do it."
4
Virus Expert Said Relaxing Mask Mandates as Infections Come Down is "Reasonable"
Governor Phil Murphy of New Jersey announced his state would be ending mask mandates for schools. "I thought that was a good decision," said Jha. "Basically because infection numbers are coming down. I think it's pretty reasonable to pull back on those mandates. I've been a big advocate of getting kids back in school and using masks. But I think at this moment with infections down, all school-aged kids can get vaccinated. I think that makes it much safer. So I think relaxing mask mandate in schools as infections come down is pretty reasonable."
As for masks for adults: " There are about a dozen states right now that have indoor mask mandates. I think over the next month, six weeks, almost all of them will get rid of it. For people who are concerned that you can still wear a high quality mask. You are still protected. Even if other people around you are not wearing a mask. Obviously people should be vaccinated and boosted."
5
Virus Expert Said Misinformation is a "Growing Force"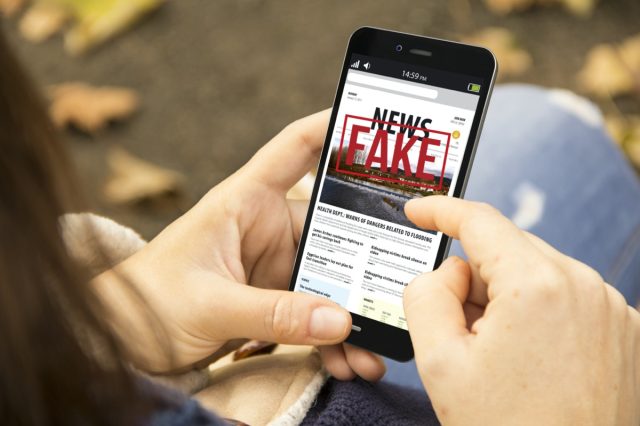 "I would say misinformation has been around for a while and it's been a growing force even before the pandemic," said Dr. Jha. "And of course the pandemic gave people a platform to spread misinformation. So has the CDC been perfect? Nope. They've made mistakes. Everybody in this pandemic has gotten some stuff wrong. Every little mistake gets exploited and amplified by the misinformation." The facts change as we learn about the virus, and the virus changes, too. "There are two issues there. One is, as science evolves, advice changes. Right? I do that as a doctor. I practiced different medicine than I did 20 years ago because we've learned new things and misinformation will use that and exploit that to make it look like the CDC's being inconsistent. I think the CDC is a great agency. Great scientist. America's best scientists really, but they're not perfect. And they have gotten some stuff wrong, and that'll happen in a fast moving pandemic."
6
Virus Expert Said You Have to Get Vaccinated and Boosted Not Just to Save Yourself but to Prevent New Variants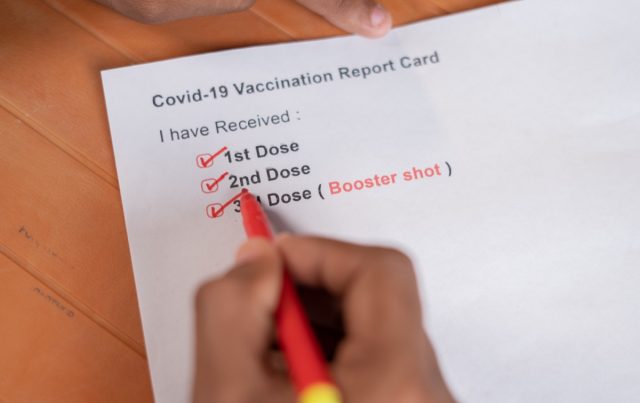 "No doubt about it: One of the reasons why our hospitals get filled, every surge is, so many people are unvaccinated and then lots of high risk people who are not boosted. So every adult needs to get vaccinated and then needs to get boosted. Right? No question about it." Not only that but: "Also when infections run wild…it  is fuel for new variants, right? We all need to put this pandemic behind us. The best way to do it is to get everybody vaccinated and boosted." He said a vaccine mandate has been shown to work. "When companies put in mandates, we see 99%" compliance, he said. "The government can't do a nationwide—I mean, America can't do that, but companies, universities, schools can do that. And they do," said Jha.6254a4d1642c605c54bf1cab17d50f1e
7
How to Stay Safe Out There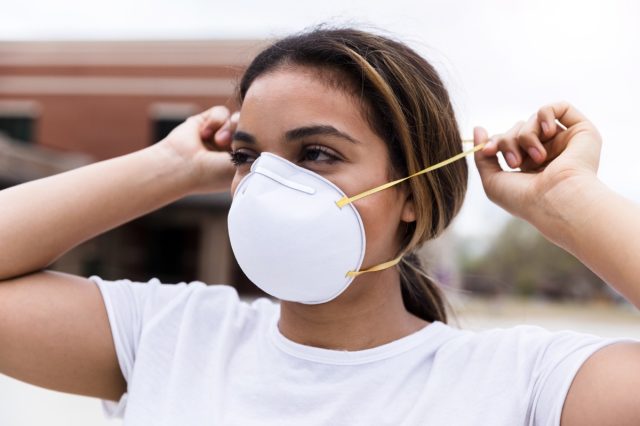 Follow the public health fundamentals and help end this pandemic, no matter where you live—get vaccinated or boosted ASAP; if you live in an area with low vaccination rates, wear an N95 face mask, don't travel, social distance, avoid large crowds, don't go indoors with people you're not sheltering with (especially in bars), practice good hand hygiene, and to protect your life and the lives of others, don't visit any of these 35 Places You're Most Likely to Catch COVID.
Alek Korab
Alek Korab is a Co-Founder and Managing Editor of the ETNT Health channel on Eat This, Not That!
Read more about Alek