Pepsi and Mountain Dew Are Being Sued By This Coffee Company
This small but mighty nitro brew accuses PepsiCo of being a "larger, more powerful" bully over branding.
As more consumers grow aware of the health risks of sugary drinks, this keeps pushing the market toward more natural beverages. Meanwhile, classic soda companies, like PepsiCo, have hustled to make their longstanding brands seem fresh. Unfortunately, when iconic brands venture into more current territory, their efforts don't always go off without a hitch. Following PepsiCo's springtime launch of Mountain Dew's new drink that was designed to capture business from morning caffeine cravers, a small New York City cold brew company has engaged PepsiCo in what sounds to be quickly spiraling into a bitter fight.
Rise Nitro Brewing Co. wants PepsiCo to wake up, smell the coffee, and admit that the launch of Mountain Dew Rise threatens to eclipse the small Rise Nitro Brewing's brand. On June 15, the New York City-based canned cold brew company filed a lawsuit against PepsiCo Inc., after Rise Brewing says they reached out to Pepsi in an attempt to keep their concerns out of court over the name "Mountain Dew Rise."
RELATED: 15 Underrated Weight Loss Tips That Actually Work
Instead, they were "rebuffed," according to Law360, which reports that Rise Brewing Co.'s legal filing states: "PepsiCo was dismissive of Rise Brewing's concerns, despite knowing that the infringing drink they were about to launch would cause lasting and irreparable injury to Rise Brewing's brand."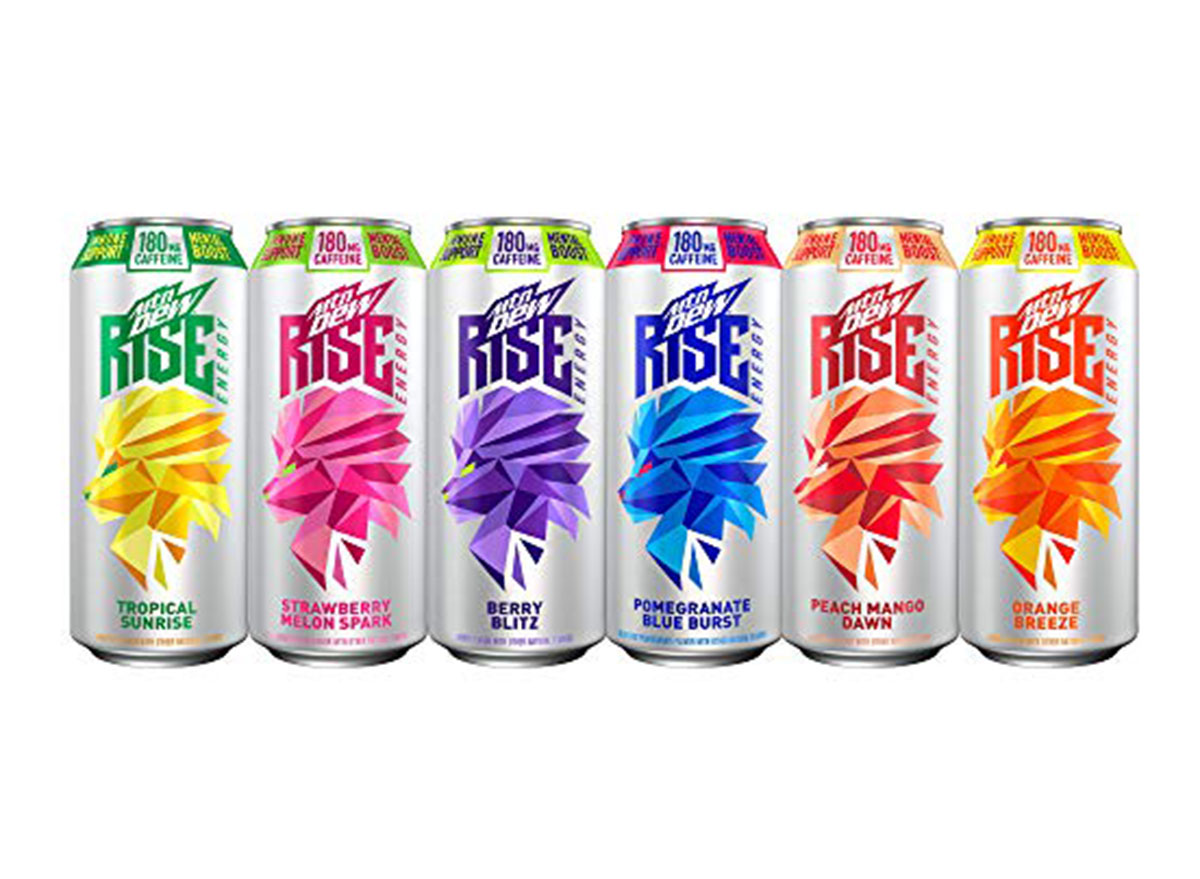 Rise Brewing's claim reportedly adds that PepsiCo has a considerable history of infringing on other brands' names—from the source: "The smaller company painted Pepsi as a habitual trademark infringer, pointing to earlier cases in which Pepsi was sued for launching products that allegedly ripped off VitaminWater, Polar seltzer and Simply Orange juice." Bloomberg also reported when PepsiCo settled out of court earlier this year with a Mexican beverage brand, Electrolit, which said PepsiCo's branding for Gatorlyte was too similar to their brand.
Rise Brewing stated in their lawsuit that "This action presents a classic case of reverse confusion," which they define by explaining: "A larger, more powerful junior user (PepsiCo) adopted the trademark (Rise) of a smaller senior user (Rise Brewing) and uses its commercial dominance and superior resources to saturate the market with that mark."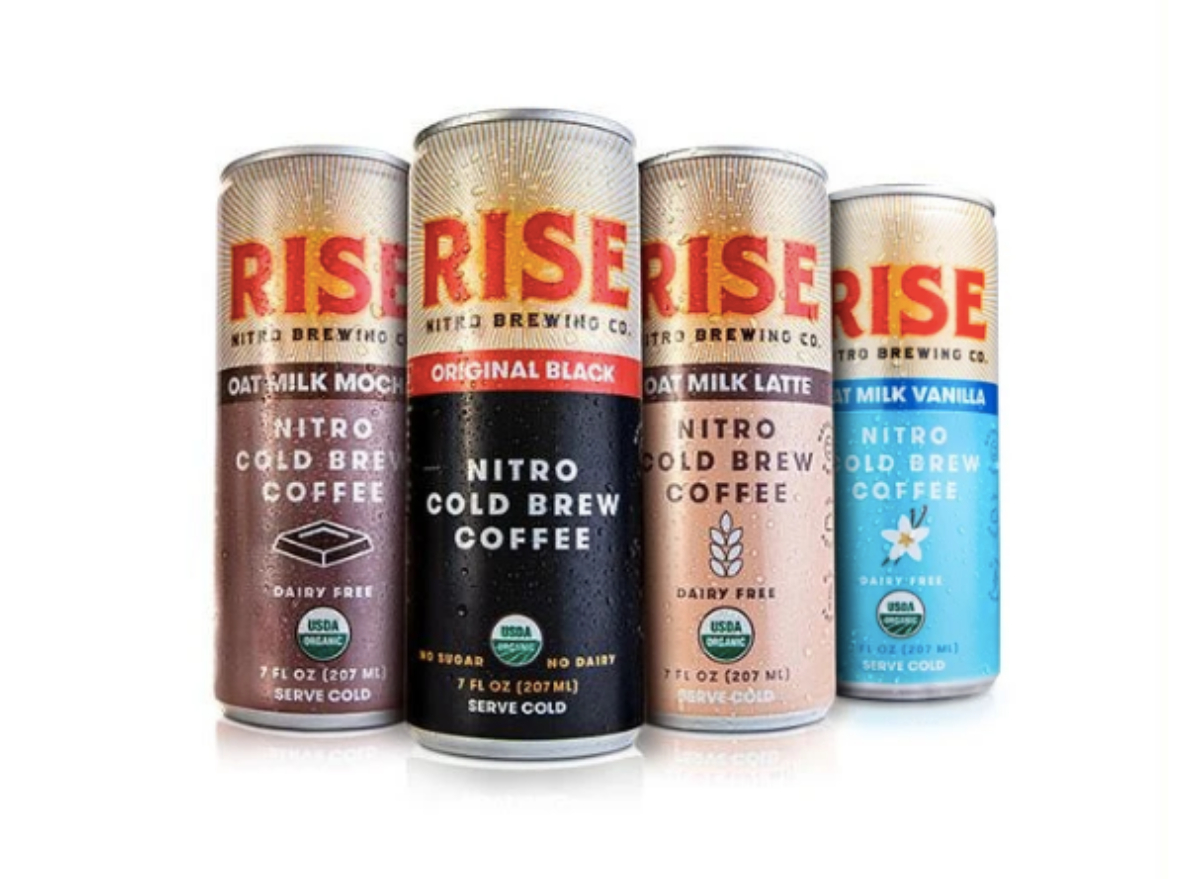 It was reported that a representative for PepsiCo did not immediately respond to a request for comment.
Sign up for the Eat This, Not That! newsletter for breaking news about your favorite brands, and check out One Major Side Effect of Drinking Too Much Soda, Says Science.
Keep reading:
Krissy is a senior news editor at Eat This, Not That!, managing morning and weekend news related to nutrition, wellness, restaurants and groceries (with a focus on beverages), and more.
Read more