If You Got Pfizer, Here's Your Booster Info
Who should get it, and when? And why?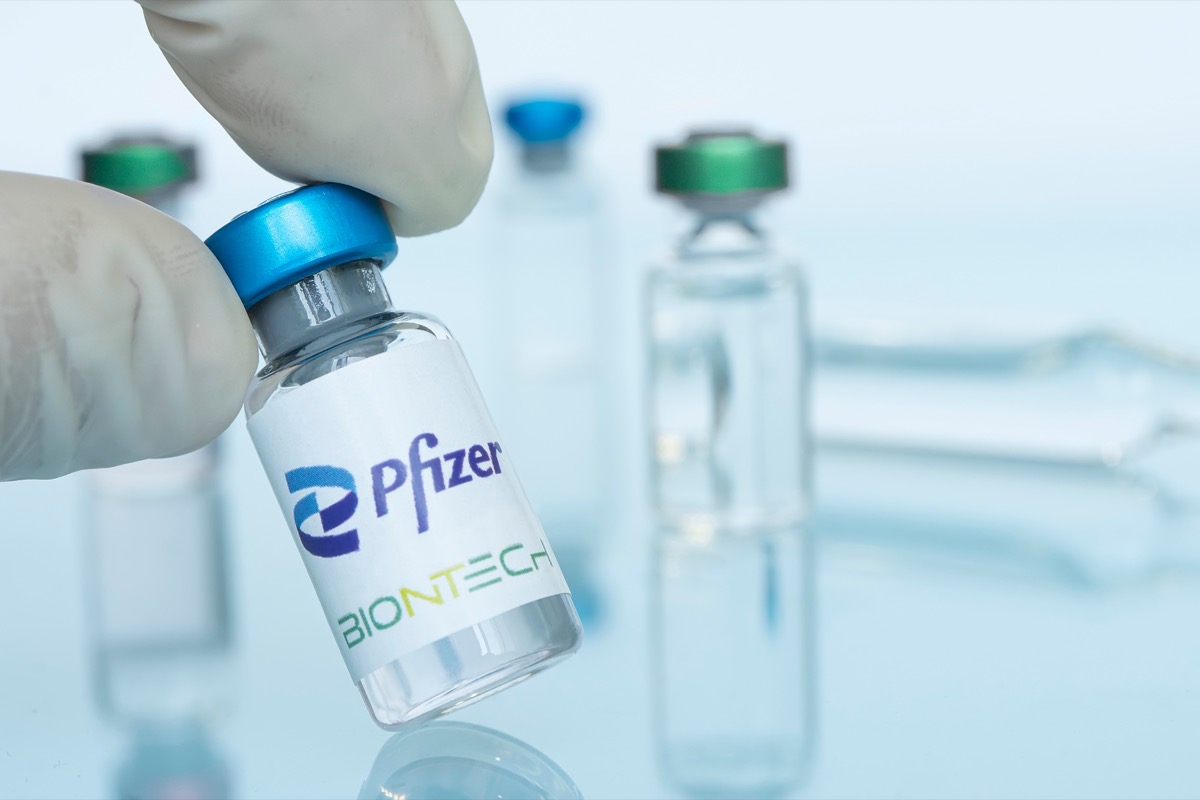 On Sept. 22, the Food & Drug Administration authorized booster shots of the Pfizer COVID vaccine for certain groups of people. You may be wondering: Who should get it, and when? And why? Here's everything you need to know about the Pfizer booster shots. Read on to find out more—and to ensure your health and the health of others, don't miss these Sure Signs You May Have Already Had COVID.
1
Who Should Get the Pfizer Booster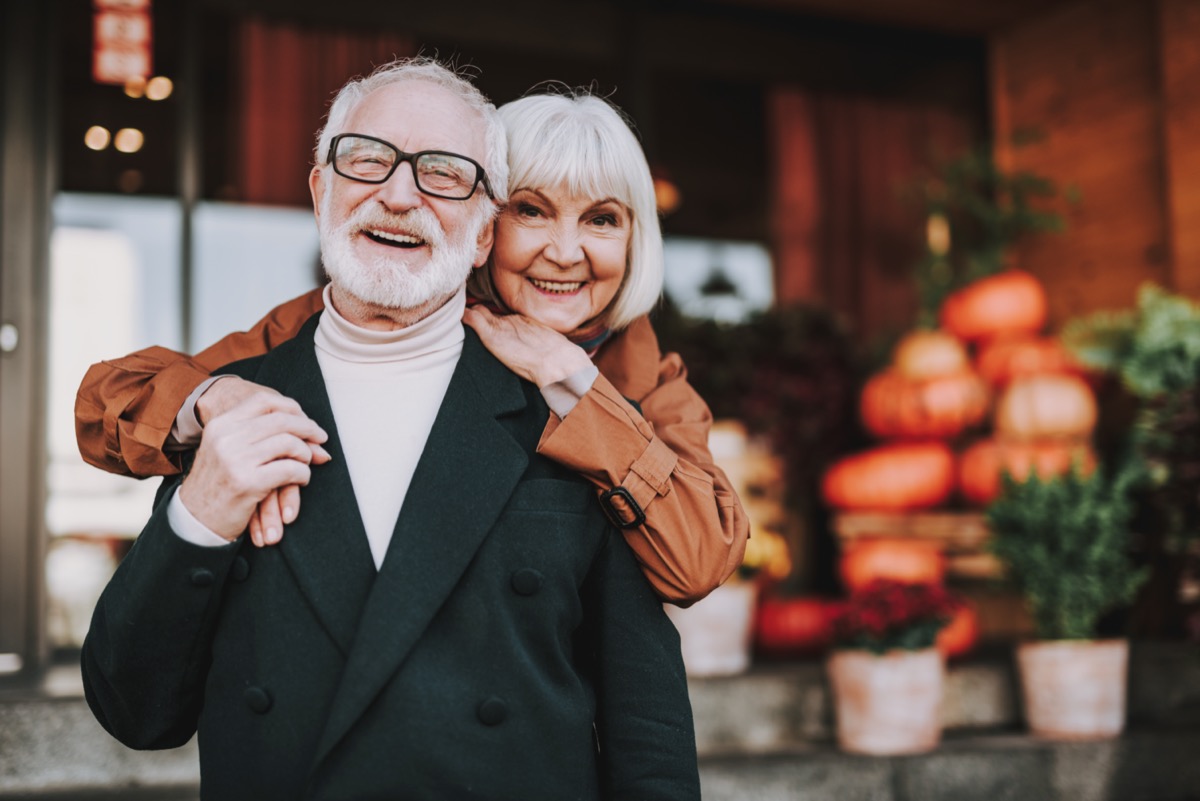 As of Oct. 8, the FDA has authorized a single booster shot of the Pfizer COVID vaccine for the following groups:
These recommendations are subject to change; the FDA may authorize booster shots for additional groups of people at a later date.
Pfizer is the only vaccine that has been authorized for booster shots at this point. Both Moderna and Johnson & Johnson have applied for emergency use authorization of their own boosters.
Right now, experts are advising that you only get a booster shot from the same manufacturer that provided your initial vaccine series. Research on "mix-and-match" vaccine safety and effectiveness is currently being conducted. 
2
When You Should Get the Pfizer Booster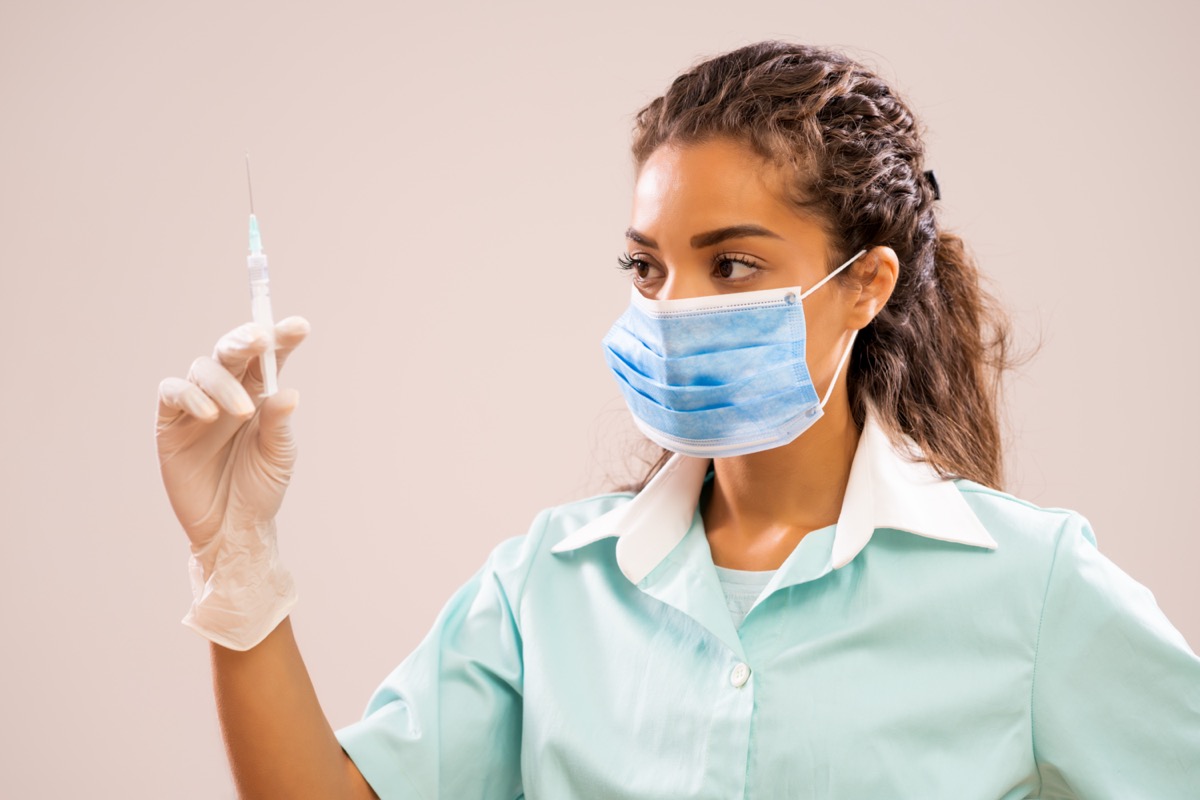 Experts say that eligible people should get a booster shot "at least six months" from the completion of the primary vaccine series. In other words, six months after the second shot.
RELATED: The #1 Thing You Can Do for Immunity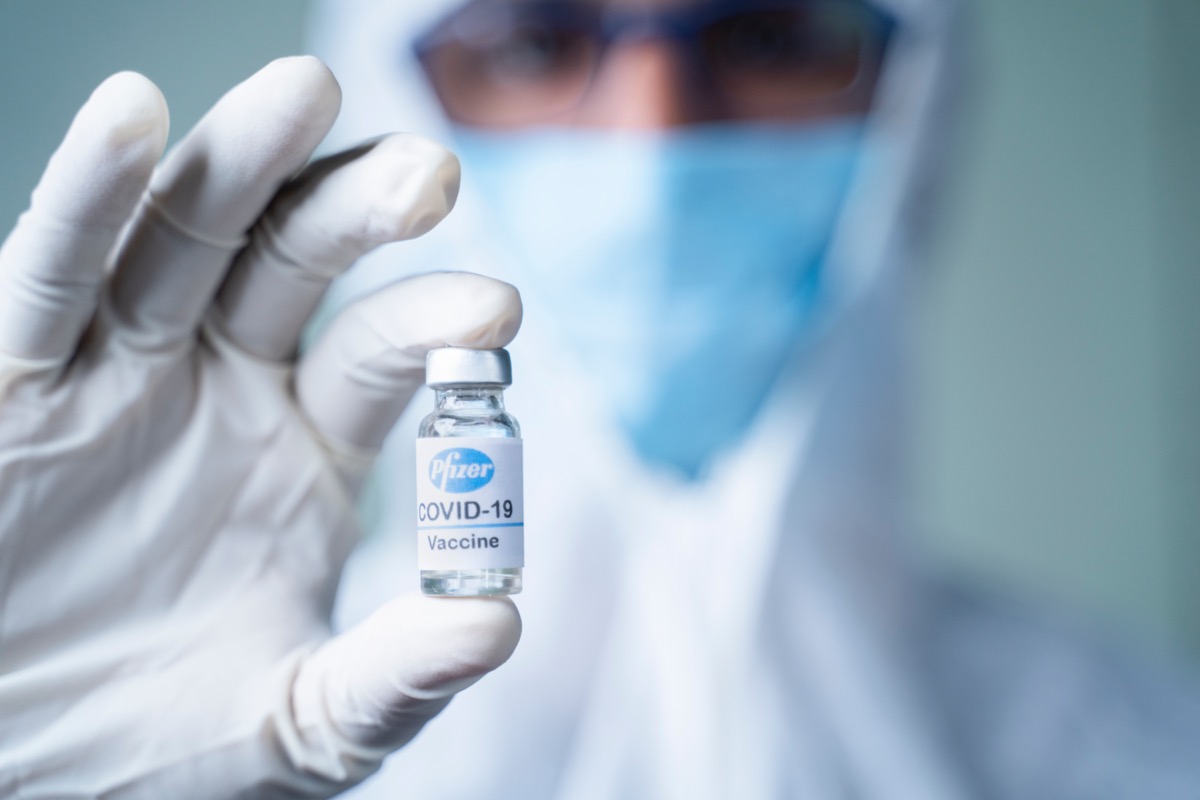 "Studies show that after getting vaccinated against COVID-19, protection against the virus may decrease over time and be less able to protect against the Delta variant," says the CDC. "Although COVID-19 vaccination for adults aged 65 years and older remains effective in preventing severe disease, recent data suggest vaccination is less effective at preventing infection or milder illness with symptoms."6254a4d1642c605c54bf1cab17d50f1e
4
What It Can And Can't Do
Getting a booster shot doesn't guarantee you won't be infected with the coronavirus. But it can help your immune system develop a more robust response, so you'll be better protected against severe disease or hospitalization—including from the Delta variant.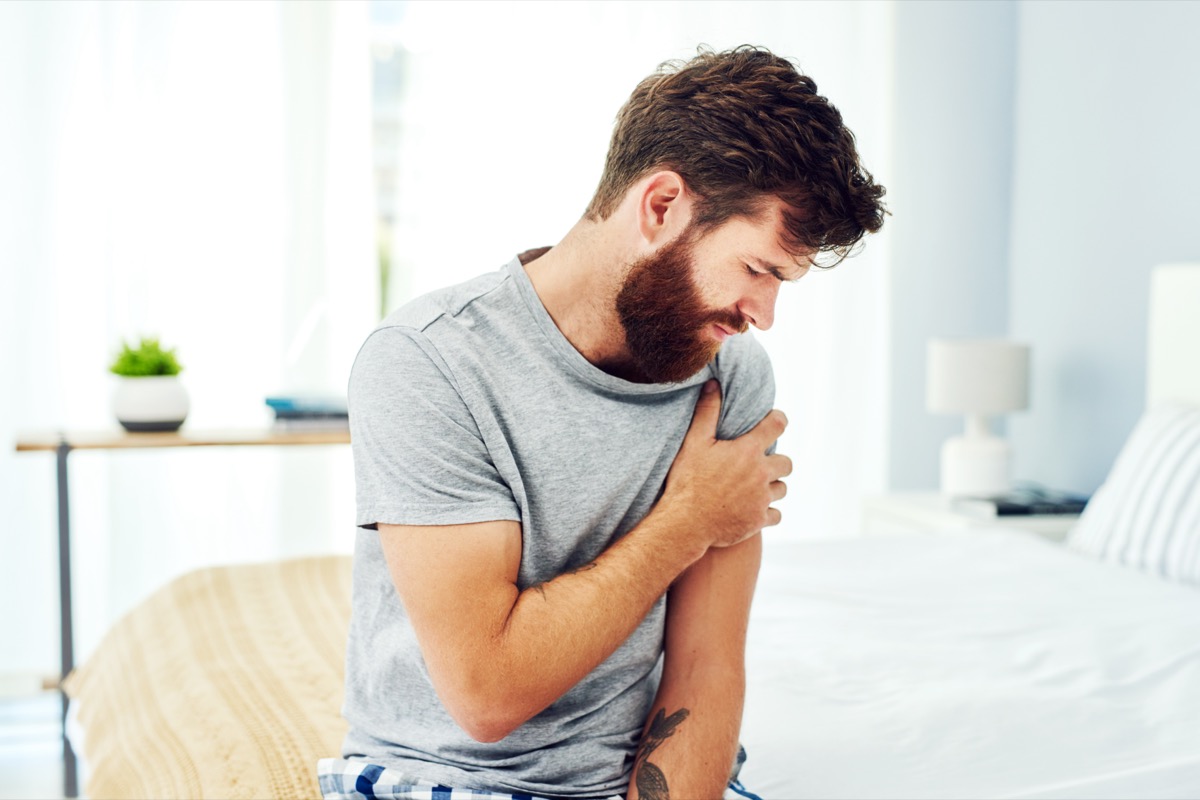 As with the initial vaccine doses, some people might experience mild side effects after getting the booster. These are a good sign—that your immune system is learning how to fight off a coronavirus infection. (At the same time, some people don't experience side effects, and that doesn't mean the vaccine or booster wasn't effective.) 
"The most commonly reported side effects by the clinical trial participants who received the booster dose of the vaccine were pain, redness and swelling at the injection site, as well as fatigue, headache, muscle or joint pain and chills," said the FDA. "Of note, swollen lymph nodes in the underarm were observed more frequently following the booster dose than after the primary two-dose series."
RELATED: Forgetting This One Thing Can Mean You Have Alzheimer's
With the initial doses of vaccine, the CDC warned against taking over-the-counter meds in an attempt to avoid side effects. The agency has not changed that guidance for booster shots. "It is not recommended you take over-the-counter medicine—such as ibuprofen, aspirin, or acetaminophen—before vaccination for the purpose of trying to prevent vaccine-related side effects," says the CDC. "It is not known how these medications might affect how well the vaccine works. However, if you take these medications regularly for other reasons, you should keep taking them before you get vaccinated."
7
How to Stay Safe Out There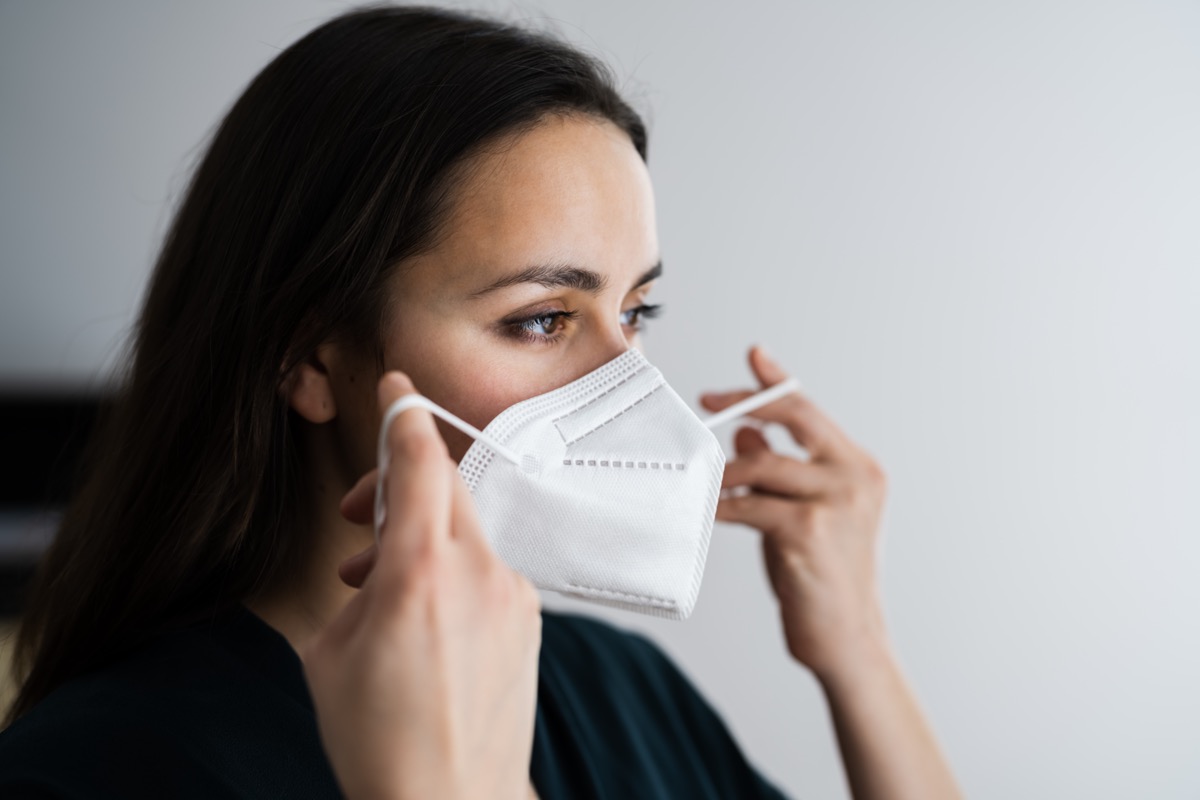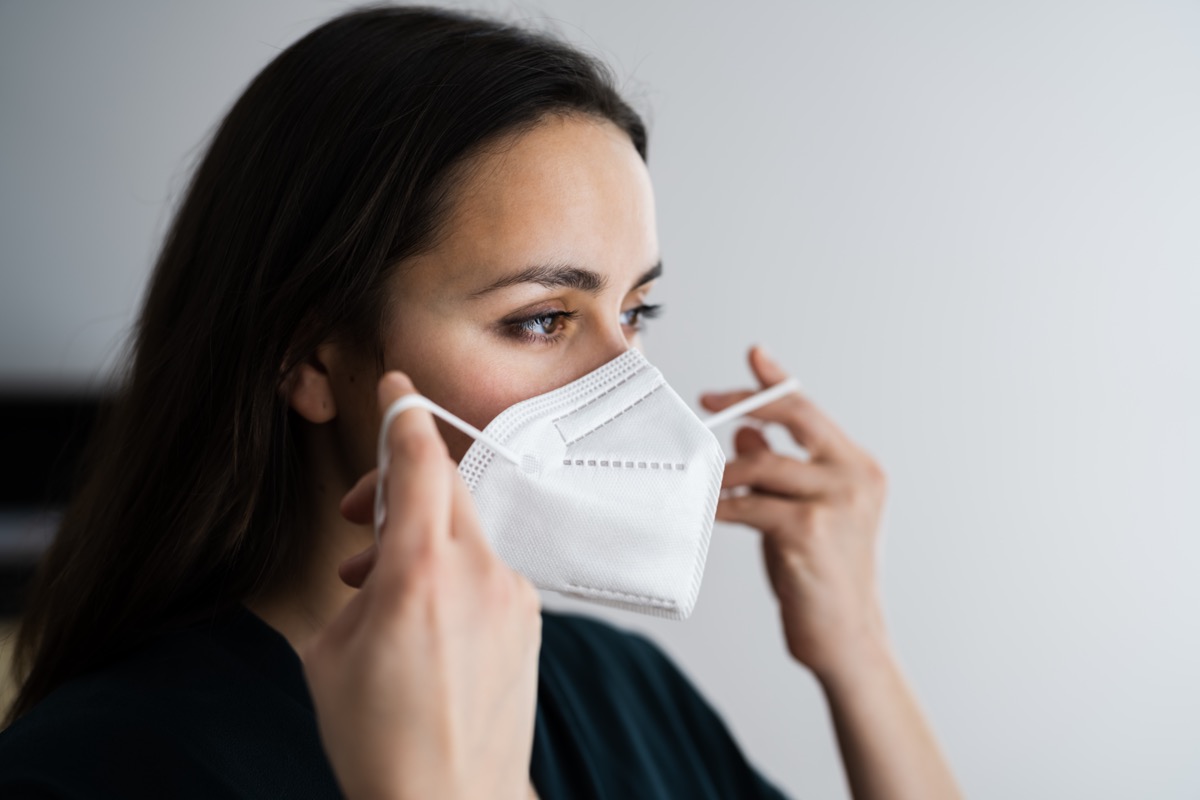 Follow the fundamentals and help end this pandemic, no matter where you live—get vaccinated ASAP; if you live in an area with low vaccination rates, wear an N95 face mask, don't travel, social distance, avoid large crowds, don't go indoors with people you're not sheltering with (especially in bars), practice good hand hygiene, and to protect your life and the lives of others, don't visit any of these 35 Places You're Most Likely to Catch COVID.