This Plant-Based Fast Food Chain Is About To Double Its Locations
As new investor says, "The brand has captured the hearts of aspirational consumers."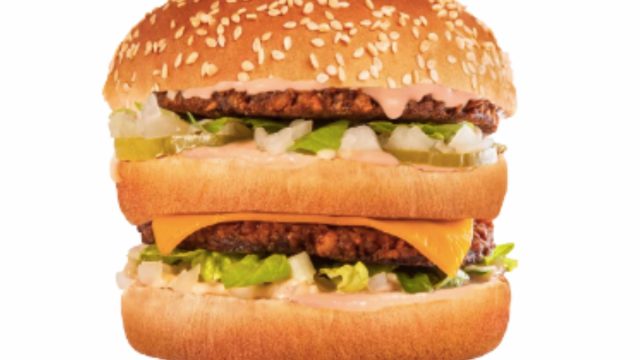 If you're trying to be conscious of the ways your patterns of consumption affect the planet (and your health), and you dig a good drive-thru, good news: A dynamic, plant-based fast-food franchise is expanding, as its key new investor says the world should watch for more like this to come.
PRNewswire published this in recent days: California's Plant Power Fast Food hast just completed its $7.5 million Series A capital. With a name that suggests revolution, Plant Power Fast Food calls itself the home of "100% plant-based burgers, fries and shakes." They currently have seven locations in operation throughout California with an eighth in the works at the University of California San Diego.
RELATED: Costco Foods You Should Always Avoid, According to Nutritionists
Now, the chain says, they'll use this newly secured capital to "to continue to execute its expansion plans with a focus on new corporate unit development," according to their announcement. That's set to include eight new store openings in such cities as Sacramento and Hollywood, and what appears to be its first inter-state opening in Las Vegas. Said Lee Piccoli, CEO of the investment company Fusion Ventures: "Plant Power Fast Food has built something unique and scalable, and the brand has captured the hearts of aspirational consumers whose needs are evolving."
This is an exciting development in the plant-based movement, as Plant Power Fast Food boasts a truly indulgent menu. Apart from their salads that feature superfood ingredients (which seem tantalizing in their own rite), the chain offers an extensive menu of burgers inspired by fast-food classics (the double-decker, sesame seed-topped "Big Zac," named after co-founder Zach Vouga, is a clear plant play on the Big Mac at McDonald's). They also offer vegan chicken selections, all-natural fries ("Just potatoes, oil, and salt," says their site), dairy-free "shakes," and novelty items such as a kombucha float.
As our eating evolves, it's fun to see brands that are pushing the bounds of what's possible with plant-based options (like Plant Power's "Rambler Burger" topped with American "cheese" and onion rings). Keep reading up on food news with these:
Krissy is a senior news editor at <em>Eat This, Not That!</em>, managing morning and weekend news related to nutrition, wellness, restaurants and groceries (with a focus on beverages), and more.
Read more