Sure Signs You've Already Had COVID, According to Science
"This is a phenomenon that is really quite real and quite extensive," says Dr. Anthony Fauci.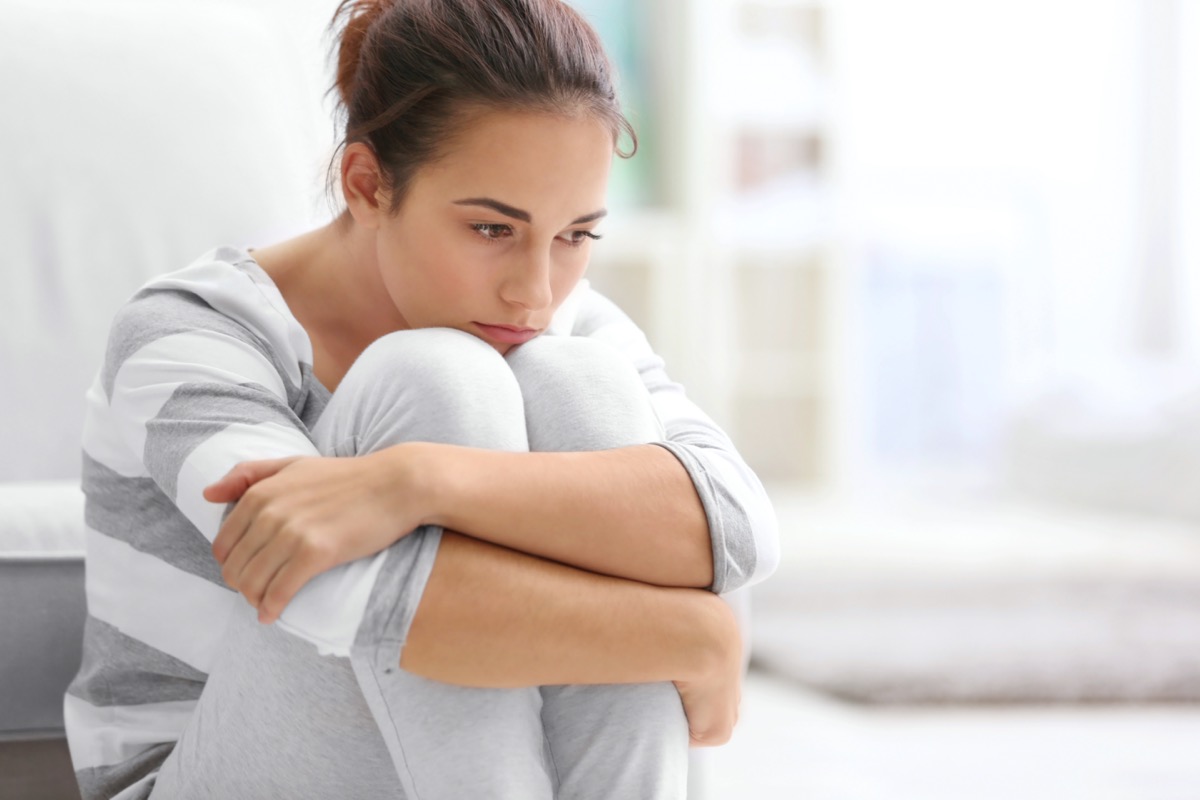 1
You Will Most Likely Have Debilitating Fatigue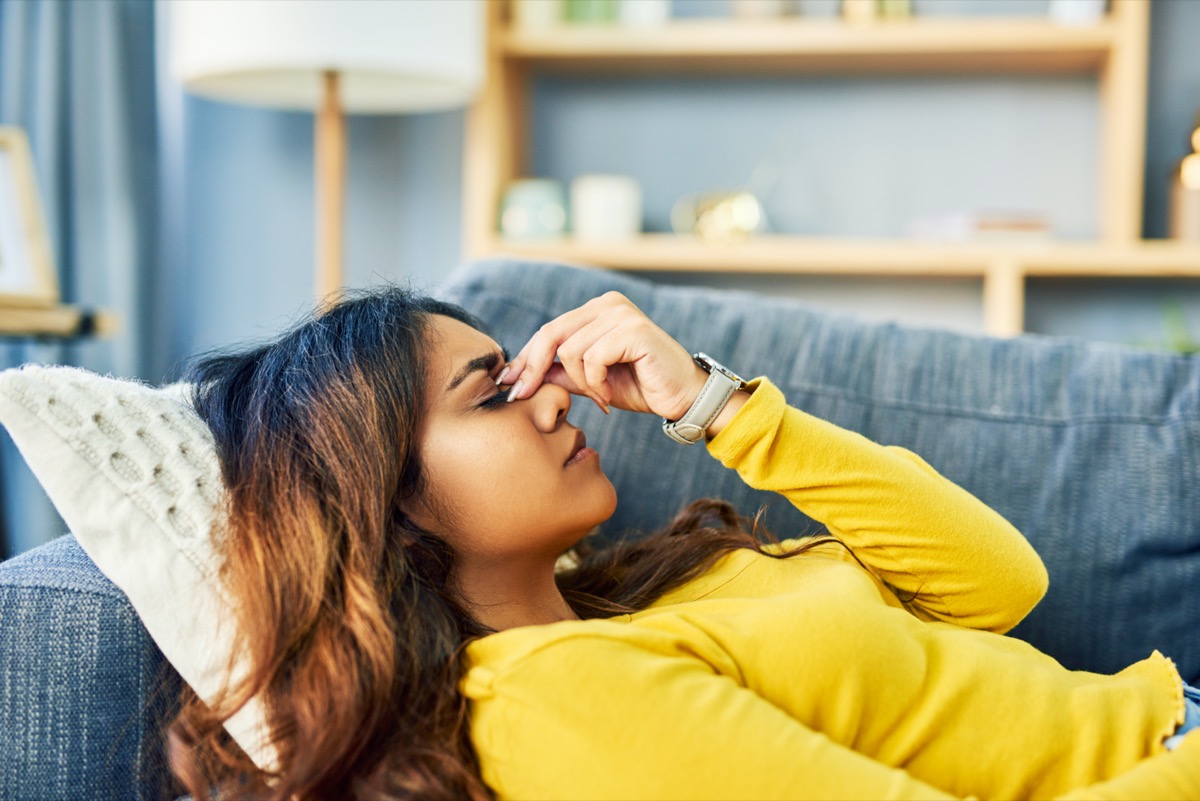 The most common symptom of Post-COVID Syndrome is fatigue and it won't just feel like you're a bit sleepy. It's an all-consuming smackdown that takes over your body, and can resemble Chronic Fatigue Syndrome, or myalgic encephalomyelitis. WNBA star Asia Durr, of the New York Liberty, was one of those affected. "There's days where I feel great, like I could go out and go to the store or I could clean up," Durr told Real Sports. "And then there's days where I'm like, 'I just have to stay in the bed,' and you just feel like you get hit by a bus." 
RELATED: If You Live Here, You're in COVID Danger Now
2
You May Have Post-Exertional Malaise
6254a4d1642c605c54bf1cab17d50f1e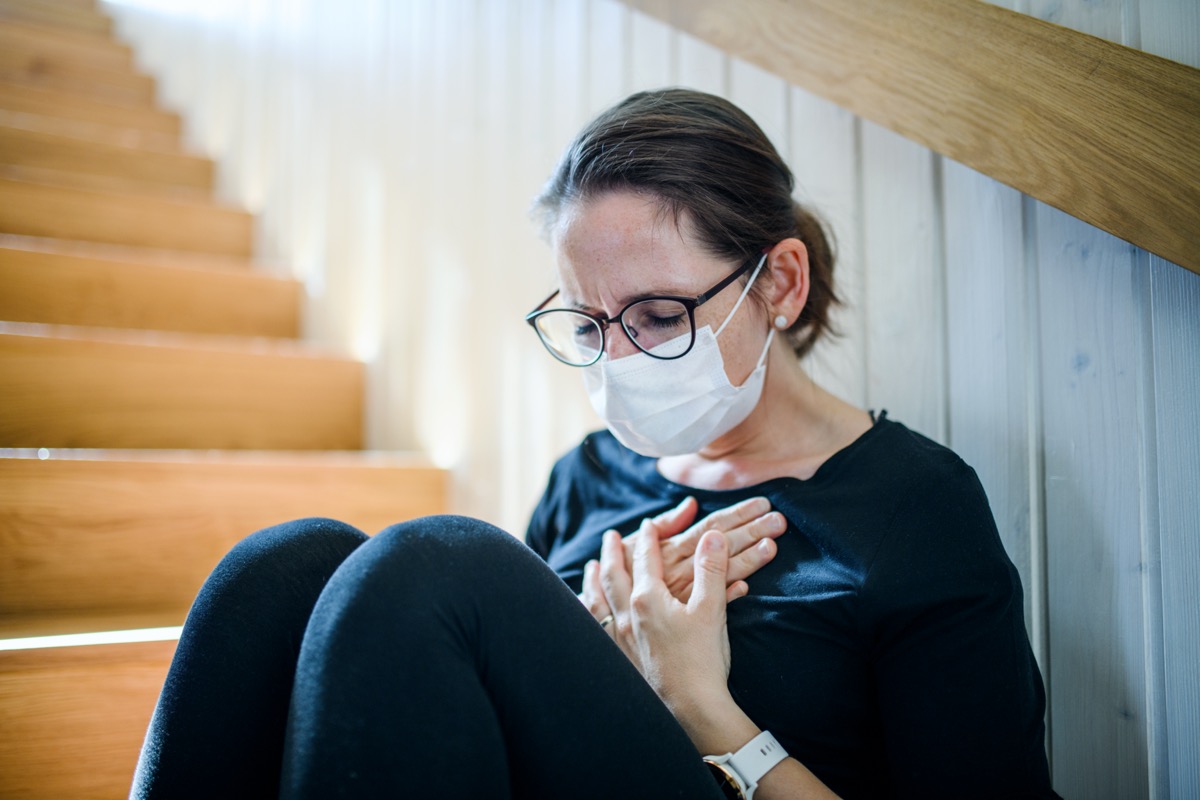 Dr. Fauci, the chief medical advisor to the President and the director of the National Institute of Allergy and Infectious Diseases, has himself agreed Post-COVID Syndrome is like ME/CFS, and one of the hallmark symptoms of ME/CFS is post-exertional malaise. Some days you may feel OK, and venture out of the house for a long walk, or even do some exercise. Then you may pay for this 24 to 48 hours later, with crushing fatigue, migraines, nausea or other issues that can last for hours, days or weeks. This pain can be caused by stress or work, too. "Post–exertional malaise is a worsening of these symptoms after a physical or mental exertion and is considered a central feature of the illness," says one study.
3
You May Have Shortness of Breath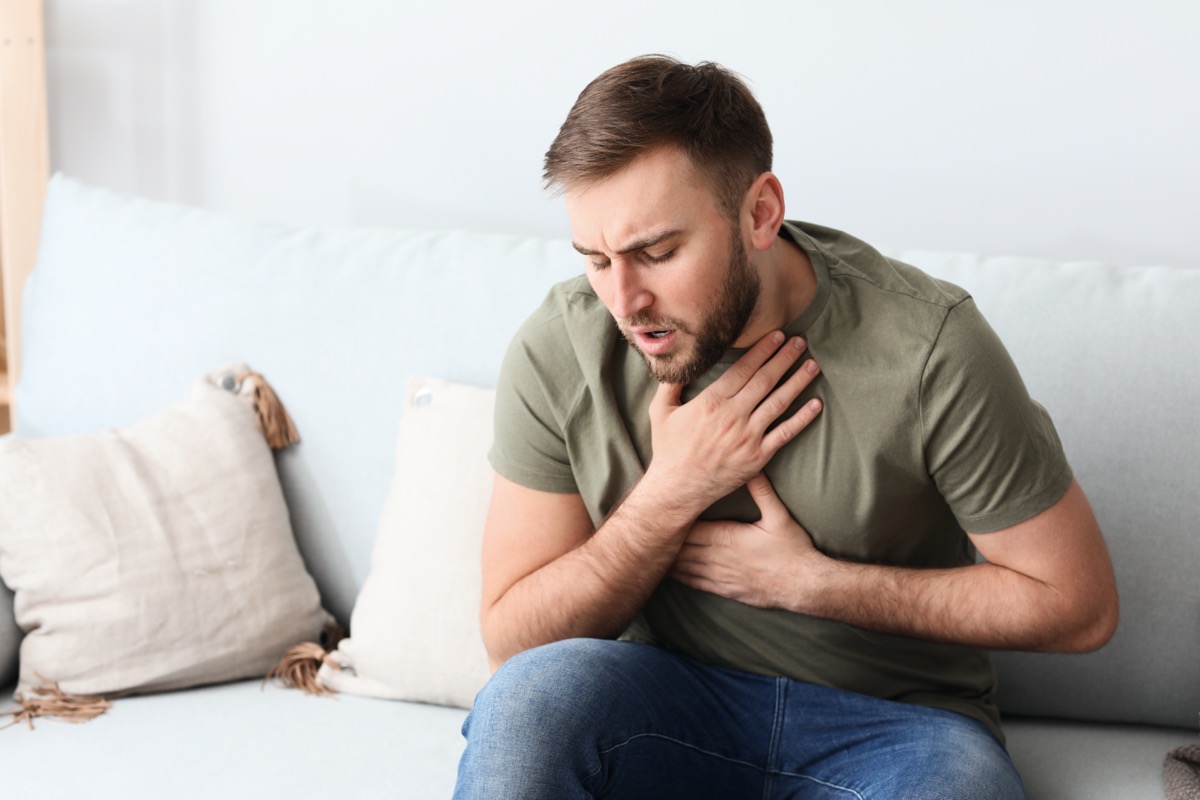 COVID-19 is a respiratory illness, and as a result, one feature of Post-COVID for many is a shortness of breath. "Breathlessness is a common symptom of COVID-19 (coronavirus)," reports the HSE. "Some people describe it as feeling 'puffed', 'short of breath' or 'winded'. The feeling of shortness of breath may continue for a while after your illness."
RELATED: 5 COVID Myths Busted by Experts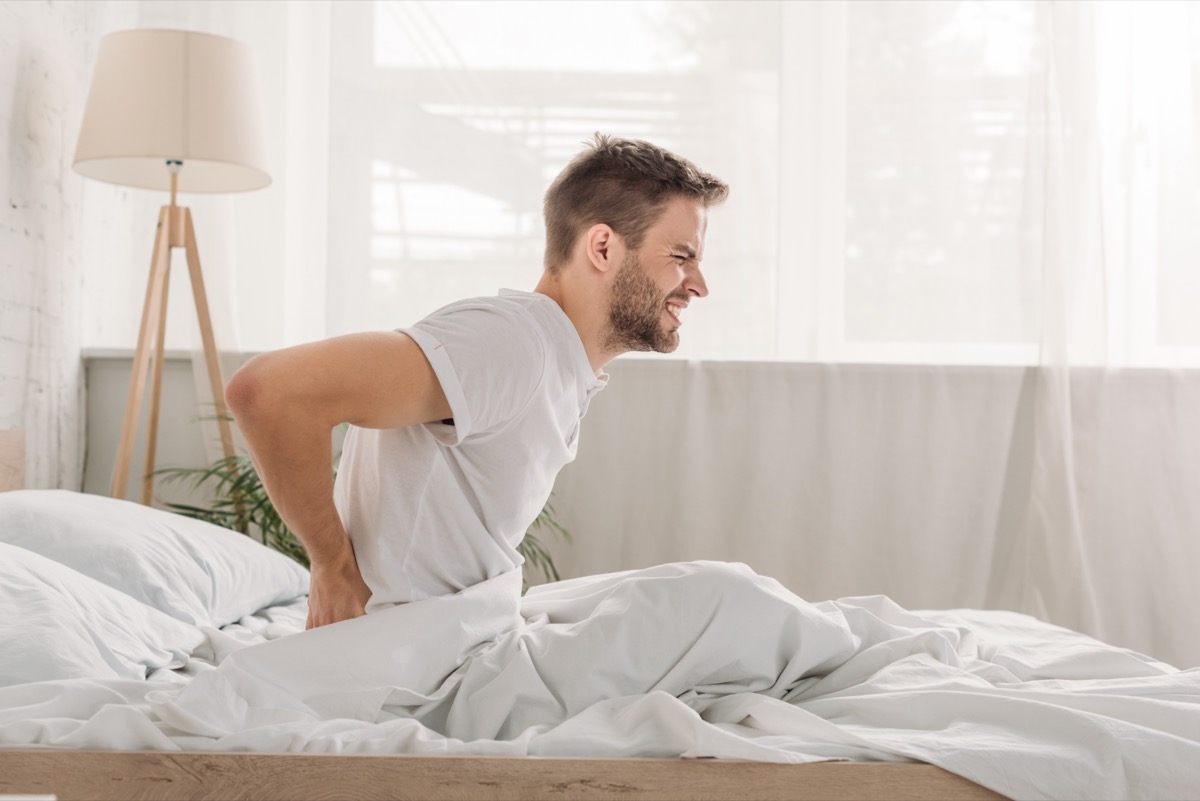 Myalgia—or muscle pains and inflammation of tissue—can appear anywhere throughout the body. "For unknown thousands, surviving the virus has evolved into an anticlimactic misery of managing its cough, its fatigue and its pain on a daily basis," reports NBC News. "There is no precedent for how long the symptoms may last or whether they are consistent with a grimmer, separate reality — a new kind of chronic disease, birthed from the remains of the original illness."
5
You Might Feel Nauseous or Vomit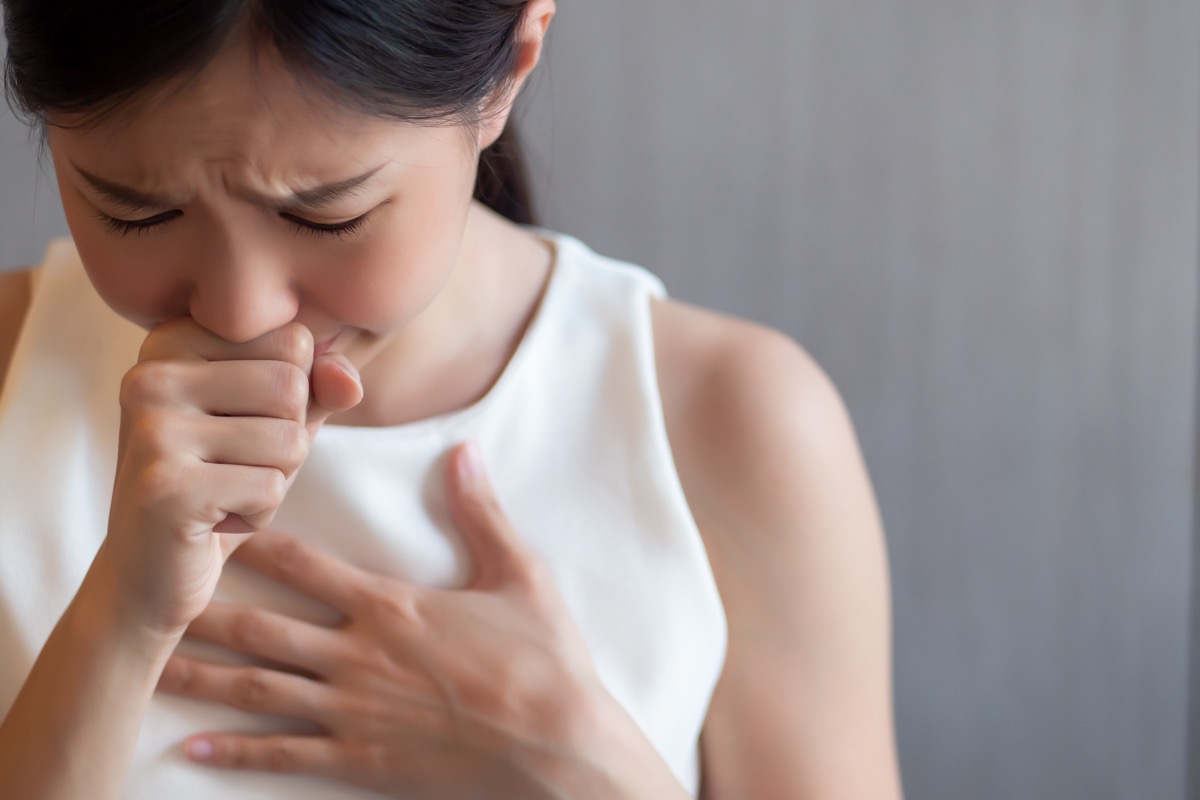 "[I had] lung pain that was just so severe," Durr said. "It felt like somebody took a long knife and was just stabbing you in your lungs each second. I woke up, two o'clock in the morning vomiting, going back and forth to the bathroom. I couldn't keep anything down."
RELATED: I'm a Doctor and Here's How to Not Catch Delta
6
You May Feel Depression or Anxiety
Long haulers may experience depression because their "old lives" seem over. "That's what's really hard for me because in life whenever something was hard, I would go and play," Durr said. "I can't even do that now. I can't even shoot a free throw."
7
Your Symptoms Might Change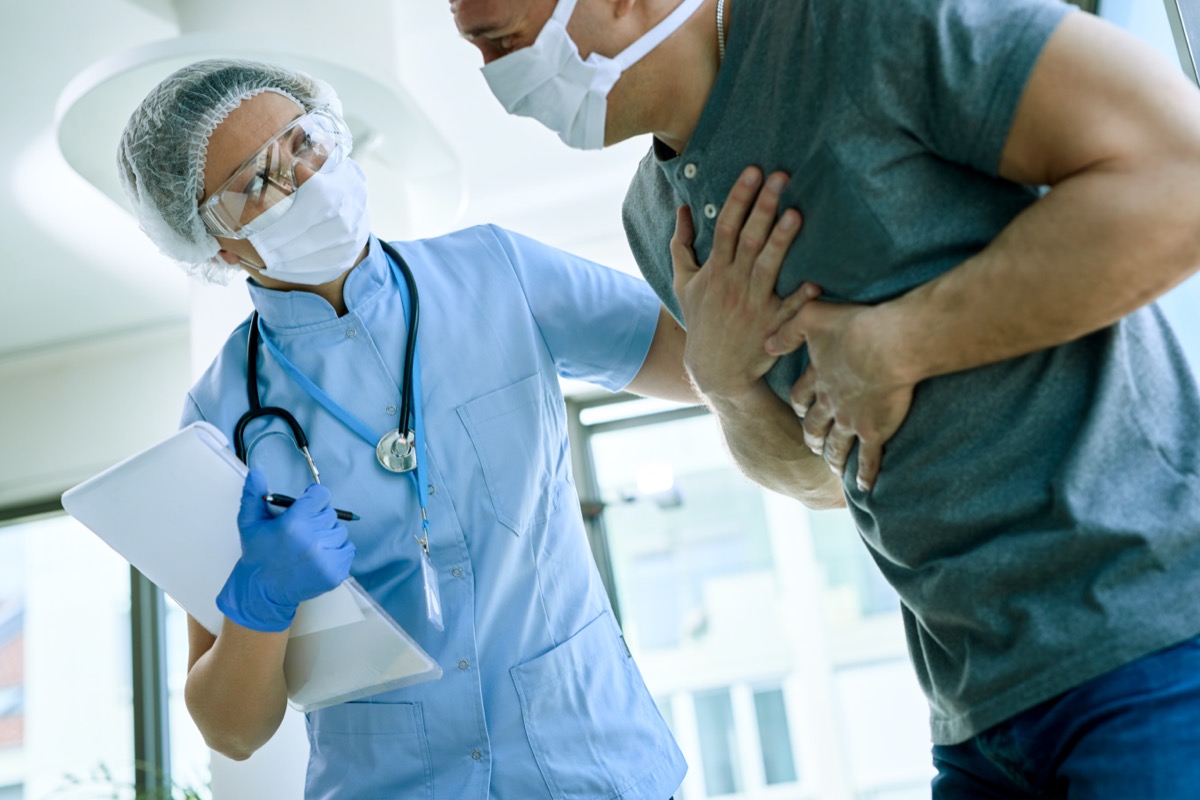 "Changing Symptoms" is a common feature of Post-COVID Syndrome. One patient had a buzzing feeling in his torso—likely inflammation—and costochondritis, a pain in the rib tissue. Then he has gastro symptoms. Then he had back pain. Then he got crushing migraines. The whole time, he had fatigue. "I've had a lot of the long COVID symptoms. I've had some cardiac changes, I've had the rash, I've had shingles for six weeks, which kept moving and changing, it was very strange. I had nerve pain," patient Delainne Bond told ABC7 in Denver.
RELATED: You'll Now Need a Vaccine to Enter Here
8
You Might Have a Number of Other Symptoms, Too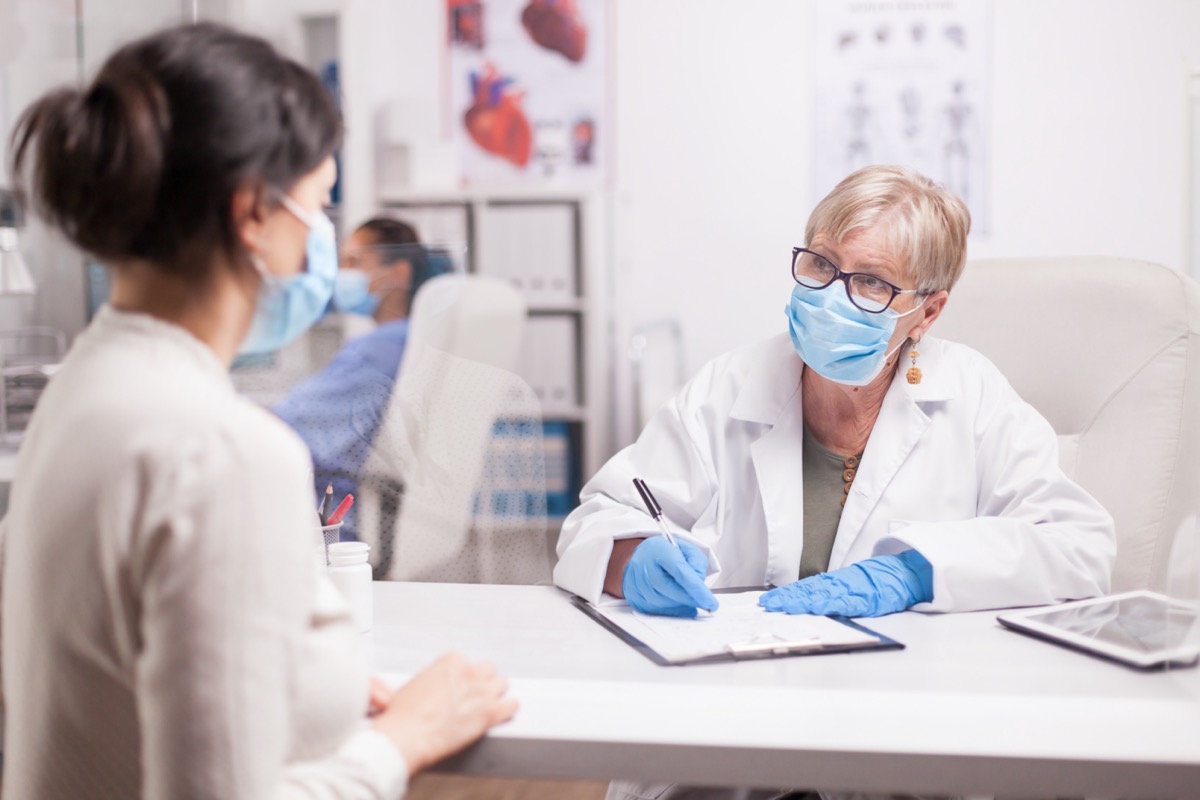 If you have any of these symptoms, contact a medical professional or a Center for Post-COVID Care immediately. Although there is no cure for long haulers (yet), doctors may be able to treat your symptoms. "We need to dig in and do the work that needs to be done to help relieve the suffering and stop this madness," said Dr. Michael Saag, an infectious disease expert from the University of Alabama at Birmingham, told an NIH panel. And to get through this pandemic at your healthiest, don't miss these 35 Places You're Most Likely to Catch COVID.
Alek Korab
Alek Korab is a Co-Founder and Managing Editor of the ETNT Health channel on Eat This, Not That!
Read more about Alek