President Biden Has These Three Messages for All Americans About New Variant
"This variant is a cause for concern, not a cause for panic," said Biden.
There's a new COVID variant—called Omicron—that is cause for concern, as it seems to spread rapidly and scientists don't know yet how dangerous it may be. Its discovery has resulted in travel restrictions from South Africa, its point of origin. In response, President Joe Biden held a brief press conference this early afternoon, alongside Dr. Anthony Fauci, the chief medical advisor to the President and the director of the National Institute of Allergy and Infectious Diseases. Biden said he had three things he wanted to share with the American people about Omicron. Read on for all three—and to ensure your health and the health of others, don't miss these Sure Signs You've Already Had COVID.
1
First, Biden Called New Variant "A Cause of Concern, Not a Cause for Panic"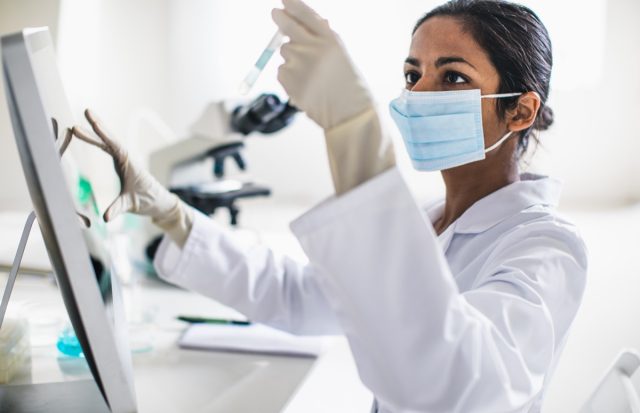 "This variant is a cause for concern, not a cause for panic," said Biden. "We have the best vaccine in the world and the best medicines, the best scientists. And we're learning more every single day. And we'll fight this variant with scientific and knowledgeable actions and speed, not chaos and confusion. And we have more tools today to fight the variant than we've ever had before from vaccines to boosters, to vaccines for children five years and older and much more. A year ago, America was floundering against the first variant of COVID. We beat that variant significantly. And then we got hit by a far more powerful threat: The Delta variant, but we took action….And look, we're going to fight and beat this new variant as well. We're learning more about this new variant every single day. And as we learn more, we're going to share that information with the American people, candidly and promptly."6254a4d1642c605c54bf1cab17d50f1e
2
Second, Biden Said the Best Protection is to Get Vaccinated or Boosted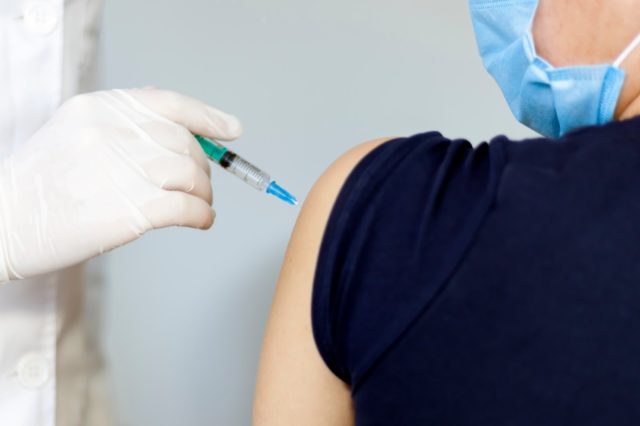 "Second, the best protection I know you're tired of hearing me say this, the best protection against this new variant or any of the variants out there—the ones we've been dealing with already—is getting fully vaccinated and getting a booster shot. Most Americans are fully vaccinated, but not yet boosted. If you're 18 years or over and got fully vaccinated before June the first go get the booster shot today—they're free. And they're available at 80,000 locations coast to coast. A fully vaccinated booster person is the most protected against COVID. Do not wait, go get your booster if it's time for you to do so. And if you are not vaccinated, now's the time to get vaccinated and take your children to be vaccinated. Every child age five or older can get safe, effective vaccines."
He added: "Now, while it will be a few weeks before we know everything we need to know about how strongly the existing vaccines protect against the new variant, Dr. Fauci is with me today, our medical team then believes that the vaccines will continue to provide a degree of protection against severe disease. And as additional protections, please wear your mask. When you're indoors in public settings, around other people, it protects you. It protects those around you."
3
Third, If Updated Vaccines are Needed to Face Omicron, Biden Said America Would Be Ready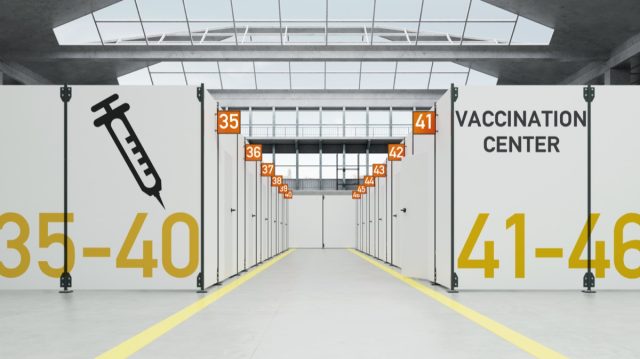 "Third," said Biden, "in the event, hopefully unlikely, that updated vaccinations or boosters are needed to respond to this new variant. We will accelerate their development and deployment with every available tool. I want to reiterate, Dr. Fauci believes that the current vaccines provide at least some protection against new variant and the boosters strengthen that protection significantly. We do not yet believe that additional measures will be needed, but so that we are prepared if needed. My team is already working with officials at Pfizer and Moderna and Johnson & Johnson to develop contingency plans for vaccines or boosters if needed. And I will also direct the FDA, the CDC to use the fastest process available without cutting any corners for safety against such vaccines approved and on the market, if needed. And we'll do that the same way any modifications are needed or current treatments need to use to help those with who get ill with the COVID virus."
4
Biden Closed By Saying if You're Confused, Here's a Simple Message
"A lot of this is confusing to a lot of people, but if it's confusing to you, let me close with this simple message: If you are vaccinated, but still worried about the new variant, get your booster. If you aren't vaccinated, get that shot. Go get that." He said we all could fight COVID "not with shutdowns for lockdowns, but with more widespread vaccinations, boosters testing and more."
5
How to Stay Safe Out There
Follow the public health fundamentals and help end this pandemic, no matter where you live—get vaccinated ASAP; if you live in an area with low vaccination rates, wear an N95 face mask, don't travel, social distance, avoid large crowds, don't go indoors with people you're not sheltering with (especially in bars), practice good hand hygiene, and to protect your life and the lives of others, don't visit any of these 35 Places You're Most Likely to Catch COVID.
Alek Korab
Alek Korab is a Co-Founder and Managing Editor of the ETNT Health channel on Eat This, Not That!
Read more about Alek