4 Things Suddenly Selling Out at Costco
Depending on where you live, these may be out of stock.
From aluminum cans, toilet paper, and even Grape Nuts cereal, there were unprecedented supermarket shortages last year. Though these grocery store staples are more readily available, other in-demand items are currently flying off of the shelves at Costco.
You may think that Costco could never run out of anything, because its warehouses are so massive. But we've rounded up some popular items that may actually be low in stock at your neighborhood Costco. (Don't be surprised if they're sold out!)
For more on this, here are Grocery Shortages To Expect in 2021, According to Experts.
News that this previously discontinued treat is spreading fast. This 12-piece cinnamon bread (not rolls!) will only set you back $6.99. Shoppers in the comments of this @costcobuys Instagram post call it "amazing," "bliss," and "delicious." While all of that may be true, a closer look at the long list of ingredients may make you think twice before indulging. Luckily, Costco makes it a little easier if you still want to dive in to this sea of icing. It's already in 12 pieces, which are ready to share!6254a4d1642c605c54bf1cab17d50f1e
To get all of the latest Costco (and other grocery store) news delivered right to your email inbox every day, sign up for our newsletter!
Aren't Squishmallows adorable?! The answer from Costco customers appears to be a resounding "yes." It's reportedly been a struggle to snuggle these at the warehouse chain. Back at the end of January, @costcobuys posted a picture with some of these toys, including Baby Yoga and Mickey and Minnie Mouse. One shopper commented that they "hope they continue to restock!" (FYI: Squishmallows aren't just a warehouse phenomenon—they're sold at multiple retail stores, according to USA Today.)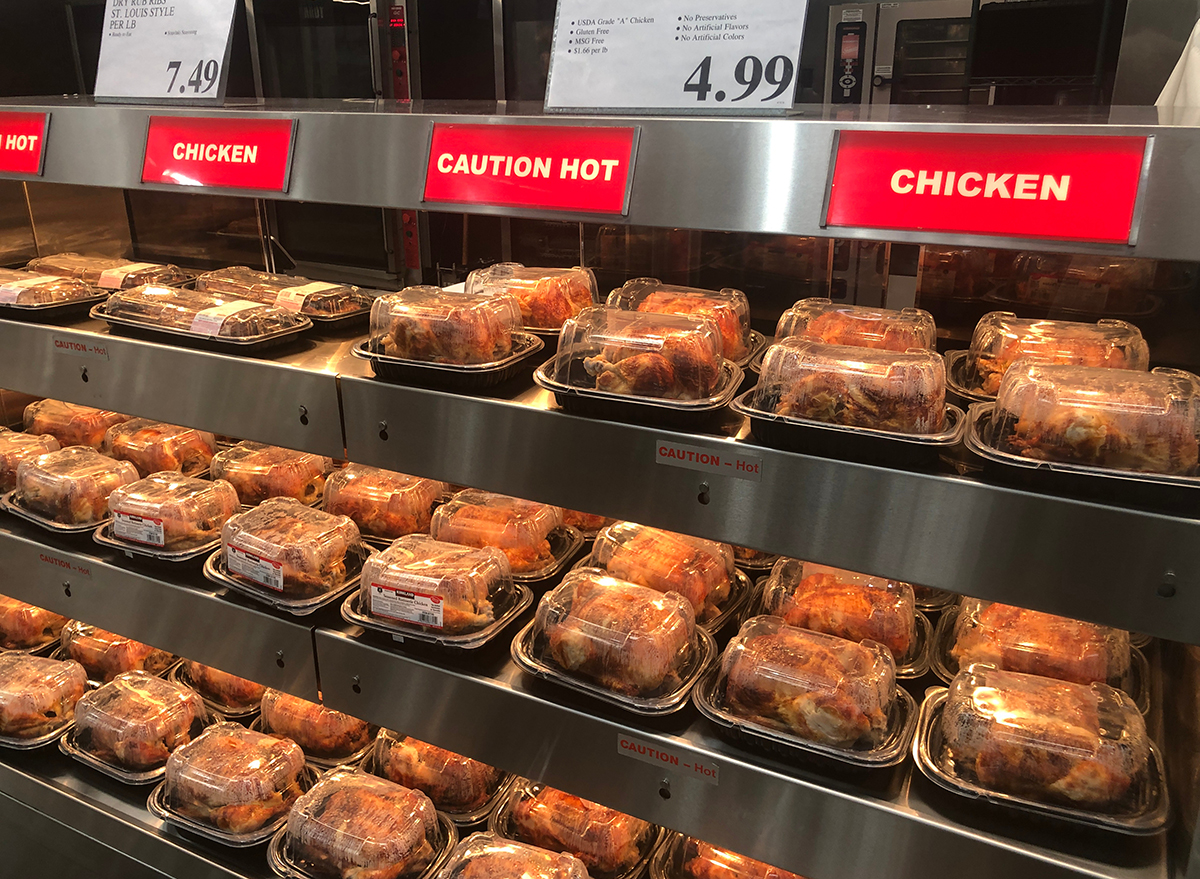 Costco sells so many of its rotisserie chickens that it even has a feed mill, hatchery, and processing plant in Nebraska dedicated specifically to this iconic food. More than 100 million were sold last year alone when we were cooking and eating at home more than ever, but it's a safe assumption that the ever-popular staple will be a best-seller in 2021, too.
There's some good news: If there aren't any hot rotisserie chickens out during your visit to Costco, wait until you hear a bell ring at the deli. That likely means that a new batch is ready!
Related: 13 Amazing Facts About Costco's Rotisserie Chicken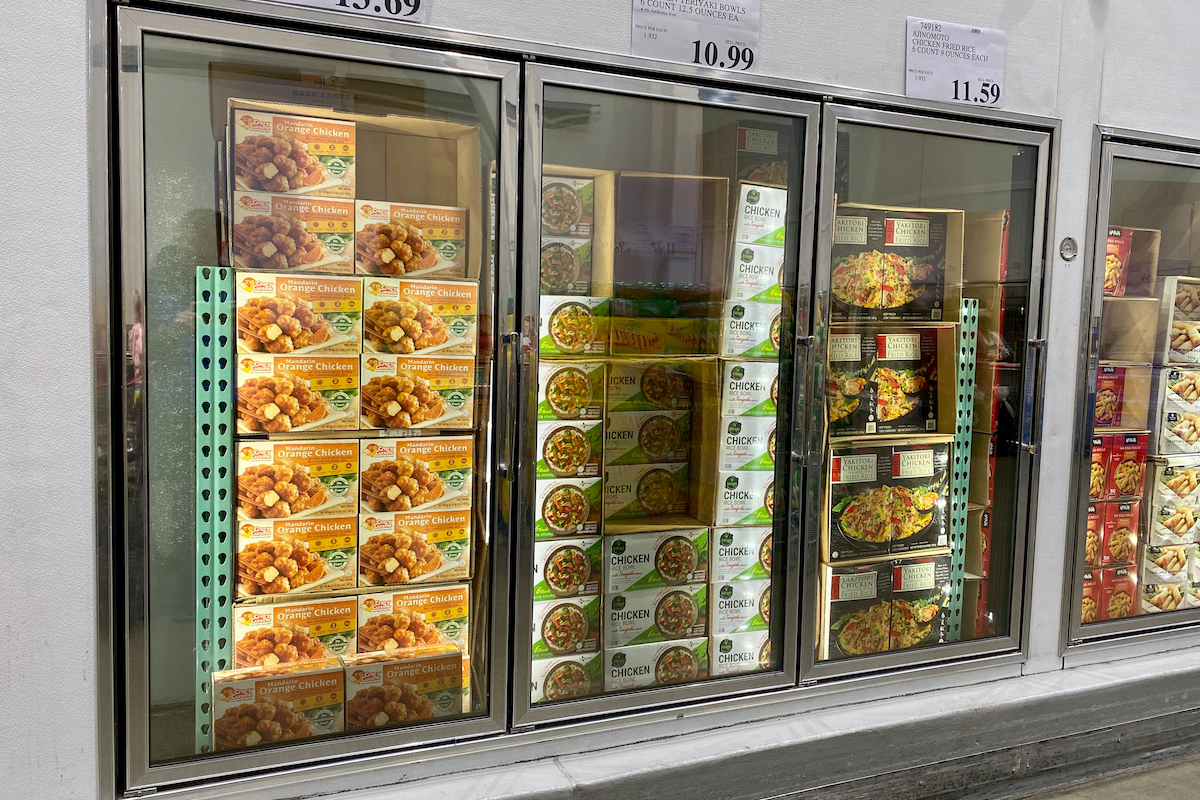 Costco Chief Financial Officer Richard Galanti revealed in an earnings call last year that shoppers had cleared shelves of disinfecting products, as well as "frozen protein" products—aka frozen meat and meals—during the coronavirus pandemic.
New data shows that trend isn't slowing down—and it won't for a while, either. Frozen seafood, poultry, and appetizers all saw growth above 28% last year. Spending on frozen food is expected to continue to rise up to 5% each year for the next four years, according to Grocery Dive.
For more on what to get in this section of the store, here are The Best Frozen Foods at Costco in 2021.
More content from
Groceries