Over 60? Reverse Aging With These Health Habits
Turn back time with these easy tweaks.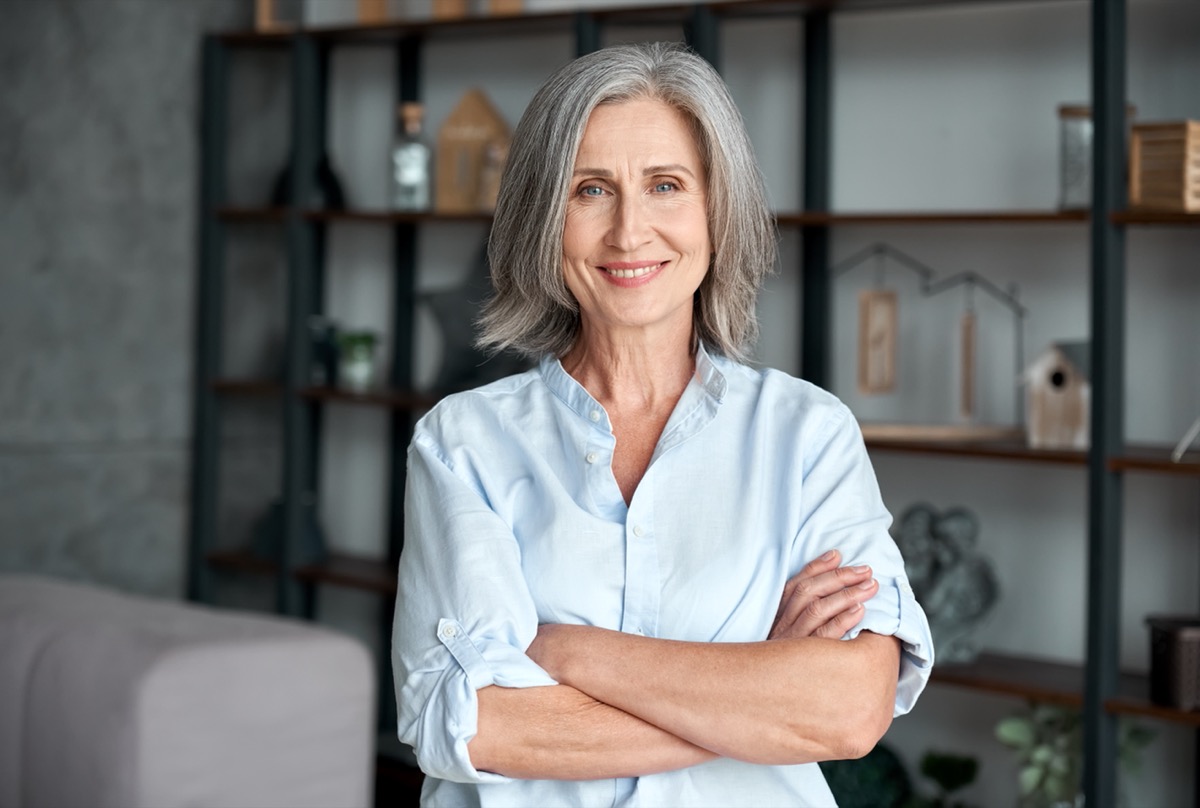 No matter how much we fight it, we can't stop aging from happening. But we can help prevent premature signs of looking older by adopting healthy habits into our daily routines. How we take care of ourselves plays a major role in the aging process so read the five tips below to find out how to reverse the signs of aging after 60-years-old with a few lifestyle changes. Read on—and to ensure your health and the health of others, don't miss these Sure Signs You've Already Had COVID.
It's hard to undo years of sun damage, but vitamin A is the one thing that actually works Jane Mann, esthetician/health and beauty expert says. "For women in their 60s – they are dealing with almost five decades of external damage as well as internal damage. The one miracle fix is vitamin A. Vitamin A protects your skin against sun damage, skin cancer, as well as wrinkles. There are so many types of vitamin A on the market today. One of my favorites is Environ. Environ has patented a vitamin A delivery approach that does not irritate the skin."
2
Exercise the Right Amount
Moderation is key with anything, including working out. Jess Rose McDowell, certified fitness trainer and founder of KINETIC SWEAT® explains how often we should hit the gym. "It is recommended that you complete at least five days a week of cardio for 30 to 60 minutes, roughly 150 to 250 minutes a week. It is recommended that you complete at least two to three days a week of strength training for 30 to 45 minutes, roughly 150 minutes. Exercise prevents long-term injury or health conditions that would automatically age you from having to go through the process of healing, building back strength, and physical therapy. Your mental and physical health improves with regular exercise and activity via serotonin being released to the brain. As we age we lose muscle mass. Implementing strength training into your regular routine will protect you from broken bones, ligament tears, and joint problems. Implementing cardio into your regular routine maintains your cardiovascular output, cholesterol levels, and blood pressure." 
3
Engage with the Community
Staying connected to others is essential to looking and feeling great, says Dr. Rachel Dew, co-founder and CEO of ModiHealth.
"Social interactions can keep us intellectually and cognitively stimulated. Whether it's through volunteering or a hobby, the sense of structure in our lives is very healthy and brings joy. Interacting with family, friends and loved ones can prevent the brain from becoming inactive and strengthens our communication skills. Maintaining a social life can help with eating healthier and staying active, which benefits our wellness overall. A sense of community is so important for our well-being whether it's through a simple phone call, social media, email, or a coffee date, keeping in touch keeps us mentally connected." 
4
Use Sunscreen Rather Than Relying on Makeup with SPF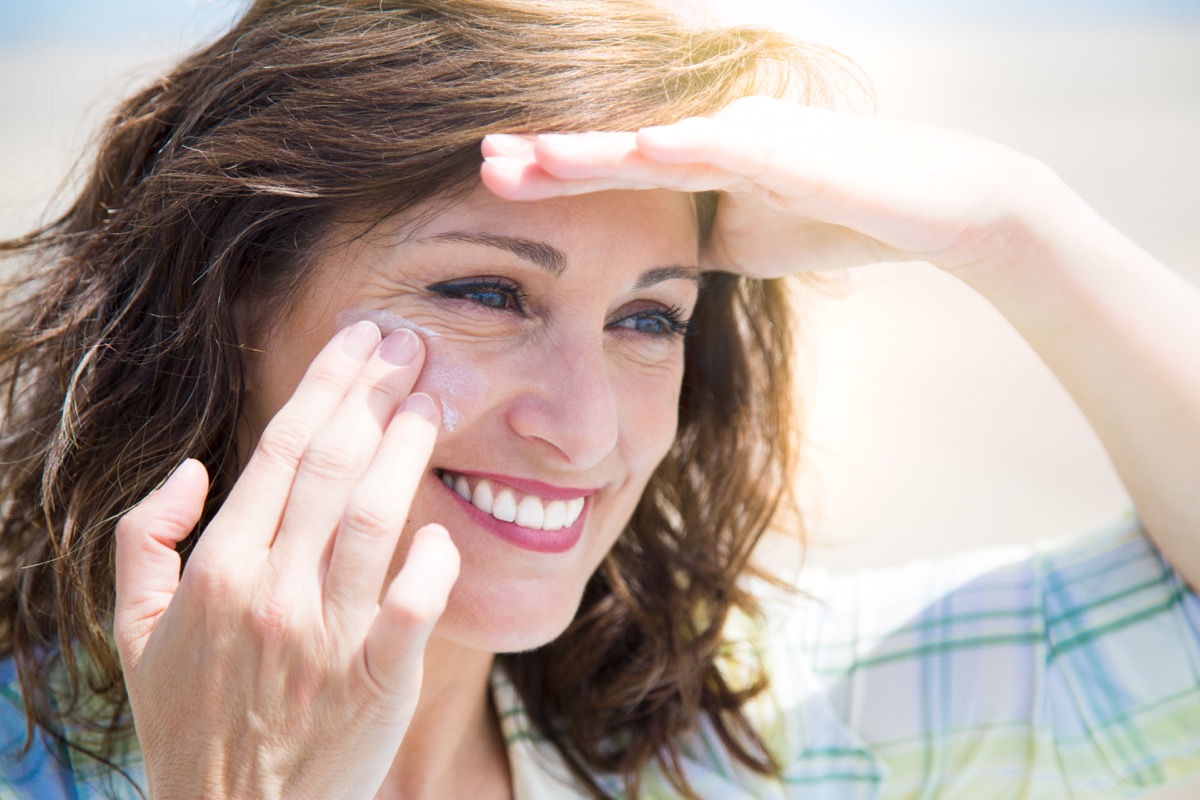 Many foundations and tinted moisturizers contain SPF, but it doesn't protect your skin like you might think. "Most makeup protects against UVB rays but doesn't block UVA rays, which cause fine lines, brown spots, enlarged pores, and crepey-ness," says Dee Anna Glaser, MD, a board-certified dermatologist, a professor, and the interim chair of the dermatology department at St. Louis University School of Medicine in Missouri told EveryDay Health. 
So use sunscreen to ensure protection from harmful rays.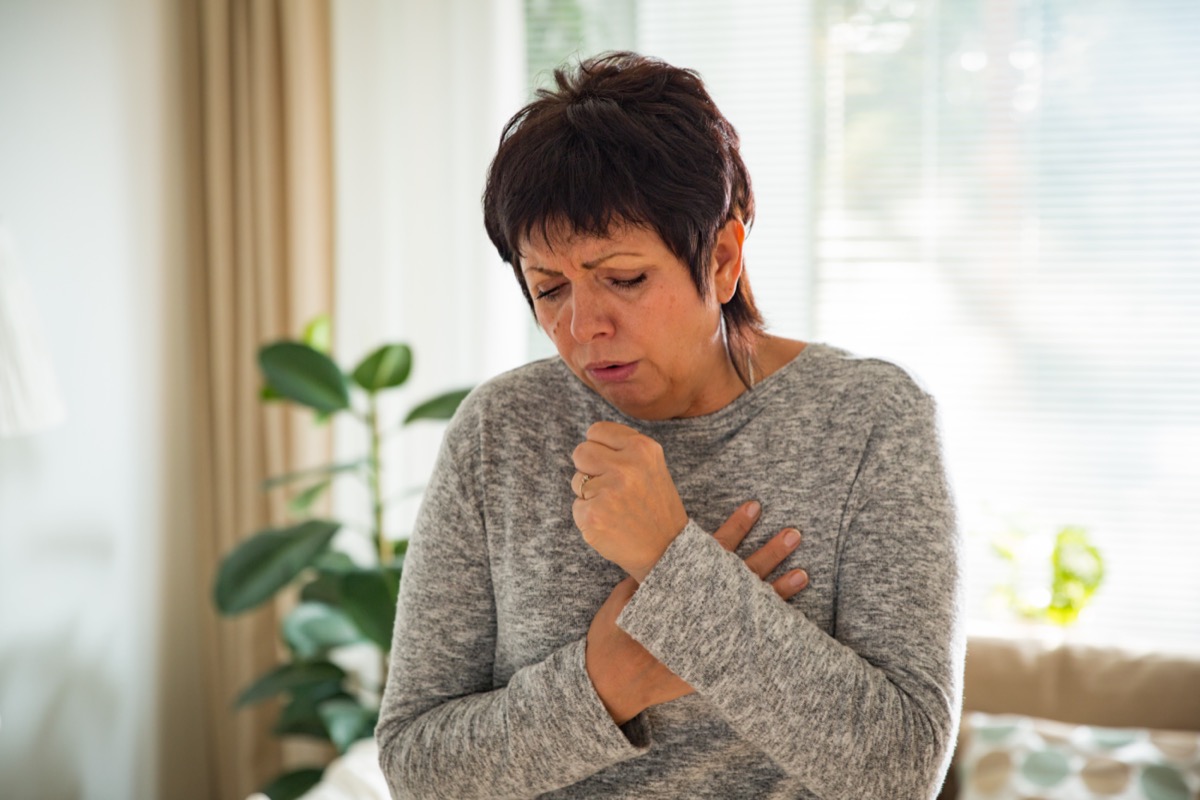 We all know smoking isn't good for you, but it also causes the appearance of aging to speed up. According to J. Taylor Hayes, M.D. of the Mayo Clinic, "These changes include crow's-feet, pronounced lines between the eyebrows, uneven skin complexion, a grayish tone on lighter skin, deep creases and puffiness below the eyes, wrinkles around the mouth, and thinner lips."6254a4d1642c605c54bf1cab17d50f1e
He added, "The more cigarettes you smoke and the longer you smoke, the more likely you are to develop wrinkles and other age-associated changes to your face. The other primary factor you can control that causes skin damage is sun exposure. The combination of unprotected sun exposure and smoking can cause even more significant wrinkling." And to protect your life and the lives of others, don't visit any of these 35 Places You're Most Likely to Catch COVID.
Heather Newgen
Heather Newgen has two decades of experience reporting and writing about health, fitness, entertainment and travel. Heather currently freelances for several publications.
Read more about Heather