Dr. Fauci Just Said You Have to Do This to Stay Safe Now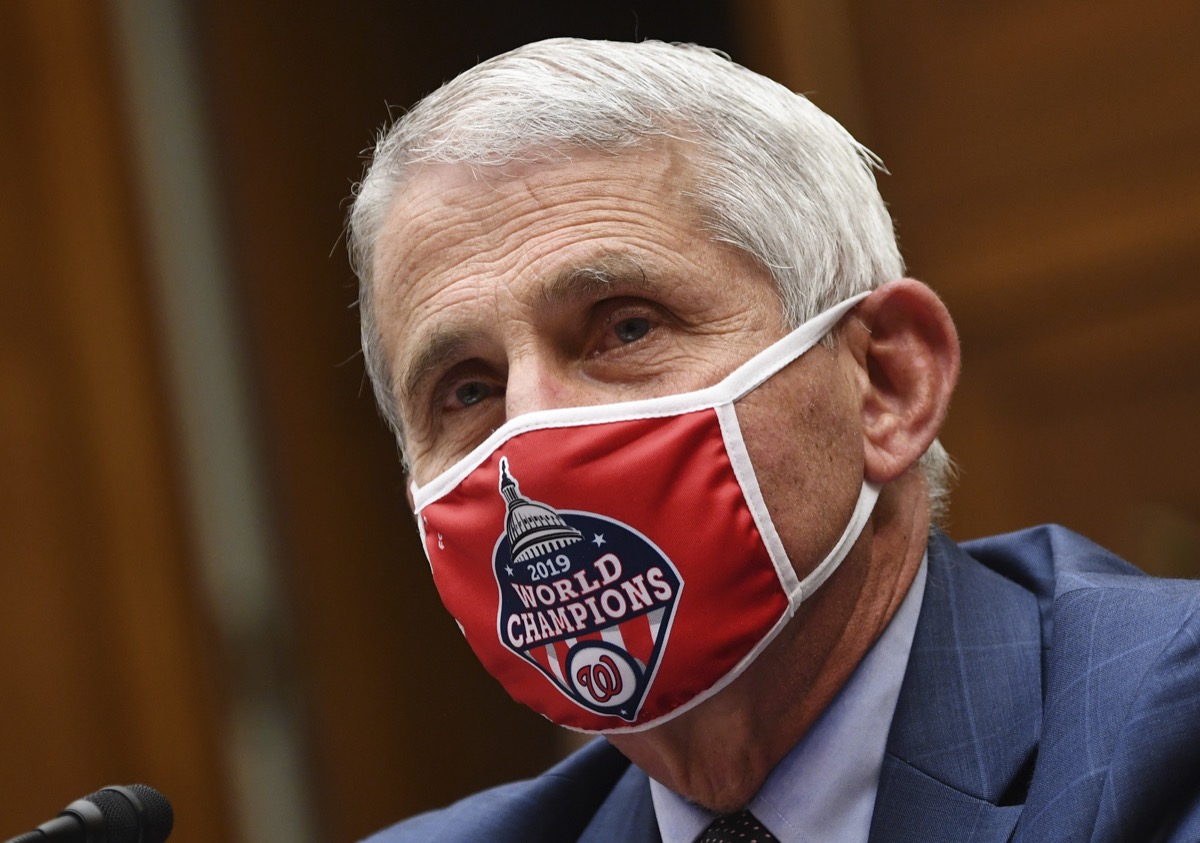 COVID cases are rising again nationwide, driven by the highly contagious BA.2 subvariant. In eight states, cases are up more than 50% over two weeks ago. According to the New York Times COVID tracker, new nationwide cases are a four-week high. But how can you best protect yourself, and how do you determine what's safe to do in public? Dr. Anthony Fauci, the nation's leading infectious disease expert, tackled those questions on ABC's This Week Sunday. Read on to find out more—and to ensure your health and the health of others, don't miss these Sure Signs You've Already Had COVID.
"Concern" Over Rise in Cases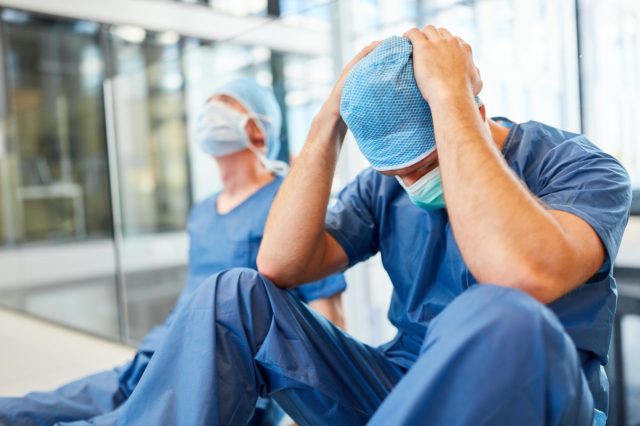 "Obviously, there is concern that we are seeing an uptick in cases," said Fauci. "This is not unexpected, that you're going to see an uptick when you pull back on the mitigation methods." Over the past several weeks, states and localities have largely dropped restrictions like face-mask mandates, at the same time BA.2 surged in Europe. (Philadelphia just became the first major city to reinstate mandatory face masking in public.)
When Is a Mask Necessary Now?
The CDC's official guidelines are you should wear a mask in areas where COVID spread is high. The agency maintains a color-coded map on its website—green denotes low spread, yellow is medium, and red is high. In the green zone, facial masks aren't recommended (although anyone can wear one if they choose). In yellow areas, you should talk with your doctor about whether you should mask or take other precautions. 
"If you look at the CDC calculation with their new metrics, it's clear that most of the country, even though we're seeing an uptick, is still in that green zone, which means that masking is not recommended in the sense of not required in indoor settings," said Fauci. 6254a4d1642c605c54bf1cab17d50f1e
As of Tuesday morning, about 95% of the country was still in the green zone, with about 4 percent in the yellow zone.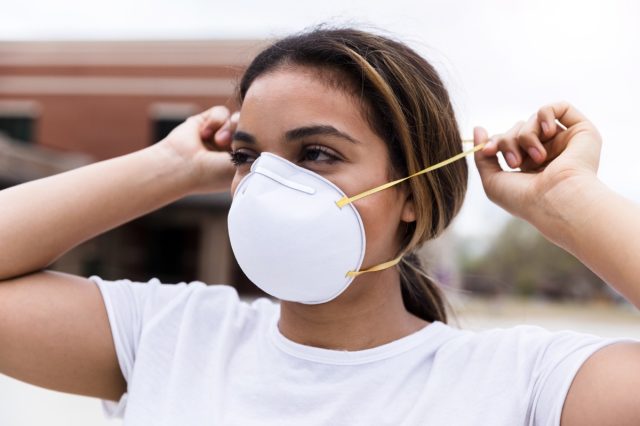 But it's unclear what course BA.2 will take in the U.S. before it burns out. Most experts, including Fauci, aren't predicting it will cause more severe illness or strain hospital systems. But they say it's important to resume safety precautions if numbers in your area rise. 
"What we're hoping happens, and I believe it will, is that you won't see a concomitant comparable increase in severity, in the sense of people requiring hospitalizations and deaths," said Fauci. "But the idea that we're going to see an uptick, I think people need to appreciate that that's the case and follow the CDC guidelines."
He added: "Remember, when the metrics were put forth, the new metrics looking at the guidance of masking, it was said that if we do start seeing an uptick, particularly of hospitalizations, we may need to revert back to being more careful and having more utilizations of masks indoors. But right now we're watching it very, very carefully. And there is concern that it's going up. But hopefully we're not going to see increased severity."
How to Make an Individual "Calculation of Risk"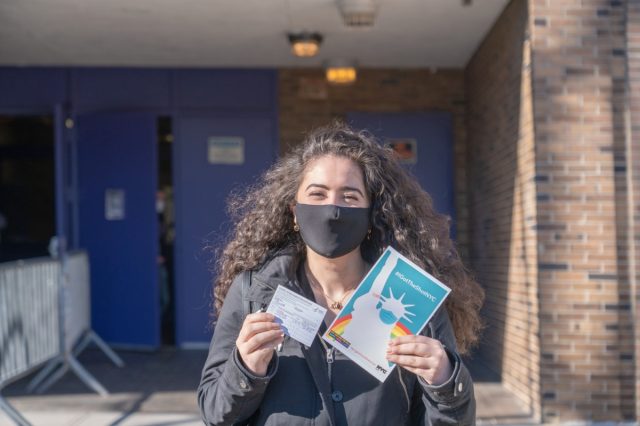 That leaves a lot of gray area. Is it safe to dine indoors, go to a concert, or a party? Fauci said that comes down to an individual risk calculation. 
"This is not going to be eradicated, and it's not going to be eliminated," said Fauci. "Each individual is going to have to make their calculation of the amount of risk that they want to take in going to indoor dinners and in going to functions, even within the realm of a green zone map of the country, where you see everything looks green but it's starting to tick up."
"So you're going to make a question and an answer for yourself—what is my age? What is my status? Do I have people at home who are vulnerable that if I bring the virus home there may be a problem?"
"We're at the point that … we're going to have to live with some degree of virus in the community," he said.
The Best Way to Protect Yourself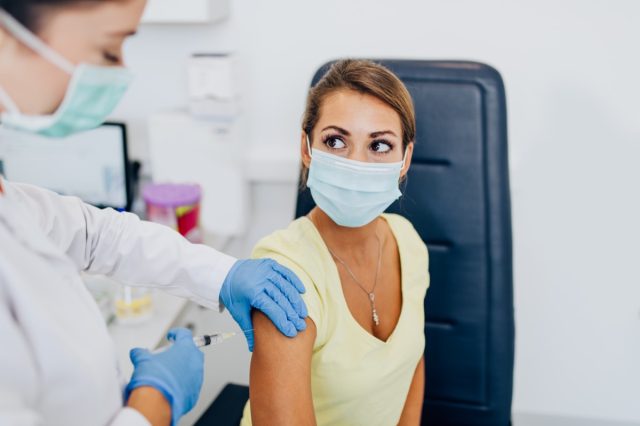 Fauci said the best way to mitigate the risk "is to get vaccinated if you're not, to get boosted if you're eligible to be boosted." The CDC recently advised that people age 50 and older, and those who are immunosuppressed or have certain underlying medical conditions, get a fourth dose of vaccine. 
How to Stay Safe Out There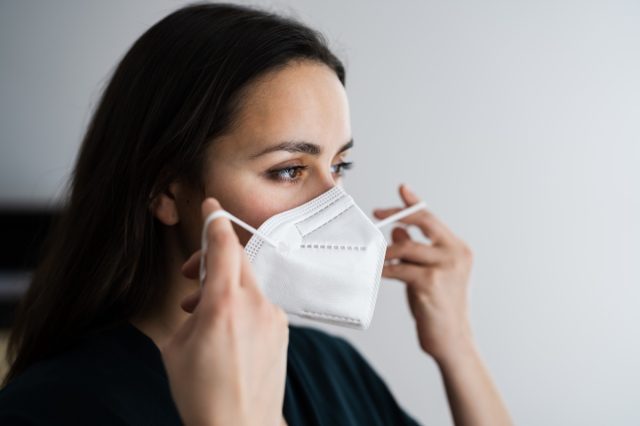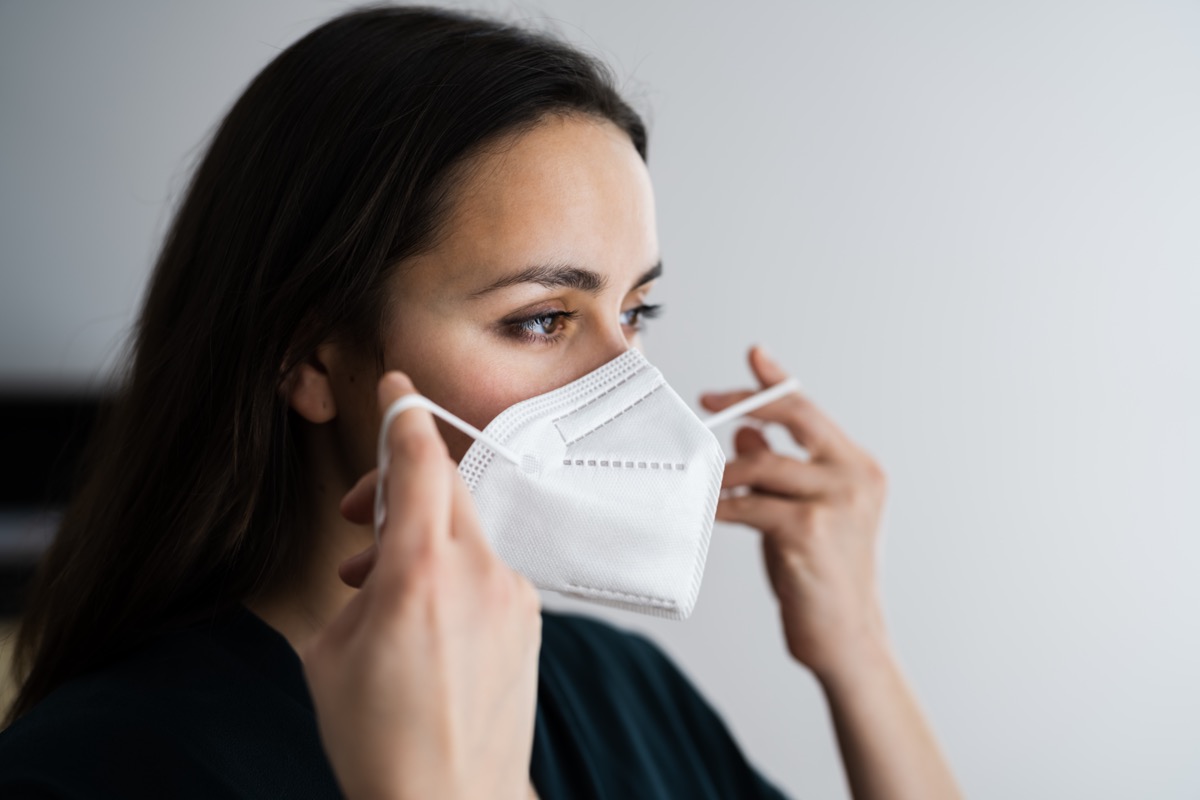 Follow the fundamentals and help end this pandemic, no matter where you live—get vaccinated ASAP; if you live in an area with low vaccination rates, wear an N95 face mask, don't travel, social distance, avoid large crowds, don't go indoors with people you're not sheltering with (especially in bars), practice good hand hygiene, and to protect your life and the lives of others, don't visit any of these 35 Places You're Most Likely to Catch COVID.