If You Live Here, You're at Risk of COVID, Say Experts
The Delta variant will become dominant, especially in areas with fewer vaccinations.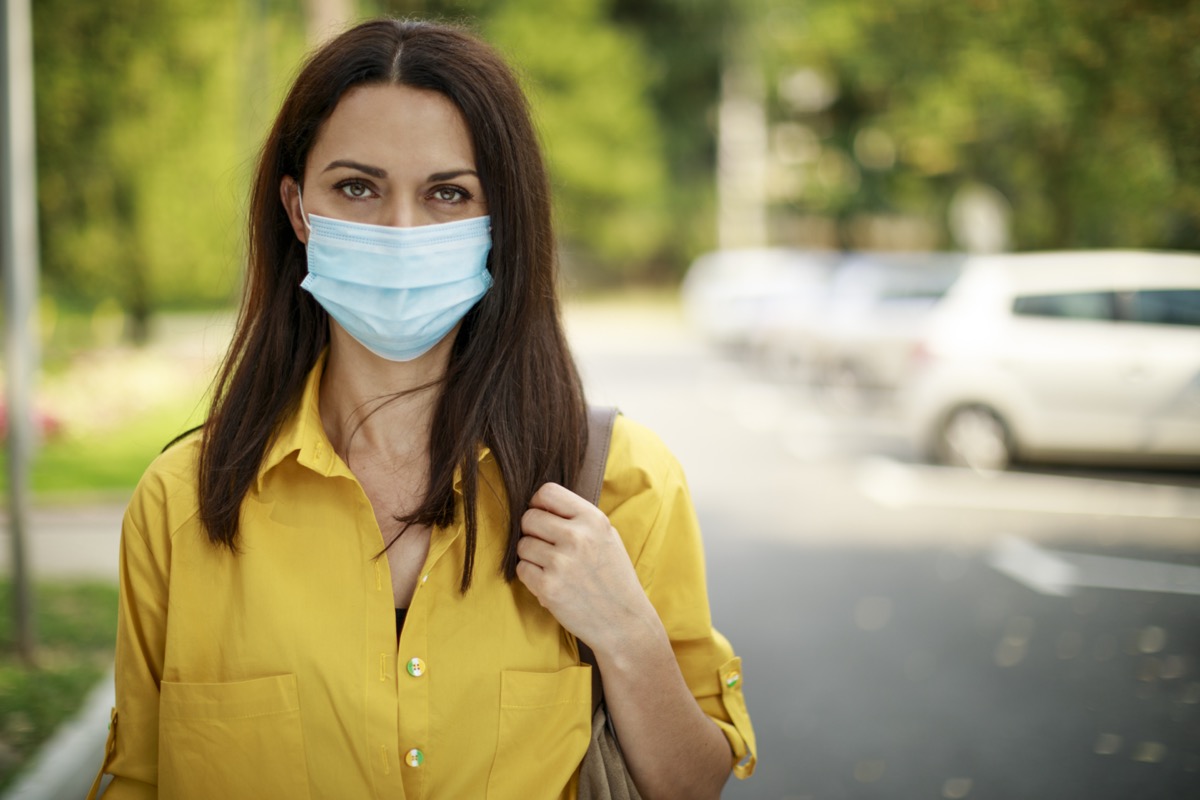 If you live in a state with low vaccination rates, COVID-19 is a big danger. In fact, states with low vaccination rates are "time bombs waiting to happen," says Michael Osterholm, an epidemiologist, Regents Professor, and Director of the Center for Infectious Disease Research and Policy at the University of Minnesota. Why? A new and "more transmissible" variant—dubbed Delta—will soon become the most dominant form of the virus in America, which is why cases are rising in some counties. Read on to see which states have the lowest vaccination rates—counting down to the #1 least vaccinated, and therefore potentially the most at risk—and to ensure your health and the health of others, don't miss these Sure Signs You Have "Long" COVID and May Not Even Know It.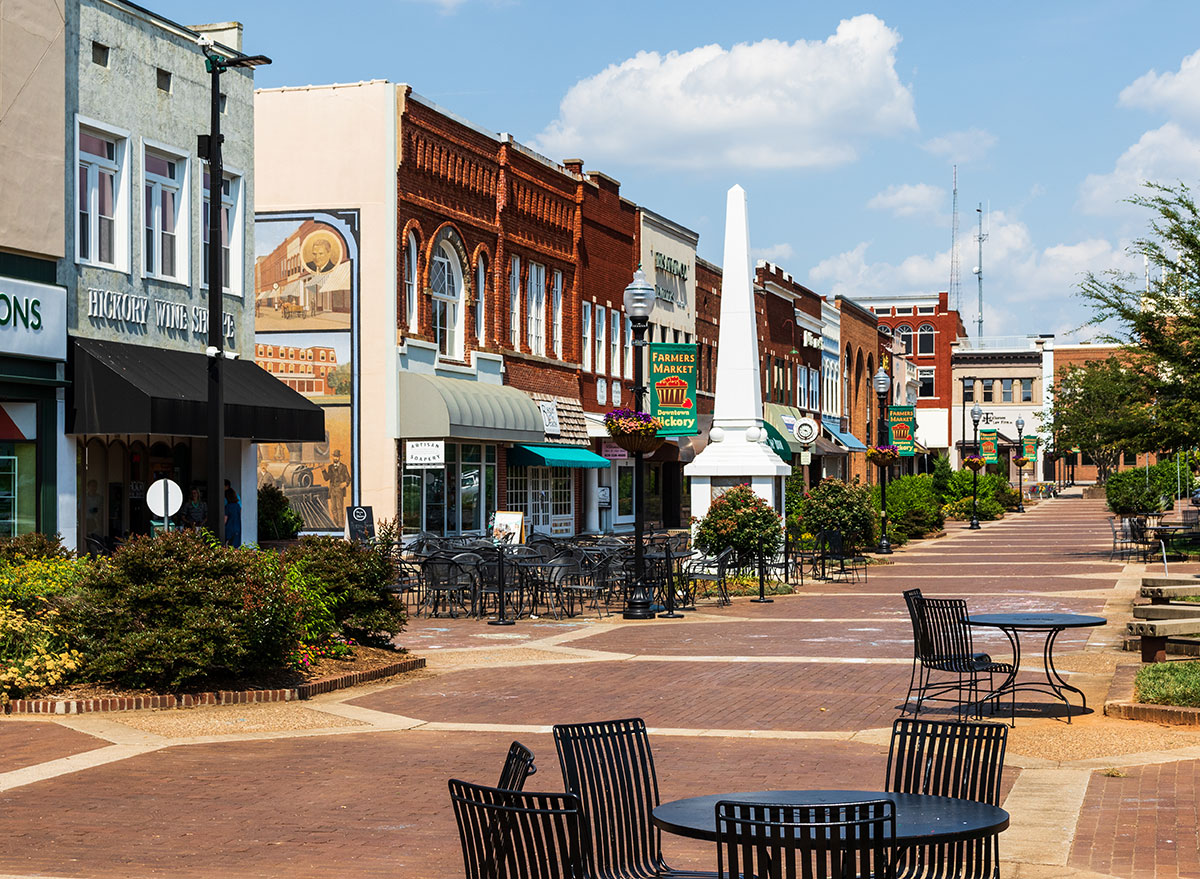 Only 48% are Fully Vaccinated
"Less than half of North Carolinians eligible for a COVID-19 shot are fully vaccinated, even though there are more than 2.1 million doses waiting on shelves for residents to take," reports ABC 12. And enticements don't appear to be working. "In the two weeks since the state announced four $1 million prizes would be given out to vaccinated adults, less than 118,000 residents, about 1% of the state population, came in for a first dose."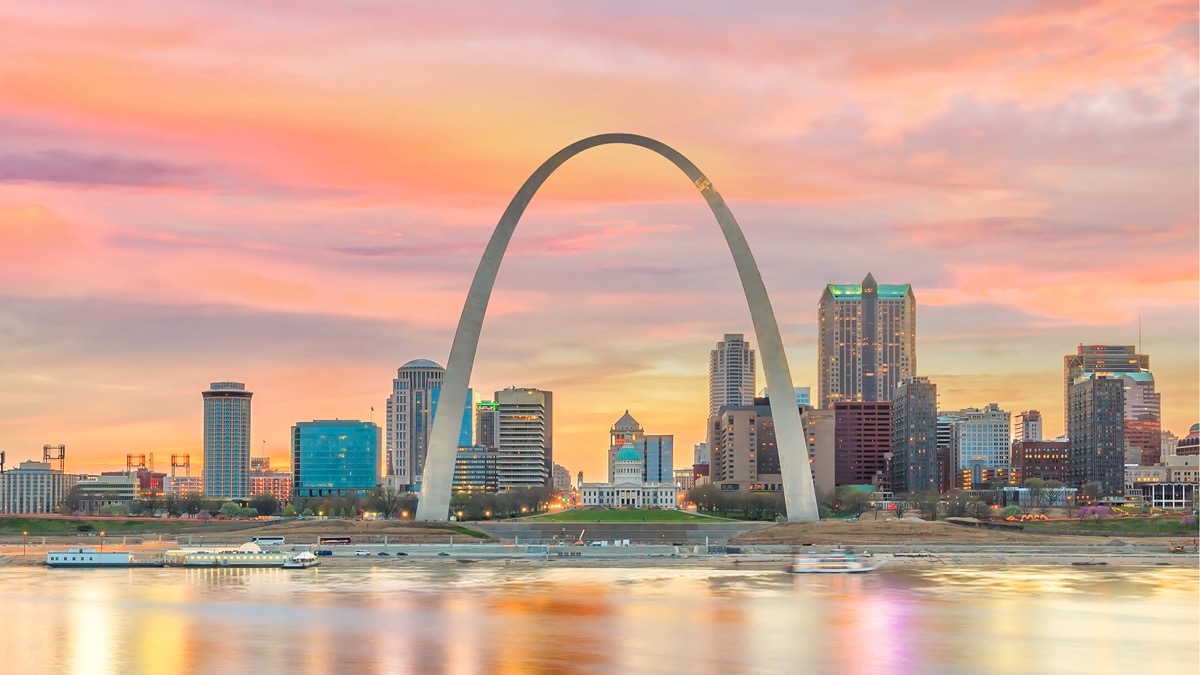 Only 48% are Fully Vaccinated
"Missouri is seeing a concerning uptick in hospitalizations due to Covid-19's Delta variant, which originated in India. In Springfield alone, there has been a 225% increase in hospital admissions since June 1, according to the Springfield-Greene County Health Department
The Delta variant — which has been found to be more transmissible than others — now accounts for about 29% of cases in Missouri, more than any other state, according to data from the US Centers for Disease Control and Prevention," reports CNN. "And vaccination rates in Missouri remain below average, CDC data shows."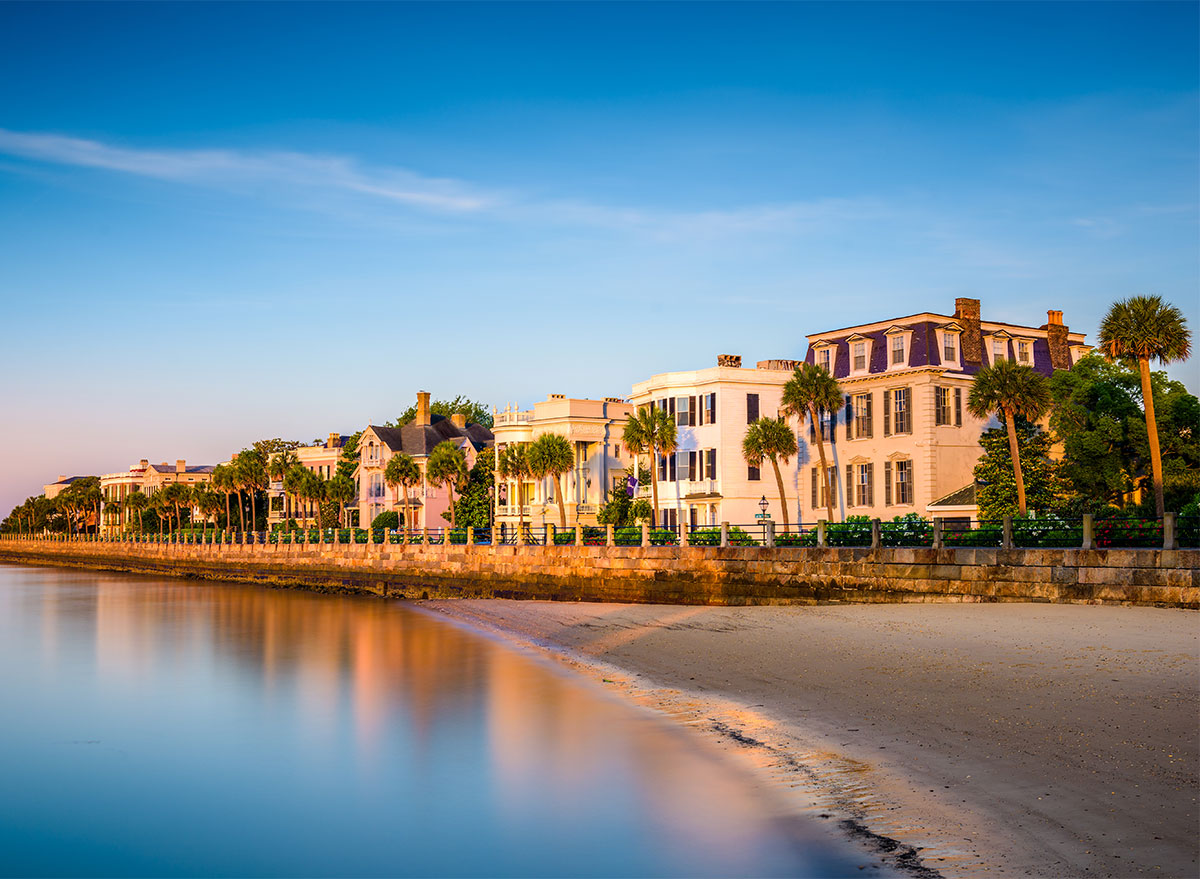 Only 47% are Fully Vaccinated
"In South Carolina, only 17,000 South Carolinians age 20-24 have received at least one shot, which is by far the lowest vaccination number for any eligible age group in the state. We need to change that," said Dr. Brannon Traxler, Public Health Director. "The Delta variant especially can be dangerous even for this age group. In addition, unvaccinated young adults could carry the variant and pass it to their parents, grandparents, and other vulnerable people in our communities."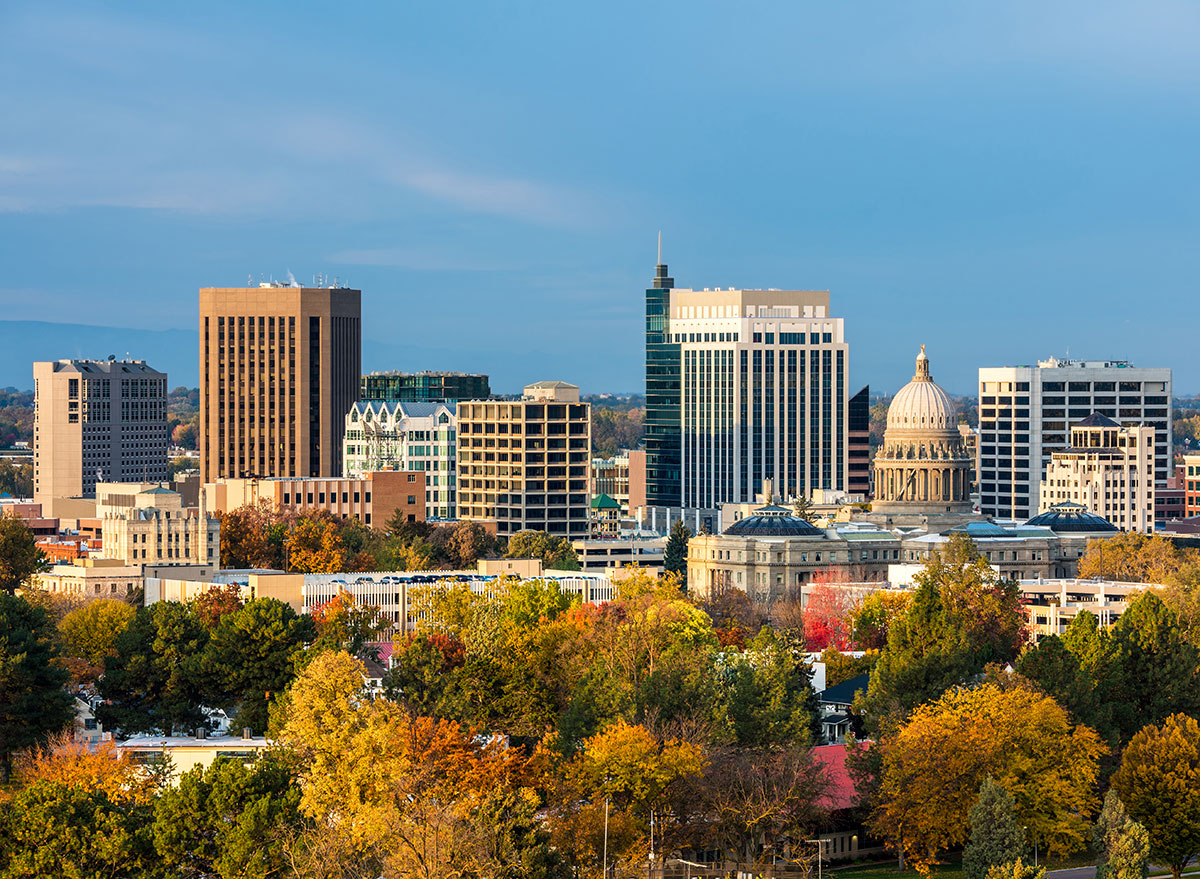 Only 47% are Fully Vaccinated
"Many Idaho residents are still reluctant to get vaccinated and have their children vaccinated and it's difficult for some rural residents to get vaccines. Idaho Public Health Administrator Elke Shaw-Tulloch said state officials are employing a variety of tactics to increase vaccine confidence and accessibility," reports KXLY. "State officials are training pediatricians and other healthcare providers on how to administer and talk to patients about the vaccine. And grants are being offered to vaccine providers for mobile clinics and other efforts to increase access."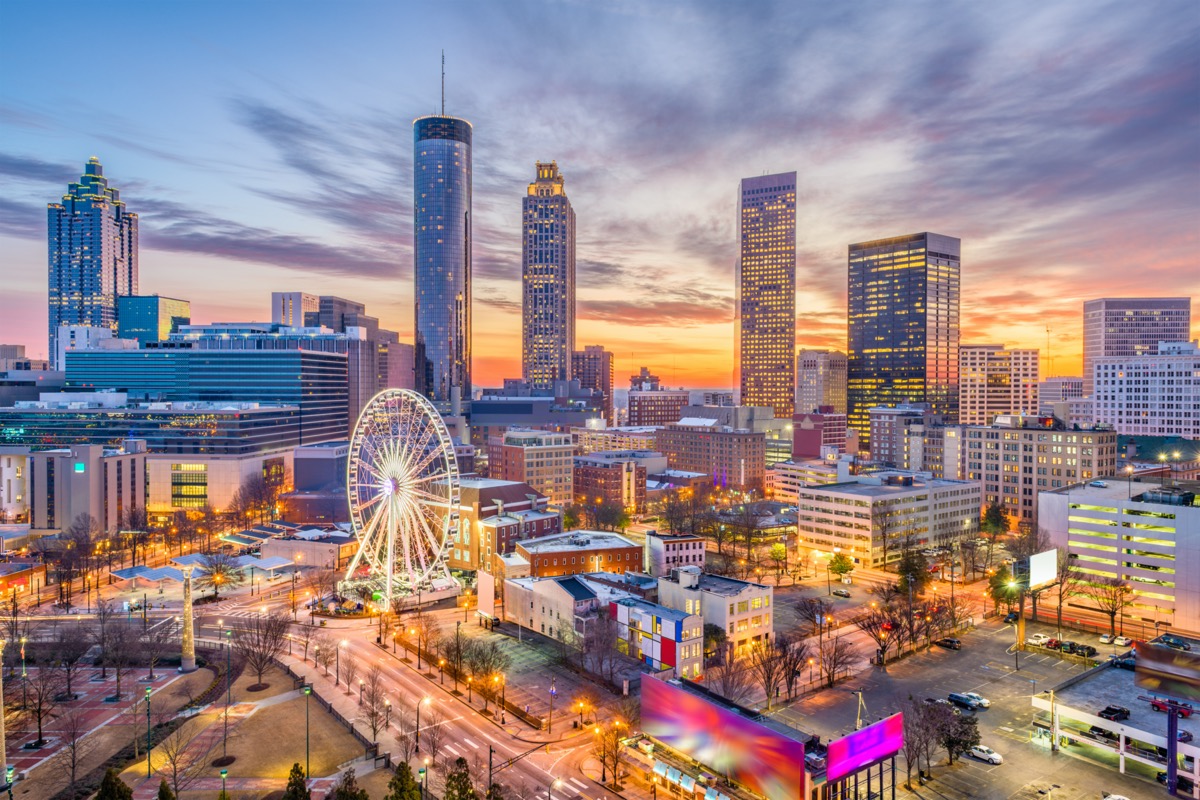 Only 45% are Fully Vaccinated
The state is trying targeted efforts to attract people to get their vaccine, going to them where they gather. "Our efforts will keep getting us closer and closer to the goal," said Kaiser Permanente of Georgia epidemiologist Dr. Felipe Lobelo, a former CDC officer. "But we are going at a much slower clip, and it's going to take time."
Only 45% are Fully Vaccinated
"After announcing the COVID-19 death of a 31-year-old Mingo County woman, West Virginia Gov. Jim Justice paused, during his briefing Thursday, 'This killer can attack the young, we've all got to get vaccinated. I say it over and over again. Don't enroll yourself everyday in the death drawing. Quit taking a chance,'" he continued, according to WBOY. "Speaking about the high level of protection COVID-19 vaccinations provide, Justice described them as 'a miracle from God.' 'You are very foolish to not get vaccinated,' he continued. 'I would run over top of somebody(to get vaccinated),' the governor concluded."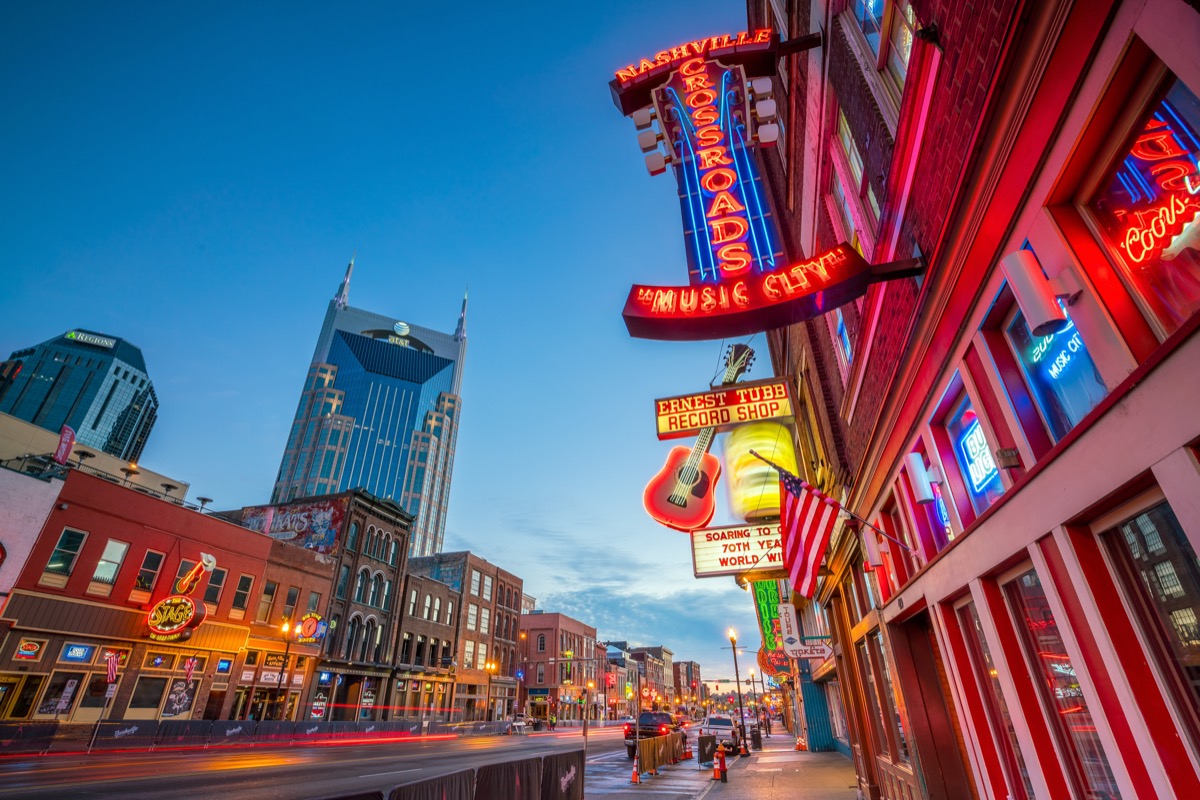 Only 44% are Fully Vaccinated
"Low vaccination rates in rural Tennessee are driving new Covid-19 cases at Vanderbilt University Medical Center in Nashville, said Dr. Todd Rice, director of the center's medical intensive care unit," according to NBC News.  "'Patients we're seeing now are transferred to us from a rural area,' he said, such as Macon, Trousdale and Smith counties in Tennessee. Vaccination rates in those counties hover around 20 percent, while nearly 45 percent of those living in Nashville's Davidson County are fully vaccinated. 'They're scared. They're sick. They don't feel well. They have Covid,' Rice said of his patients. 'When they come in, they all say, "I should have gotten vaccinated."'"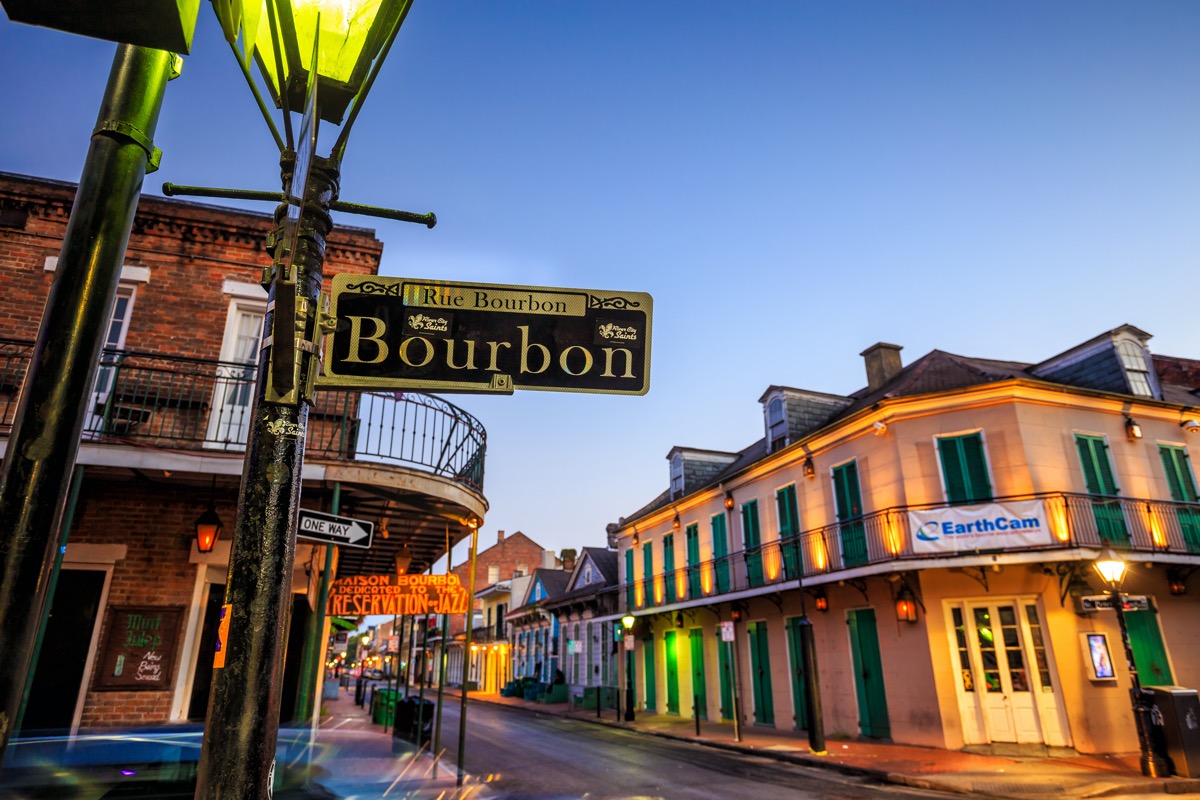 Only 44% are Fully Vaccinated
"Like many states in the South, Louisiana's vaccination rate has lagged significantly behind the national average, particularly among older adults, a trend that has troubled public health officials," reports the New York Times. "Some 22 percent of adults 65 and older still have not been vaccinated, compared with 12 percent nationally, according to a New York Times database. Just 34 percent of the state's population has been fully vaccinated, compared with 46 percent nationally."6254a4d1642c605c54bf1cab17d50f1e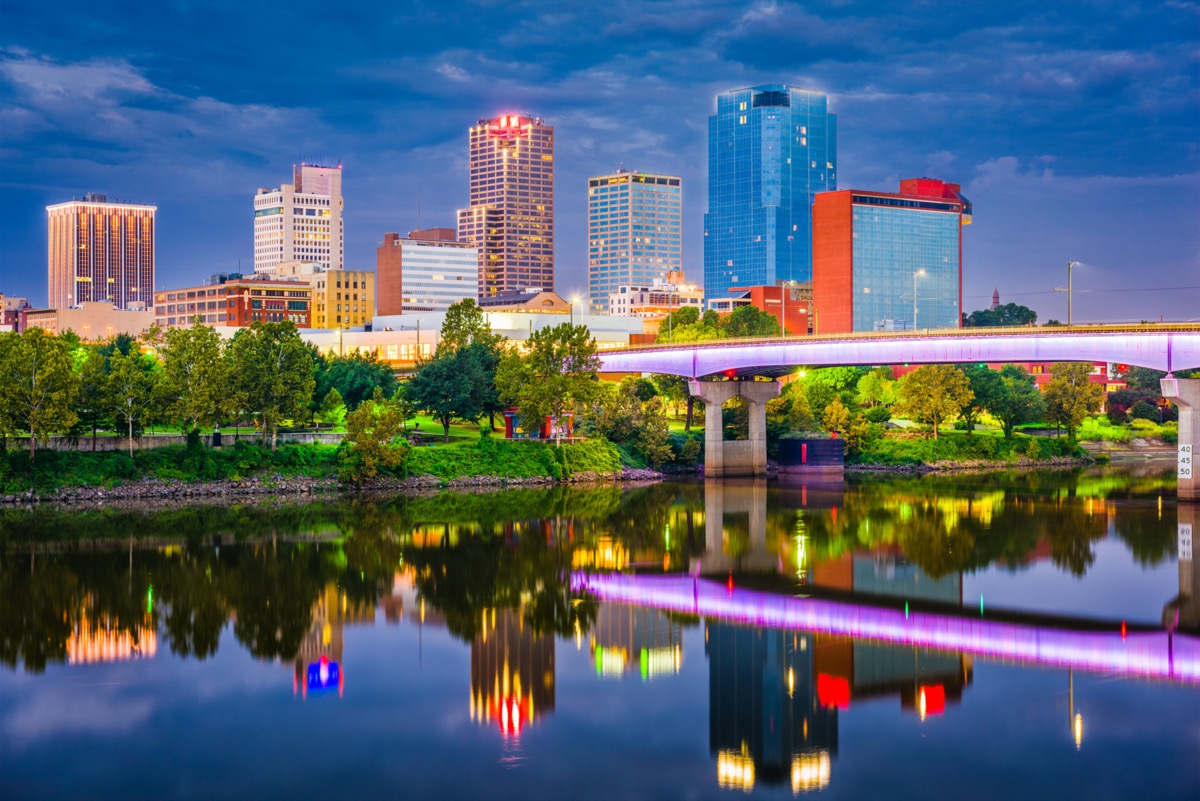 Only 43% are Fully Vaccinated
Arkansas Gov. Asa Hutchinson went on Face the Nation yesterday to plead with his constituents and all Americans to get vaccinated. "There is a vaccine hesitancy part of it," he said, "but the part that you're most concerned about are those that don't believe in the efficacy of it. They believe in the conspiracy theories….The Delta variant is a great concern to us. We see that impacting our increasing cases and hospitalizations. So you have to take the counsel of the medical experts seriously."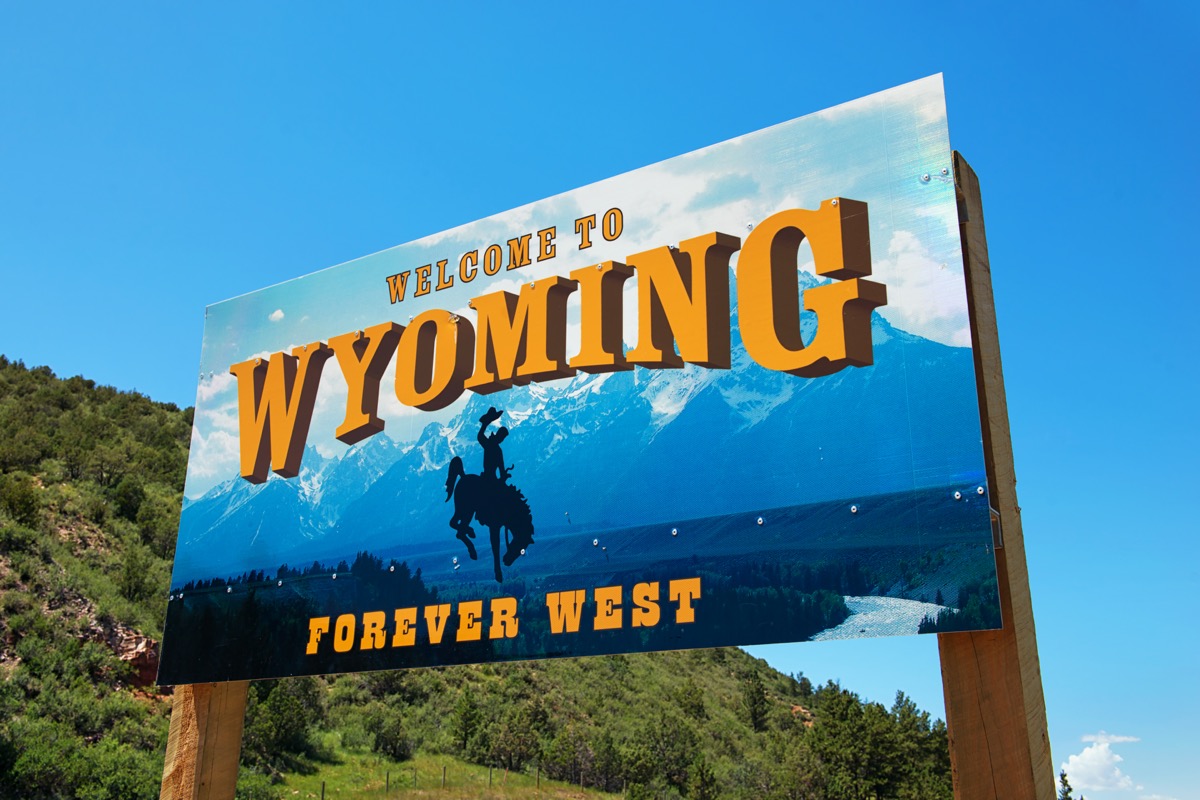 Only 43% are Fully Vaccinated
"The highly contagious delta variant of the novel coronavirus has been identified in Wyoming, according to state data," says the Star Tribune. "Categorized as a 'variant of concern' by the Centers for Disease Control and Prevention, the delta variant is thought to be more transmissible than any previous mutation. Early research suggests it may also be more resistant to COVID-19 antibodies and could cause more severe illness, according to the CDC. The variant is most concentrated in Laramie County, with 33 infections identified there as of Tuesday. A handful of variant infections were also identified in Natrona, Fremont, Sweetwater and Albany counties."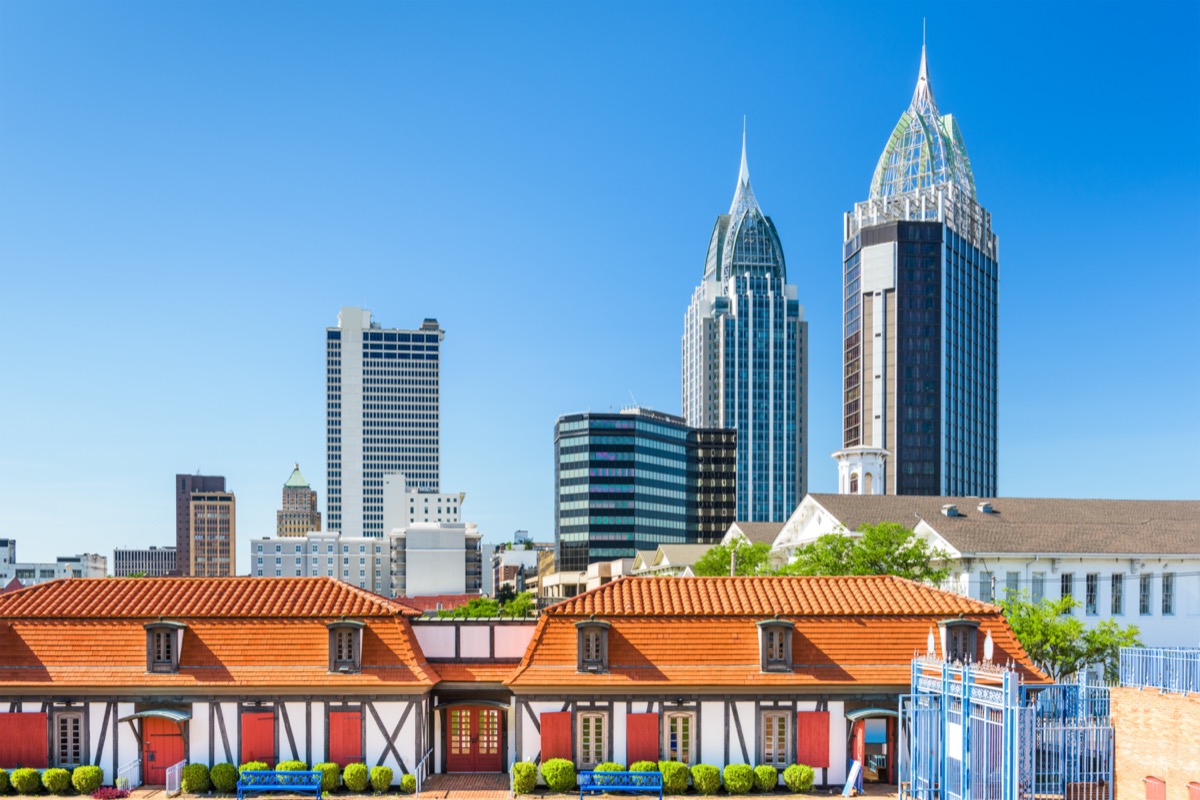 Only 41% are Fully Vaccinated
"Health experts expect the Delta variant of coronavirus to become dominant in Alabama in the next few months," says WAAY. "Right now, the original COVID-19 strain remains dominant in Alabama despite all other variants that have been identified in the state. However, health experts believe that will soon change. There are two main concerns health experts have about the Delta variant that was first found in India. First, it's the most transmissible variant yet meaning more infections. Second, it's somewhat vaccine resistant. Health experts say the vaccines still work and the best way to fight these variants is to roll up your sleeve and get the shot. 'I think if you're vaccinated, you should be happy that these vaccines are still working. If you're not vaccinated, that's another story,' Director of the Alabama Vaccine Research Clinic Dr. Paul Goepfert said," according to WAAY.
Only 38% are Fully Vaccinated
Last in the nation for vaccines, Mississippi is raising concerns. "Health leaders are concerned about the growing number of delta variant cases in the state as the Fourth of July holiday approaches," reports WAPT. "State Epidemiologist Paul Byers said there have been at least 60 more delta cases since the first one appeared in the state a few weeks ago. 'The vaccine is still effective against it, but remember that a vaccine is not 100 percent. And when you have an individual in congregate settings in very close contact and put in a place with highly infectious variants, there is a possibility of transmission," Byers said. So be careful out there, get vaccinated when it becomes available to you, and to protect your life and the lives of others, don't visit any of these 35 Places You're Most Likely to Catch COVID.
Alek Korab
Alek Korab is a Co-Founder and Managing Editor of the ETNT Health channel on Eat This, Not That!
Read more about Alek