Salma Hayek's Secrets to Staying Healthy
From diet and exercise to treatments, here is everything the 54-year-old does to look and feel her very best.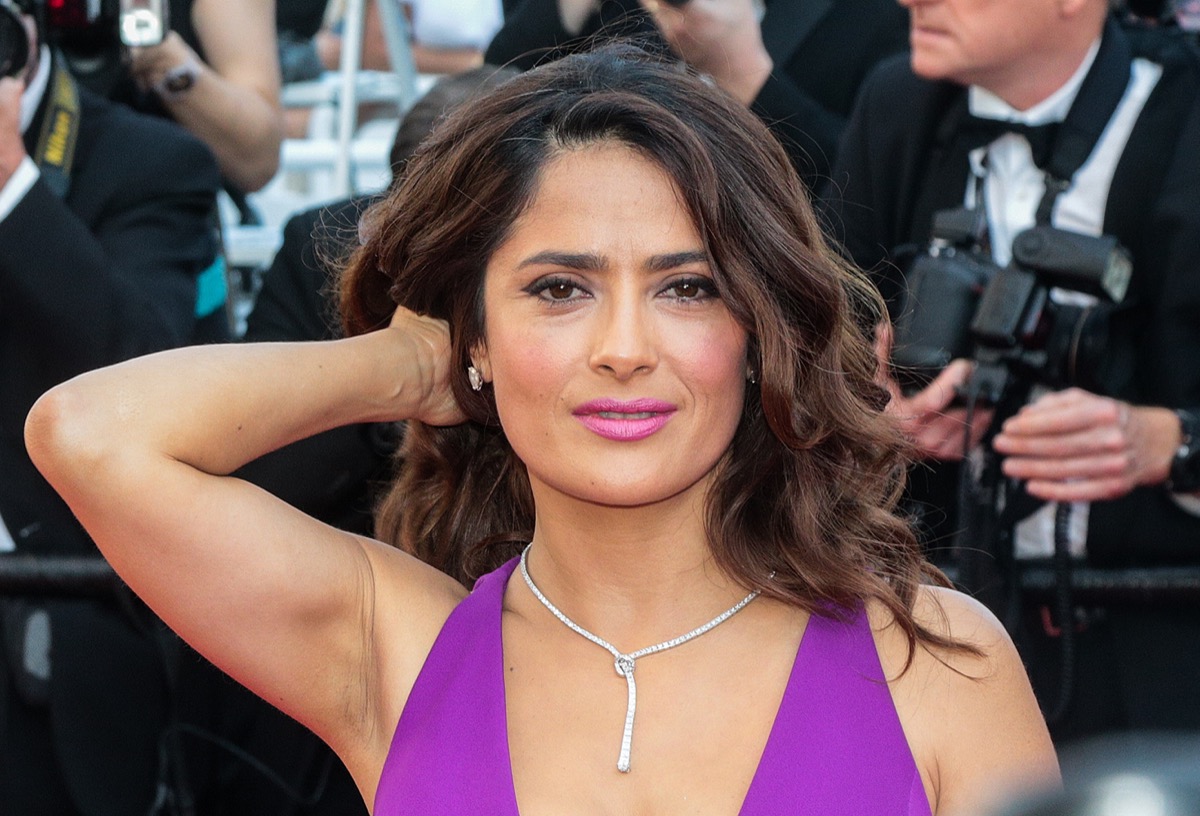 At 54 years old, Salma Hayek's skin is glowing, her locks are as shiny as ever, and she is still rocking a bikini like it's nobody's business. Recently, her Instagram account has been filled with a stream of images, showing off her gorgeous figure and makeup free face. (She's also been in the news for describing how she started to cry while filming a sex scene for her hit film Desperado; although still friends with her director and co-star, she has since taken her body image into her own hands.) So, what are her fountain of youth secrets? Here is everything the actress does to look and feel great. Read on, and to ensure your health and the health of others, don't miss these Sure Signs You've Already Had Coronavirus.
Salma Hayek is such a fan of juice cleanses, she started her own company, Cooler Cleanse. "When I feel stressed, I turn to food for comfort," she explains on the juice cleanse delivery service's website "After doing a juice cleanse, I'm motivated to eat healthier and not emotionally. Cleansing is like my meditation. It makes me stop, focus and think about what I'm putting into my body. I'm making a commitment to my health and hitting the reset button."
6254a4d1642c605c54bf1cab17d50f1e
"I don't like to diet and I'm not good at it," she admits on her Cooler Cleanse website. In a previous interview with More, she revealed she has a love-love relationship with food. "Everybody has a weakness and mine is food," she said. "If you love food and you love red wine and they put you in France, you're in a good place and you're in a bad place at the same time."
3
But, She Does Have a Major Food Rule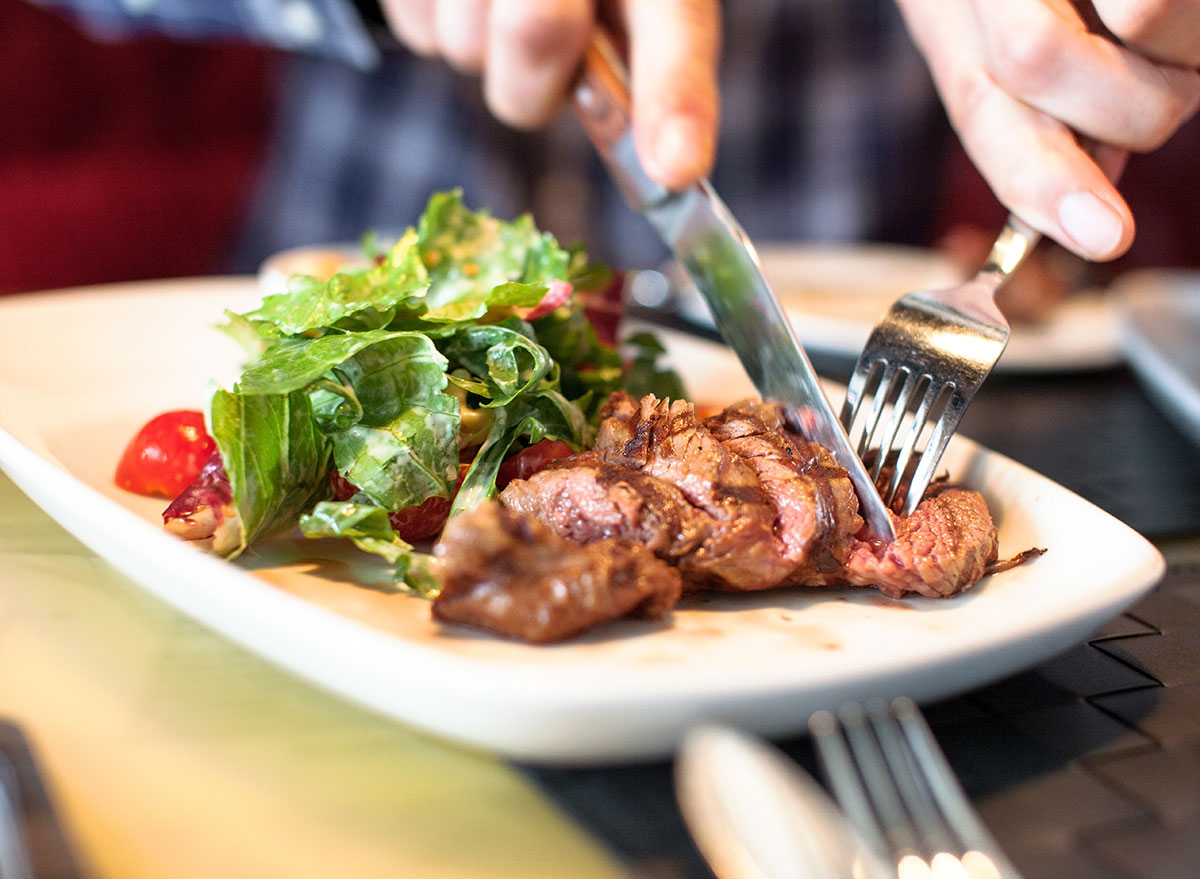 Salma revealed to the New York Times that she follows one rule when it comes to dieting. "The only thing I do is that I don't eat animals every day. I eat all kinds of meat, but I consume it sparsely," she explained. "I would never eat two meats in a day. Sometimes I go several days without eating meat, but then I'll go back." 
4
Her Diet Is Produce Rich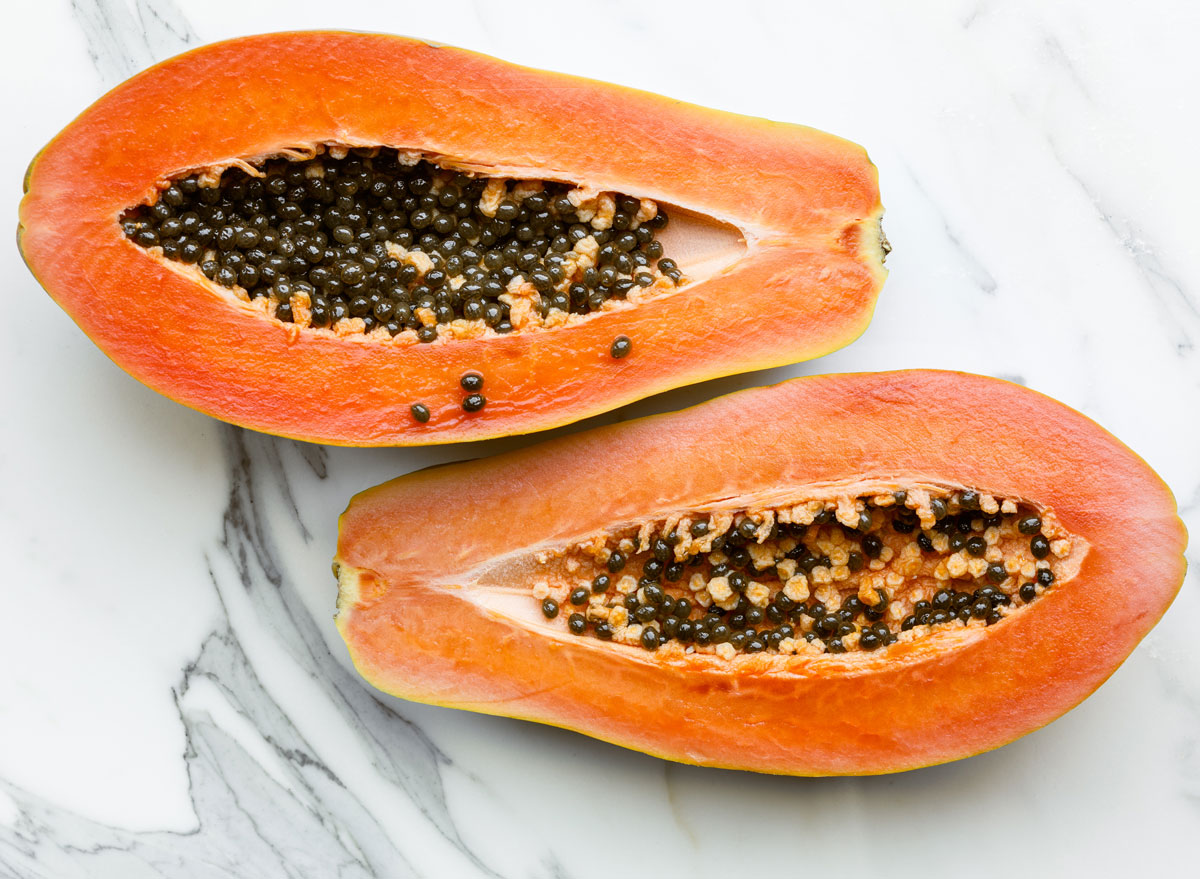 In addition to juicing, her meals are filled with fruits and veggies. One of her specialties? This unique "breakfast special"—basically a chopped up salad of papaya, blueberries, mango, strawberries, pomegranate seeds, celery, red pepper, and cucumber, atop almond and coconut butter and yogurt. "It doesn't sound like it tastes great but it's delicious," she exclaimed on Instagram. 
5
She Relies On "Natural" Hacks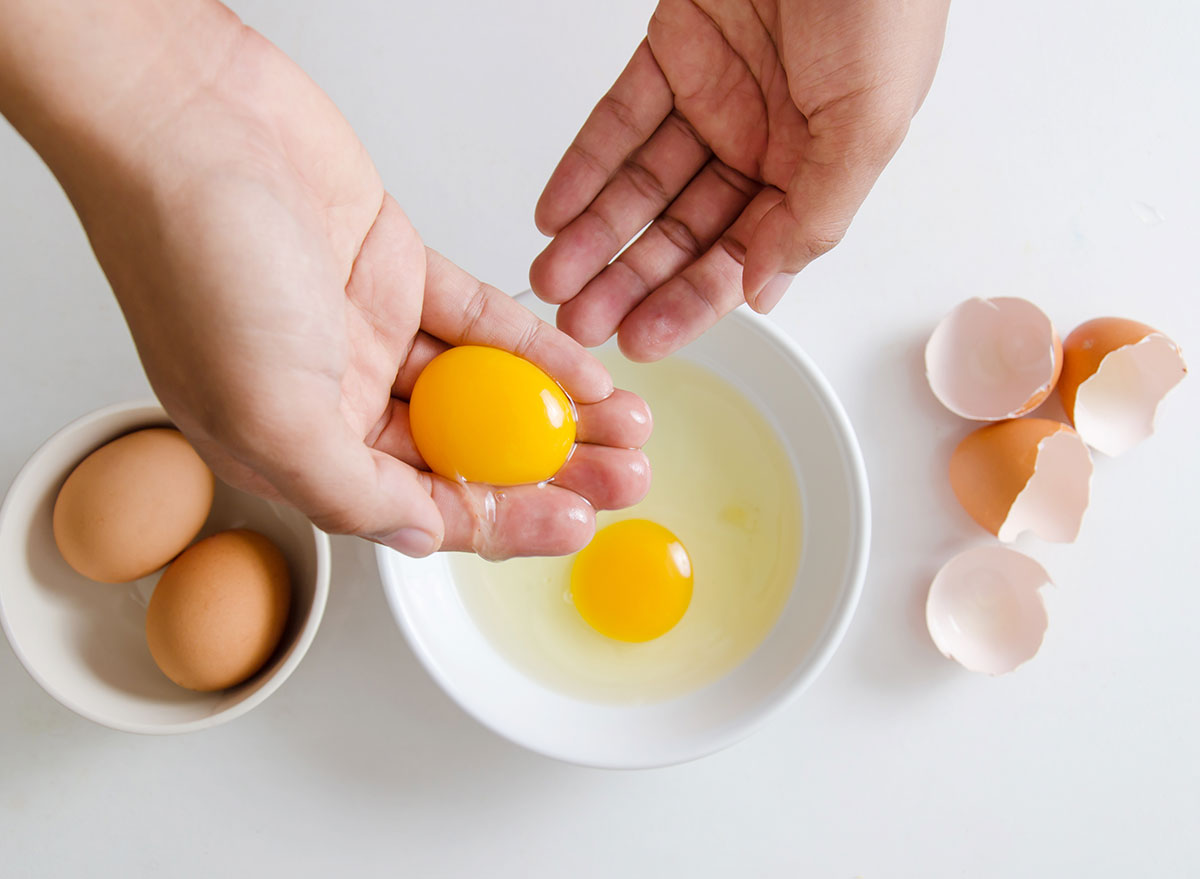 Salma makes a lot of her own beauty treatments. In an interview with Buzzfeed, she revealed that she relied on a few key ingredients to keep her hair glassy, but "they're very stinky." "Anything that's greasy is actually really good for your hair," she explained, recommending avocado, coconut oil and even egg yolks and even one popular condiment. "Mayo is really good for your hair!" claims Salma. Another go to? "Apple cider vinegar is good for you in many ways," she said. One way she makes sure to infuse it into her diet is via her juices, which she recently demonstrated on Instagram. 
6
She Doesn't Force Herself to Exercise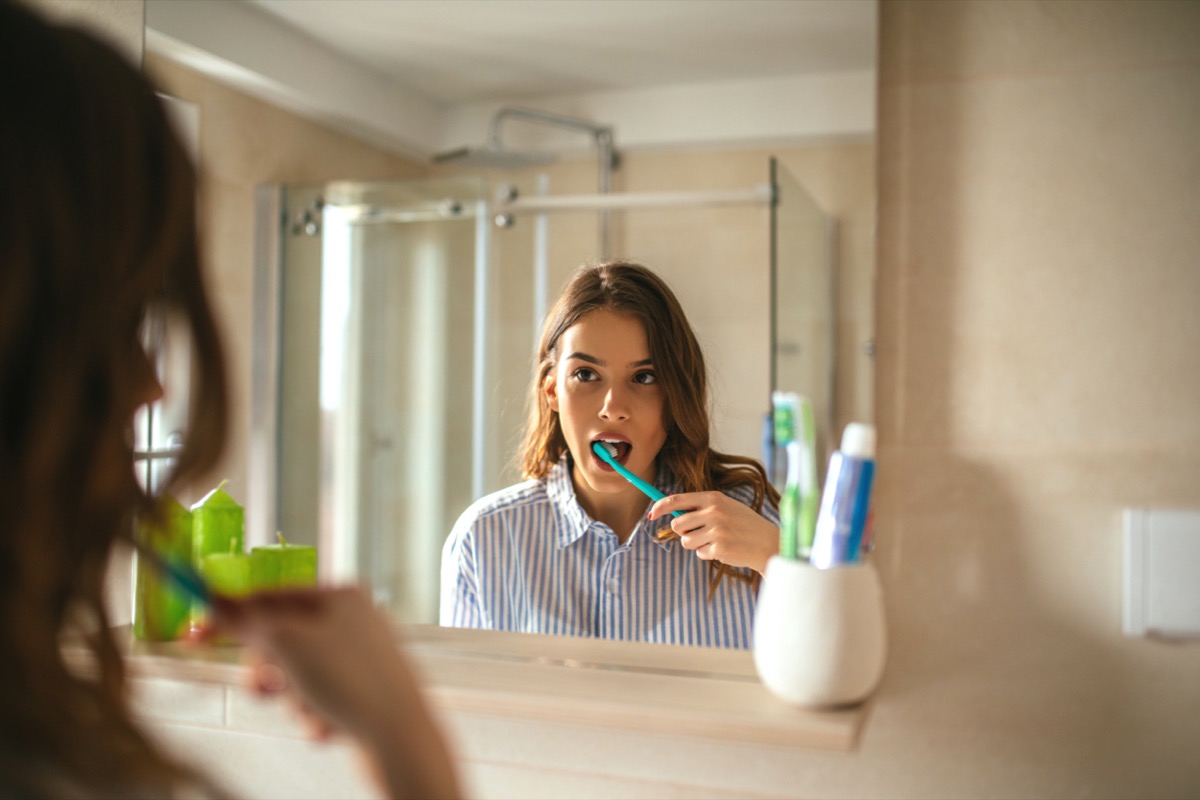 Unlike other celebrities, Salma tries not to make exercise a chore. "Some people have the discipline to exercise in the morning, and I didn't develop that," she told People. Instead, she discovered a more creative way to engage her muscles. "I work with a woman in London who taught me how to hold my body in a way where the muscles are activated all day long. So even when you brush your teeth, you're working the muscles," she continued. "It's restorative yoga. She taught me how to tone [my muscles] without clenching them. You relax them and focus on the parts that need to be used, but never with tension. If you're aware of your body, you'd be surprised by the effect it can have."
71
But She Does Keep Moving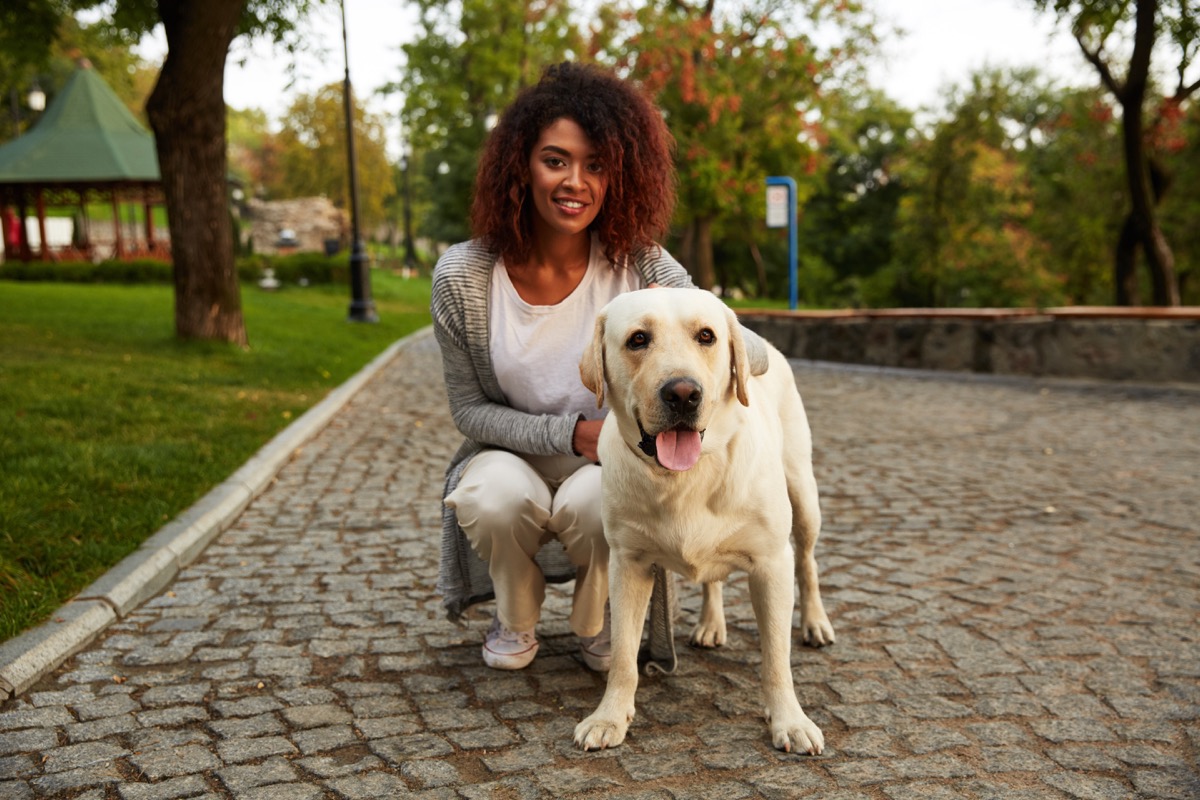 When she does workout, she infuses it with fun. "I hate working out, but I love dancing," she joked on Instagram, showing off her moves while walking on a treadmill. She also gets her steps in by walking her dog. "This is my version of exercise and these are my #dogs coaches … These are my trainers!" she shared in one Instagram post. 
RELATED: Simple Ways to Avoid a Heart Attack, According to Doctors
8
She Gets Regular Massages 
Hayek loves a good rub down—but not just on her body. "Massage oxygenates, activates the circulation, and keeps the muscles healthy and firm. I cannot tell you, even just for the lymphatic [system], what the massage does for the face," Hayek previously told Vogue. As for yourself: To get through this pandemic at your healthiest, don't miss these 35 Places You're Most Likely to Catch COVID.
Leah Groth
Leah Groth has decades of experience covering all things health, wellness and fitness related.
Read more about Leah