Signs You Have the New BA.2.12.1 COVID-19, Say Experts
Experts explain what the new COVID strains are and signs that indicate you could have one.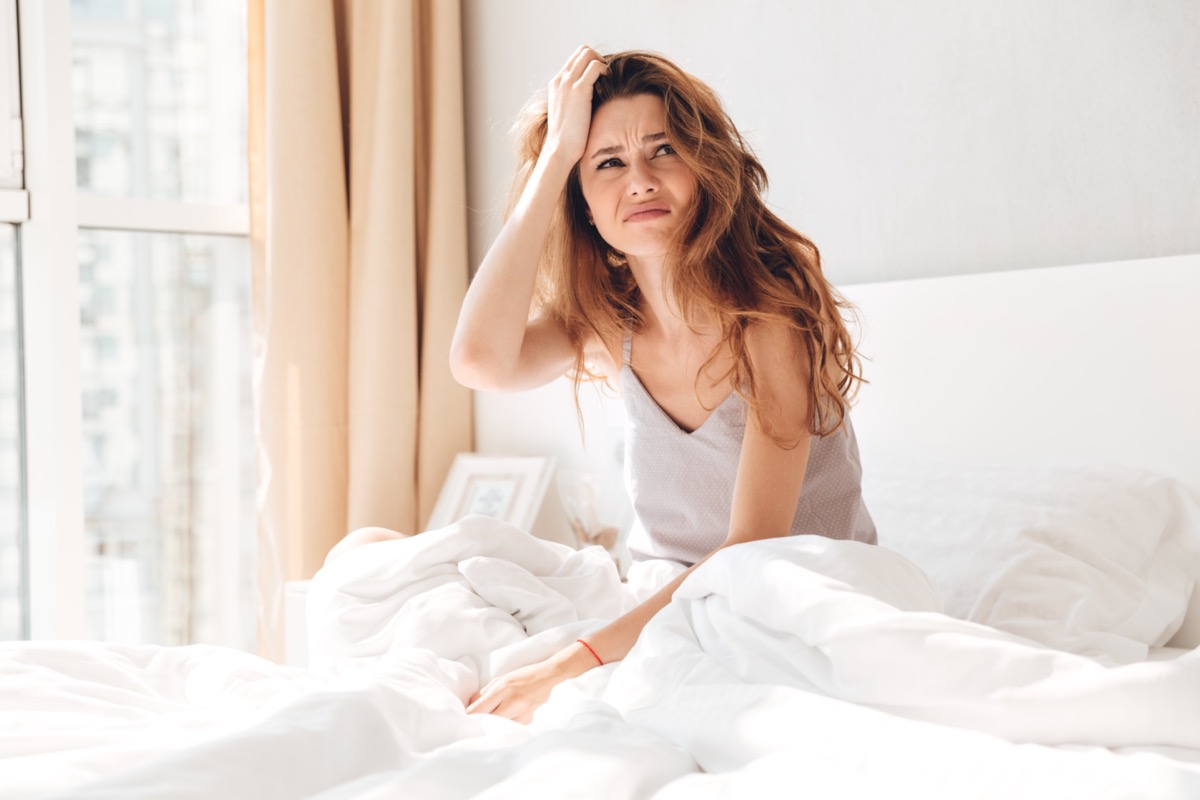 Two new sub variants of COVID-19 are creating concern among experts. BA.4 and BA.5 are causing cases to rise in South Africa and the strains have made their way to the United States, and the BA.2.12.1 variant is spreading through New York, among other states. "The BA.4 and BA.5 sub-variants were identified because South Africa is still doing the vital genetic sequencing that many other countries have stopped doing," said Tedros Adhanom Ghebreyesus, the Director General of the World Health Organization, at a press conference on May 4. "In many countries we're essentially blind to how the virus is mutating. We don't know what's coming next." Dr. Bayo Curry-Winchell, Urgent Care Medical Director and Physician, Carbon Health, and Saint Mary's Hospital has been treating COVID patients since the beginning of the pandemic explains to Eat This, Not That! Health what to know about the new COVID strains and signs that indicate you could have BA.4 or BA.5. Read on—and to ensure your health and the health of others, don't miss these Sure Signs You've Already Had COVID.
1
What is the New COVID Strain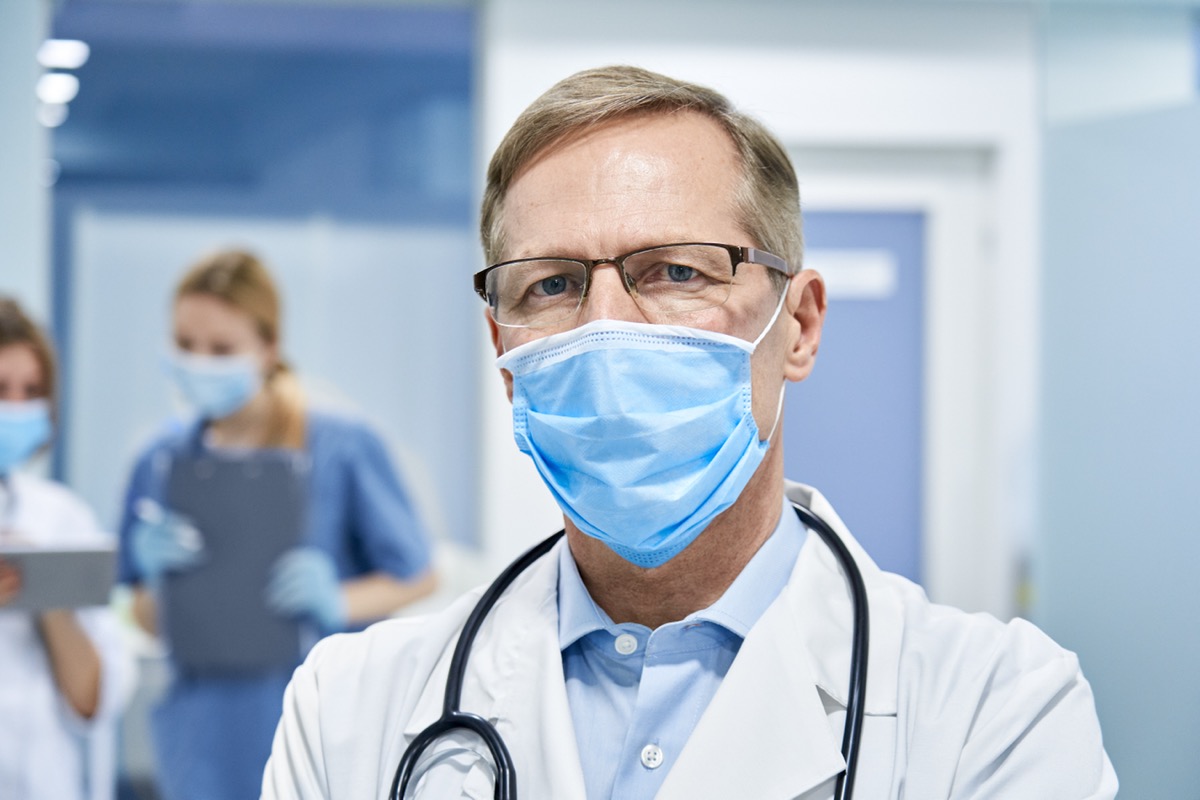 Dr. Curry-Winchell says, "BA.4 and BA. 5 are currently in the United States and South Africa. Omicron BA.2 is on the rise in the Northeast. The new COVID strains have shown to be highly transmissible meaning you are more likely to catch COVID if exposed and not vaccinated plus boosted." "And in some areas, BA.2.12.1 has already become the dominant subvariant. In the CDC region that includes New York and New Jersey, the strain is responsible for 66% of cases. New York state first sounded the alarm over BA.2.12.1 in mid-April," reports US News.
Ghebreyesus also stated in the WHO press conference, "It's too soon to know whether these new sub-variants can cause more severe disease than other Omicron sub-variants, but early data suggest vaccination remains protective against severe disease and death. The best way to protect people remains vaccination, alongside tried and tested public health and social measures." 
2
How the New COVID Strains are Different From Other Variants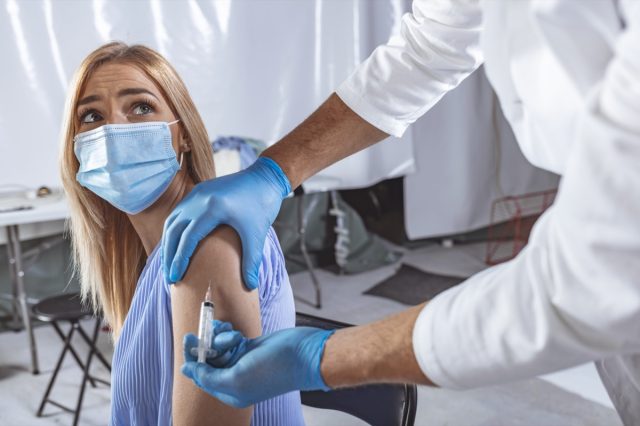 According to Dr. Curry-Winchell, "The main difference is it appears to be able to evade immunity from previous infections; however, vaccines plus boosters remain the best form of protection which are not 100% effective, but your symptoms are likely to be milder. "
3
How Likely is it that COVID will Surge Again?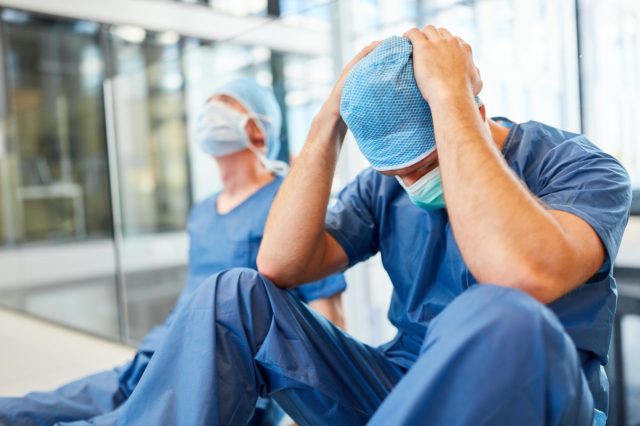 Dr. Curry-Winchell says, "At this time, we are seeing an uptick in the number of cases around the country which could be the forecast of a surge. The good news is the new strain is less lethal which we hope will lead to less hospitalization and death."
4
Upper Respiratory Symptoms
Dr. Curry-Winchell reveals, "The new variants are associated with mild to moderate upper respiratory symptoms (cough, nasal congestion or the nasal drip that just won't stop) versus the original COVID strain symptoms that were present in the upper and lower respiratory system (trachea, bronchi, and lungs)."
"One moment your feeling normal and the next feeling extremely tired is a common first sign of my patients with COVID report," says Dr. Curry-Winchell .
"Because the COVID variant is highly transmissible, the chance you will get infected increases especially if you are not vaccinated."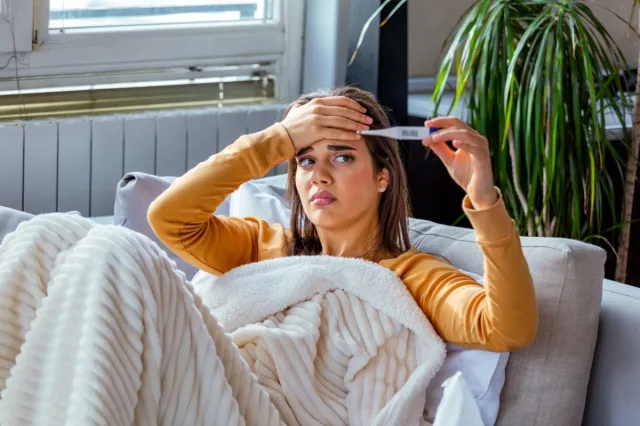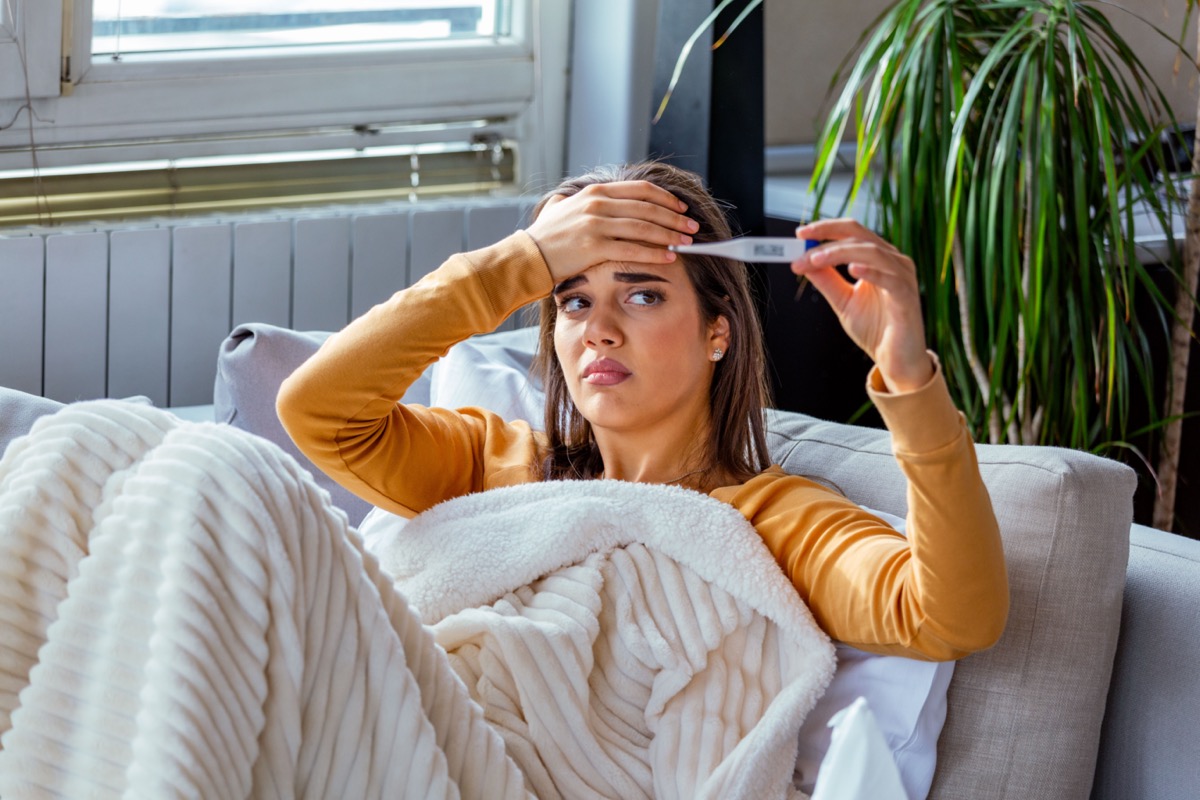 Dr. Curry-Winchell states, "A common presentation with the original and new strain. The onset can vary however, patients often report a fever that is variable in presentation ranging from slightly above what is constituted as a fever (per the CDC defined as 100.4). It is important to seek out a health care provider if your fever is not responsive to over-the-counter medications such as acetaminophen or if it's associated with additional worsening or new developments."6254a4d1642c605c54bf1cab17d50f1e
Ghebreyesus reminded people in the press conference that COVID hasn't been eradicated and the best protection is to get vaccinated. "This is another sign that the pandemic is not done with us, and there are some clear takeaways. First, vaccinating at least 70% of the population of every country – including 100% of the most at-risk groups – remains the best way to save lives, protect health systems and minimise cases of long COVID. Availability of vaccines has improved significantly, but a combination of lack of political commitment, operational capacity problems, financial constraints and hesitancy due to misinformation and disinformation is limiting demand for vaccines. We urge all countries to address these bottlenecks to provide protection to their populations. I am troubled that highly effective antivirals are still not accessible to people in low- and middle-income countries. Low availability and high prices have led some countries to rule out buying these life-saving treatments."
8
How to Stay Safe Out There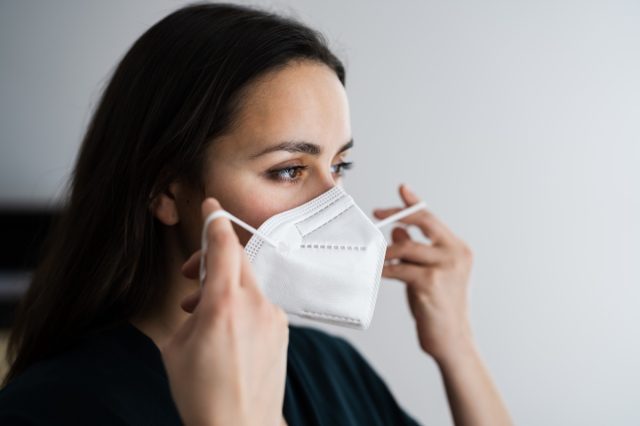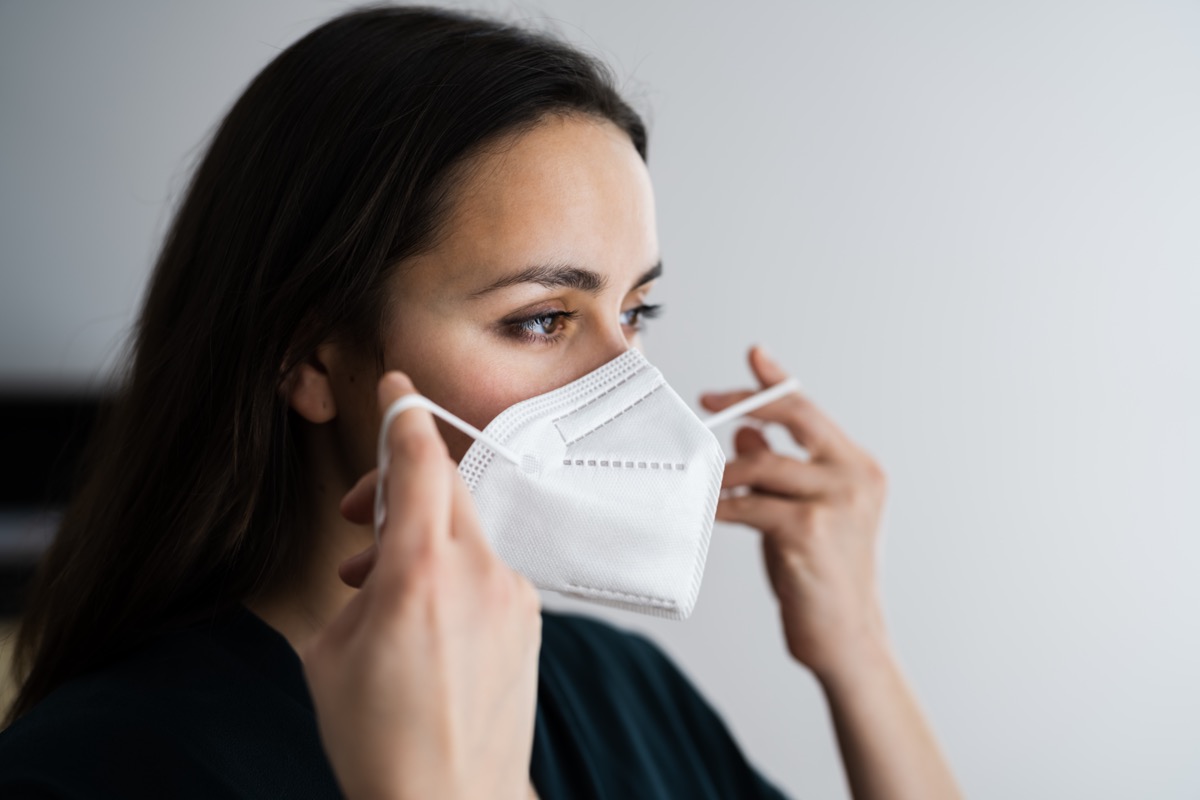 Follow the public health fundamentals and help end this pandemic, no matter where you live—get vaccinated or boosted ASAP; if you live in an area with low vaccination rates, wear an N95 face mask, don't travel, social distance, avoid large crowds, don't go indoors with people you're not sheltering with (especially in bars), practice good hand hygiene, and to protect your life and the lives of others, don't visit any of these 35 Places You're Most Likely to Catch COVID.
Heather Newgen
Heather Newgen has two decades of experience reporting and writing about health, fitness, entertainment and travel. Heather currently freelances for several publications.
Read more about Heather