These 5 States Are Falling Behind in Vaccinations
States in the South are lagging behind the national average—dangerously.
Although 63% of the country is currently vaccinated against COVID-19, some states have yet to get even 50% of their populations vaccinated, due to vaccine hesitancy or access issues. New data from the New York Times indicates 5 states are below the 50% threshold, and as such, are months if not more than a year away from reaching President Joe Biden's expected threshold of having 70% of them vaccinated. "We have millions of Americans still in need of protection and communities at risk because of low vaccination rates," Jeffrey Zients, the White House Coronavirus Response Coordinator, said an hour ago at the White House COVID-19 Response Team Briefing. "Here's the bottom line: The bottom line is that if you are unvaccinated, you are still at risk of getting seriously ill or spreading the disease to others." Read on to see if your state is on the list—and to ensure your health and the health of others, don't miss these Sure Signs You've Already Had COVID.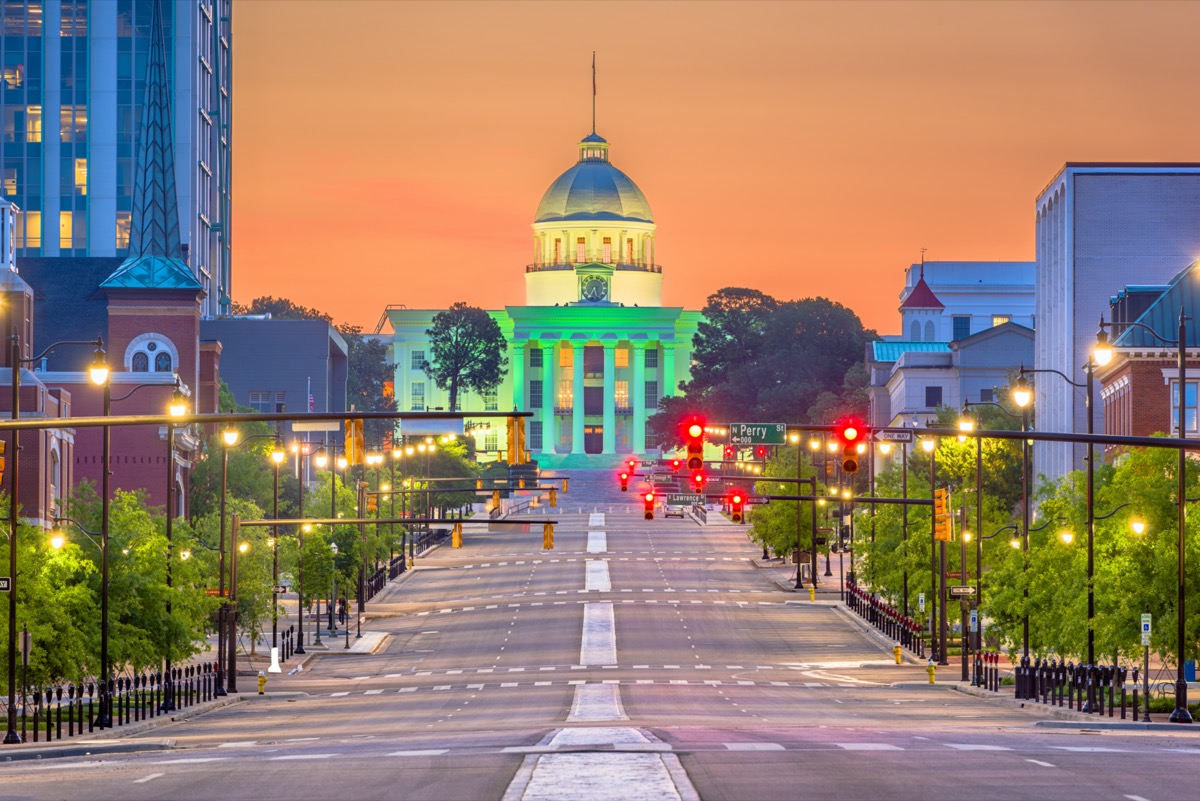 46% vaccinated
Estimated 1 year+ to get 70% vaccinated
"Alabama and the neighbouring state of Mississippi have for months had the lowest vaccination rates in the country, with vaccine hesitancy underwritten by different forces in various locations across the state," reports the Guardian. "In some areas local political leaders have retreated from public engagement on the issue, while in others, including Tuskegee, local leadership has played a vital role in pushing rates above the state average."
RELATED: Everyday Habits That Make You Look Older, According to Science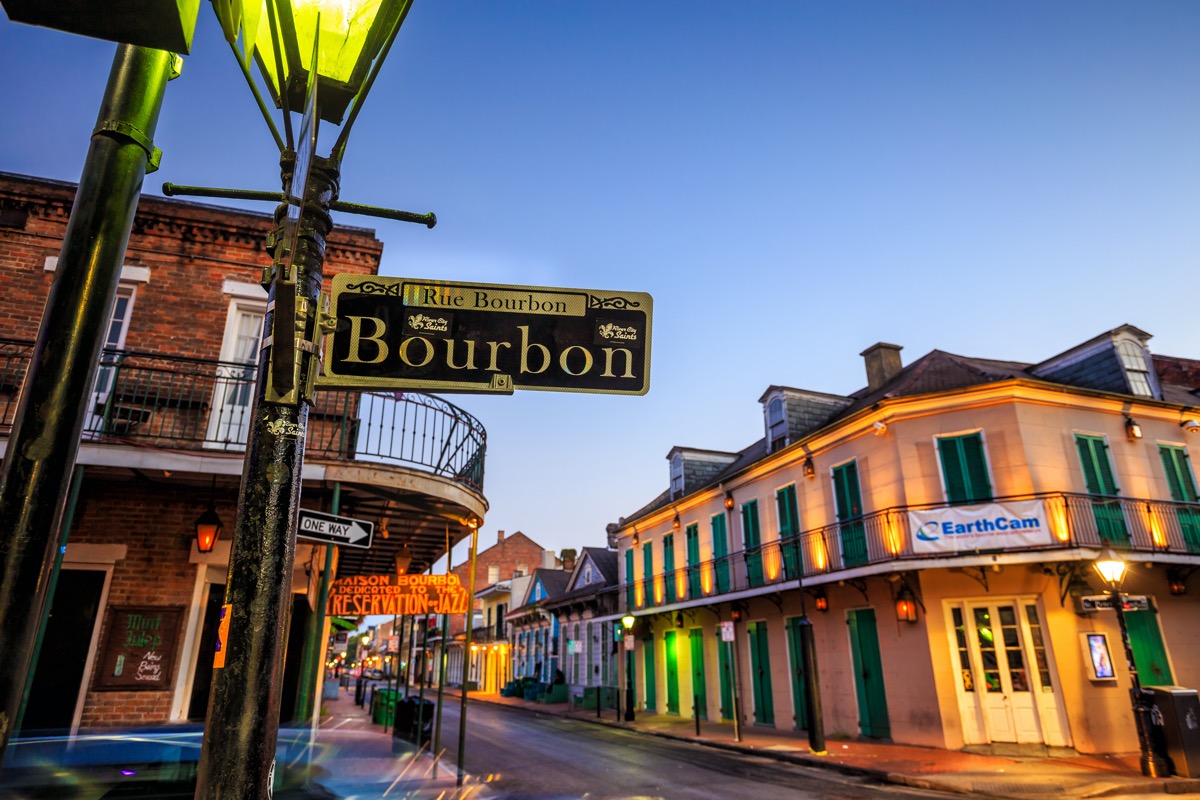 46% vaccinated
Estimated 7 months to get 70% vaccinated
Misinformation may be causing a problem in Louisiana. "With legislation barring vaccine discrimination up for debate, a string of speakers repeatedly cited a federal database, often misinterpreted by anti-vaccine activist, to argue that the life-saving jab had killed nearly four dozen residents," reports the Advocate. "It was one of several misleading — or flat-out false — claims bandied about at Tuesday's hearing, offering a peek into the myths and untruths that Louisiana's public health officials are confronting as they attempt to convince nearly two-thirds of the state's residents to get vaccinated."
RELATED: This Supplement Can Raise Your Heart Attack Risk, Experts Say
44% vaccinated
Estimated 1 year+ to get 70% vaccinated
"More than 905,000 people have been fully vaccinated against COVID-19 in Mississippi, according to the Mississippi State Department of Health, though the state still has the lowest percentage of vaccinated residents in the nation," reports the Daily Leader. "Even with vaccines now available in the state to people age 12 and older, more than 21,700 appointments were available across 38 MSDH sites Wednesday. This number does not include pharmacies or clinics offering vaccinations."
RELATED: The #1 Cause of Obesity, According to Science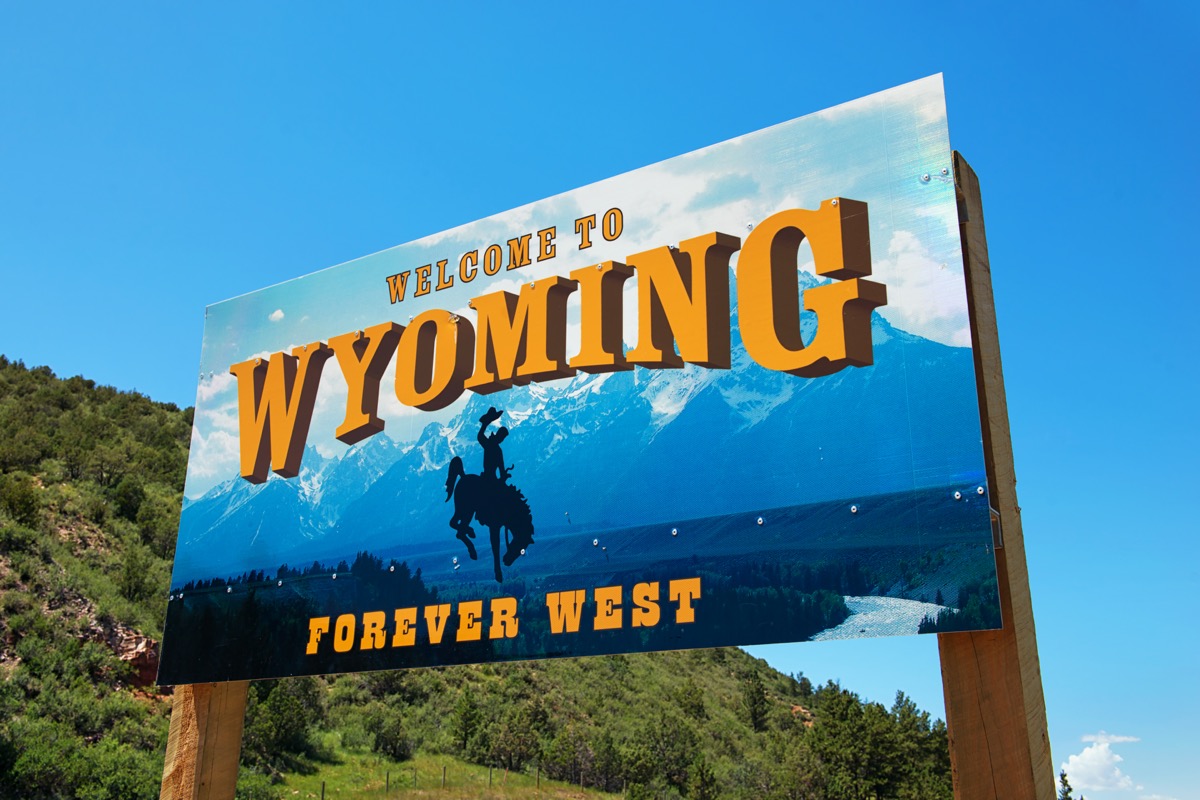 47% vaccinated
Estimated 10 months to get 70% vaccinated
"The rates vary in Wyoming's 26 counties, with the lowest, Campbell County, at 15.9%. The highest rate is in Teton County with 58.6% of its population vaccinated as of May 26," reports County 17. "There are a lot of reasons for that disparity, Kim Deti, spokesperson for the Wyoming Department of Health, said. One of the most difficult obstacles, Deti said, is the politicization of Covid-19.
'It's unfortunate, but it's a reality that we do face,' Deti said. As such, any efforts to increase the vaccination rate also raise political questions."
RELATED: 9 Everyday Habits That Might Lead to Dementia, Say Experts
49% vaccinated
Estimated 6 months to get 70% vaccinated
Reports the Times: "As the beautiful Appalachian spring unfurls across northeastern Tennessee, the Covid-19 vaccine is tearing apart friends, families, congregations, colleagues. 'It's a muddy mess,' said Meredith Shrader, a physician assistant, who runs an events venue with her husband, another pastor, and who notes that the choice has become about much more than health care. 'Which voice do you listen to?'" If you live in these places, get vaccinated as soon as you can— and to protect your life and the lives of others, don't visit any of these 35 Places You're Most Likely to Catch COVID.
Alek Korab is a Co-Founder and Managing Editor of the ETNT Health channel on
Eat This, Not That!
Read more