7 States Where COVID Will Spread Next, Say Experts
"We're not in a terribly good place right now."
The winter COVID surge you may be fearing will come is "already here," say virus experts. "We're not in a terribly good place right now," Dr. Francis Collins, director of the National Institutes of Health, said Tuesday on CNN. "Following Thanksgiving, we're seeing cases going up again now over 100,000 new cases every day, and we didn't want to be there, and hospitalizations also going up, and, sadly, deaths now in excess of 1,000 every day, the vast majority of those being unvaccinated people." Where in America is COVID rising the fastest? Read on for the states that are breaking records—and to ensure your health and the health of others, don't miss these Sure Signs You've Already Had COVID.
1
Michigan Just Set a Record for Hospitalizations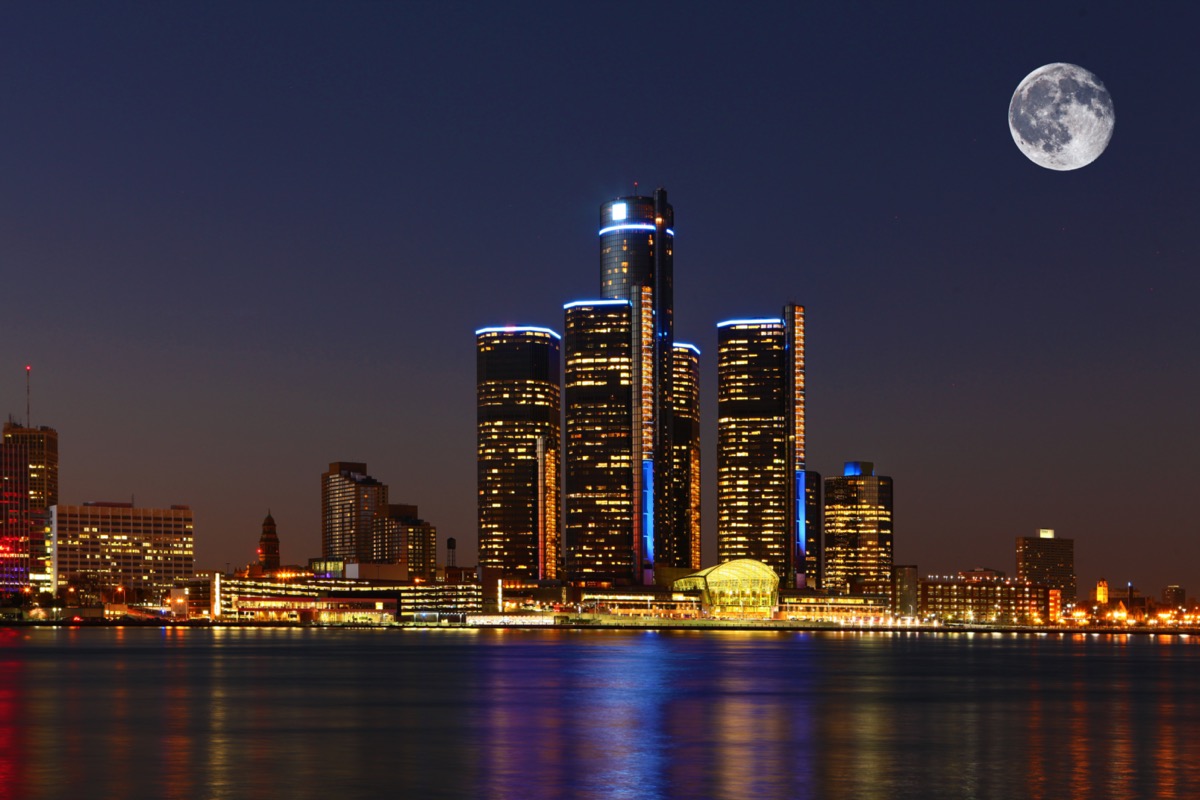 "Michigan continues to struggle amid the pandemic, setting a record this week for Covid-19 hospitalizations and leading the nation in per capita case rates, new data reveal.
The state also recently reported its highest seven-day average of new daily cases, at 10,014, on December 3. The average dipped on Monday to 8,585 a day — still more than double where it was at the end of October, according to Johns Hopkins University data," reports CNN. "Michigan has reported more new cases per capita over the last week than any other state…according to JHU data. The daily case rate is more than double the US case rate."
2
Minnesota ICUs are Filling Up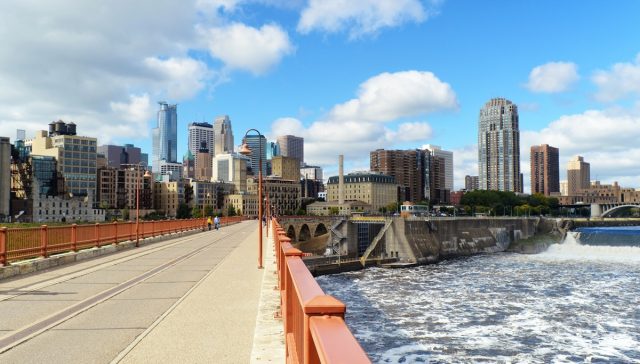 Minnesota has reported the second most cases per capita over the last week than any other state. "No new COVID-19 cases involving the omicron coronavirus variant were reported in Minnesota on Monday, but the dominant delta variant was creating plenty of problems for the state," reports the Star Tribune. "COVID-19 hospitalizations in Minnesota increased to 1,570 on Friday, including 346 people receiving intensive care. The state reported a 98% occupancy rate of adult intensive care beds when including COVID and non-COVID patients, the highest in the pandemic. Minnesotans can reduce the burden by getting COVID-19 vaccines and boosters and by limiting chances for viral exposure in gatherings and crowds, said Dr. Andrew Olson, a hospitalist and leader of the COVID-19 response for M Health Fairview. Among the 307 COVID-19 patients in the system's hospitals, 72% are unvaccinated."
3
Rhode Island is Ranked #1 in Infections By One Metric
Rhode Island has reported the third most cases per capita over the last week than any other state. Or by another metric: "Sunday's RI Daily COVID Report has significant news — Covid Act Now on Saturday ranked Rhode Island as having the highest infection rate in the United States.
And, Covid Act Now, a non-profit sponsored by Harvard, Stanford, and Georgetown, raised Rhode Island's risk level to SEVERE — its highest warning level," reports GoLocalProv.
4
Vermont Has "Double the Case Average at the Highest Point"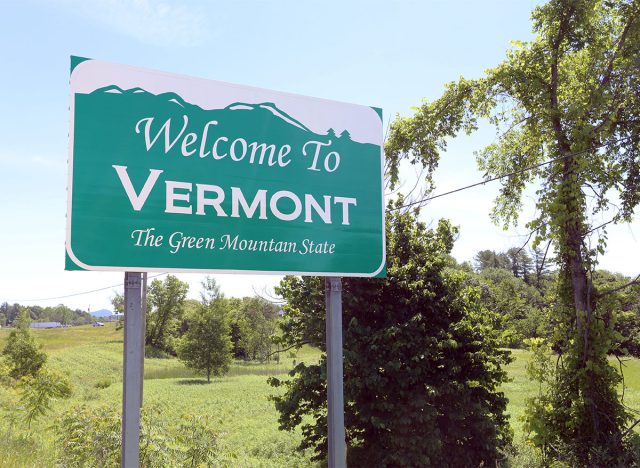 "The Vermont Department of Health reported 25 Covid-19 patients hospitalized in intensive care units on Monday, a record number — and just one day after the state again set a record for new infections," reports VT Digger. "The 641 Covid-19 cases reported in Vermont on Sunday inch out the previous record of 635 cases set on Dec. 1." The average —"It's also more than double the case average at the highest point of the pandemic's previous surge in spring 2021."
5
Arizona Remains in COVID's Grip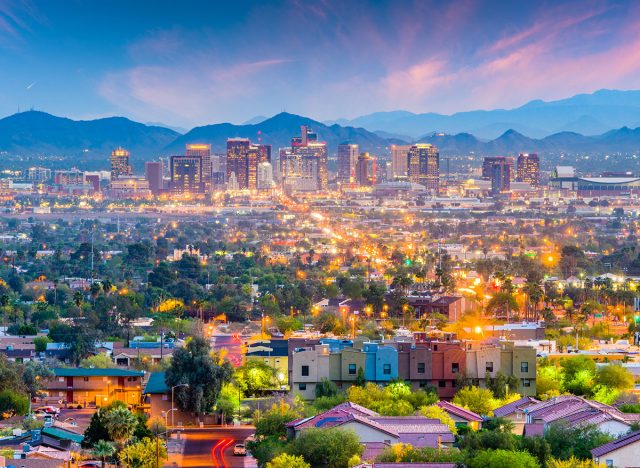 "Arizona has reported 6,043 additional confirmed COVID-19 cases and 164 virus deaths as the pandemic's latest surge maintain its grip on the state," reports ABC 15. "Saturday's new cases add to the 5,236 reported Friday and are the second time the state has seen more than 5,000 cases on two consecutive days since January's winter surge."6254a4d1642c605c54bf1cab17d50f1e
6
Nebraska's Hospitals Are Running Out of Room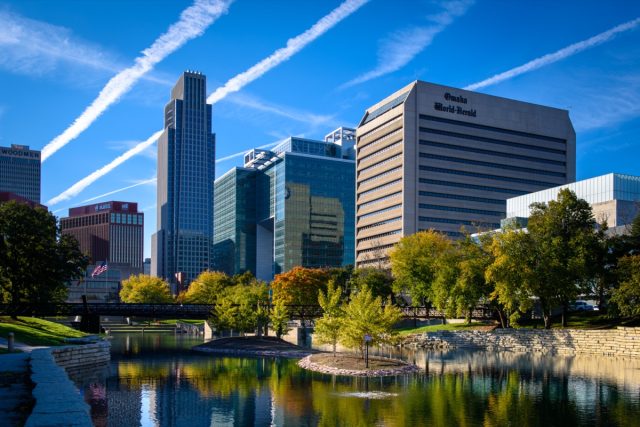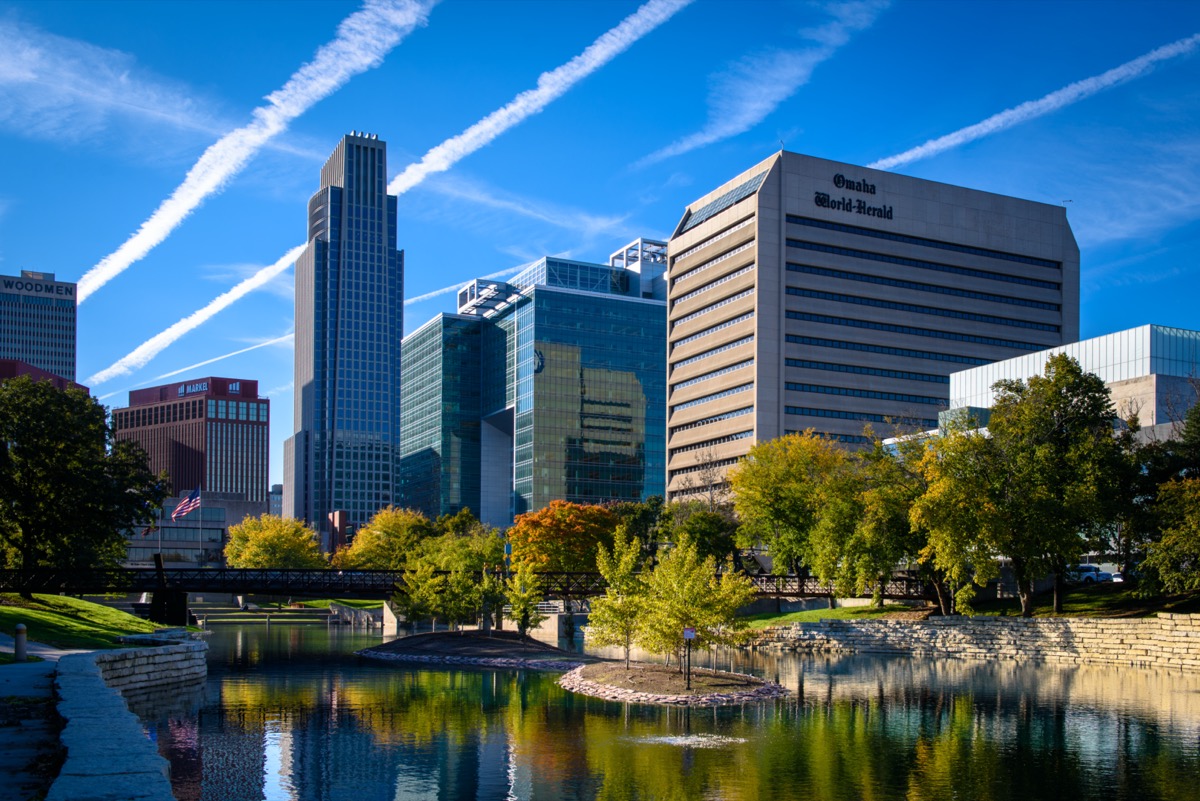 "Currently, just 10% of intensive care unit beds are available across the state for adults and 22% for children, according to the Nebraska COVID-19 dashboard," reports KETV. "Many rural hospitals say they're running out of room and they're having a hard time finding beds where they can transfer patients who need more critical care." "Some of the metro hospitals just don't have any ICU beds available or rather, they have the rooms, they have the physical beds, but staffing is at such a premium," Community Medical Center in Falls City Administrator Ryan Larsen told the network.
7
Wisconsin Hospitalizations are Breaking Records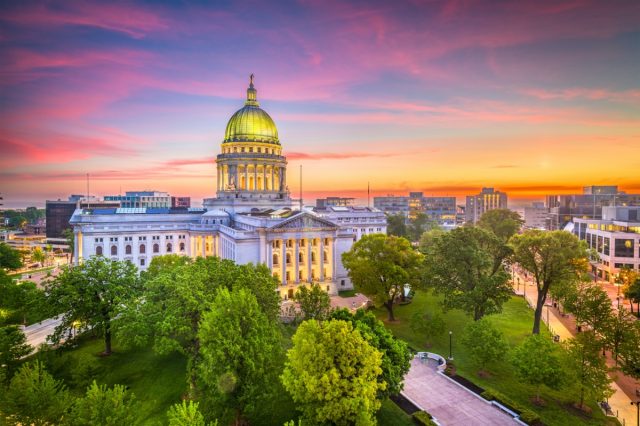 "Patients with COVID-19, most of them unvaccinated, are packing Wisconsin hospitals at levels not seen for a year, a worrying development even before the new omicron variant has been detected in the state, health care leaders said Thursday," reports US News and World Report. "Amid concerns about the new and little-understood omicron variant, Wisconsin health officials urged people to get vaccinated and take other steps to slow the spread. The delta variant of the virus still dominates in Wisconsin and the rest of the U.S."
8
How to Stay Safe Out There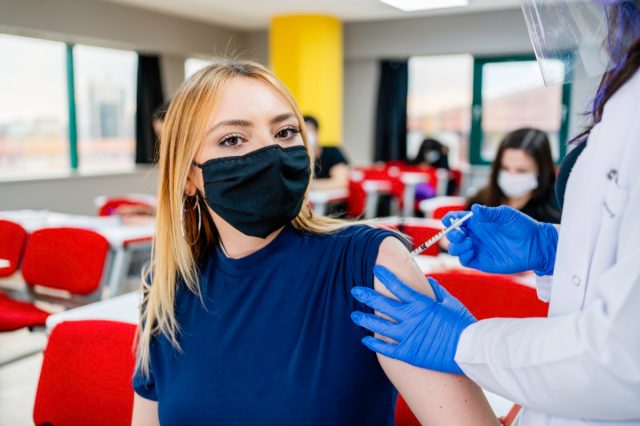 "We must act together in this moment to address the impact of current cases we are seeing, which are largely Delta, and to prepare ourselves for the possibility of more Omicron," said CDC Chief Dr. Rochelle Walensky at yesterday's COVID press briefing. "We must act in this moment to mobilize together, to do what we know works. We have months of study on Delta and all of those data demonstrate that vaccines work, testing works, masking works, and the ventilation works while we are still working to understand the severity of Omicron, as well as how it responds to therapeutics and vaccines, we anticipate that all of the same measures will at least in part provide some protection Omicron. So if you are not yet vaccinated, this means getting vaccinated. If you are eligible to be boosted and you are not yet boosted, this also means getting boosted along with wearing a mask in indoor public settings, frequently washing your hands, improving ventilation, physical distancing, and increased testing to slow transmission of this virus at a time where there is much uncertainty with Omicron. We find ourselves in a far better position now than we were last year. We have gained knowledge and experience from addressing other variants, such as Delta, and we have far more science tools and treatment options available." So do as she says, and to protect your life and the lives of others, don't visit any of these 35 Places You're Most Likely to Catch COVID.
Alek Korab
Alek Korab is a Co-Founder and Managing Editor of the ETNT Health channel on Eat This, Not That!
Read more about Alek