17 States Running Out of Hospital Beds
The Omicron surge is leading to record hospitalizations.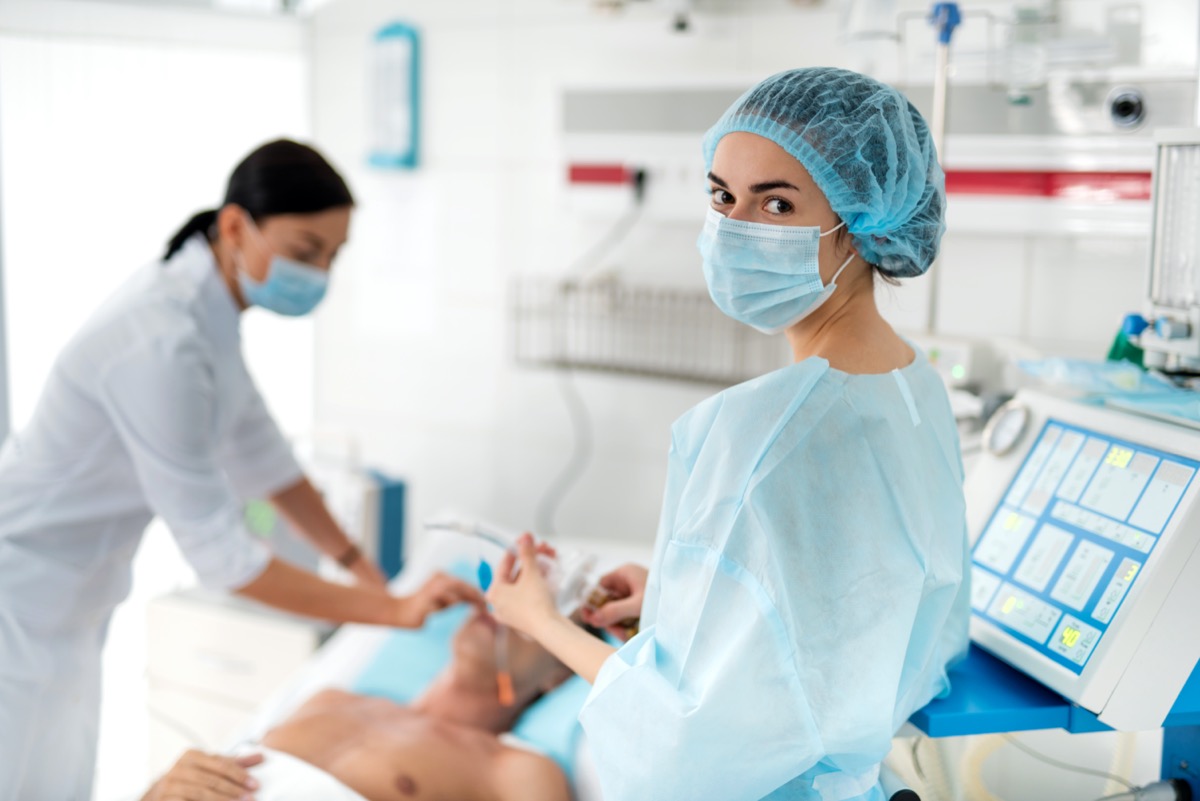 Coronavirus cases in America are headed to a million a day, but experts caution hospitalizations are the true metric of how severe the new Omicron variant may be. Unfortunately, with so many cases, hospitalizations are rising—so much so that many states are running our of room in their ICUs. "It's hard to process what's actually happening right now, which is, most people are going to get COVID," Dr. Janet Woodcock, the acting commissioner of the Food and Drug Administration, said this week "What we need to do is make sure the hospitals can still function, transportation, you know, other essential services are not disrupted while this happens." So which states are the most overwhelmed right now? Read on—and to ensure your health and the health of others, don't miss these Sure Signs You've Already Had COVID.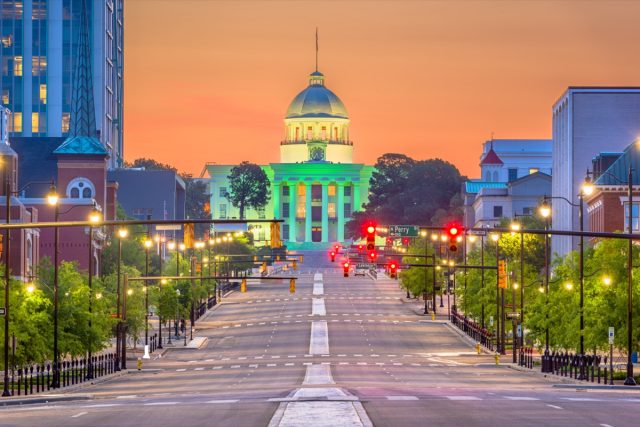 Alabama has less than 10% remaining capacity in its ICUs. "While there are far fewer hospitalizations for every 100 cases, hospitalizations are still rising across Alabama, along with ICU and ventilator usage," reports AL.com. "ADPH reported 1,925 people were hospitalized with COVID as of Tuesday afternoon. That's an increase of more than 400 patients since Jan. 7, or a net increase of more than 100 patients per day."
Kentucky has less than 10% remaining capacity in its ICUs. "Last week, Kentucky reported more new COVID-19 cases than in any one-week period so far in the pandemic. Gov. Andy Beshear says Kentucky had 52,603 new COVID-19 cases from Jan. 3 to Jan. 9. 
The previous record was held by the week of Aug. 30 to Sep. 5 in 2021, with 30,680 cases reported. The governor said COVID-19 hospitalizations have increased by 17% over the past seven days, and 33 out of 96 hospitals in the state are reporting critical staffing shortages," reports WPSD.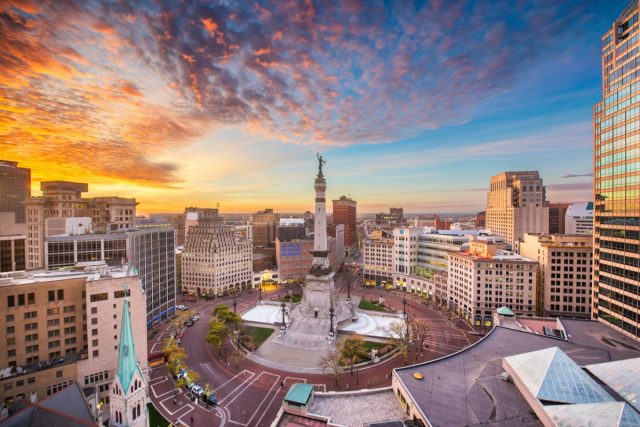 Indiana has less than 10% remaining capacity in its ICUs. "Indiana broke its record for COVID-19 hospitalizations on Monday due to a surge in coronavirus cases. 
The state's dashboard shows Indiana had 3,467 hospitalizations on Monday from the coronavirus, breaking a previous record set at the end of November 2020 when 3,460 were hospitalized," reports the Hill. "The state reported 10 deaths on Monday and almost 12,000 new COVID-19 cases."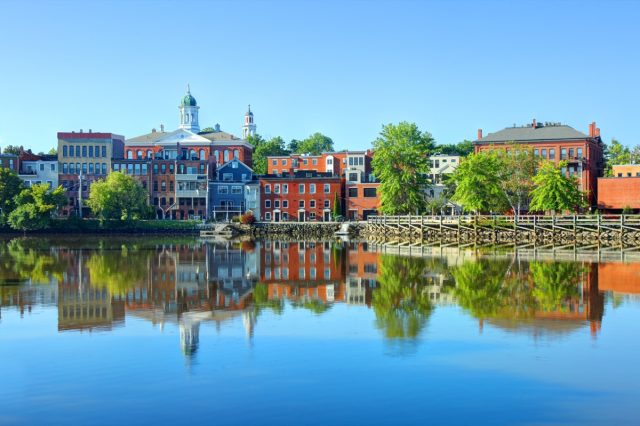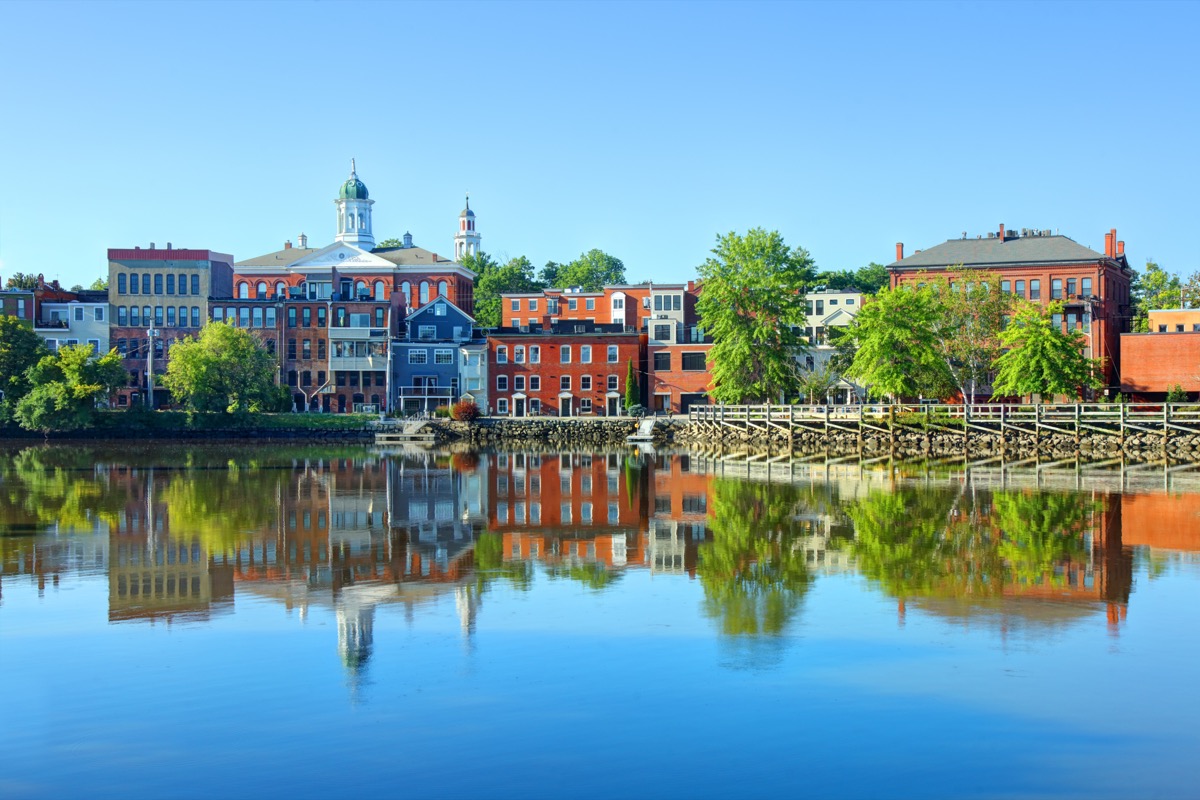 New Hampshire has less than 10% remaining capacity in its ICUs. "New Hampshire is in the midst of an omicron-fueled COVID surge that will bring the number of new cases to new heights, Gov. Chris Sununu and other administration officials said Wednesday," reports NBC Boston. "There is a very strong resurgence of omicron across New Hampshire," Sununu said at a briefing. "We are likely to see more cases than we have ever seen." "The level of hospitalizations — 415 as of Wednesday — was high enough to scare the governor, he said, and he expects it to stay high for weeks if not months."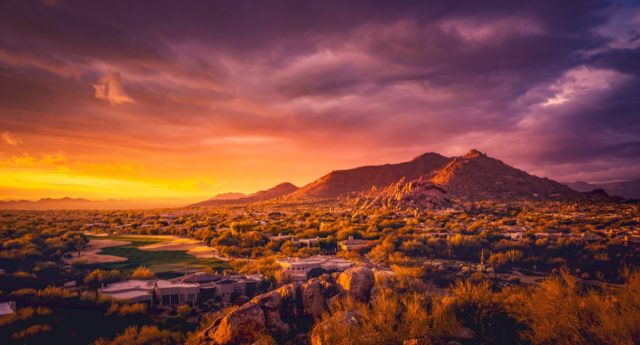 "The amount of inpatients with COVID-19 in Arizona hospitals has increased for 11 consecutive days, and the state reported a record number of new cases on Wednesday," reports KTAR. "Nearly a third of our inpatient beds are now occupied by COVID or suspected COVID patients," Dr. Marjorie Bessel, chief clinical officer for Banner Health, Arizona's largest health care network, told reporters Tuesday. "Roughly 90% of those COVID patients are unvaccinated."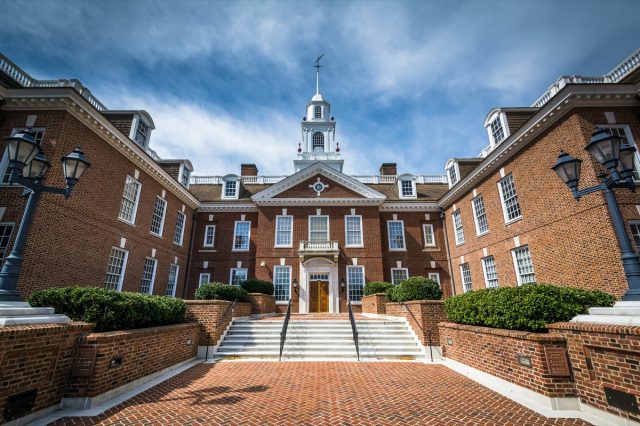 "COVID cases in Delaware County have suddenly exploded in just the last week, and overwhelmed hospitals there are advising people to stay away unless there's a true emergency," reports CBS. "All six Delaware County hospitals are at capacity and diverting non-urgent patients. The crisis is caused by surging COVID patients and staff shortages."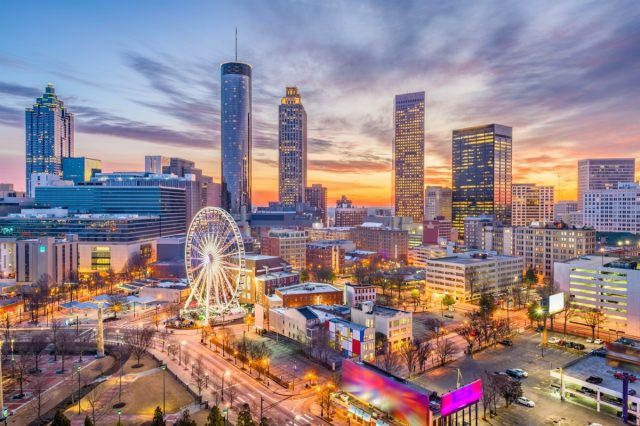 "Any hope that the coronavirus' milder omicron variant would lead to a smaller wave of patients has evaporated in the post-holiday peak of patients needing hospital care in metro Atlanta and elsewhere in Georgia," reports the Atlanta Journal-Constitution. "COVID-19′s holiday surge is once again swamping Georgia emergency rooms and filling some ICUs. But this surge is different than others, as the highly contagious omicron sweeps across the state. While omicron in most cases is milder — especially for the vaccinated and boosted — the sheer number of people catching this variant is putting extreme pressure on an already strained health care system."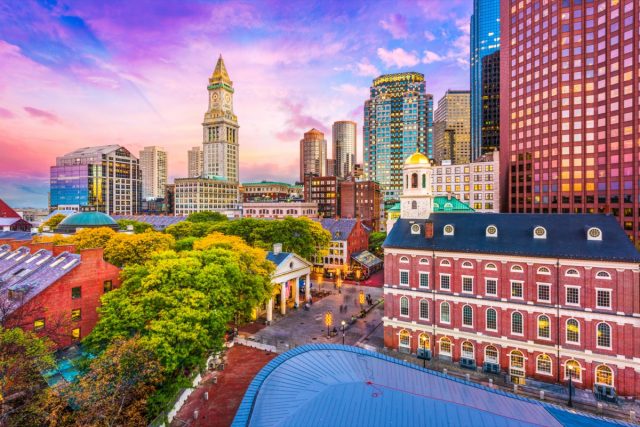 "Massachusetts public health officials reported 22,184 new COVID-19 cases on Wednesday, below last week's 27,612 and fewer than the current daily average of almost 25,000, but hospitalizations have now topped 3,000 as the highly contagious omicron variant continues to spread across the commonwealth and U.S.," reports Mass Live. "The state Department of Public Health reported 3,087 patients, an increase of more than 600 over last Wednesday. Last year, hospitalizations reached a high of 2,416 on Jan. 5."6254a4d1642c605c54bf1cab17d50f1e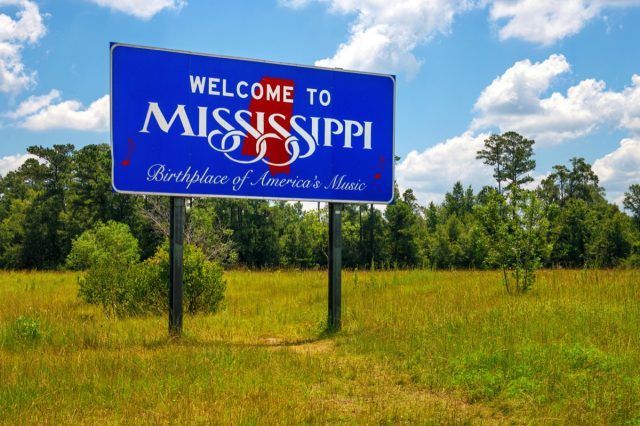 "The increase in COVID-19 activity and hospitalizations have Mississippi officials returning back to their COVID-19 health plan. A move last made in the height of the pandemic," reports WLOX. "This statewide order is a result of what Mississippi hospitals are seeing with COVID-19 right now. They have limited ICU availability with the state's only Level 1 trauma center being forced to not use 55 beds because they don't have the staff to manage."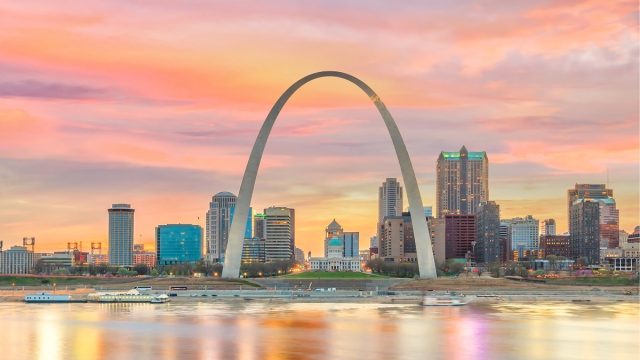 "The dramatic rise in COVID-19 cases in Missouri has brought with it an increase in hospitalizations. The latest data from state health officials shows a 52.98% increase in hospital stays compared to this time a month ago," reports Fox 2. "As of Jan. 9, Missouri is reporting 3,310 COVID hospitalizations and a rolling 7-day average of 3,101. The rolling average on Dec. 9, 2021, was 2,027. The remaining inpatient hospital bed capacity sits at 22% statewide. The state's public health care metrics lag behind by three days due to reporting delays, especially on weekends. Keep in mind that the state counts all beds available and not just beds that are staffed by medical personnel."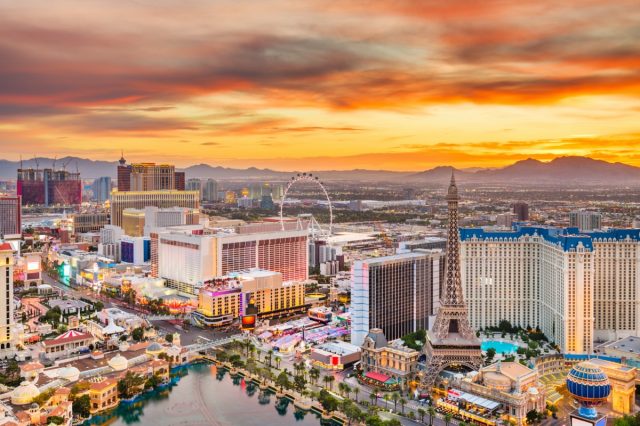 "Clark County reports more than 3,300 new cases and 27 deaths as the COVID-19 test positivity rate continues to rocket higher, hitting 31.3% in data released today. Statewide, cases were over 4,800, with a total of 33 deaths. About 70% of the COVID-19 cases were in Clark County. The test positivity rate has grown to 28.5% in Nevada," reports 8 News Now.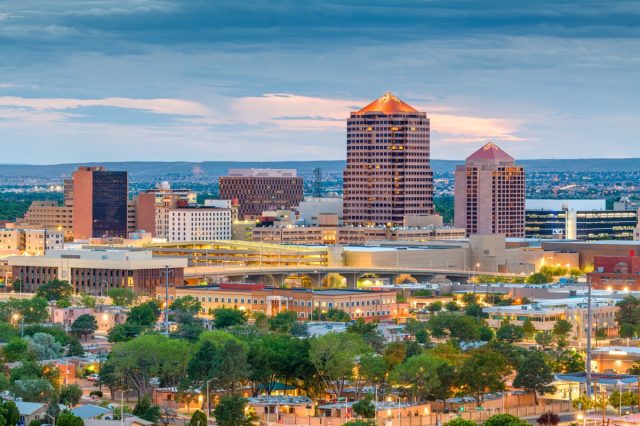 "Some intensive care units are also facing pressure: About 80.8% of nationwide ICU beds are in use, and ICUs are at more than 90% of capacity in Rhode Island (95.7%), Kentucky (90.9%), Texas (90.6%) and New Mexico (90.2%)," says Forbes.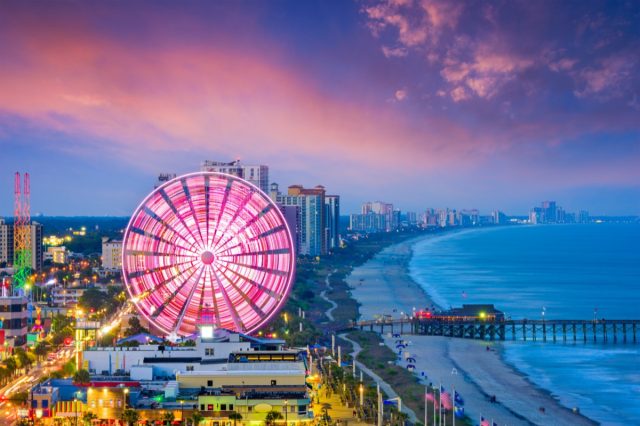 "North Carolina hit yet another COVID-19 record on Wednesday.
The state Department of Health and Human Services said there were now 4,098 people in the hospital with the virus, a jump of 107 from the day before," reports WITN. "The previous record was set a year ago tomorrow at 3,992. The omicron variant has caused the number of people in the hospital to surge. On Christmas Day there were just 1,738 people in the hospital with COVID-19."
"Two years into the COVID-19 pandemic, Ohio on Tuesday surpassed 100,000 total coronavirus hospitalizations," reports the Dayton Daily News. "The state added 442 hospitalizations in the last day, bringing its total to 100,272, according to the Ohio Department of Health. There were 6,727 COVID patients hospitalized Tuesday in Ohio, with 1,243 people receiving intensive care and 850 patients on ventilators."
"Oklahoma reported record high numbers of new COVID-19 cases over the weekend as the state faces another surge, this time driven by the omicron variant," reports the Examiner Enterprise. "Hospitalizations also have risen significantly over the past few weeks, though they haven't climbed as steeply as cases have. The omicron variant so far doesn't seem to be as damaging to the lungs as the delta variant was, but it's highly contagious and can still pose a risk for severe illness, especially for the unvaccinated."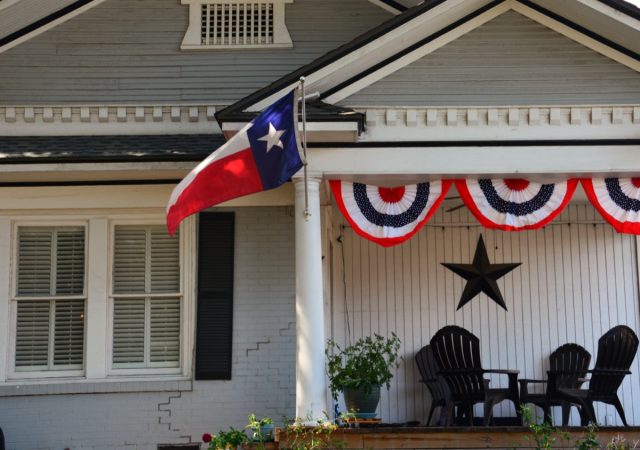 "The Omicron variant of the coronavirus continues to drive a spike in cases, and is beginning to once again disrupt daily life," reports WFAA. "On Monday, the state passed 10,000 COVID hospitalizations for the first time since late September. While there's been increased conversation that hospitalization numbers could be inflated because many people are hospitalized for something else and then test positive, ICU numbers remain equally important. Anyone in ICU with COVID is more likely there because of COVID. While those numbers are also rising quickly, they're not increasing quite as fast as overall hospitalizations."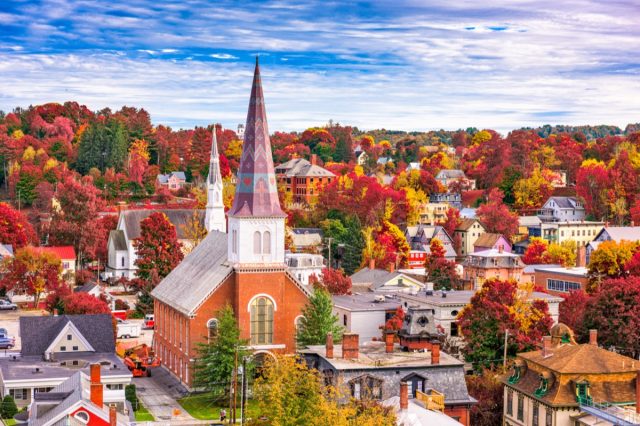 "Citing severe staffing shortages amid the Omicron surge of the Covid-19 pandemic, leaders of the largest hospital in Vermont plan to impose emergency staffing policies on Thursday, according to an email a top University of Vermont Medical Center official sent employees this week. Emergency staffing procedures are an extraordinary — and typically temporary — measure hospitals can employ in order to remain sufficiently staffed to remain open. If staffing levels remain inadequate, hospitals may have to turn patients away and refuse transfers," reports VT Digger. No matter where you live, get vaccinated and boosted and to protect your life and the lives of others, don't visit any of these 35 Places You're Most Likely to Catch COVID.
Alek Korab
Alek Korab is a Co-Founder and Managing Editor of the ETNT Health channel on Eat This, Not That!
Read more about Alek