7 States Will Have Next COVID Surge
Cases are going up here fastest.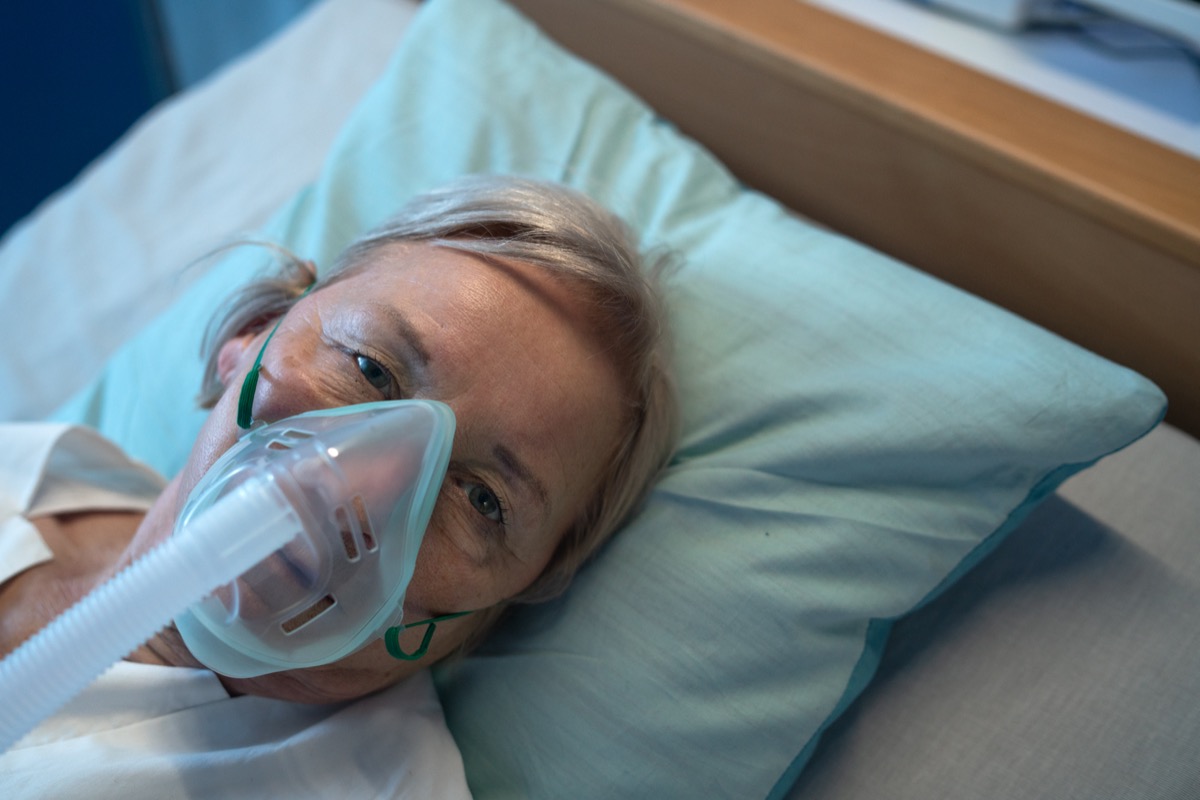 An average of 1,900 Americans are dying from the coronavirus each day. So when will this Omicron surge end? And what states will have an even greater surge than they have now? That depends on where you live, as it will differ from state to state. Dr. Michael Osterholm, Director of the Center for Infectious Disease Research and Policy at the University of Minnesota, is seeing peaks at "around the four to five week mark… those parts of the country that were hit first in early to mid-December are starting to show declines in cases and states like New Jersey and New York—even hospitalizations. In fact, multiple states throughout the Northeast appear to have reached peaks," he says. "In addition, there are a number of states in other regions that went through earlier Omicron waves and could be seeing declines, including California, Colorado, and Illinois," although he cautioned that some of the data may be backlogged or unclear. "Regardless, with this viral blizzard, it's not unexpected to see some variation between when peaks occur in different states, much like with a blizzard storm track: certain locations get hit first. And depending on where you are along that path, you could be the very next in line or even remain several days away." So where is COVID not declining, but is in fact rising fastest? Read on to see all 7 states—and to ensure your health and the health of others, don't miss these Sure Signs You've Already Had COVID.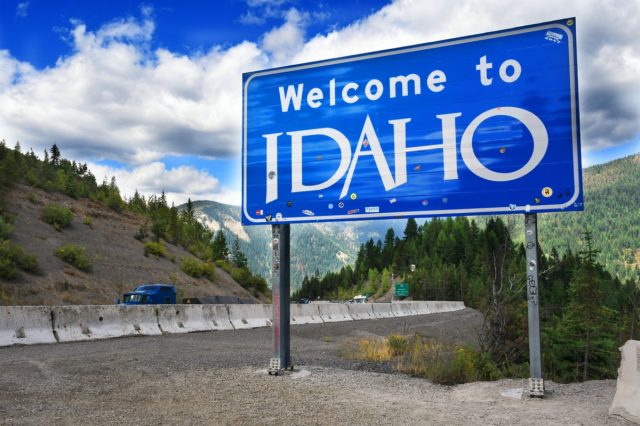 "The week of Jan. 9, more than one in three people who got tested for COVID-19 in Idaho were infected, according to state data. The new data, which is delayed a week and posted on Thursdays, shows the positivity rate for the week of Jan. 9 was 34.1%, representing the highest rate since the pandemic began and a remarkable rise over a period of weeks. Prior to the current surge, fueled by the highly contagious omicron variant, Idaho's previous positivity rate record was reported in November 2020, when it was 19.1%. The new record is 15 percentage points higher — a massive bump," reports the Idaho Statesman.
"The Ohio Department of Health reports there's some indication the COVID virus, which has overwhelmed Cleveland hospitals in recent weeks, is moving south in Ohio," reports WOUB. "State Health Director Dr. Bruce Vanderhoff said hospitalizations have fallen as much as 24% in Cleveland this week. But he said other parts of the state are experiencing an increase in COVID hospitalizations." "The Southwest region of Ohio reported a 14% increase and the western Ohio region a 13% increase in ICU admissions for patients with COVID-19 compared with last week," Vanderhoff said.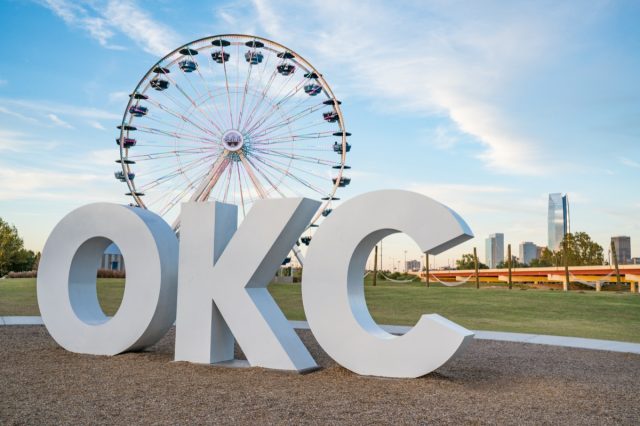 "For the second day in a row, Oklahoma health experts are reporting more than 10,000 new COVID-19 cases in the Sooner State," says KFOR. "On Thursday, data from the Oklahoma State Department of Health shows that the state has had 866,403 confirmed cases of COVID-19 since March of 2020. That's an increase of 13,406 cases since Wednesday. At this point, officials believe there are 115,704 active cases of COVID-19 in Oklahoma."
"Alaska has reemerged as the national leader in case growth this week, with new daily cases up 304 percent over the past two weeks. The state experienced a large surge of cases during autumn, an early indicator of a winter Delta surge to come. Cases burned out there, though, and Alaska actually recorded declining cases for much of late fall and early winter," reports the Daily Mail. "The number of Alaskans who have died from COVID-19 now tops 1,000. The Alaska Department of Health and Social Services on Wednesday reported an additional 63 resident COVID deaths. Two of them are from the new year, and the rest happened earlier in the pandemic, according to state data. The deaths include Alaskans from Anchorage to Bethel to Utqiaġvik, with the youngest in his 30s and the oldest in her 90s," reports Alaska Public. "Wednesday's report brings the total number of Alaskan COVID deaths to 1,018."6254a4d1642c605c54bf1cab17d50f1e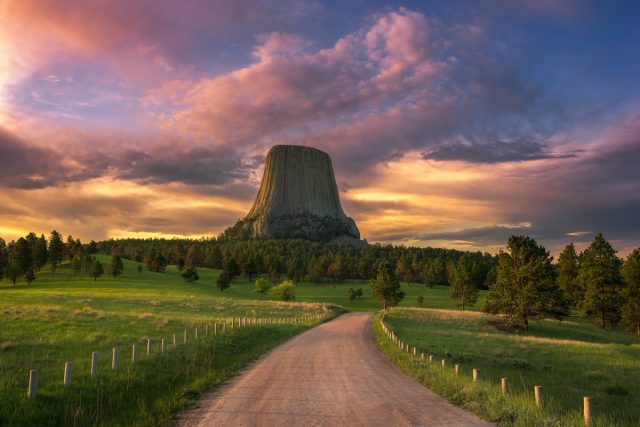 "After more than two months of declines, Wyoming hospitals are again experiencing a rise in COVID-19 patients, figures compiled by Wyoming Department of Health show," reports the Casper Star Tribune. "On Jan. 2, Wyoming hospitals were caring for 56 COVID patients. That number has spiked since then to 104, an increase of nearly 86%."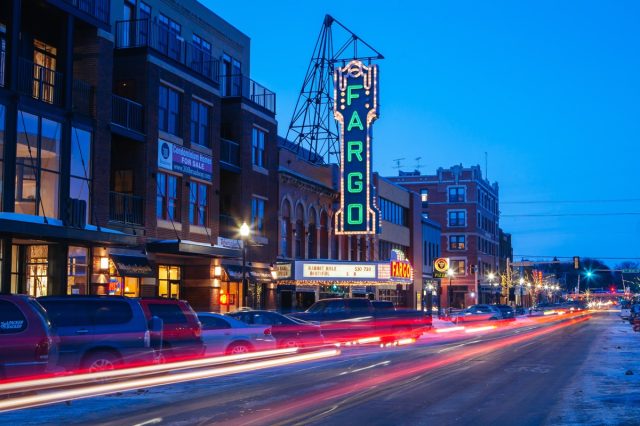 "Long-term care facilities in North Dakota are feeling the effects of the omicron wave of COVID-19, with hundreds of staff testing positive," reports the Bismarck Tribune. "We're back to some of our worst numbers we've had since November of 2020," North Dakota Long Term Care Association President Shelly Peterson said Thursday. "Late 2020 was the height of the pandemic in the state, before the availability of vaccines. But COVID-19 records are being threatened or surpassed this month due to the highly contagious omicron variant of the coronavirus."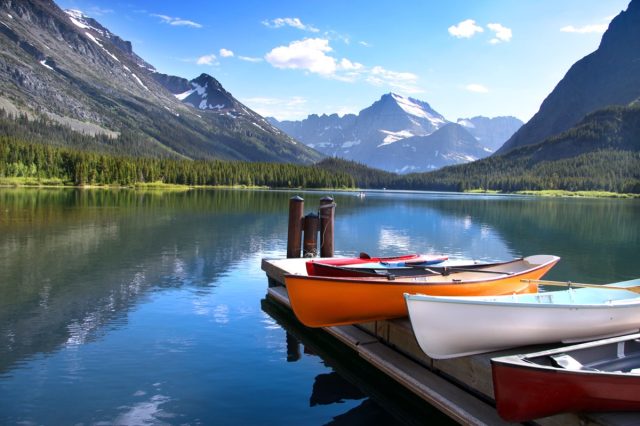 "The state has reported a cumulative total of 220,090 confirmed COVID-19 cases, including 2,059 new cases since the most recent report, 12,579 active cases, and 204,545 people considered recovered. State officials also report that 10,746 of the cases have resulted in hospitalizations, with 275 patients currently hospitalized. There have been 2,966 Montana deaths attributed to the disease," reports the Montana Free Press. No matter where you live, get vaccinated and boosted and to protect your life and the lives of others, don't visit any of these 35 Places You're Most Likely to Catch COVID.
Alek Korab
Alek Korab is a Co-Founder and Managing Editor of the ETNT Health channel on Eat This, Not That!
Read more about Alek