Virus Expert Warns These 7 States Will Have Next Surge
Dr. Michael Osterholm is charting the spread.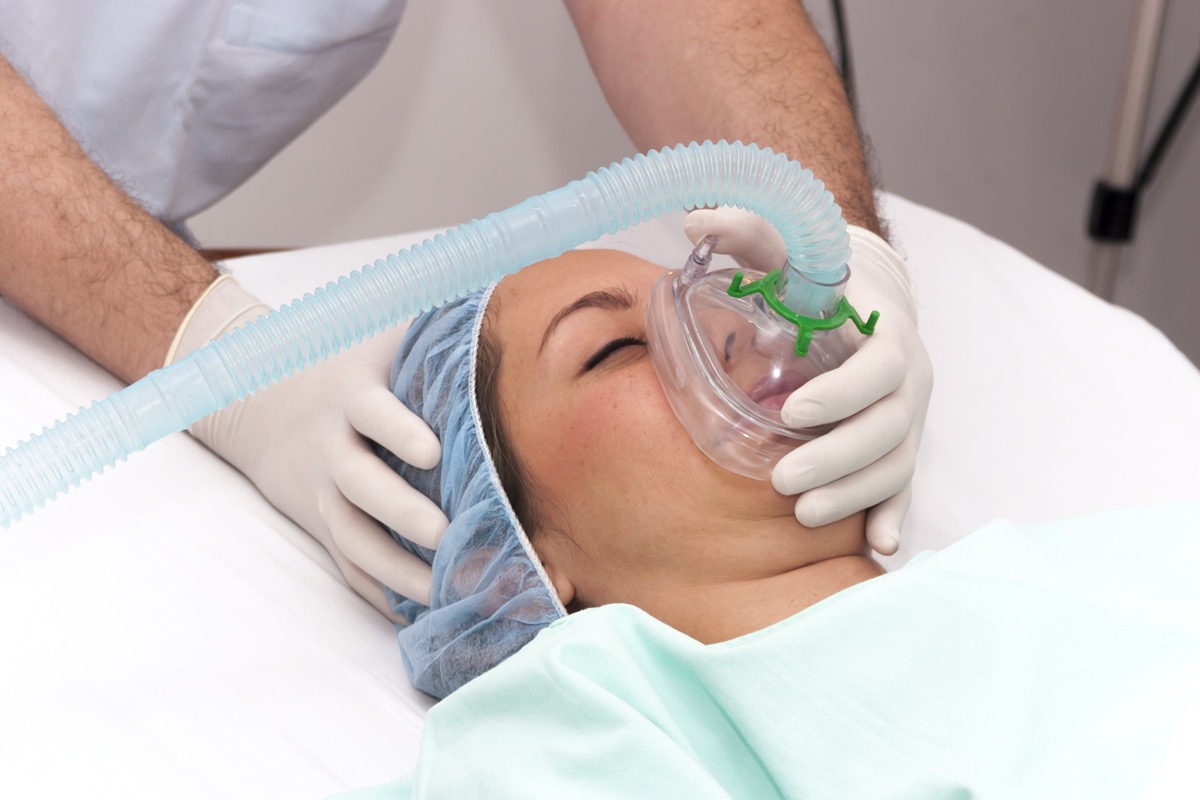 You may be "done" with COVID but it's not done with you—and is surging in some states, with worries of a new variant, Omicron. "Even if Omicron becomes a non-issue, which I know it won't, Delta is still here in full force, and we have to understand we're not done with this pandemic," says Dr. Michael Osterholm, Director of the Center for Infectious Disease Research and Policy at the University of Minnesota, on the latest episode of his pandemic podcast. "Despite the fact that there are many people around the world and particularly here in America that are done with the pandemic… until the virus is done with us, the pandemic will not be over." Which states are in trouble the most at this moment? Read on to see each one—and to ensure your health and the health of others, don't miss these Sure Signs You've Already Had COVID.
1
Vermont Just Set a Terrible Record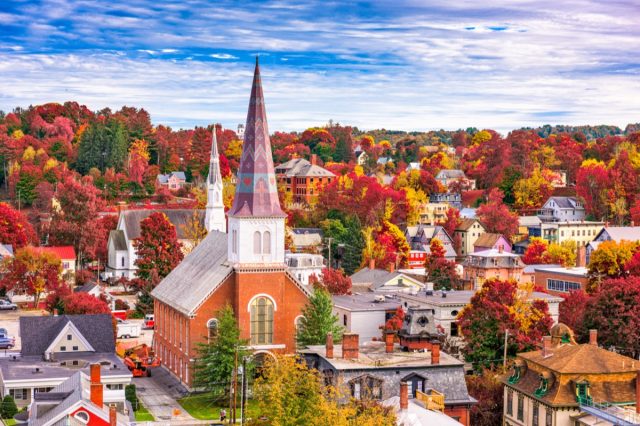 "This past Tuesday, the state of Vermont reported their highest number of hospitalizations due to COVID since the start of the pandemic," said Osterholm. "Let me repeat that: on Tuesday, the state of Vermont reported their highest number of hospitalizations due to COVID since the start of the pandemic. And this is a state that leads the country when it comes to vaccination rates, with 73% of its residents fully vaccinated."
2
Rhode Island is Having a Surge
"Rhode Island… is also being challenged," said Osterholm. "Rhode Island is now number one in both the increase in hospitalizations and the increase in cases for COVID of any state in the country. The double dose of data top-ranking paints a dark picture for Rhode Island over the next month in its battle against the virus In the past 14 days, Rhode Island has seen the greatest percent increase in the number of COVID hospitalizations in the country, according to tracking data by the New York Times," says GoLocal.
3
Michigan is Seeing a Surge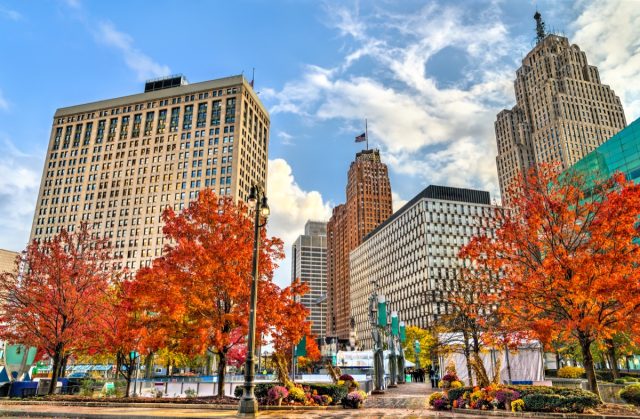 "A new wave of COVID cases in the Upper Midwest is spreading to other regions as Northeastern states report a surge in infections and hospitalizations," reports Newsweek. "Hospitals in Michigan are now on alert as almost there 4,000 people are in hospital with the virus in the state – just shy of a record number. The latest figures show that 83 percent of ICU beds are now occupied and nine hospitals are completely full."
4
Illinois Has Highest Case Count Since January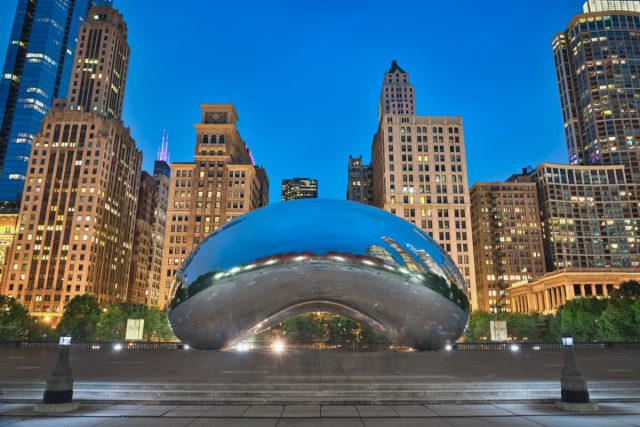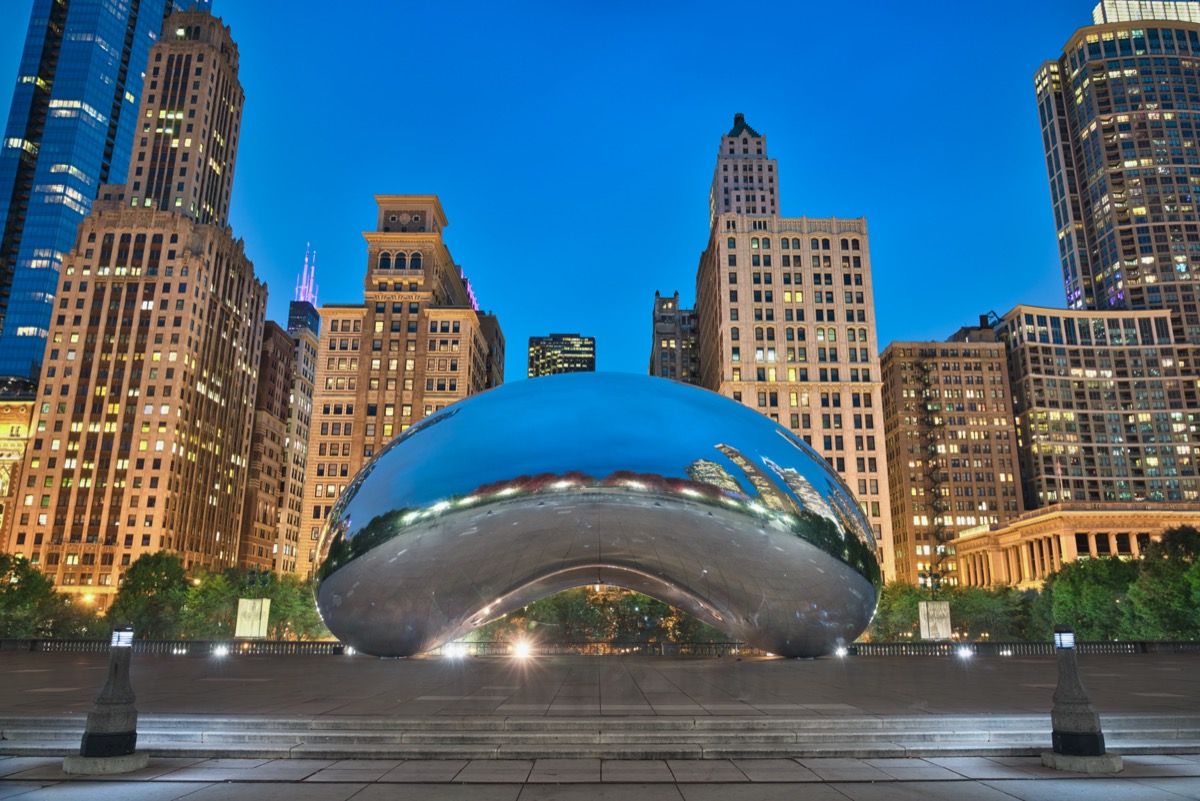 "Illinois on Wednesday reported 6,119 new COVID-19 cases, the highest amount in a single day since January," reports the Hill. "The surge is largely fueled by unvaccinated residents, the Chicago Tribune reported. In the week ending on Wednesday, residents who were not fully vaccinated were being hospitalized due to COVID-19 at a rate of 38 per 100,000 residents, surpassing the peak rate during fall 2020, according to the Tribune."
5
Indiana Extended Its Public Health Emergency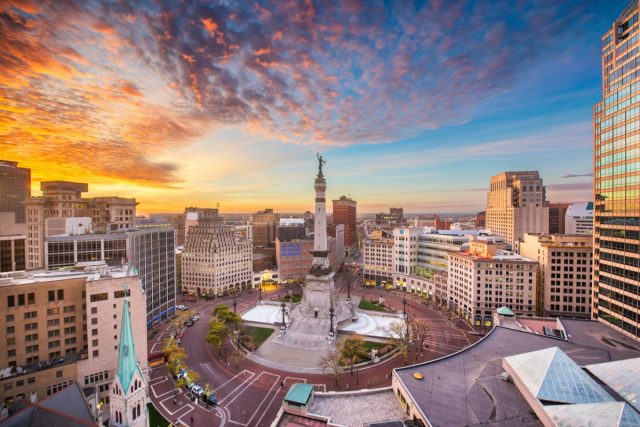 "Indiana's public health emergency due to the COVID-19 pandemic is continuing into an unprecedented 21st consecutive month and still will be in effect when the calendar page flips to next year," reports NWI. "Gov. Eric Holcomb signed an executive order Wednesday extending until Jan. 1, 2022, the statewide emergency he initially declared March 6, 2020, after the first case of the coronavirus was confirmed in the Hoosier State."
6
Iowa's Hospitalizations are the Highest of the Year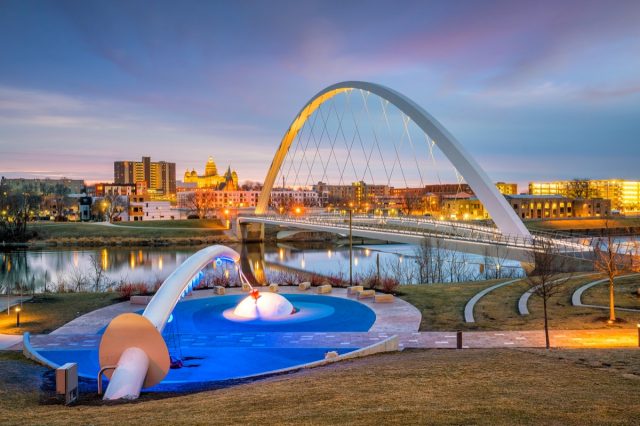 "COVID-19 hospitalizations have surged to their highest point in 2021, the Iowa Department of Public Health reported Wednesday," reports the Des Moines Register. "The new total of 721 was up nearly 100 cases from the previous week and is higher than the year's previous peak of 638, set in September. The disease's resurgence comes with the approach of winter, when respiratory ailments tend to become more common. Dr. Aneesa Afroze, an infectious-disease physician at Des Moines MercyOne Medical Center, said that since early November, her hospital's COVID-19 caseload has more than doubled, to 50 to 60 at a time. The emergency department has become so crowded that some patients are being treated in the hallways, she said."6254a4d1642c605c54bf1cab17d50f1e
7
Kansas is Seeing High Community Spread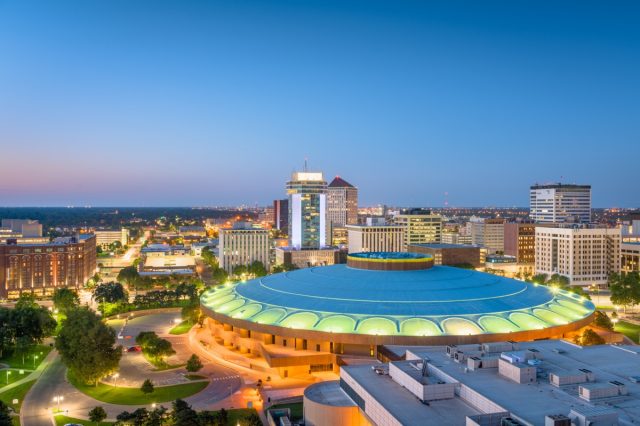 "All of Kansas continues to experience substantial or high community spread of the coronavirus as public health indicators show a continued worsening of the pandemic," reports CJ Online. "The Kansas Department of Health and Environment on Wednesday reported 8,604 new COVID-19 cases, 200 new hospitalizations and 32 new deaths in the past week. Weekly case counts have increased four weeks in a row, and both adult and pediatric hospitalizations have been trending upward, the Kansas Hospital Association reports."
8
Where We Were and What's to Come—and How to Stay Safe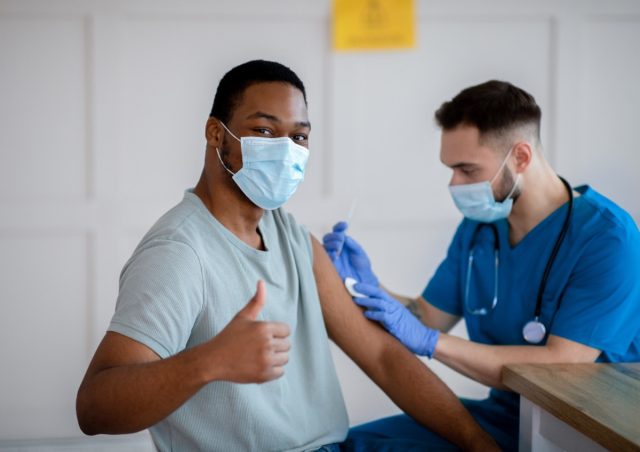 "Where were we last week?" asked Osterholm. "Well, since the start of November, up until Thanksgiving, cases in the US were growing and that time we saw them climb from a valley of around 70,000 cases a day to more than 95,000 cases a day heading into the holiday. Hospitalizations were also on the rise growing from less than 46,000 hospitalizations a day to nearly 53,000 hospitalizations at this time last week in several regions of the country, including the four corners region—in the Southwest, the upper Midwest and the Northeast. We could see a number of states dealing with either elevated activity or even surges. And of course we knew we'd be seeing a lot of travel."
He said that although we're in a holding pattern as we wait to learn more about Omicron, "I also want to add the COVID certainly didn't take the weekend off in many parts of the country, we're still seeing the signals of growth or sustained activity in numerous states."
No matter where you live: Follow the public health fundamentals and help end this pandemic, no matter where you live—get vaccinated ASAP; if you live in an area with low vaccination rates, wear an N95 face mask, don't travel, social distance, avoid large crowds, don't go indoors with people you're not sheltering with (especially in bars), practice good hand hygiene, and to protect your life and the lives of others, don't visit any of these 35 Places You're Most Likely to Catch COVID.
Alek Korab
Alek Korab is a Co-Founder and Managing Editor of the ETNT Health channel on Eat This, Not That!
Read more about Alek