These States Have "Out of Control" COVID
The cases and deaths are rising here.
Average COVID deaths in America just surpassed 2,000 a day, a grim milestone that you may find hard to believe, given that you're wishing everything was A-OK back to normal. But it's true. The Delta variant is "more transmissible" and thus more dangerous, responsible for a rise in infections nationwide. Some states are being ravaged more than others. To see which states have out of control infections, read on—and to ensure your health and the health of others, don't miss these Sure Signs You've Already Had COVID.
1
The Situation in the Mountain West, Southeast and Appalachia is "Terrible"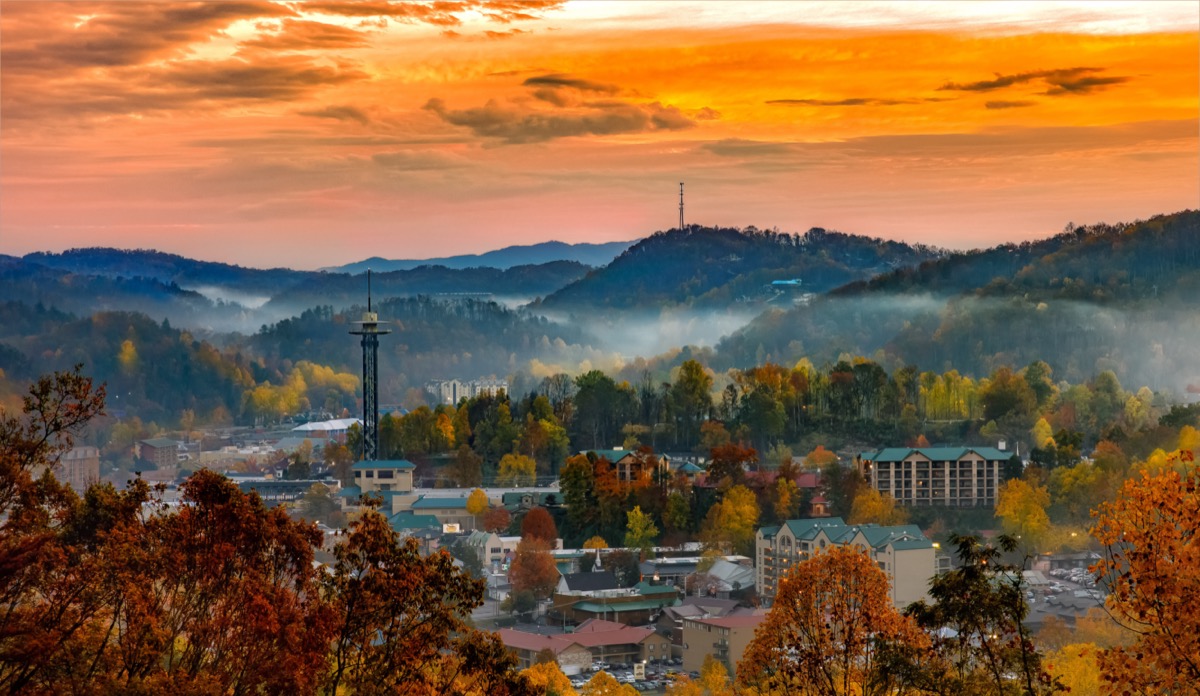 "The current Covid situation remains terrible in much of the U.S. Hospitals in the Mountain West, Southeast and Appalachia are filled with Covid patients. Doctors and nurses are overwhelmed and exhausted. The number of nationwide Covid deaths — which typically lags the trends in new cases by a few weeks — has continued rising recently. About 2,000 Americans are dying every day," said the New York Times just an hour ago. "The situation here is worse than in almost any other country. The U.S. death rate over the past two weeks, adjusted for population, is more than twice as high as Britain's, more than seven times as high as Canada's and more than 10 times as high as Germany's."
2
Mississippi Has the Second Most Deaths Per Capita in the World—After Only Peru
6254a4d1642c605c54bf1cab17d50f1e
"Mississippi has the highest death toll per capita from Covid-19 in the United States, according to data from Johns Hopkins University on Saturday. Nearly one out of every 320 people in Mississippi have died of coronavirus," says CNN. They'd be second to Peru in deaths per capita, as CNN's Jake Tapper pointed out. "Why? One reason is that the U.S. — after getting off to an excellent start — now trails many of these countries in Covid vaccination rate," says the New York Times. "Almost one in four American adults still has not received a shot. The unvaccinated continue to be disproportionately people without a college degree and Republican voters."
3
Idaho is Rationing Healthcare
"In a worrying sign of the escalating spread of the Delta variant of the coronavirus in regions with lower vaccine uptake, several states have started rationing health care," reports Newsweek. "Earlier this week, Idaho—where only around 40 percent of residents are fully vaccinated—announced it was expanding health care rationing across the state after a spike in COVID-19 patients requiring hospitalization exhausted resources….But crisis standards of care mean resources that are limited, such as ICU beds and ventilators, are given to patients that have higher chances of survival." "Our hospitals and healthcare systems need our help," Dave Jeppesen, the director of the Idaho Department of Health and Welfare, said in a statement on Thursday, urging people to get vaccinated.
4
Ohio Governor Says "There's No Place to Run" as Kids are Hospitalized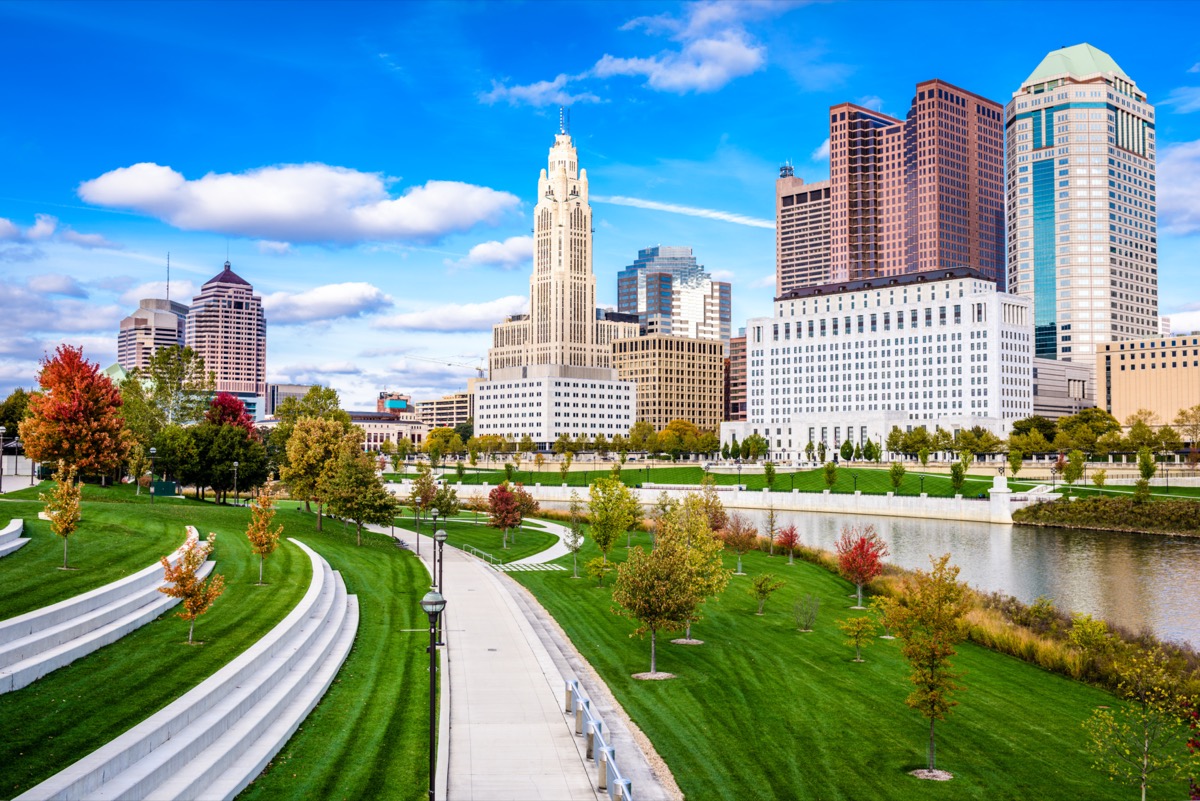 "There's no place you can run from the COVID,"  said Ohio Governor Mike DeWine, who added "the data are now clear that there is a higher level of COVID in school districts where masks are not required." "Twenty five percent of the (coronavirus) cases in Ohio are kids," said Deborah Feldman, president and CEO of Dayton Children's Hospital according to Tiffin Ohio. "We're feeling that in our children's hospitals. We're seeing demand in our emergency departments and our access points at unprecedented levels….Today we had two beds — two beds — available in the hospital for children who need them excluding our (neonatal intensive care unit) and behavioral health beds."
5
In Montana, You May Be Waiting for a Hospital Bed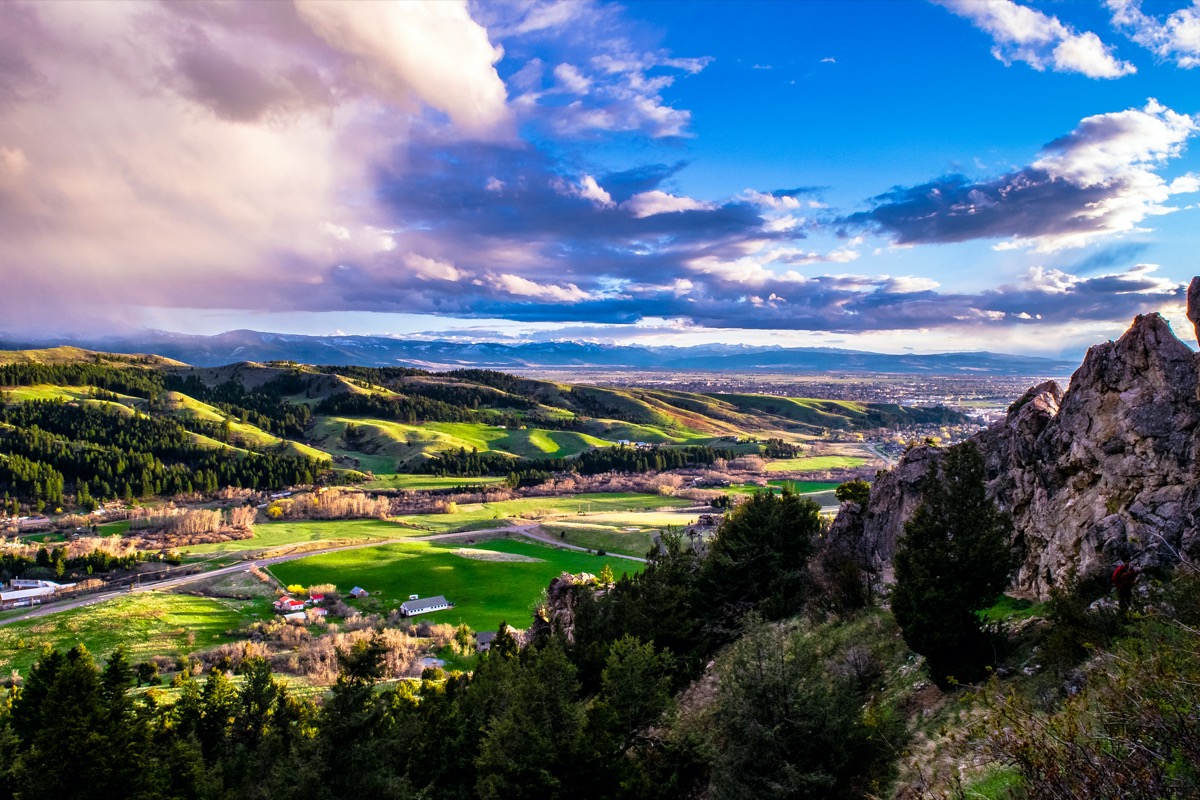 "In both Idaho and Montana, a combination of factors are used to determine a patient's priority score' and a lower score means they are more likely to survive and pushes them higher on the list for resources," says Newsweek. "Both states score people based on saving the highest number of their 'life-years,' so those with cancer or other diseases that affect their life expectancy receive higher scores, according to the AP."
6
How to Stay Safe Where You Live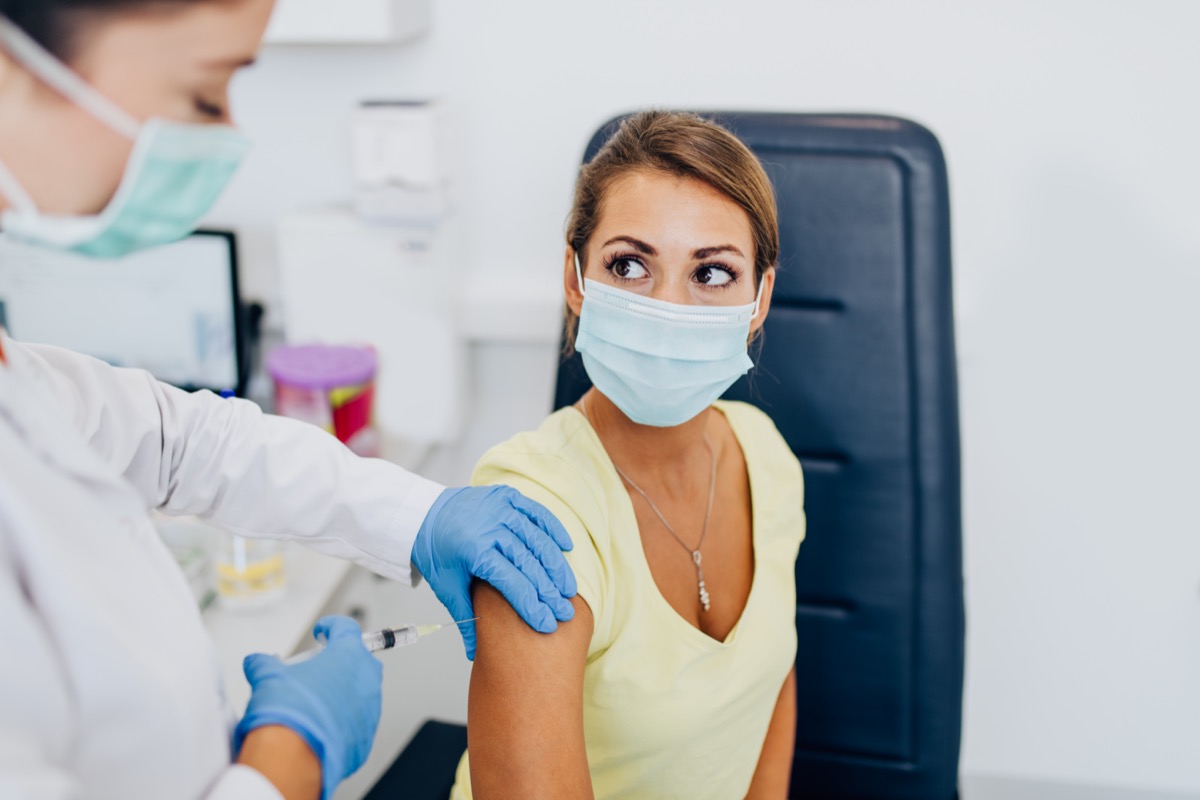 Follow the public health fundamentals and help end this pandemic, no matter where you live—get vaccinated ASAP; if you live in an area with low vaccination rates, wear an N95 face mask, don't travel, social distance, avoid large crowds, don't go indoors with people you're not sheltering with (especially in bars), practice good hand hygiene, and to protect your life and the lives of others, don't visit any of these 35 Places You're Most Likely to Catch COVID.
Alek Korab
Alek Korab is a Co-Founder and Managing Editor of the ETNT Health channel on Eat This, Not That!
Read more about Alek