7 States Where COVID is "Out of Hand"
Here's where COVID cases are surging.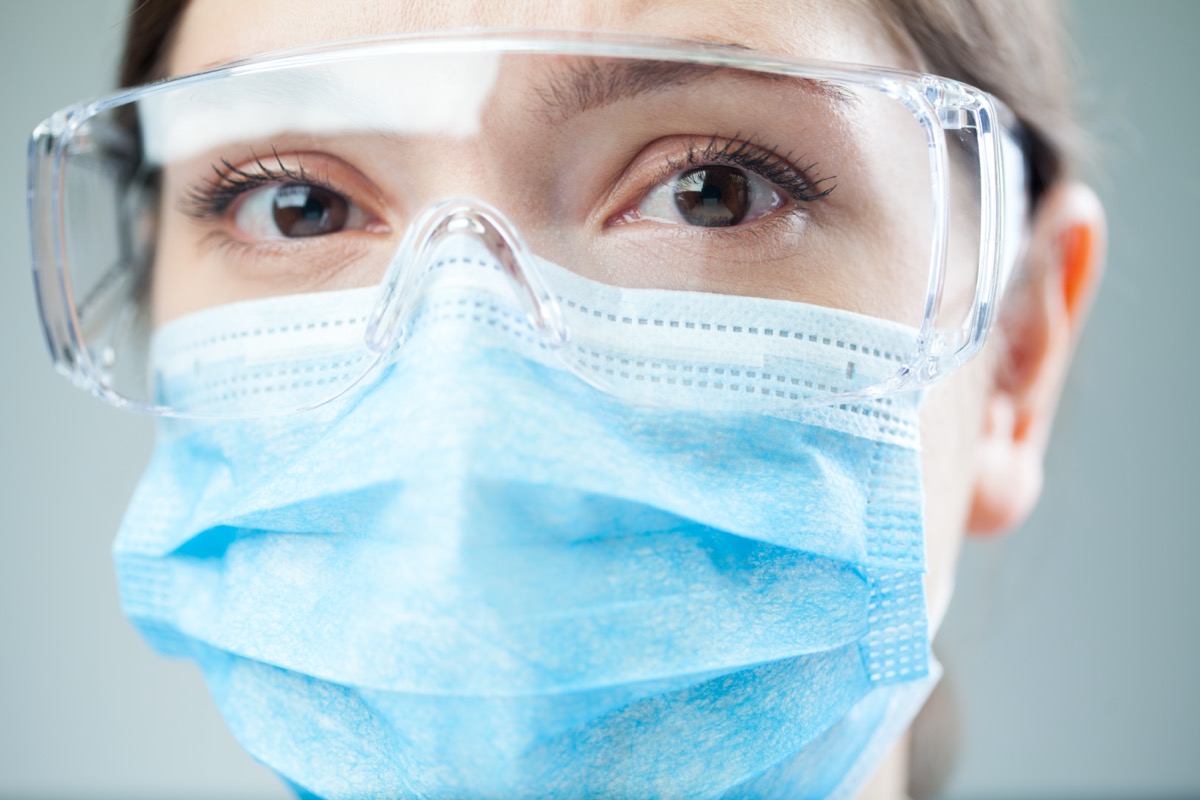 BA.5 is now the dominant strain of COVID-19, causing a surge of virus cases across the US. "It's incredibly immune-evasive," says White House COVID-19 Response Coordinator Dr. Ashish Jha. "People who were infected three months ago were seeing high levels of reinfections. People who have not been boosted for awhile, not gotten a vaccine shot in a while, we're now seeing a lot of breakthrough infections… If you are over 50 years of age and if you have not gotten a COVID shot this year, you need to go out and get one now. It will offer a very high degree of protection, keep you out of the hospital and will get you through the summer." Here are seven states where COVID is out of control. Read on—and to ensure your health and the health of others, don't miss these Sure Signs You've Already Had COVID.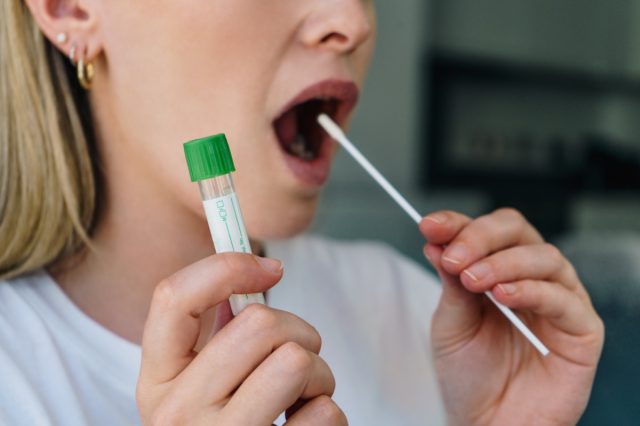 BA.5 is now responsible for 80% of COVID cases in New York. "The decline of reported #COVID19 cases in NYC has stopped," says Dr. Jay Varma, Weill Cornell epidemiologist and former mayor Bill de Blasio's top public health advisor. "Reported cases are at a high plateau, which means actual transmission is very high when you account for the >20x under-counting. This is likely the beginning of a BA.5 wave. Experience from other countries means there will be another big increase in NYC #COVID19 infections, including among those who have had #Omicron in [the] past few months."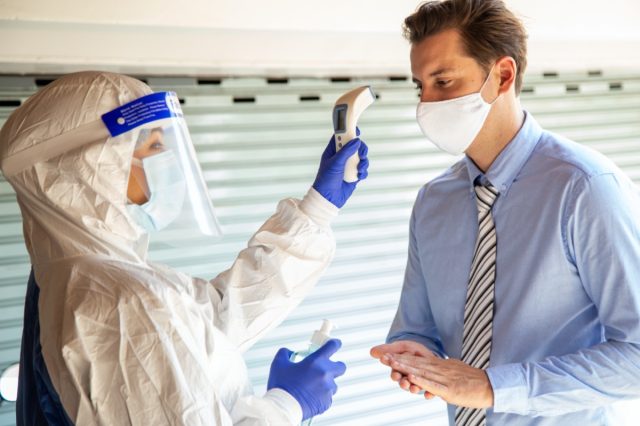 COVID cases in California have increased by 66% over the past two weeks. "When you look at the [coronavirus] case counts, they're no longer reliable. There are tremendous undercounts," says Dr. Robert Wachter, chair of the UC San Francisco Department of Medicine. "And the number of cases now probably is not all that dissimilar to what we saw during the massive surge in December and January."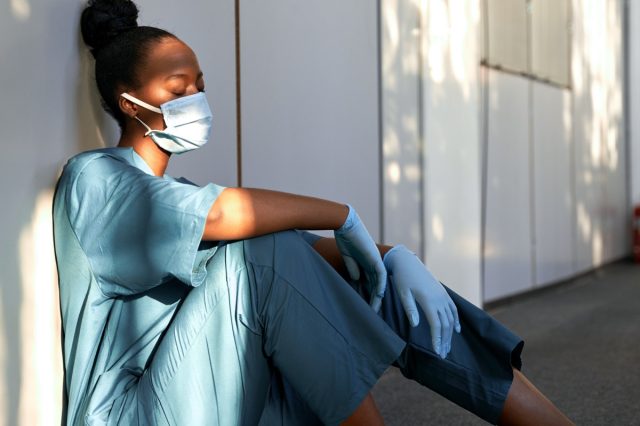 COVID cases are up 64% in Alabama, thanks to BA.5. "As this latest surge continues, the Alabama Department of Public Health reminds citizens to monitor the COVID-19 level in their community and to continue practicing appropriate mitigation and prevention strategies including wearing a well-fitting mask and social distancing," says Wes Stubblefield, MD, FAAP.6254a4d1642c605c54bf1cab17d50f1e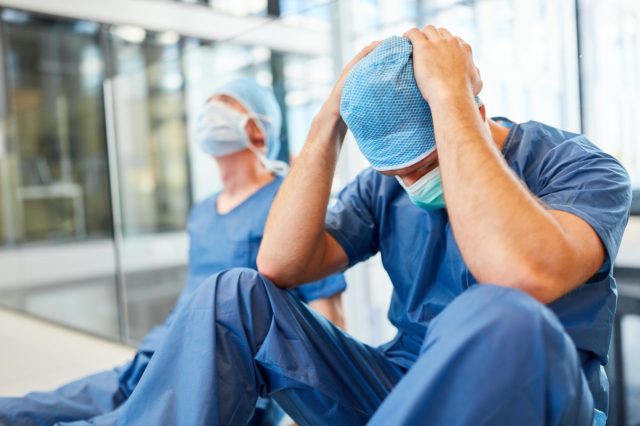 COVID cases are up 166%, and health officials are concerned. "Any way you look at it, the percent positively is now the third-highest it's been throughout the pandemic and continues to rise," says chief medical officer Dr. Steve Stites. "Again, there is a lot of BA.5 out there. If you compare where we are now with the BA.5 variant, we're getting back to where we were with the delta variant. I don't like that wave, and the numbers are going up."
COVID cases are up 87% across Oklahoma. "One of the best things you can do if you are symptomatic is to test and stay home," says Keith Reed, Commissioner of Health. "Taking these precautions will help reduce community transmission. Additionally, there are tools available you can choose to use to protect yourself including good handwashing, testing, vaccination and wearing a mask in high-risk areas. Effective treatments are also available, including antiviral medications and antibody treatment."
COVID cases are up 76% in Pennsylvania, with BA.5 accounting for 56% of new infections. "The variant spreads more easily, it goes from person to person more quickly, and that means we're seeing more cases," says UPMC Infectious Disease Specialist Dr. John Goldman. "In addition, it has potential to escape immunity either from vaccination or natural infection, and so as a result we're seeing more breakthrough cases."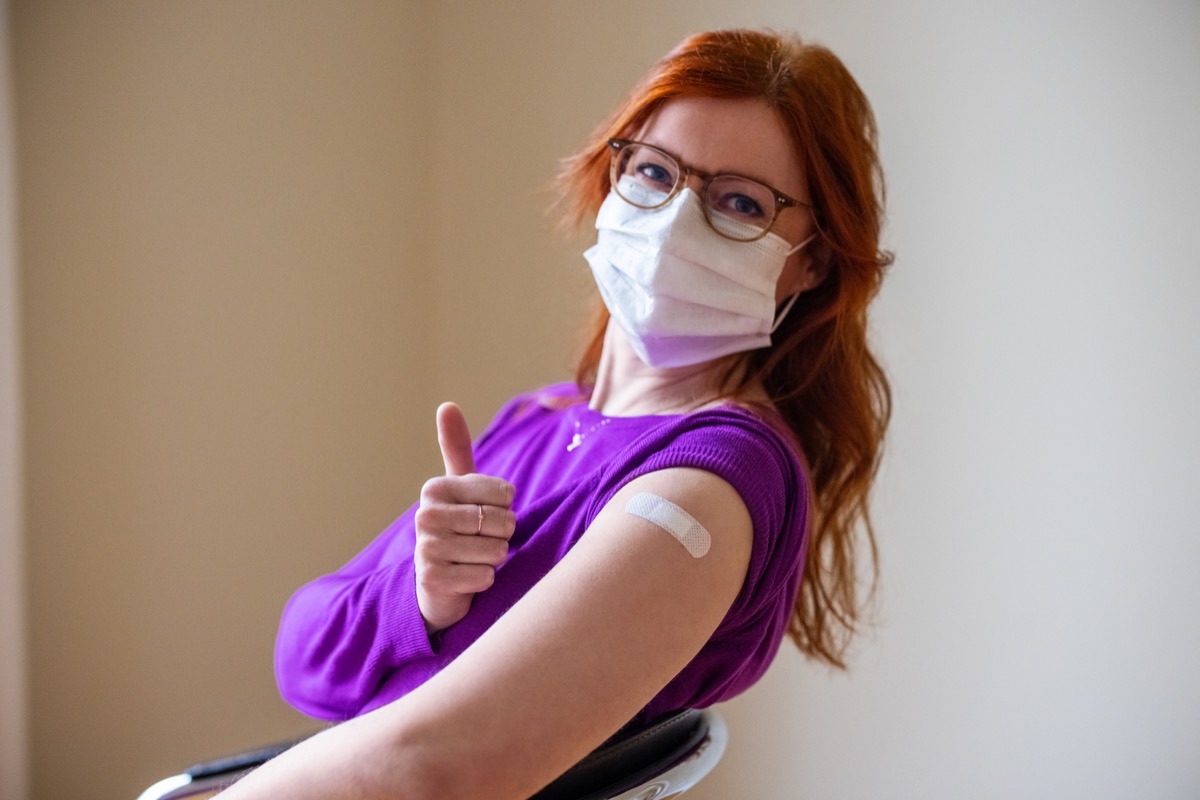 COVID cases are up 63% over the past two weeks in Maryland. "Maryland is one of the most vaccinated states in the country," says state health department spokesman Chase Cook. "We encourage every eligible Marylander to get vaccinated and boosted as soon as possible — safe and effective vaccines are available at hundreds of sites at covidvax.maryland.gov." And to protect your life and the lives of others, don't visit any of these 35 Places You're Most Likely to Catch COVID.
Ferozan Mast
Ferozan Mast is a science, health and wellness writer with a passion for making science and research-backed information accessible to a general audience.
Read more about Ferozan