These States Just Revoked Major Mandates
As Omicron recedes, so do the restrictions.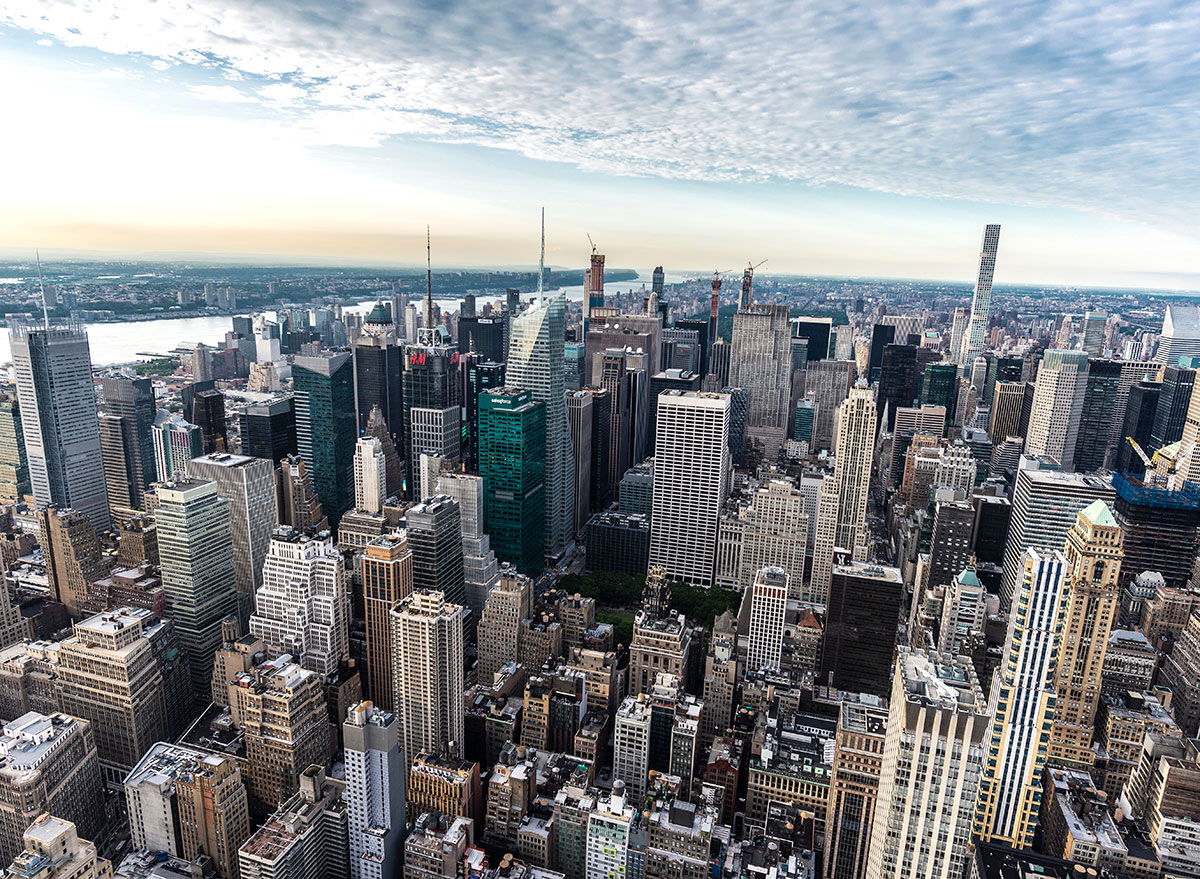 As the Omicron surge peaks and recedes, states across the country—including "blue" ones—are scaling back on protective mandates against COVID. There is one caveat, however. In order to have maximum protection under these new conditions, you must be vaccinated and boosted. "I want to be clear about this point – COVID is still circulating in our communities," warned the governor of one state, who is repealing measures. "And the virus still poses a risk of serious illness, particularly among those who are not up to date on their vaccinations." So which states are scaling back mandates? Read on—and to ensure your health and the health of others, don't miss these Sure Signs You've Already Had COVID.
1
Connecticut Will End the Statewide Mask Mandate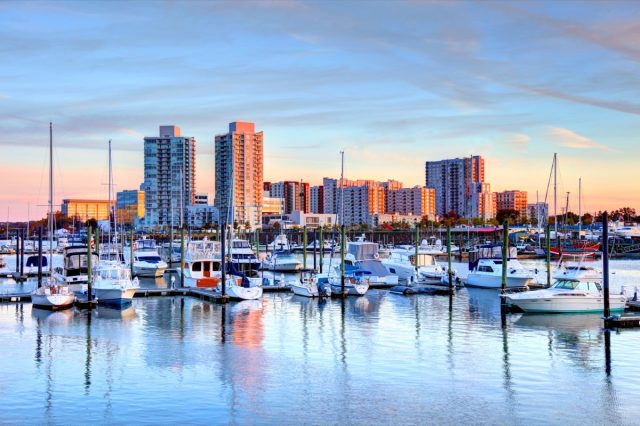 "Gov. Ned Lamont announced Monday that he will end the statewide mask mandate in schools and childcare centers on February 28," reports NBC Connecticut. "The decision after that will be up to individual school districts, Gov. Lamont said." "Connecticut is seeing a dramatic decline in cases caused by the Omicron variant, and children over the age of 5 have had the ability to get vaccinated for more than three months now," Gov. Lamont said. "With this in mind, I think we are in a good position to phase out the requirement that masks be worn in all schools statewide and shift the determination on whether to require this to the local level."
RELATED: "Major" New Study Reveals Cause of Depression For Many6254a4d1642c605c54bf1cab17d50f1e
2
New Jersey No Longer Requires Masks in Schools
"Gov. Philip D. Murphy of New Jersey, a Democrat who has imposed some of the nation's most stringent pandemic-related mandates, will no longer require students and school employees to wear masks, signaling a deliberate shift toward treating the coronavirus as a part of daily life," reports the New York Times. "This is not a declaration of victory as much as an acknowledgment that we can responsibly live with this thing," Mr. Murphy said. "The new policy will take effect the second week of March, two years after New York and New Jersey became early epicenters of a virus that has since mutated and resurged, killing more than 900,000 people nationwide."
3
New York Will Drop the Indoor Mask Mandate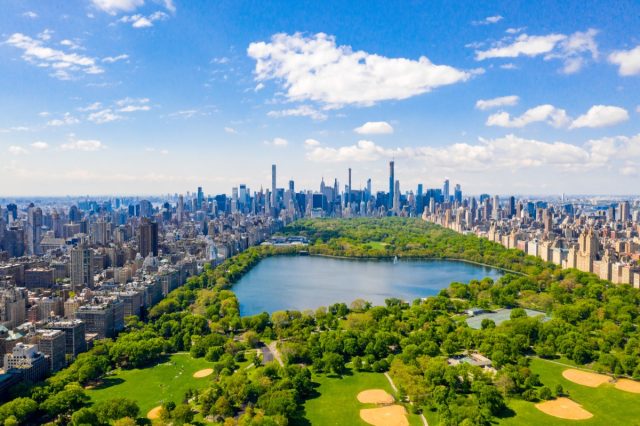 "Gov. Kathy Hochul will drop New York's stringent indoor mask mandate on Wednesday, ending a requirement that businesses ask customers for proof of full vaccination or require mask wearing at all times, and marking a turning point in the state's coronavirus response, according to three people briefed on her decision," reports the New York Times. "The decision will eliminate a rule that prompted legal and interpersonal clashes over mask wearing, especially in conservative parts of New York. It was set to expire on Thursday and would have required renewing."
4
Oregon May Lift Requirements in March
"The evidence from Oregon and around the country is clear: masks save lives by slowing the spread of COVID-19," said Dr. Dean Sidelinger, Oregon's state health officer. "We should see COVID-19 hospitalizations drop by the end of March, because so many Oregonians are wearing masks and taking other steps to protect themselves and each other, such as getting a booster shot or vaccinating their children. At that point, it will be safer to lift mask requirements."
RELATED: Never Do This After Age 60, Experts Warn

5
Delaware Will Lift Universal Indoor Mask Mandate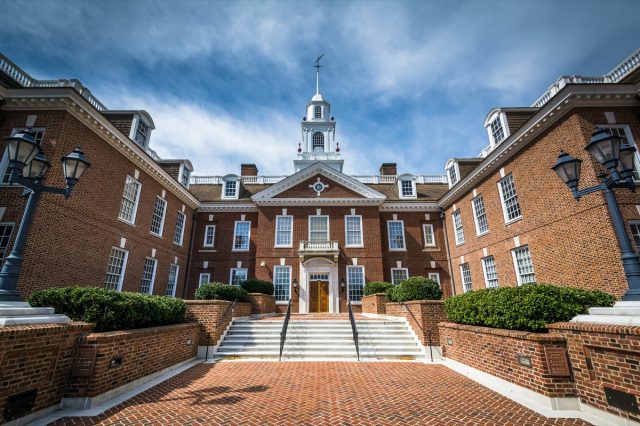 "Governor John Carney on Monday signed a revision to the State of Emergency order, lifting Delaware's universal indoor mask mandate effective at 8:00 a.m. on Friday, February 11," reports the Delaware government. "Also in Monday's modification, Governor Carney temporarily extended the mask requirement in public and private K-12 schools and child care facilities. That requirement, which applies to children kindergarten-age and older, will expire at 11:59 p.m. on Thursday, March 31. The temporary extension gives parents time ​to get their school-age children vaccinated before the expiration of the statewide requirement."
"We're in a much better place than we were several weeks ago in the middle of the Omicron surge of COVID-19 cases and hospitalizations," said Governor Carney. "I want to be clear about this point – COVID is still circulating in our communities. And the virus still poses a risk of serious illness, particularly among those who are not up to date on their vaccinations. But we have the tools to keep ourselves and each other safe. Get vaccinated. Get your booster. That's especially important for children, where we continue to see low rates of vaccination. For all the parents out there – the best way to keep your child in school learning, and to prevent them from getting sick, is to get them vaccinated. It's that simple. I want to thank all Delawareans for taking this threat seriously."
6
How to Stay Safe Out There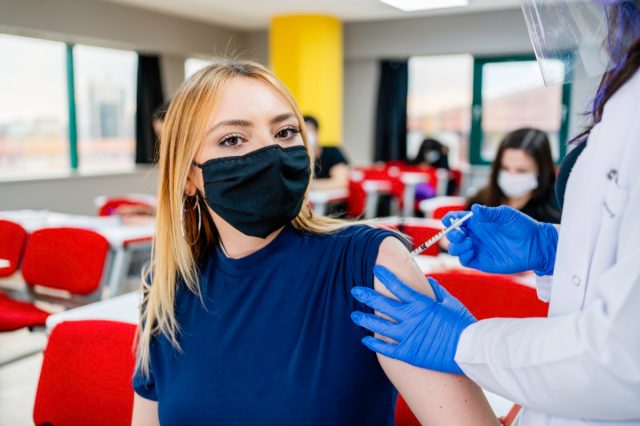 Follow the public health fundamentals and help end this pandemic, no matter where you live—get vaccinated or boosted ASAP; if you live in an area with low vaccination rates, wear an N95 face mask, don't travel, social distance, avoid large crowds, don't go indoors with people you're not sheltering with (especially in bars), practice good hand hygiene, and to protect your life and the lives of others, don't visit any of these 35 Places You're Most Likely to Catch COVID.
Alek Korab
Alek Korab is a Co-Founder and Managing Editor of the ETNT Health channel on Eat This, Not That!
Read more about Alek