States Where the BA.5 Variant is "Out of Control"
Some states are affected more than others.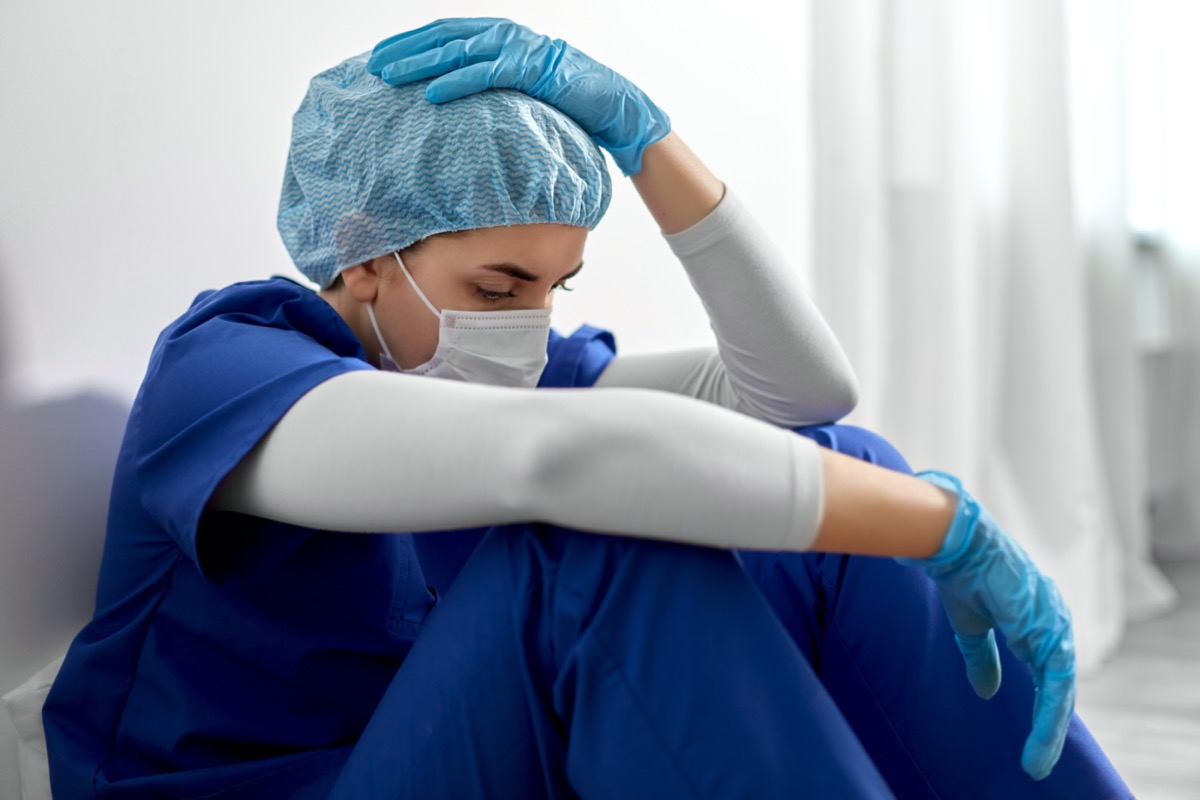 According to the Centers for Disease Control and Prevention, BA.5 has become the dominant strain of COVID in the United States. The highly contagious subvariant is able to elude protection provided by vaccines and prior infection, so it's important to take precautions (like masking in public places) in areas where transmission is high. These are the five states with the highest increases in COVID cases, according to data collected by the New York Times. Read on to find out more—and to ensure your health and the health of others, don't miss these Sure Signs You've Already Had COVID.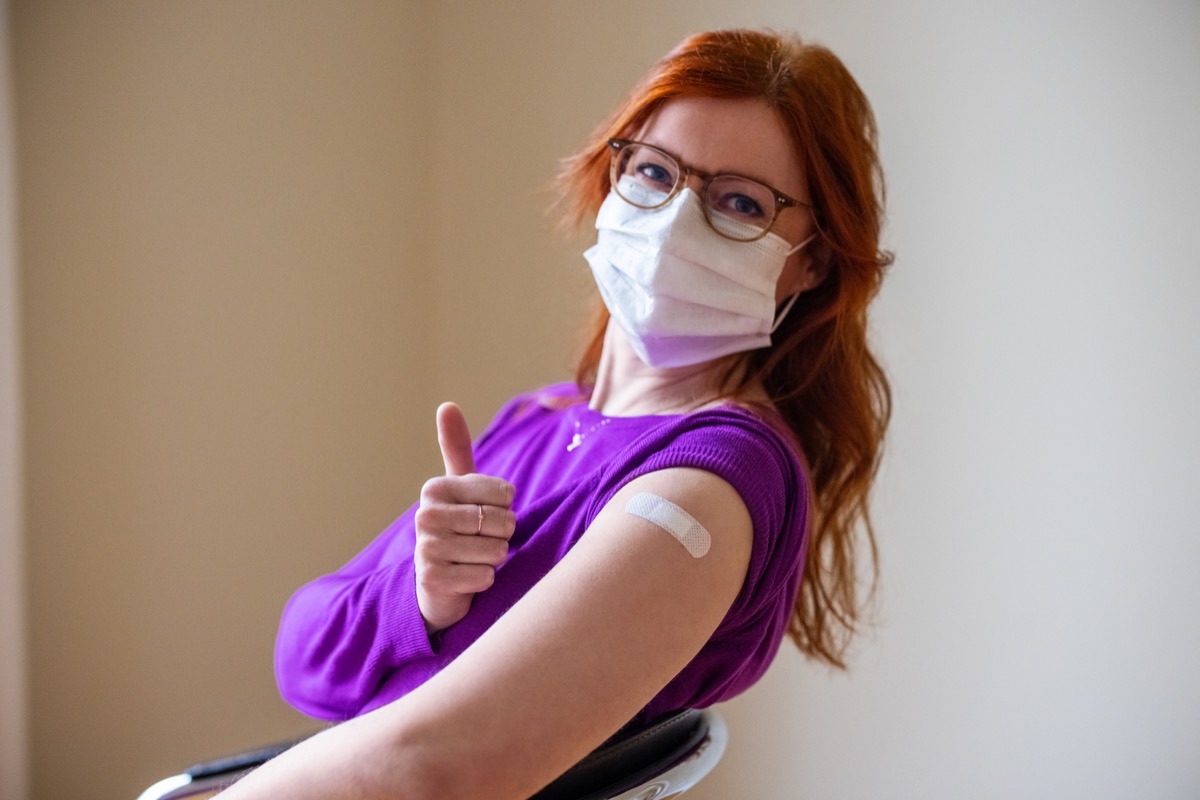 New COVID cases are up 85% in Kentucky in the last two weeks—the biggest increase in the nation—and hospitalizations are up 13%, the New York Times reports. Thirty-seven counties in the state are at "high" levels of community spread, says the Lexington Herald-Leader. In these "red" areas, residents are encouraged to wear a face mask in public places. "The No. 1 thing you can do if you're in a red county, to protect yourself, is get vaccinated. And if you're vaccinated, get boosted. If you have all that, good, consider wearing a mask," Gov. Andy Beshear said last week. 6254a4d1642c605c54bf1cab17d50f1e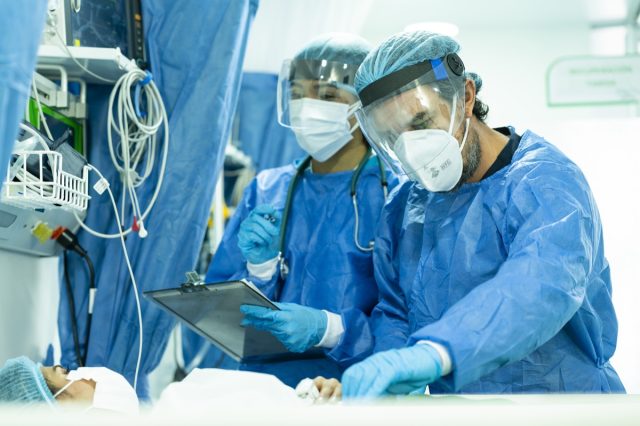 In Georgia, new COVID cases are also up 85% compared to two weeks ago, tying Kentucky for the nation's largest COVID increase. Experts say the high contagiousness of subvariant BA.5 is responsible. "It borders into the territory of measles, which is the most infectious agent we know of,'  epidemiologist Dr. Felipe Lobelo told Fox 5 Atlanta. "And, because it's so transmissible, we know what happens when millions of people get exposed to the virus. You're going to have not only lots of cases, but the potential for increased hospitalizations and deaths, unfortunately. We're starting to see a surge in hospitalizations not only in Georgia but across the country."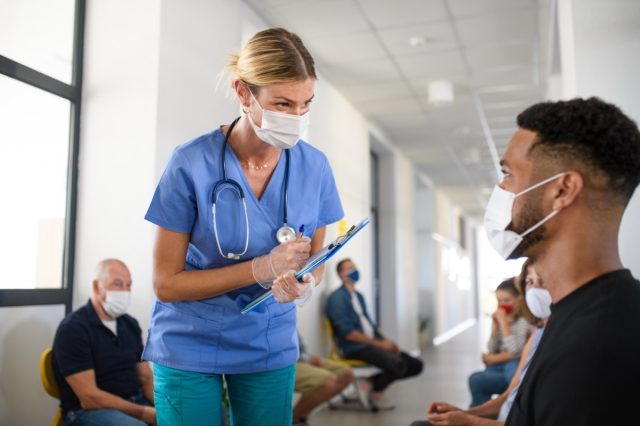 In North Carolina, new cases are up 63% over two weeks ago, according to the Times tracker. ""The virus is tweaking itself to be more infectious," Dr. David Wohl, UNC Health infectious diseases expert, told ABC 11 this week. "What we're talking about is a virus that's a little bit more catchy than the previous version."
In Arkansas, new COVID cases are up 58% compared to 14 days ago, and hospitalizations are up 46% in the same time period. The state's health director told KUAR why BA.5 seems to be more contagious. "One is that it does a very good job of multiplying itself in people's upper airways, so they can spread it more easily," said Dr. Jennifer Dillaha. "Two, it is different enough from the previous variants that it poses a certain amount of what we call 'immune escape,' so that people who have had COVID-19 can get infected again with this variant."
She noted that evidence suggests reinfections may cause more severe disease. "Each infection does some damage, and it can be cumulative. And then it also means that that cumulative damage can predispose you to what we could call a chronic condition," she said.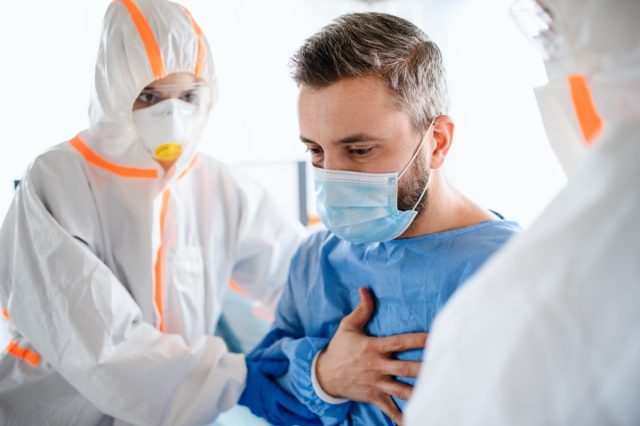 Texas has seen the nation's fifth-largest jump in COVID cases in the last two weeks: 37%. "These two new subvariants that we're seeing in BA.4 and BA.5 seem to be causing more disease in the lung tissue than the omicron variant that we had circulating in the January, February timeframe," Dr. Desmar Walkes, the Austin-Travis County health authority, told KXAN on July 8. There is evidence that these subvariants cause more severe disease than earlier iterations of Omicron. And to protect your life and the lives of others, don't visit any of these 35 Places You're Most Likely to Catch COVID.