Stop Doing This or You'll Risk BA.2, Experts Say
Five things raising your risk of getting COVID.
With the Omicron BA.2 subvariant causing an uptick of COVID-19 cases in the U.S., how can people stay safe and help curb the spread? "We expect people to get re-infected continuously, similar to other seasonal coronaviruses. Antibodies decline very quickly and people can get infected," says Shangxin Yang, professor of pathology and laboratory medicine at the David Geffen School of Medicine at UCLA. "The true issue here is that we're entering a different phase of the pandemic, where the virus has become not as deadly and we have all the tools we need. We need to now assess whether it's a risk to the general population vs. a risk to an individual person." Here are five things raising your risk of getting infected with COVID-19. Read on—and to ensure your health and the health of others, don't miss these Sure Signs You've Already Had COVID.
Lagging Behind on Vaccinations and Boosters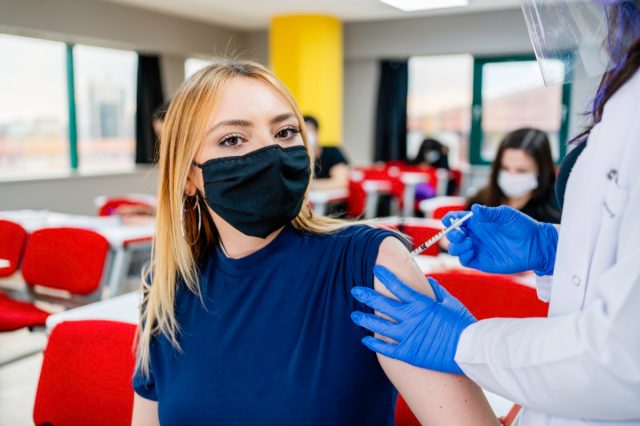 Experts say vaccination is key in protecting against BA.2—so don't get behind on your COVID-19 vaccinations or boosters. "The initial data suggests that if you've been infected with BA.1, you have pretty good immunity against BA.2," says virologist Andrew Pekosz, Ph.D. "It's difficult to predict these things in a pandemic, but my sense is that BA.2 will be moving through populations that are either unvaccinated, haven't been boosted, or haven't been infected recently. The data say BA.1 should protect against BA.2, and probably vice versa."
Don't Ignore Immune Health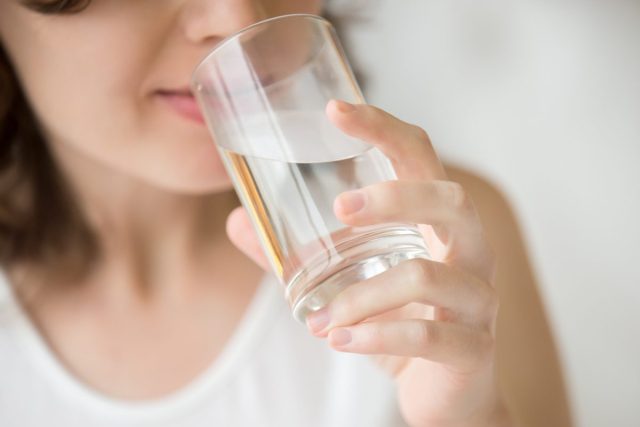 While getting vaccinated is of course the most effective way to prevent infection, immune health cannot be ignored. "Staying well hydrated—in all seasons—is vital to your immune system. Drink water routinely throughout the day, whether you have a cold or flu, or you're just trying to avoid illness," says Janelle Glick, MA, RD, LDN. "Add a squeeze of lemon, lime, orange or grapefruit for an extra boost of vitamin C. Everyone should have at least eight 8-ounce glasses of water daily. Men need more than women. The U.S. National Academies of Sciences, Engineering & Medicine recommend that women drink 11.5 cups per day and men 15.5."
Not Wearing a Mask Indoors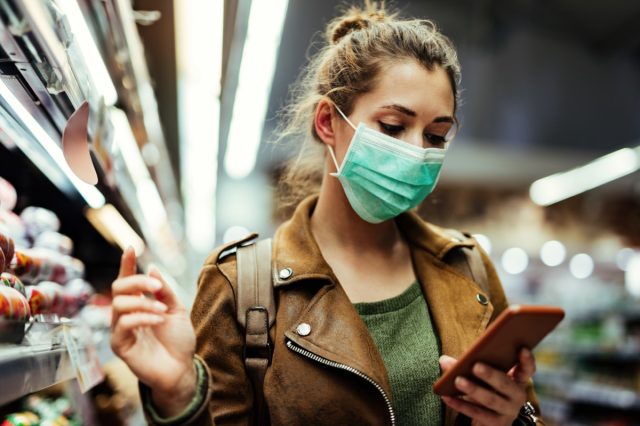 A federal judge has overturned the CDC mask mandate for public transit, but virus experts are concerned about what the potential consequences might be. "I think this really is what it comes down to: How much are we willing to sacrifice?" Chief Medical Correspondent Dr. Sanjay Gupta tells Kate Bouldan on CNN's At This Hour. "If you consider putting [a mask] on a sacrifice, how much are you willing to sacrifice in order to protect that vulnerable population? And that's millions of people that we're talking about here—and again, 500 people still on average dying a day of this disease. That's a plane full of people every day, still dying. Will these masks make a difference? It's not gonna solve the problem, but we're still clearly in this pandemic. And that's why you wanna be careful about, you know, relaxing these types of measures."
Don't Ignore Virus Infection Rates In Your Community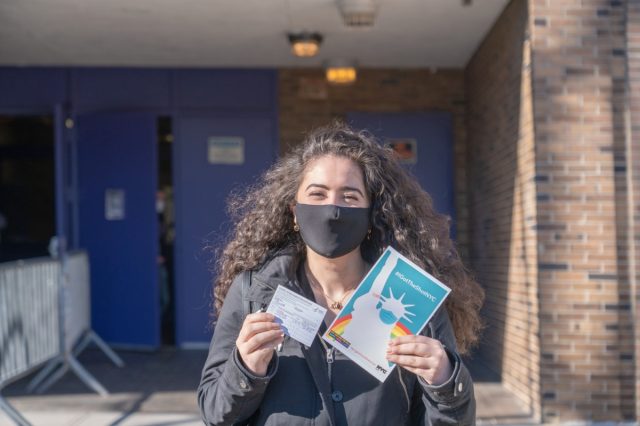 Knowledge is power: Make sure you are aware of how high infection and hospitalization rates are in your area. "As more people get vaccinated, the rates of infection and hospitalization will vary in your area," says Lisa Lockerd Maragakis, M.D., M.P.H. "For the foreseeable future, it's a good idea to be familiar with the vaccination and COVID-19 data for your area and follow the local, state and federal safety guidelines."6254a4d1642c605c54bf1cab17d50f1e
Don't Be Complacent While Traveling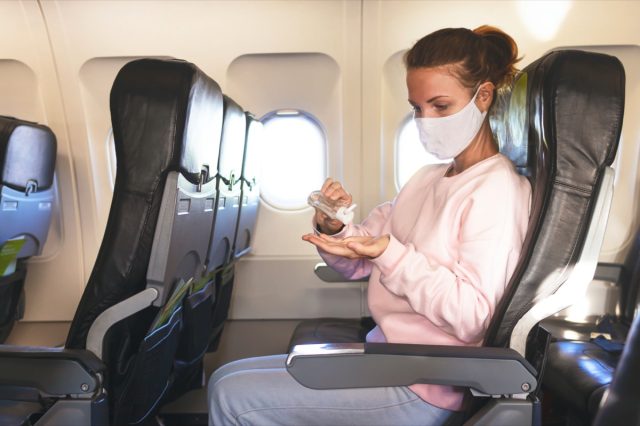 "The decision on whether you should fly depends on your personal level of risk tolerance and being aware of the local rates of COVID-19 at both your starting and final destinations," says pulmonary and critical care physician Joseph Khabbaza, MD. "If you do choose to fly, it can be done safely by sticking to the basics."
How to Stay Safe Out There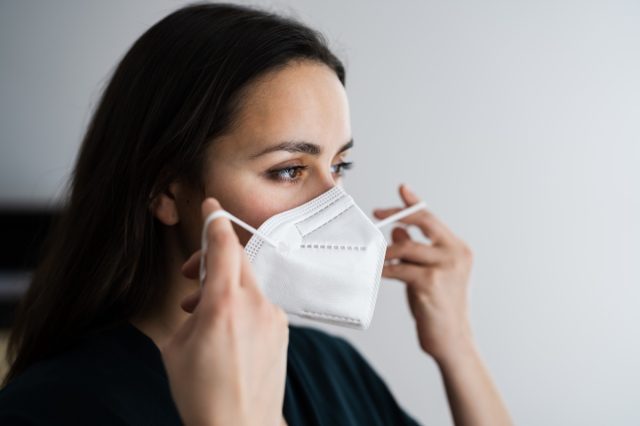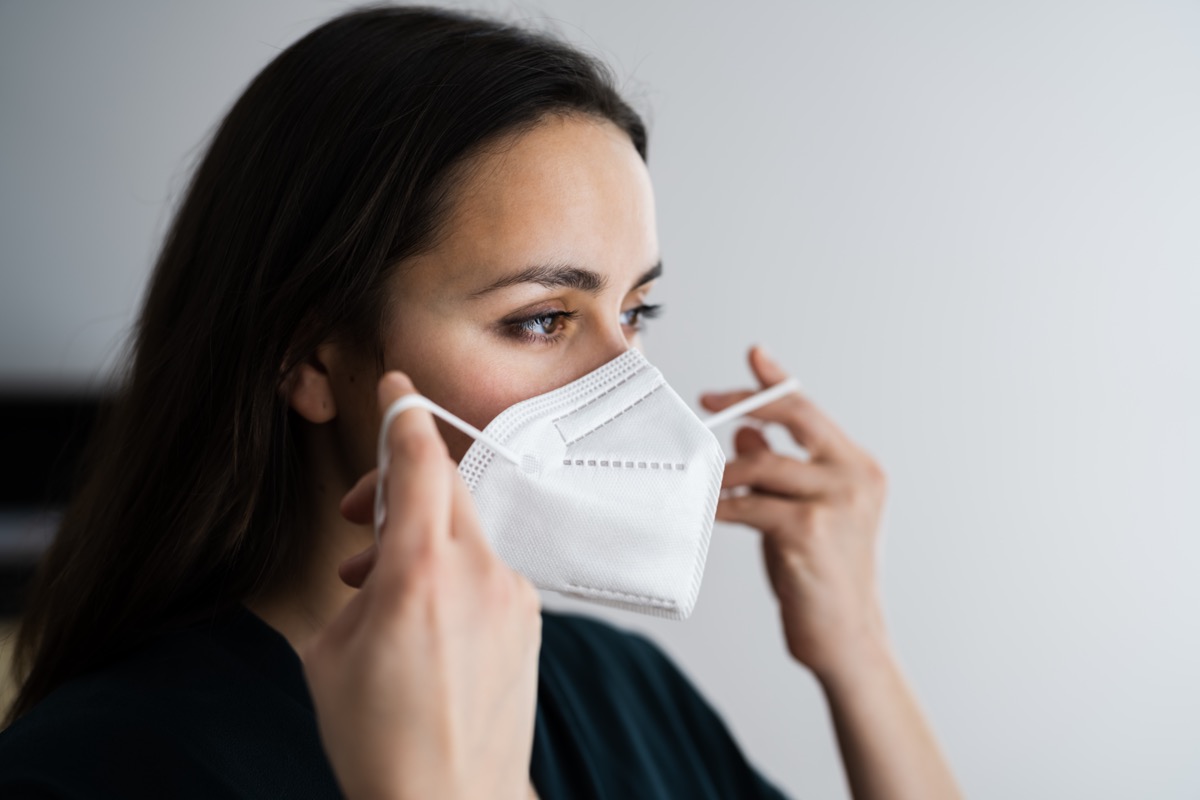 Follow the public health fundamentals and help end this pandemic, no matter where you live—get vaccinated or boosted ASAP; if you live in an area with low vaccination rates, wear an N95 face mask, don't travel, social distance, avoid large crowds, don't go indoors with people you're not sheltering with (especially in bars), practice good hand hygiene, and to protect your life and the lives of others, don't visit any of these 35 Places You're Most Likely to Catch COVID.
Ferozan Mast
Ferozan Mast is a science, health and wellness writer with a passion for making science and research-backed information accessible to a general audience.
Read more about Ferozan