Sure Signs You're in Danger of a "Deadly" Illness, Says CDC
The symptoms of heart disease, cancer, COPD, stroke and Alzheimer's are must-knows.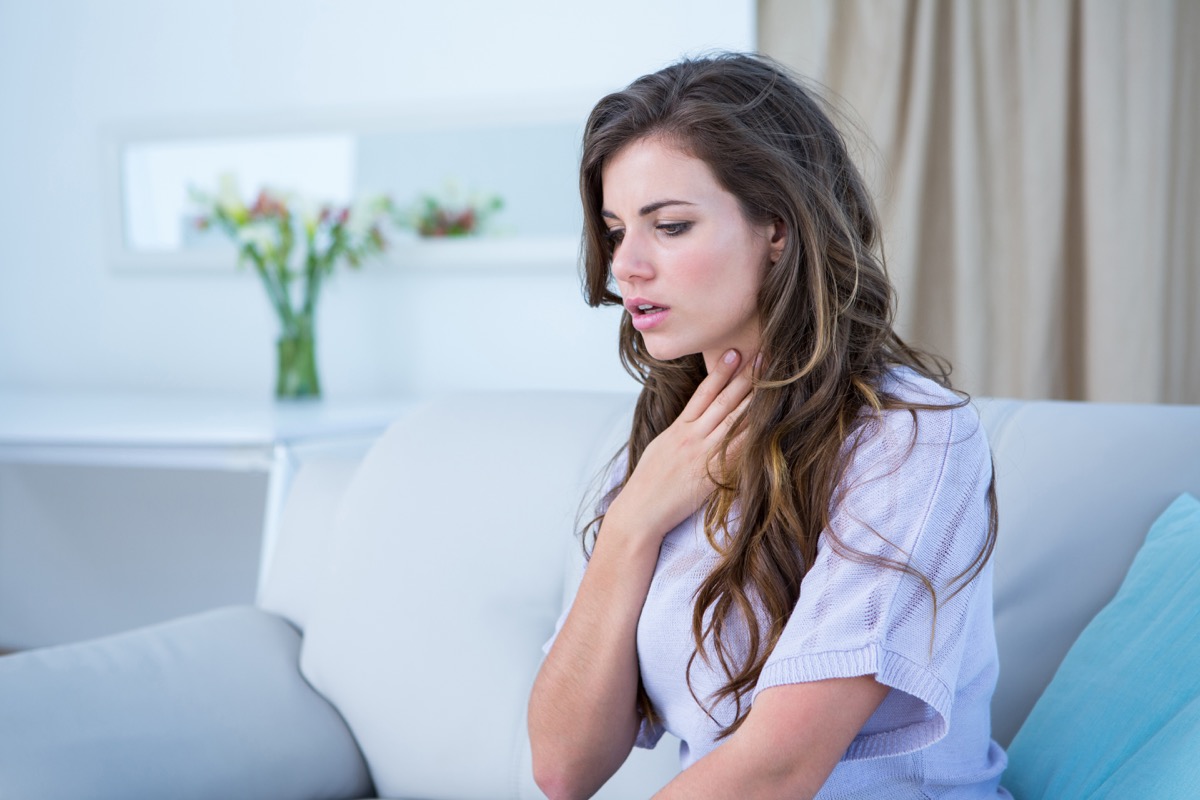 Over the past year, the coronavirus weaseled its way onto the list of the most common causes of death—and it's still a threat. Knowing the signs of the top 5 other deadliest diseases you could develop could be a matter of life or death. Read on for this latest list from the CDC—and to ensure your health and the health of others, don't miss these Sure Signs You Have "Long" COVID and May Not Even Know It.
1
You May Have Heart Disease
"A buildup of fatty plaques in your arteries, or atherosclerosis (ath-ur-o-skluh-ROE-sis) can damage your blood vessels and heart," according to the Mayo Clinic. "Plaque buildup causes narrowed or blocked blood vessels that can lead to a heart attack, chest pain (angina) or stroke. Coronary artery disease symptoms may be different for men and women. For instance, men are more likely to have chest pain. Women are more likely to have other signs and symptoms along with chest discomfort, such as shortness of breath, nausea and extreme fatigue.
Signs and symptoms can include:
Chest pain, chest tightness, chest pressure and chest discomfort (angina)

Shortness of breath

Pain, numbness, weakness or coldness in your legs or arms if the blood vessels in those parts of your body are narrowed

Pain in the neck, jaw, throat, upper abdomen or back."
"Cancer can cause many symptoms, but these symptoms are most often caused by illness, injury, benign tumors, or other problems," according to the National Cancer Institute. "If you have symptoms that do not get better after a few weeks, see your doctor so that problems can be diagnosed and treated as early as possible. Often, cancer does not cause pain, so do not wait to feel pain before seeing a doctor. Some of the symptoms that cancer may cause include:
Breast changes
Lump or firm feeling in your breast or under your arm

Nipple changes or discharge

Skin that is itchy, red, scaly, dimpled, or puckered
Bladder changes
Trouble urinating

Pain when urinating

Blood in the urine
Bleeding or bruising, for no known reason
Bowel changes 
Blood in the stools

Changes in bowel habits
Cough or hoarseness that does not go away
Eating problems
Pain after eating (heartburn or indigestion that doesn't go away)
Trouble swallowing

Belly pain

Nausea and vomiting

Appetite changes
Fatigue that is severe and lasts
Fever or night sweats for no known reason
Mouth changes
A white or red patch on the tongue or in your mouth

Bleeding, pain, or numbness in the lip or mouth
Neurological problems
Headaches

Seizures

Vision changes

Hearing changes

Drooping of the face
Skin changes
A flesh-colored lump that bleeds or turns scaly

A new mole or a change in an existing mole

A sore that does not heal

Jaundice (yellowing of the skin and whites of the eyes)
Swelling or lumps anywhere such as in the neck, underarm, stomach, and groin
Weight gain or weight loss for no known reason"
3
You Might Have Chronic Lower Respiratory Diseases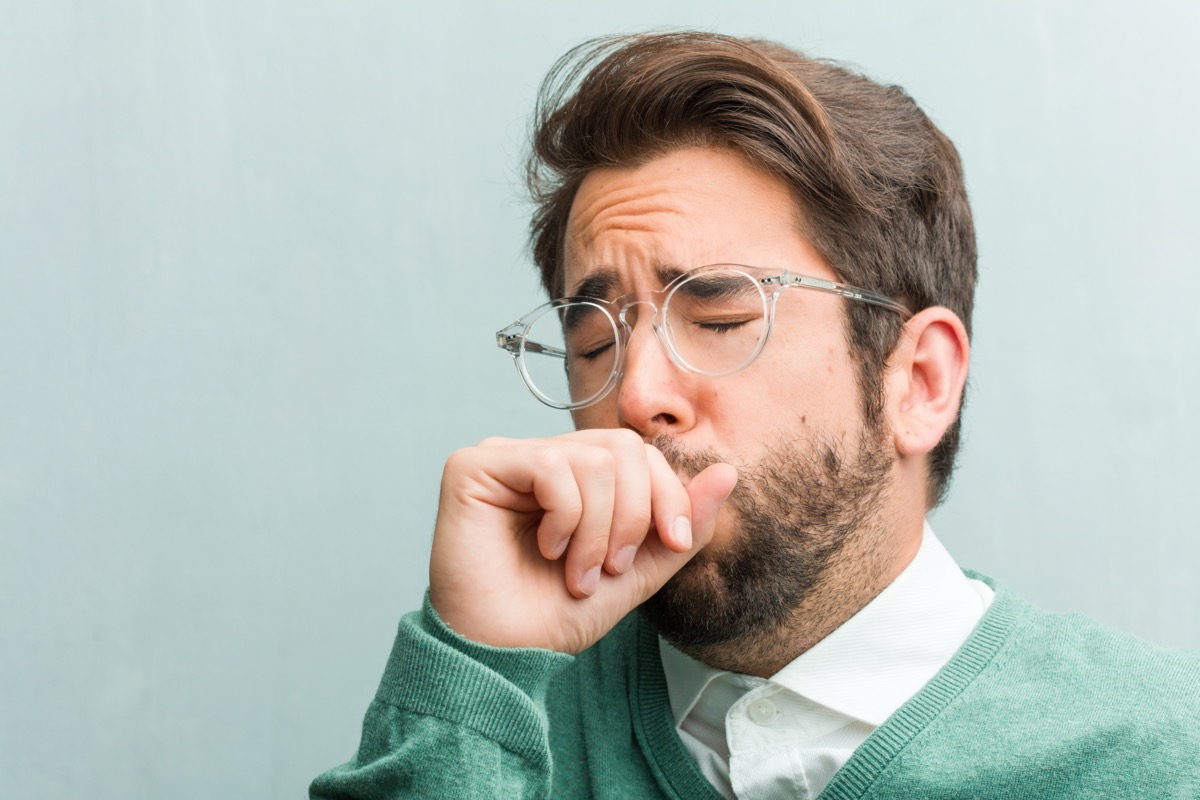 The primary culprit here was "Chronic obstructive pulmonary disease, or COPD," which "refers to a group of diseases that cause airflow blockage and breathing-related problems. It includes emphysema and chronic bronchitis," according to the CDC. "Symptoms of COPD include:
Frequent coughing or wheezing.

Excess phlegm, mucus, or sputum production.

Shortness of breath.

Trouble taking a deep breath."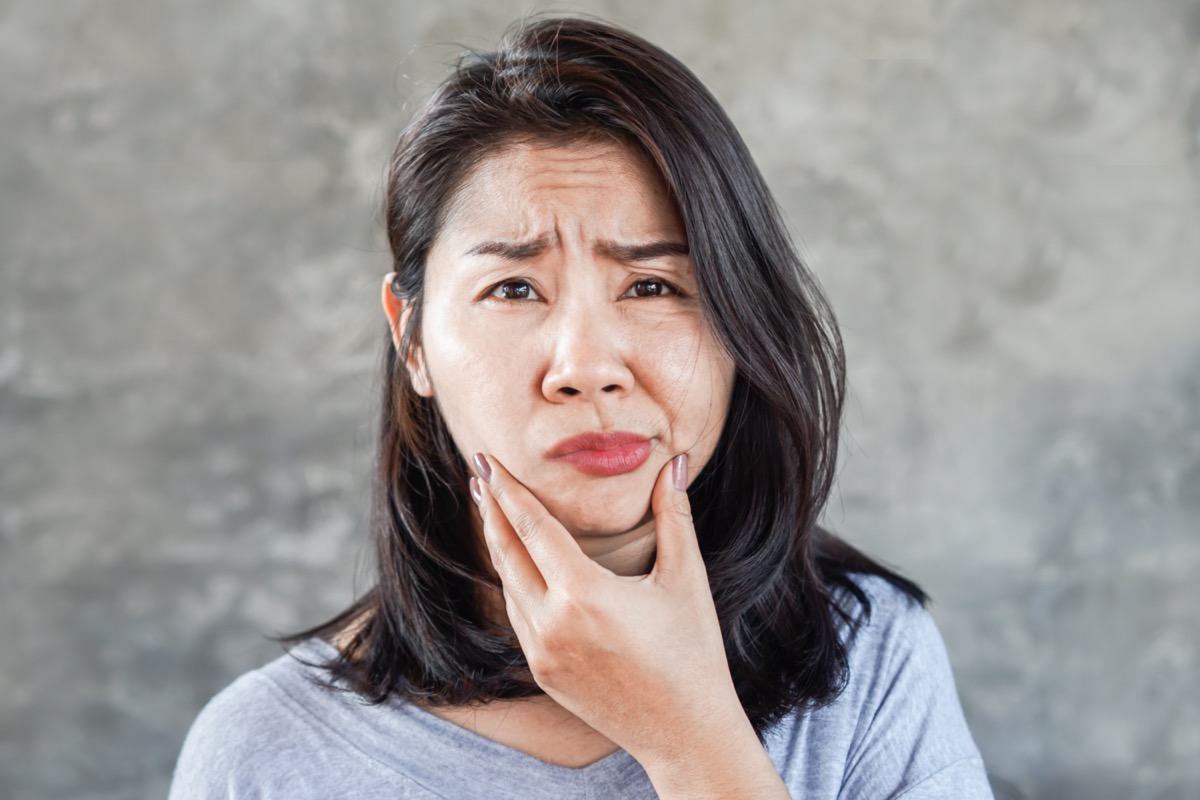 "During a stroke, every minute counts! Fast treatment can lessen the brain damage that stroke can cause," says the CDC. "By knowing the signs and symptoms of stroke, you can take quick action and perhaps save a life—maybe even your own." The signs:
"Sudden numbness or weakness in the face, arm, or leg, especially on one side of the body.

Sudden confusion, trouble speaking, or difficulty understanding speech.

Sudden trouble seeing in one or both eyes.

Sudden trouble walking, dizziness, loss of balance, or lack of coordination.

Sudden severe headache with no known cause.
Call 9-1-1 right away if you or someone else has any of these symptoms."
5
You May Have Alzheimer's Disease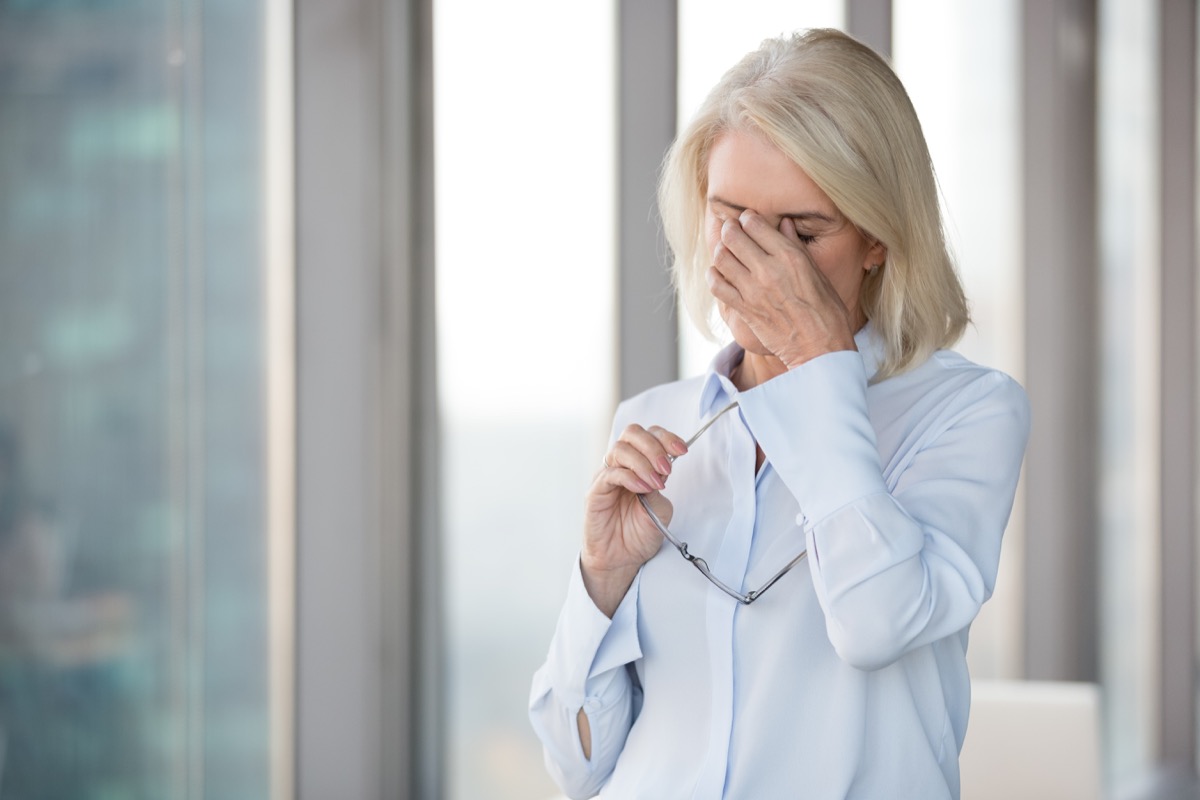 "Memory loss is the key symptom of Alzheimer's disease," says the Mayo Clinic. "Early signs include difficulty remembering recent events or conversations. As the disease progresses, memory impairments worsen and other symptoms develop. At first, a person with Alzheimer's disease may be aware of having difficulty remembering things and organizing thoughts. A family member or friend may be more likely to notice how the symptoms worsen." In fact, don't miss these Early Signs of Dementia.6254a4d1642c605c54bf1cab17d50f1e
Alek Korab
Alek Korab is a Co-Founder and Managing Editor of the ETNT Health channel on Eat This, Not That!
Read more about Alek
More content from
ETNT Health