Sure Signs You Have the New COVID Variant
Cold-like symptoms join the usual COVID symptoms, say UK experts.
With a new COVID-19 variant proving "more transmissible"—and breakthrough cases possible, though apparently unlikely, even after vaccination—it's important to stay on top of any new symptoms you may be experiencing, since they could be coronavirus. By now, you may know the core symptoms of the traditional virus, but experts in the UK are saying that the new variant may have some additional hallmarks that are different. Read on so you can spot all the symptoms—and to ensure your health and the health of others, don't miss these Sure Signs You Have "Long" COVID and May Not Even Know It.
1
Watch Out for Bad Cold-Like Symptoms
"While rates of COVID infection are high, it's reassuring to see vaccinations protecting the vulnerable as hospitalisations and deaths remain very low," says the COVID Symptom Survey out of the UK. "ZOE COVID Study data shows symptoms are more mild and are similar to those of a bad cold." Keep reading to see what exactly to watch for.
Coming in at a surprising #1 on the survey of symptoms, a headache may be a sign you have COVID. This may be because the virus causes inflammation and also neurological issues, which can cause head pain. These can resemble a "jackhammer," in the words of one patient, and some last for many months, if you get Post-COVID Syndrome.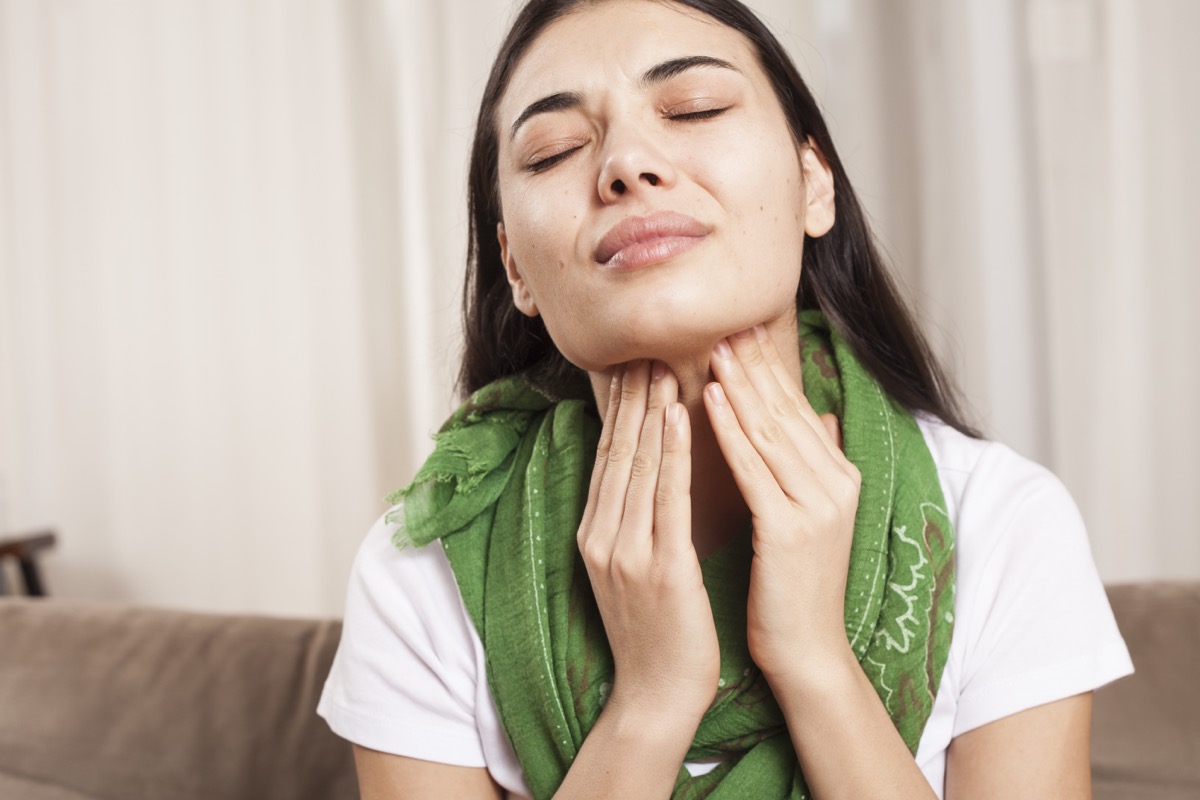 A scratchy throat and dry cough have been symptoms since the beginning of the pandemic, but sore throat came in as the second most common symptom in the new survey—watch out for it, and get tested if you have one.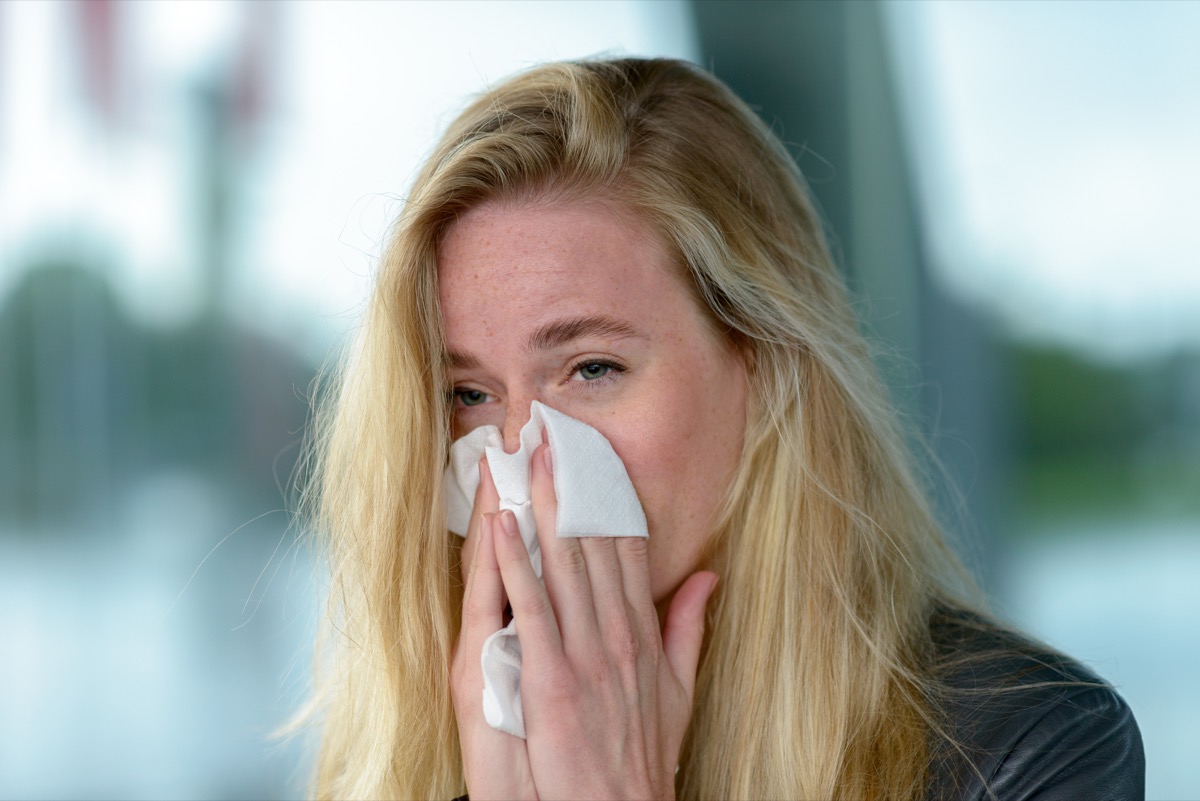 A runny nose wasn't the most common of COVID symptoms before, but now, according to the survey, it's the third most common symptom. "We've seen a number of folks with cold-like symptoms," said Dr. Robert Hopkins Jr., an internist at the University of Arkansas for Medical Sciences in Little Rock, told NBC News.
5
Sneezing Has Also Emerged as a Symptom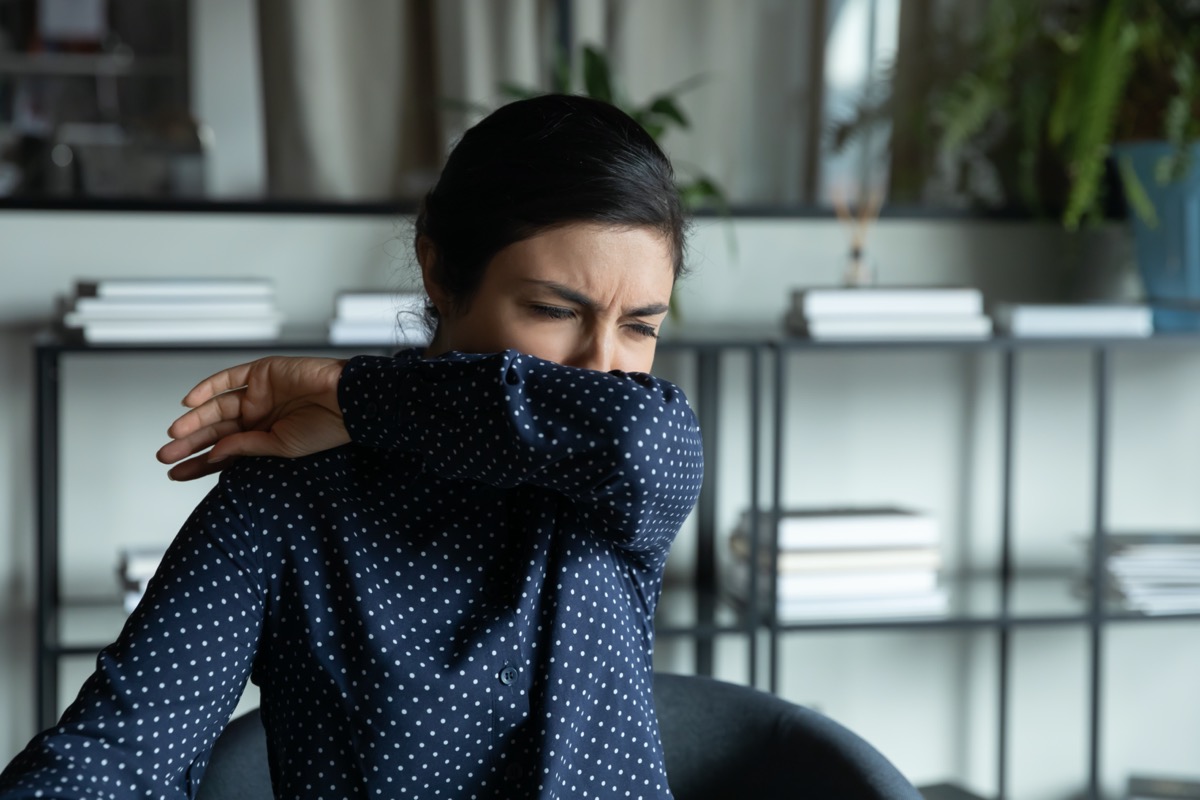 "Sneezing has also emerged as a symptom among partially and fully vaccinated people," says the COVID Symptom Study. "Cases are being missed and increasing the spread because people are unaware… So it's crucial that we all recognise cold-like symptoms as possible COVID and get tested. While COVID doesn't kill in the numbers it once did, it's still a dangerous and unpredictable disease that can leave people with long lasting symptoms."
6
You May Also Lose Your Sense of Smell and Taste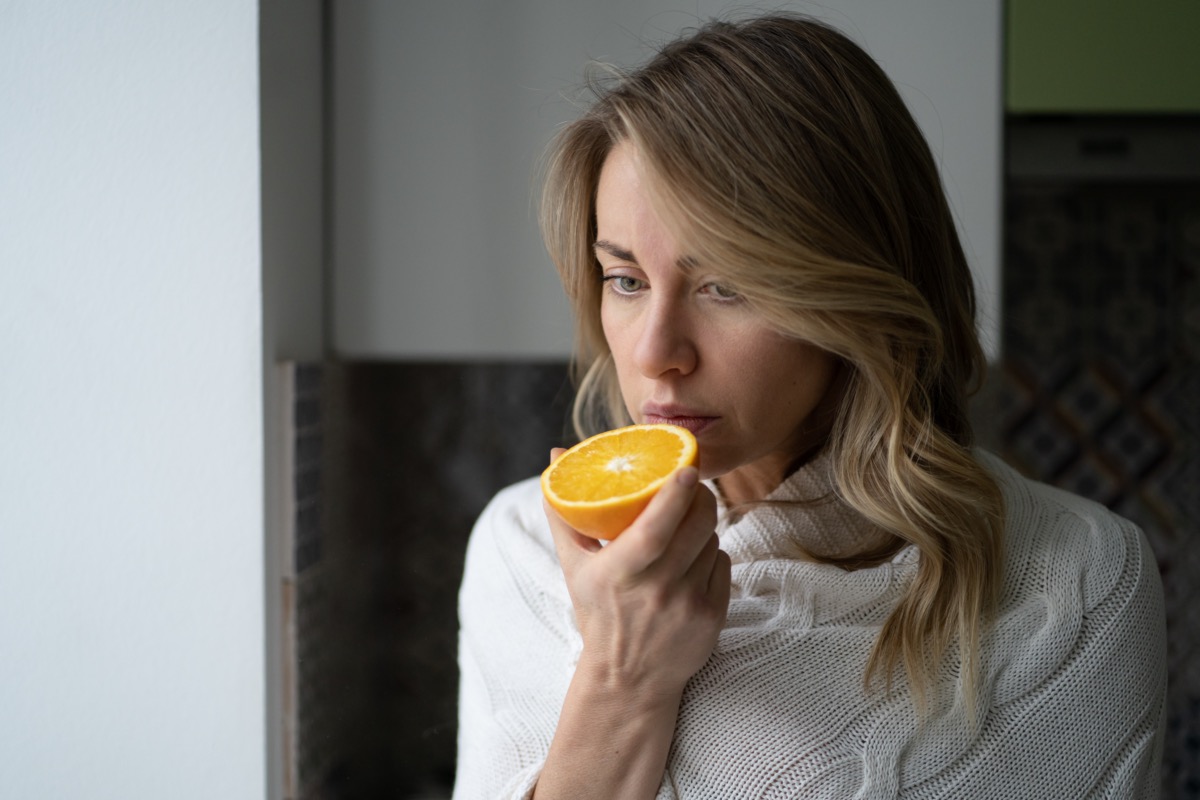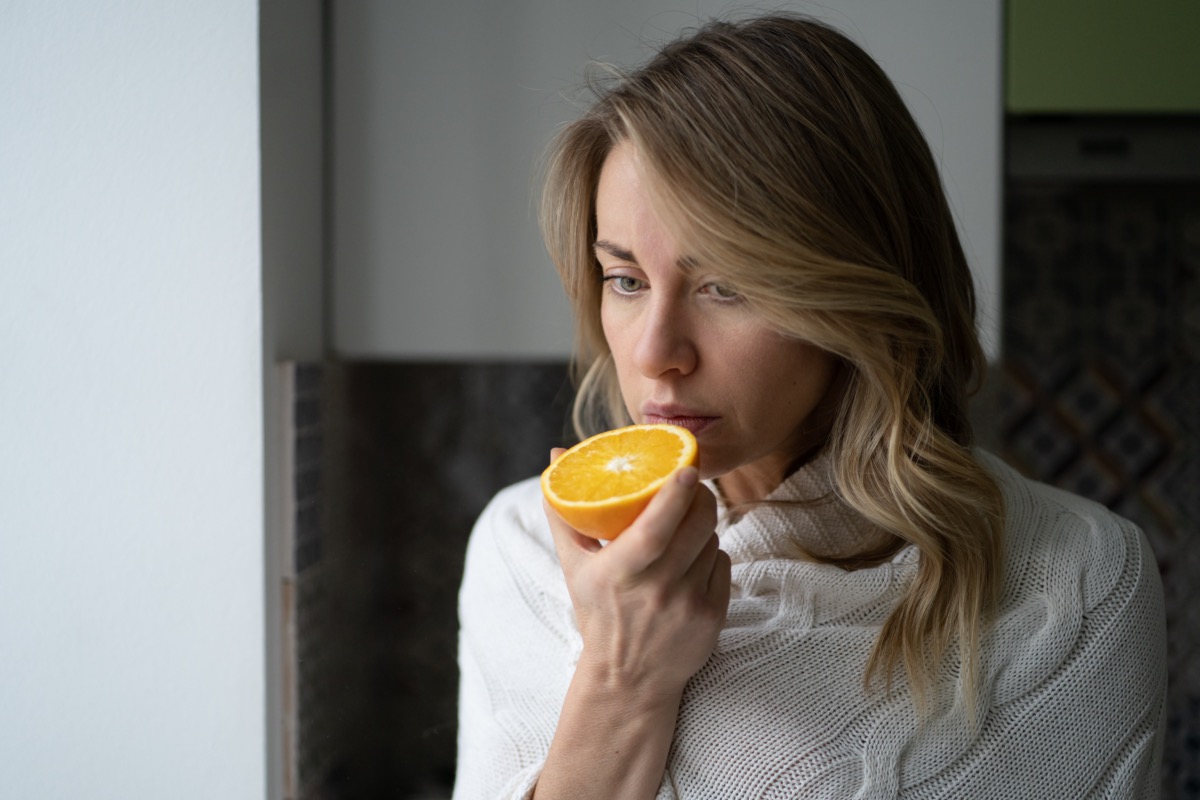 Losing your sense of smell, known as anosmia, or your sense of taste is a hallmark symptom of COVID-19 and for some, it's lasted a very long time. "Persistent COVID-19–related anosmia has an excellent prognosis with nearly complete recovery at 1 year. As clinicians manage an increasing number of people with post-COVID syndrome, data on long-term outcomes are needed for informed prognostication and counseling," says a study published in Jama Network from this week.
RELATED: Sure Signs You May Have Dementia, According to the CDC
7
You Might Have Any of these Traditional COVID Symptoms as Well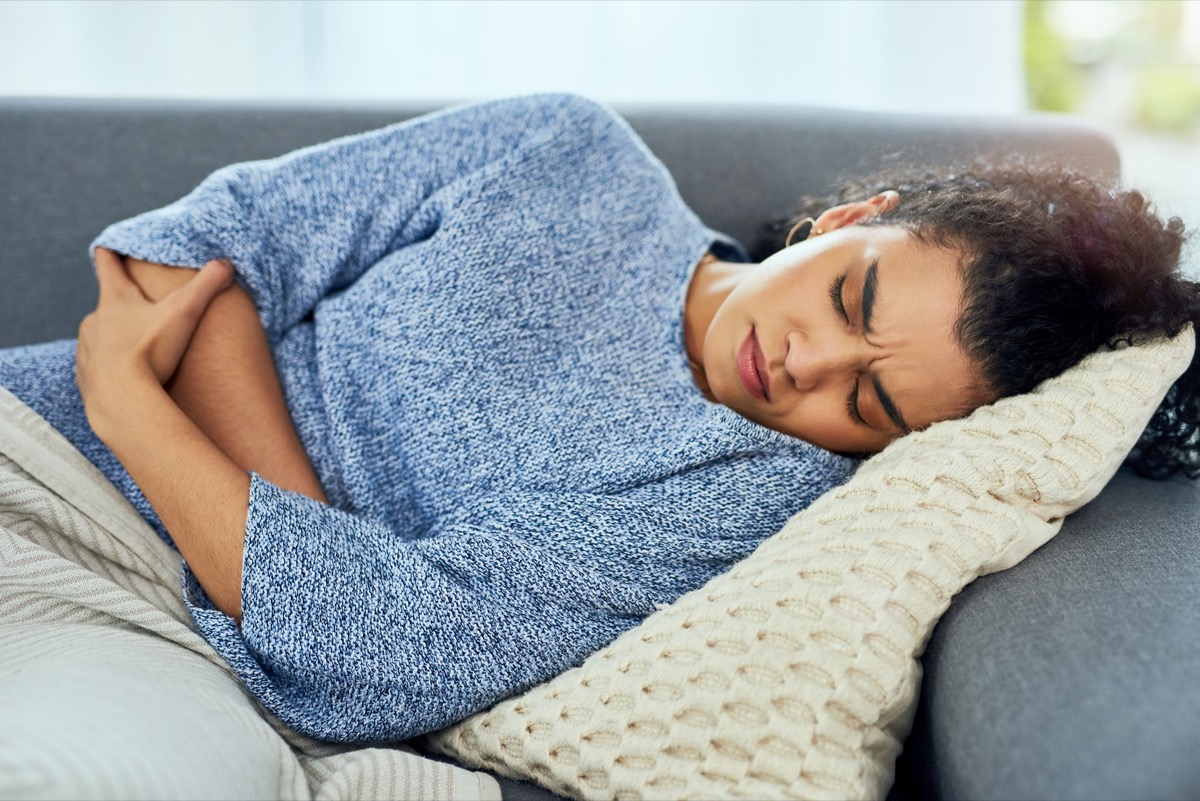 Don't forget the CDC's traditional signs of COVID-19:
Symptoms may appear 2-14 days after exposure to the virus. People with these symptoms may have COVID-19:
Fever or chills

Cough

Shortness of breath or difficulty breathing

Fatigue

Muscle or body aches

Headache

New loss of taste or smell

Sore throat

Congestion or runny nose

Nausea or vomiting

Diarrhea
If you have any of these symptoms, get tested for COVID-19, and to protect your life and the lives of others, don't visit any of these 35 Places You're Most Likely to Catch COVID.
Alek Korab is a Co-Founder and Managing Editor of the ETNT Health channel on
Eat This, Not That!
Read more