Surgeon General Says How Not to Catch COVID
Follow this advice and cuff safely.
The surgeon general's biggest crisis used to be warning you away from cigarettes. Now he's teaming with a dating app to get you to stay safe from COVID. Such is the state of the coronavirus pandemic in 2021. As cases explode in states like Colorado, they are lower elsewhere in America. And as people start to want to be together—on dates or otherwise—you may be wondering how to socialize safely. As a result, Surgeon General Vivek Murthy teamed with dating app Hinge to tell you how to be safe out there. Read on for five essential pieces of advice—and to ensure your health and the health of others, don't miss these Sure Signs You've Already Had COVID.
1
Surgeon General Said This is the Number One Thing You Can Do to Reduce Risk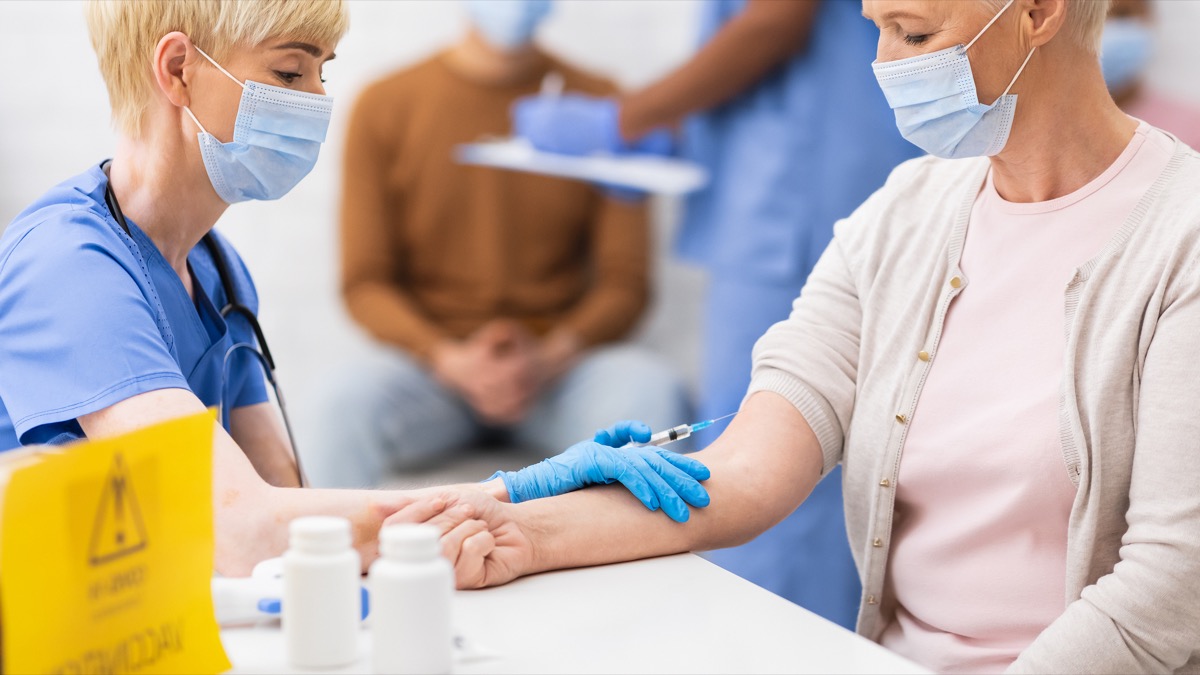 How to not catch COVID? "Number one is to recognize that getting vaccinated is the single most important thing we can do to reduce our risk," said Dr. Murthy. "And if both people are vaccinated, that helps tremendously. The second thing to remember is whenever possible, being in outdoor settings versus indoor settings really reduces our risk of transmission. And finally, keep in mind testing, you know, testing is, is a tool that we can use, especially a rapid test to give you back results. Within 10, 15 minutes, getting a same-day rapid test can give you and your partner some assurance that you're at low risk for spreading the virus."
2
Surgeon General Said These are Symptoms to Watch Out For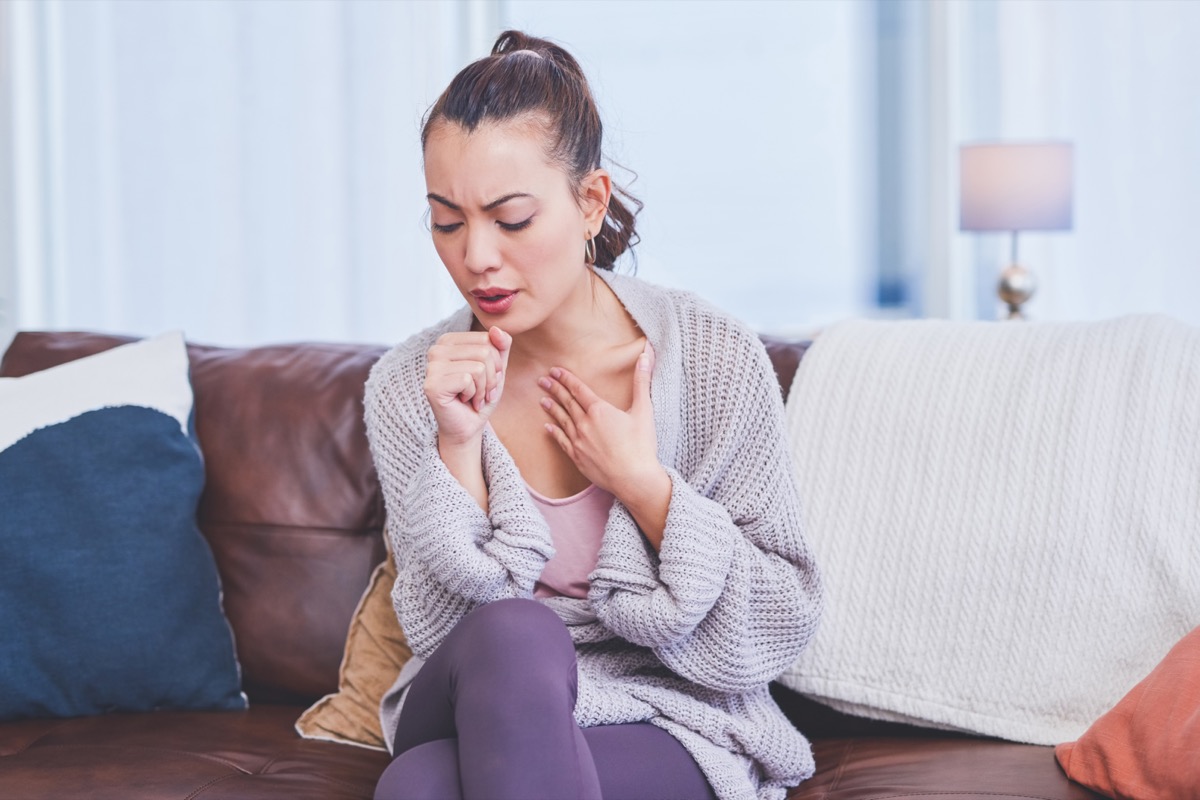 "If you are feeling sick before a date, it's important to know that COVID-19 can present with many different types of symptoms and you might have one of them. So for example, people with COVID often get a cough where they can get a runny nose. Sometimes they may feel short of breath. Sometimes they may just feel incredibly fatigued. They may have a fever, they may lose their sense of smell or taste. There are more, and if you have any of these symptoms, then it's important that you not go on that date if you haven't been tested. And if you could get tested, for example, within 24 hours of your date, that would be ideal." 
"If you want to understand what somebody else's risk is or your partner's risk, there are few things that are really helpful to know. Number one, are they vaccinated or not? Number two, do they live with or work with, or study with, groups of people who may not be vaccinated in which case they may be at increased risk and there are, do they take precautions like wearing masks when they're in outdoor settings with other people in public spaces. Uh, and then finally, if you're particularly concerned, you can always talk about testing as a tool. It's having these conversations that will help you understand what their risk is, what you're comfortable with, and that's how you can move together as a unit, in a way that's most comfortable for both of you."
4
Some People May Have Issues You Should Ask About
"A lot of people are wondering how they can stay safe," said Murthy. "They may have folks at home who are vulnerable. Maybe they have kids who are not vaccinated. Maybe they have a relative at home, who's immunocompromised. Maybe they themselves have some health problems and they might be wondering what kind of precautions they should take. So don't feel embarrassed to bring up quick questions about safety, because just know that a lot of people are thinking about this. You know, first everyone's got to do ask these questions in the style that they feel most comfortable with. But the most important thing to do is to be respectful in the conversation and to ask open-ended questions, to solicit input, recognizing people may have different points of view on things, but if I always have in the conversation, I might just ask some, I might start off the conversation by saying, Hey, look, I know that we're, we're dating in the middle of a pandemic and I have some questions and general concerns about safety that I wanted to talk through."
5
Surgeon General's Final Words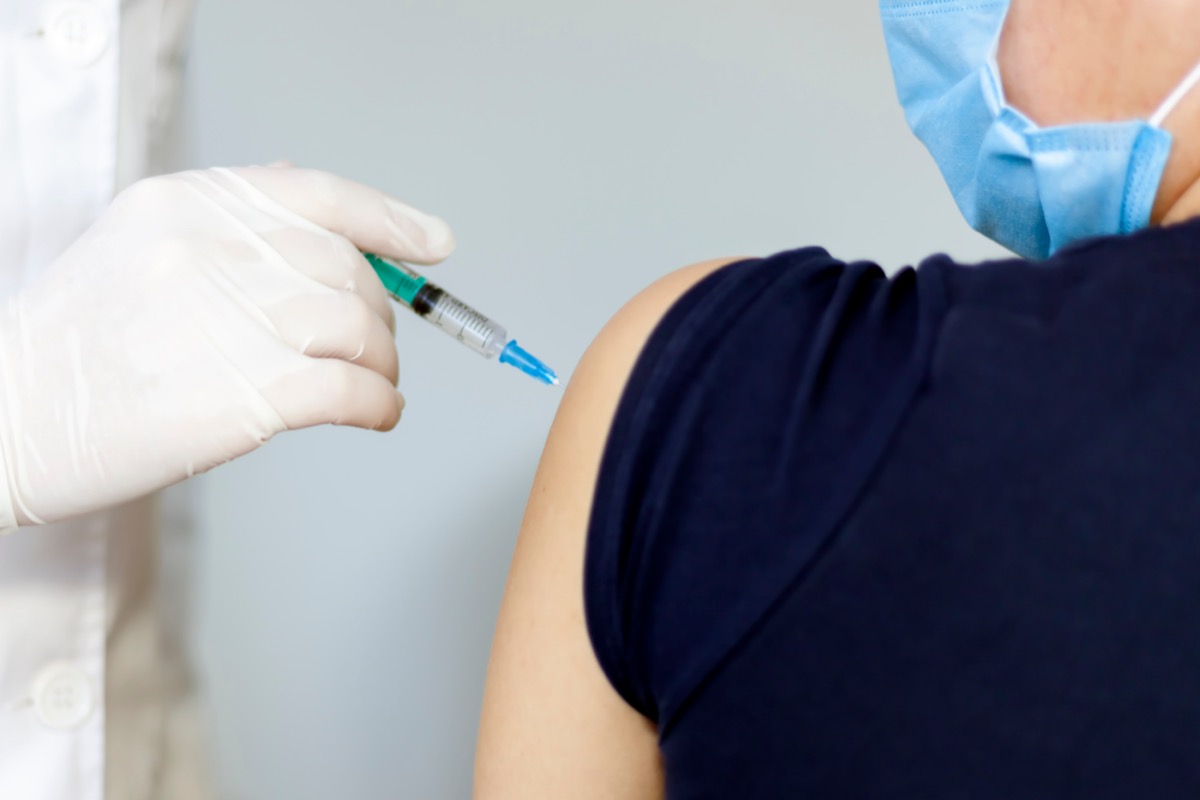 "We know that with the Delta variant, which is really transmissible, that sometimes even fully vaccinated people who have breakthrough infections may be able to transmit the infection," said Murthy. "So even though it's lower risk, if you're both vaccinated, if you were in an indoor setting, then the safest thing to do would be to wear masks, especially if you're in an area where there's substantial or high spread of the virus." And to protect your life and the lives of others, don't visit any of these 35 Places You're Most Likely to Catch COVID.6254a4d1642c605c54bf1cab17d50f1e
Alek Korab
Alek Korab is a Co-Founder and Managing Editor of the ETNT Health channel on Eat This, Not That!
Read more about Alek