Surgeon General Just Issued Important COVID Update
"There may be rises and falls in cases in the months ahead."
The COVID-19 pandemic is at a confusing point: In the U.S., cases are down more than 90% since January, at the same time a new variant, BA.2, is surging abroad. Is another COVID wave imminent here? On Fox News Sunday, U.S. Surgeon General Vivek Murthy gave some important COVID updates, including the "bottom line" everyone should follow to make it through any future waves safely. Read on to find out more—and to ensure your health and the health of others, don't miss these Sure Signs You've Already Had COVID.
1
Is a New COVID Wave Likely?
Driven by the highly contagious BA.2 subvariant, COVID cases are rising in several parts of the world, including Europe. Murthy was asked if he foresaw a new wave of COVID coming to the U.S. "We recognize that when cases increase in one part of the world that often leads to increases in other parts of the world," he said. "And we should be prepared that, you know, COVID hasn't gone away. There may be rises and falls in cases in the months ahead."
2
This Is "The Key" To Enduring Future Waves
"Here's the key," said Murthy. "Our goal is to keep people out of the hospital. It's to save their lives. And we have more tools to do that than ever before. So our focus should be on preparation, not on panic. And if we get people these tools, vaccines, boosters, treatments, then we actually get through waves that may come and go."
3
Surgeon General Calls This "Concerning"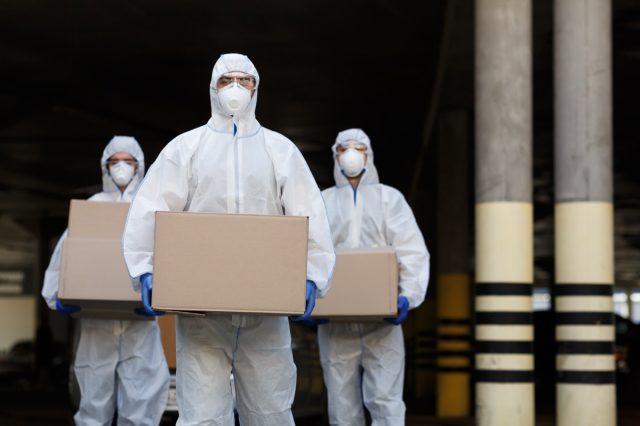 Right now, Congress is considering more than $21 billion in additional funding for COVID-related resources, which would allow the federal government to purchase more vaccines, antiviral medications, and tests, and fund further research. Its passage is not certain. "The thing that concerns me right now is that as much work as we've done in the last two years to get the right tools, we've go to continue funding them and supporting them so they're available to people across the country," said Murthy. "That's why Congress moving to provide that funding is so critical."
4
These Are the People Most At Risk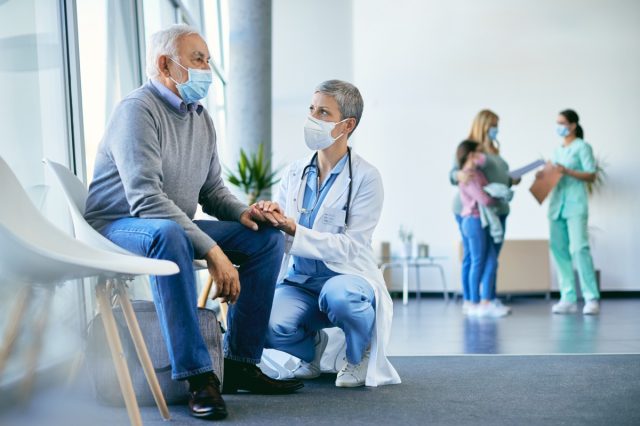 "We've seen time and time again, the people at greatest risk are those in the older age category, people 65 and up," said Murthy. "We also know that if you have other illnesses, let's say uncontrolled diabetes, obesity, cardiac disease, lung disease, those all put you at increased risk of bad outcomes."
5
This Is "Essential" For Everyone
"But for all populations, getting vaccinated and boosted dramatically reduces your likelihood of ending up in the hospital and losing your life," says Murthy, who noted that doctors and nurses across the country report the people who are getting most sick with COVID are unvaccinated. "Bottom line is, those vaccinations and boosters work," said Murthy. "The treatments that we now have in greater quantity than ever before, those also help you reduce your risk, but you'd rather prevent an infection than get it and treat it. That's why these vaccines and boosters are essential."
"If you can prevent an illness, it's always better than getting the illness and treating it later," he added. "We know that, while the treatments work very, very well, there are consequences of getting sick. Some people may develop long COVID syndrome. Other people may have other complications … prevention is always better than cure."
6
How to Stay Safe Out There
Follow the fundamentals and help end this pandemic, no matter where you live—get vaccinated ASAP; if you live in an area with low vaccination rates, wear an N95 face mask, don't travel, social distance, avoid large crowds, don't go indoors with people you're not sheltering with (especially in bars), practice good hand hygiene, and to protect your life and the lives of others, don't visit any of these 35 Places You're Most Likely to Catch COVID.6254a4d1642c605c54bf1cab17d50f1e