This is the #1 Symptom of Monkeypox, Say Experts
"It's long, it's nasty and you don't want to get it."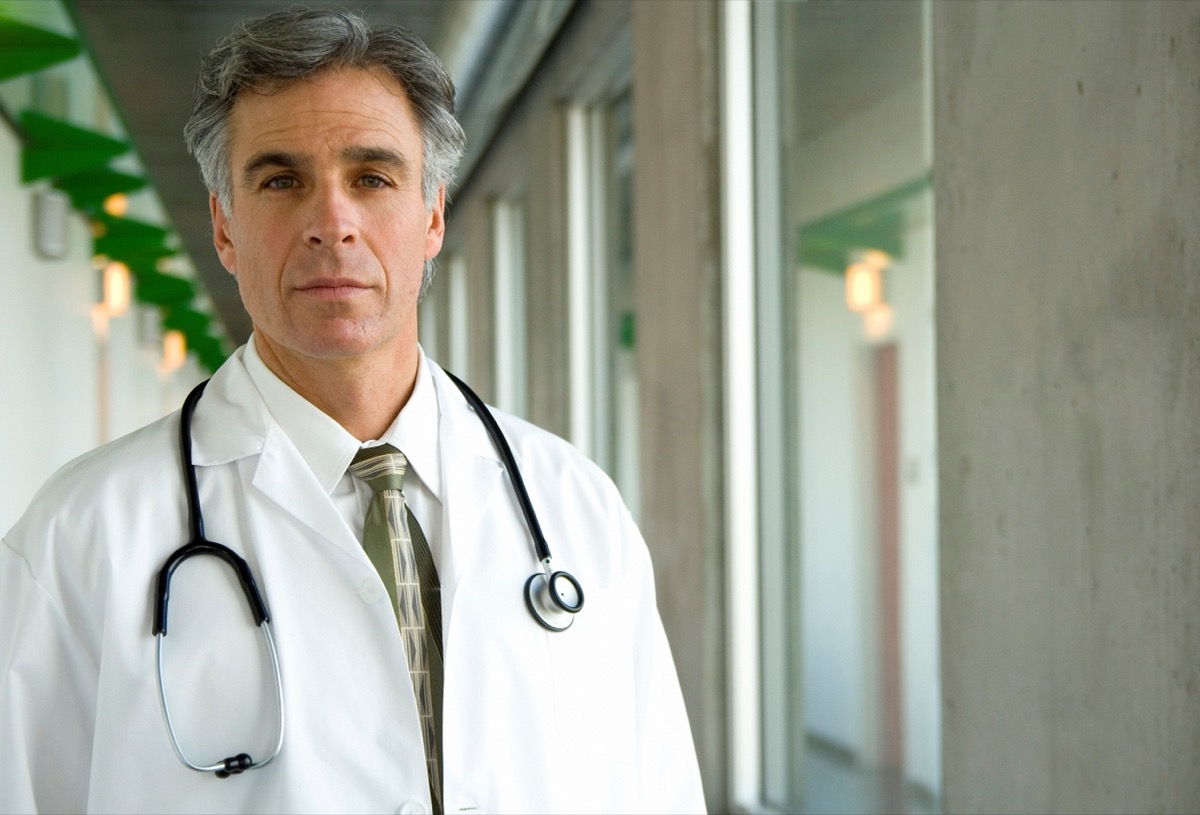 California, Illinois, and New York have all declared states of emergency about the monkeypox outbreak, with cases reaching 6,326 across the US. "It is critical for us to work together and across government — federal, state and local — to mitigate the spread and protect those disproportionately impacted by the virus," says Dr. Mark Ghaly, California Health and Human Services Agency secretary, and Dr. Tomás Aragón, the state public health officer. "Unlike the early days of the COVID-19 pandemic when we did not have a vaccine to mitigate the spread, in the case of monkeypox we do have an approved vaccine." Here is the one symptom of monkeypox you should never ignore, according to health officials. Read on—and to ensure your health and the health of others, don't miss these Sure Signs You've Already Had COVID.
1
How Is Monkeypox Spread?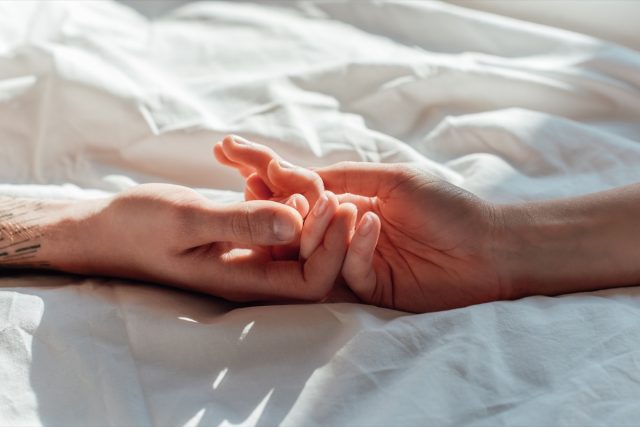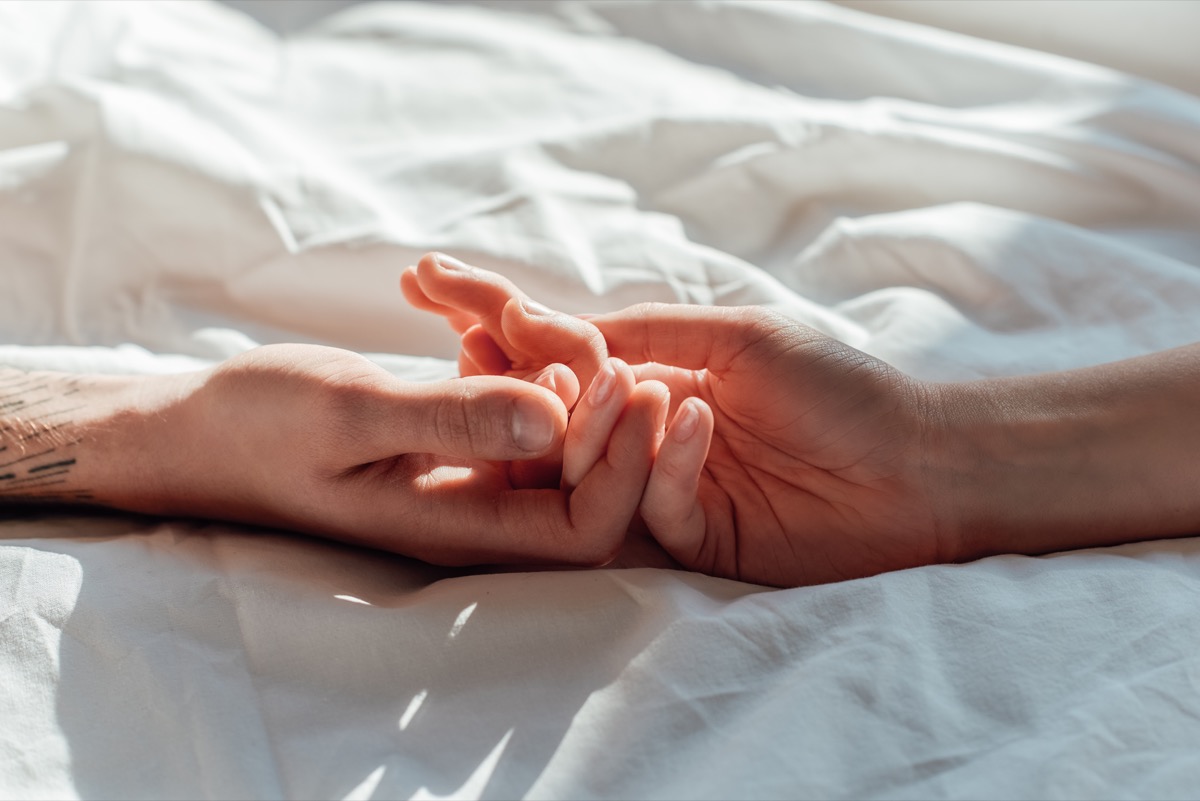 Monkeypox is primarily spread through skin-on-skin contact. "It could be contact with someone who has an infectious rash, such as lesions, scabs and bodily fluids," says Madeline Barron, PhD, from the American Society for Microbiology (ASM). "You can also get it by touching items that someone who's infected may have touched… We don't know if the virus can spread specifically through sexual transmission routes, such as through vaginal secretions or semen, but it seems to be that intimate contact is promoting the spread."6254a4d1642c605c54bf1cab17d50f1e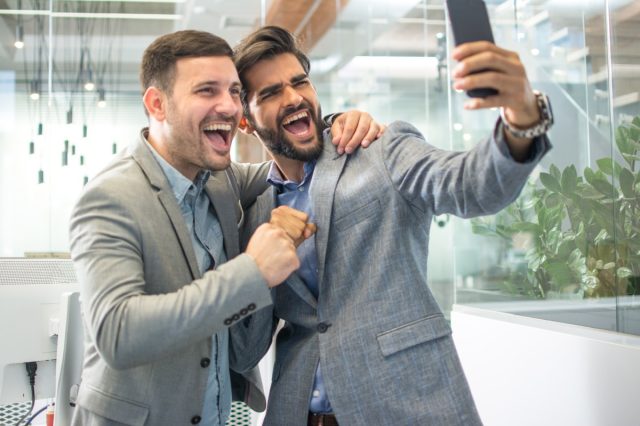 "While anyone can get monkeypox, the current outbreak is overwhelmingly affecting sexually active gay, bisexual and other men who have sex with men," says Chloe Orkin, Chair Professor of HIV Medicine, Queen Mary University of London. "In fact, our recent study which looked at 528 monkeypox infections since the start of the outbreak found that 98% of these infections had occurred in this group. According to our study, 95% of monkeypox infections so far were spread as a result of sexual contact. Around 95% of the people in our study had a rash, mostly occurring on the genitals. Approximately 41% had sores inside the body (including in the anus or mouth). Our research also revealed that the monkeypox virus was found in more than 90% of the semen samples we tested. However, we don't yet know whether the virus is infectious in semen. All this may explain why the virus is primarily spreading through networks of men who have sex with men."
3
Are Monkeypox Vaccines Available?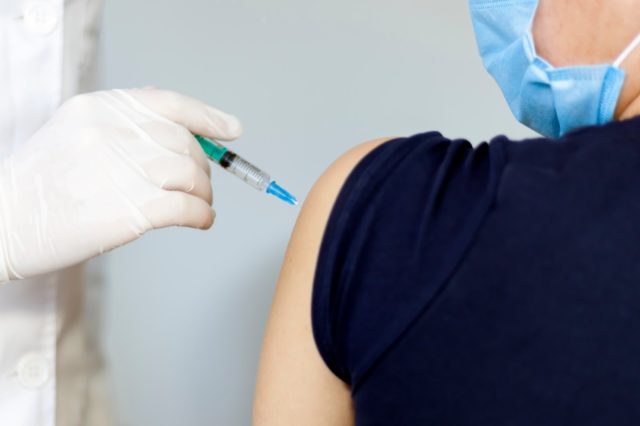 The US Department of Health and Human Services (HHS) has allocated an additional 786,000 doses of the JYNNEOS vaccine, which is considered the safest option. "Our goal is to stay ahead of this virus and end this outbreak. We have a strategy to deploy these additional vaccine doses in a way that protects those at risk and limits the spread of the virus, while also working with states to ensure equitable and fair distribution," said HHS Secretary Xavier Becerra. "These vaccines are the result of years of federal investment and planning."
4
How Can I Protect Myself?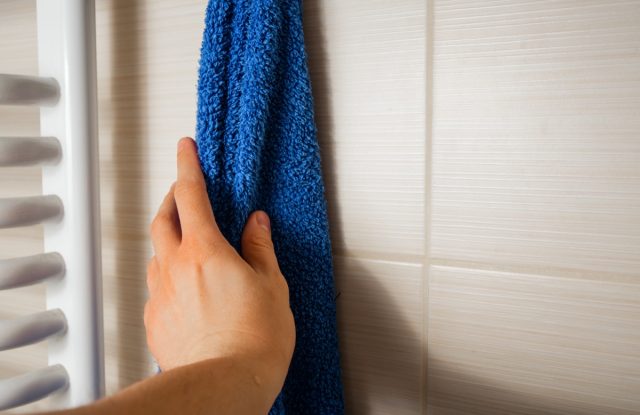 "I think some of the actions include not having contact or touching any skin or rash if somebody does have any skin rash that's suggestive of monkeypox," says Dr. Wafaa El-Sadr, professor of epidemiology and medicine at Columbia University. "We're also recommending to not share towels, for example, or beddings or clothes with an individual who's suspected of having monkeypox. And then importantly is to seek vaccination if the individual is at risk for monkeypox. And lastly, of course, if someone develops symptoms, we always say immediately seek care."
5
The #1 Symptom of Monkeypox is…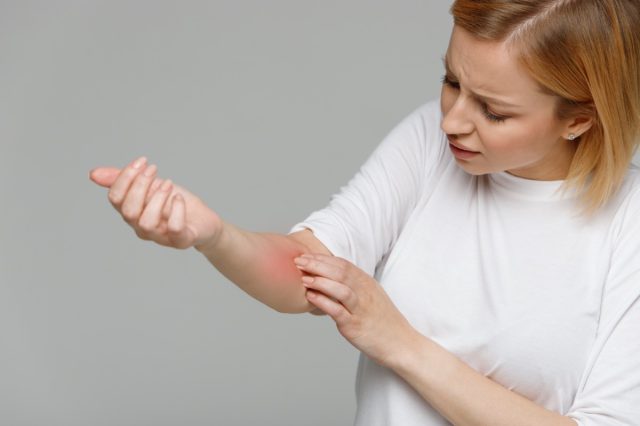 Rash and blisters—especially around the genital area—are the most common signs of monkeypox, virus experts say. "During this particular outbreak, we're seeing that the rash may start in the groin, genital region, or around the anus – and sometimes stay in the spot that it started instead of spreading," says Esther E. Freeman, MD, PhD, FAAD, a member of the American Academy of Dermatology's Monkeypox Task Force. "Not every new rash is monkeypox. However, if you do think you have monkeypox, it's important to see your doctor quickly. Patients who delay getting medical attention may be diagnosed later when fewer treatment options are available. Waiting also means that you can expose more people to the virus, so family and others may develop monkeypox."
"It's long, it's nasty and you don't want to get it," says Dr. Barron. "People may feel flu-like symptoms in the beginning, with fever, headache, stuff like that, but as the disease progresses you get a multi-stage rash, lesions can develop in your mouth, your feet and genital region and these develop into pus-filled blisters."
Ferozan Mast
Ferozan Mast is a science, health and wellness writer with a passion for making science and research-backed information accessible to a general audience.
Read more about Ferozan