Taco Bell Is Giving Away Free Tacos in This State
That's a lot of Doritos Locos Tacos, if you're vaccinated!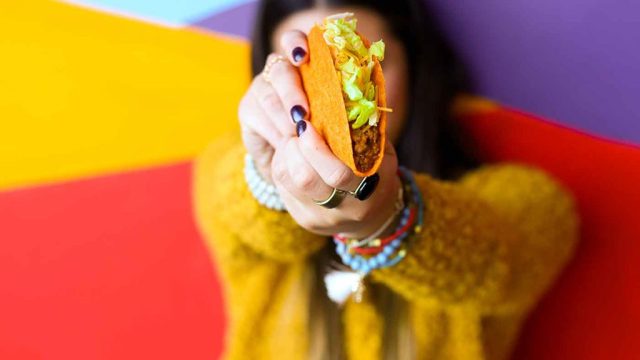 If you've been on the fence about getting vaccinated against COVID-19, now you might want to run for the border! That's because Taco Bell is giving away free beef Doritos Locos Tacos to residents of one U.S. state with proof of vaccination. Keep reading—we've got the details.
RELATED: 7 New Fast-Food Chicken Sandwiches Everyone's Talking About
Taco Bell has joined in on fun vaccine incentives.
Like some beer brands, state lotteries, and other restaurants, Taco Bell has decided to give away freebies to customers who show proof of vaccination. According to People, Taco Bell Corp. CEO Mark King said it's all about getting to the other side of the pandemic: "It's been a tough year, and we are all ready to put COVID-19 behind us."
It's exciting—while also important to note that according to Dr. Fauci this week, there are 20 states currently at risk of a resurgence of the virus.
Taco Bell's contribution is Doritos Locos Tacos!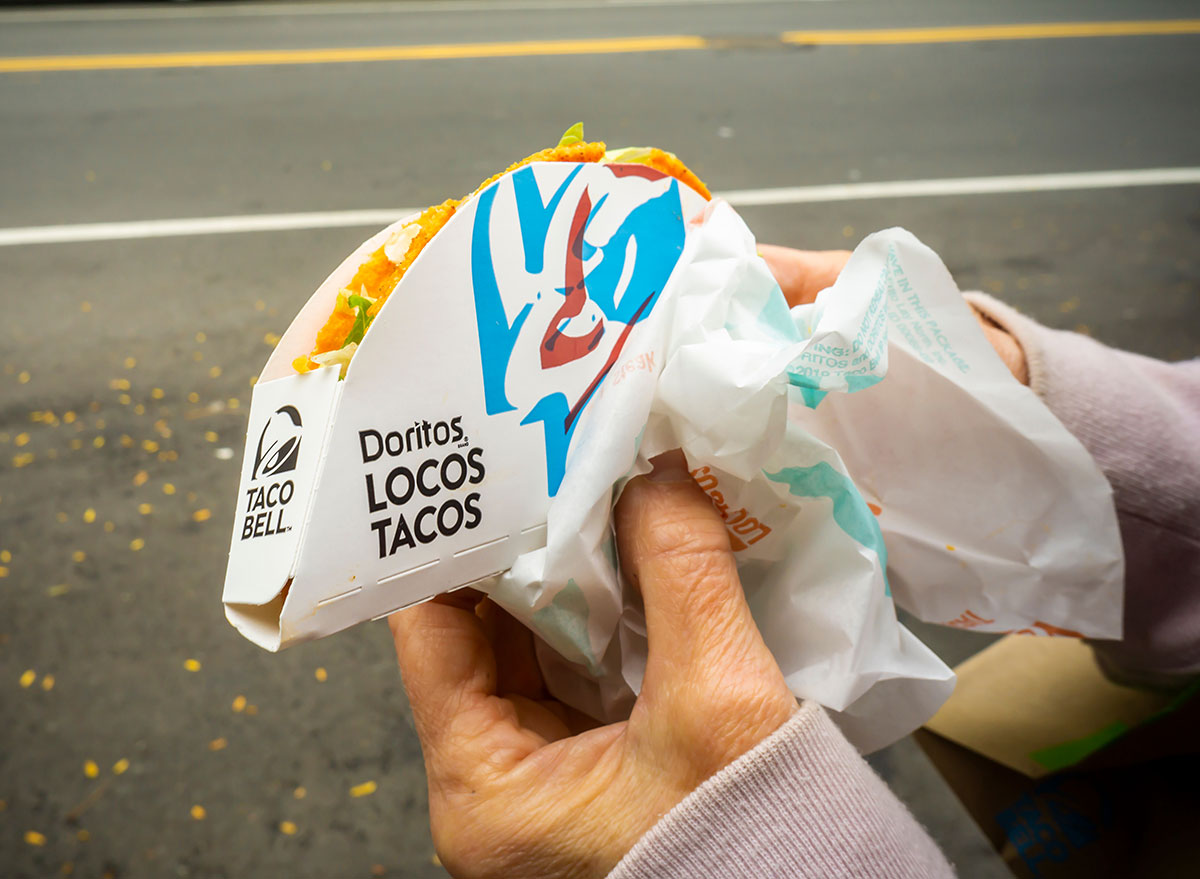 That's right: Taco Bell is giving away one free beef Doritos Locos Taco to customers who present their vaccine card in a particular state at any drive-thru or walk-in location (as Taco Bell recently announced that dine-in eating is back). Where can you get a free Doritos Locos Taco for being vaccinated? Keep reading…
RELATED: The #1 Unhealthiest Taco Bell Order, According to Dietitians
Real quick, let's peek at the nutrition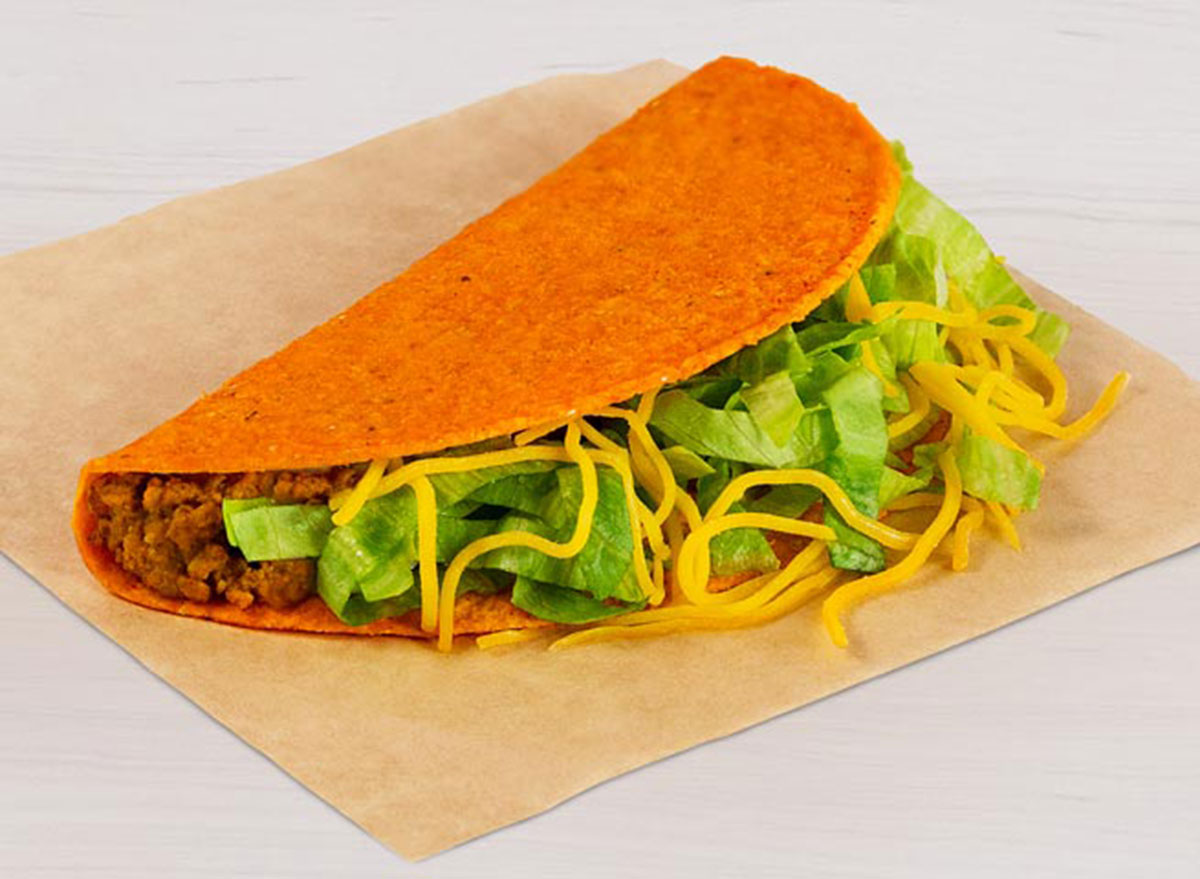 Using Taco Bell's nutrition calculator, a Doritos Loco Taco with beef has 170 calories with 80 of those from fat, 9 grams of fat with 3.5 grams saturated fat, 13 grams of carbohydrates, 8 grams of protein, and 360 milligrams of sodium (which might surprise you with the way it affects blood sugar).
The state where residents can get a free beef Doritos Locos Taco is…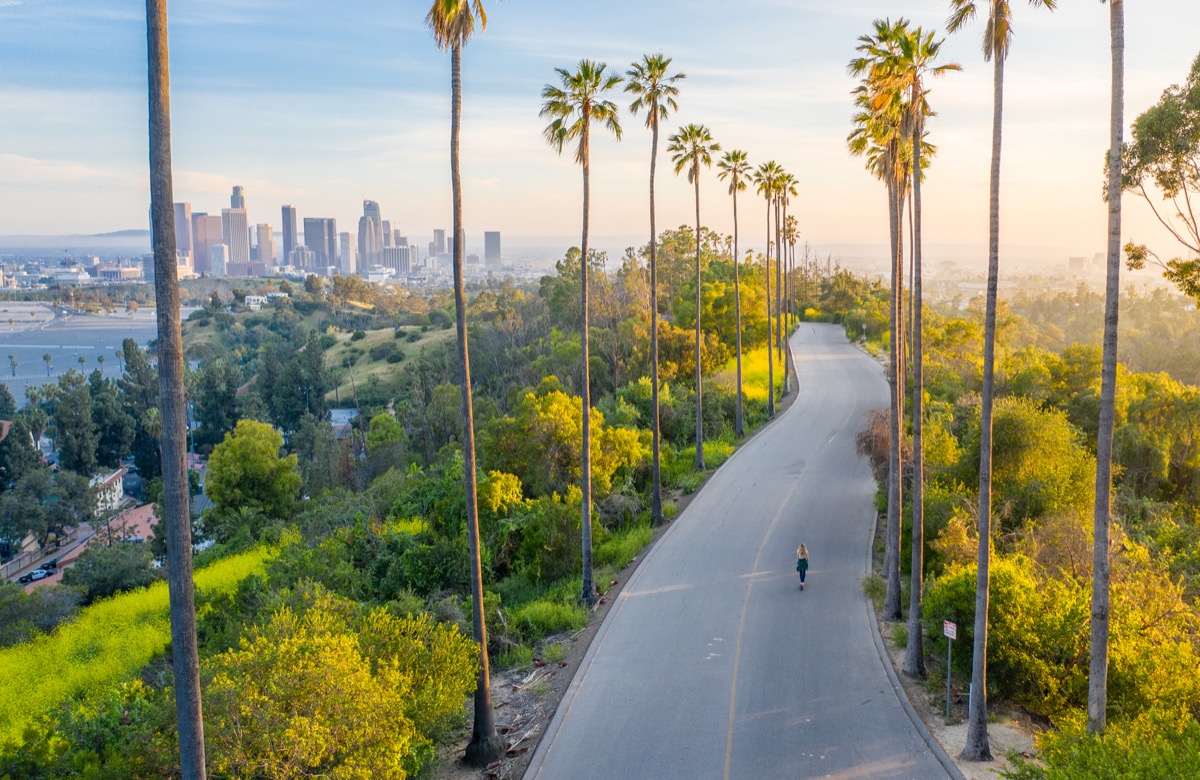 California! Said CEO Mark King: "We are thrilled to do our part and give back to our home state with something everyone knows and loves to celebrate those who have made the decision to get vaccinated." It's part of California's "Vax for the Win" incentivizing campaign, which seems to be working: With a reported 70% of Californians having already received at least one dose of COVID-19 vaccine, the state is said to be well above the national average.
Sign up for the Eat This, Not That! newsletter for the breaking restaurant news you need, and check out The #1 Worst Item at Taco Bell, According to a Nutritionist.
Keep reading:
Krissy is a senior news editor at Eat This, Not That!, managing morning and weekend news related to nutrition, wellness, restaurants and groceries (with a focus on beverages), and more.
Read more