Things to Never Do After Age 60, According to Brain Expert
Avoid these common mistakes and stay healthy for years.
We have a tendency to think we can do things the same way we did when we were younger, and this can lead to injuries such as falls resulting in brain injuries. So if you are over 60 and going to ride your bike or ski, or do another activity you enjoy, please do so, but consider the level of risk and perhaps reconsider the terrain or difficulty level of what you are attempting. Refusing to accept natural changes in age and not taking certain precautions leading to injury will increase the risk of dementia. Try to be mindful of your limitations as you get older. Read on to find things you should never do after 60—and to ensure your health and the health of others, don't miss these Sure Signs You've Already Had COVID.
Don't Ignore Hearing Loss
Are your friends and family telling you that you are speaking too loudly? Are they having to speak louder for you to hear them? Are you listening to the television at a high volume? Hearing loss increases your risk of dementia significantly. Losing hearing means your brain is not receiving the stimulation it needs to stay healthy. Luckily, we have an easy fix for this: hearing aids! Get them!
Don't Start or Continue Smoking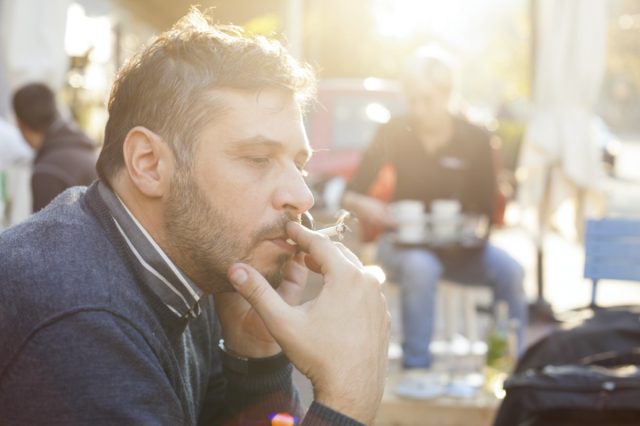 If you've contemplated quitting smoking in the past or tried but haven't been able to kick the habit completely, now is the time. Smoking significantly increases your risk of dementia because it creates an inflammatory response in your body and blood vessels reaching your brain. This environment is ripe for dementia. Please talk to your doctor for help with quitting. There are very effective methods to help you quit.6254a4d1642c605c54bf1cab17d50f1e
Don't Ignore Signs of Depression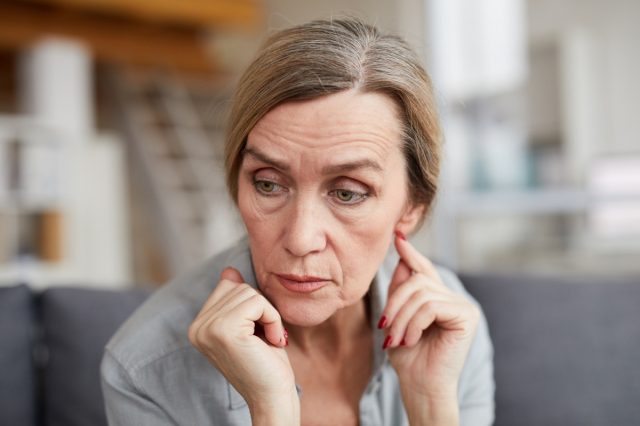 Depression or other untreated mental health conditions such as anxiety, significantly increase your risk of developing dementia. Effective treatments for depression and other mental health issues will lower your risk of dementia.
If you are experiencing any of the following, please talk to your doctor.
Feeling down

Having trouble getting out of bed

Not enjoying activities you normally do

Having trouble with sleep

Having trouble concentrating

Having trouble with appetite
Don't Become Socially Isolated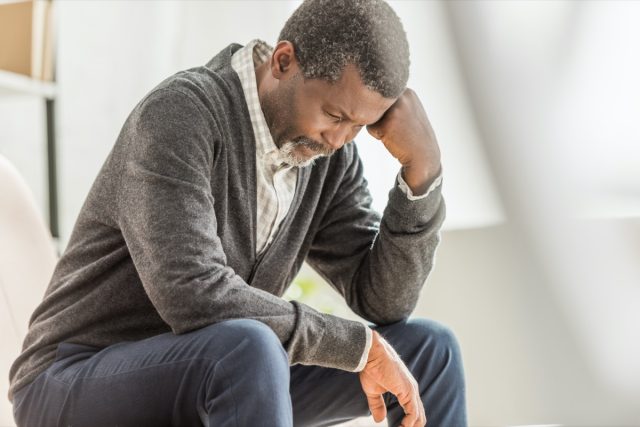 Be sure not to limit your interactions with other people. Don't say no to hanging out with family and friends. Humans need social stimulation. Depending on the person we need different amounts, to be sure, however, we all need a sense of belonging and community. As we get older, we can often find ourselves more isolated. This increases our risk for dementia. Our brains thrive on social engagement for stimulation, so next time someone invites you to something, think again before saying no. Maybe there is someone you haven't seen in a while, give them a call and meet up. Try to schedule a regular get-together, join a group, and talk about the things you enjoy. 
Don't Become a Couch Potato
After 65, people should get 30 minutes of moderate exercise 5 times per week. According to the CDC, brisk exercise of at least 30 minutes most days (aim for at least 5 days per week) helps reduce our risk for dementia. Keep in mind brisk exercise means you are moving fast enough that you are at least a little out of breath. It should be hard to speak while you are exercising but at a pace you can maintain for at least 30 minutes at a time. This level of exercise has a positive impact on your blood vessels and your brain and helps reduce inflammation. Please speak to your doctor if you have any questions or concerns regarding your cognition.
Dr. Reza Hosseini Ghomi
Dr. Reza Hosseini Ghomi is a practicing neuropsychiatrist, focused on neurodegenerative disorders.
Read more about Dr. Reza