This New Trader Joe's Item Has People Divided
Would you eat this or does it sound like baby food?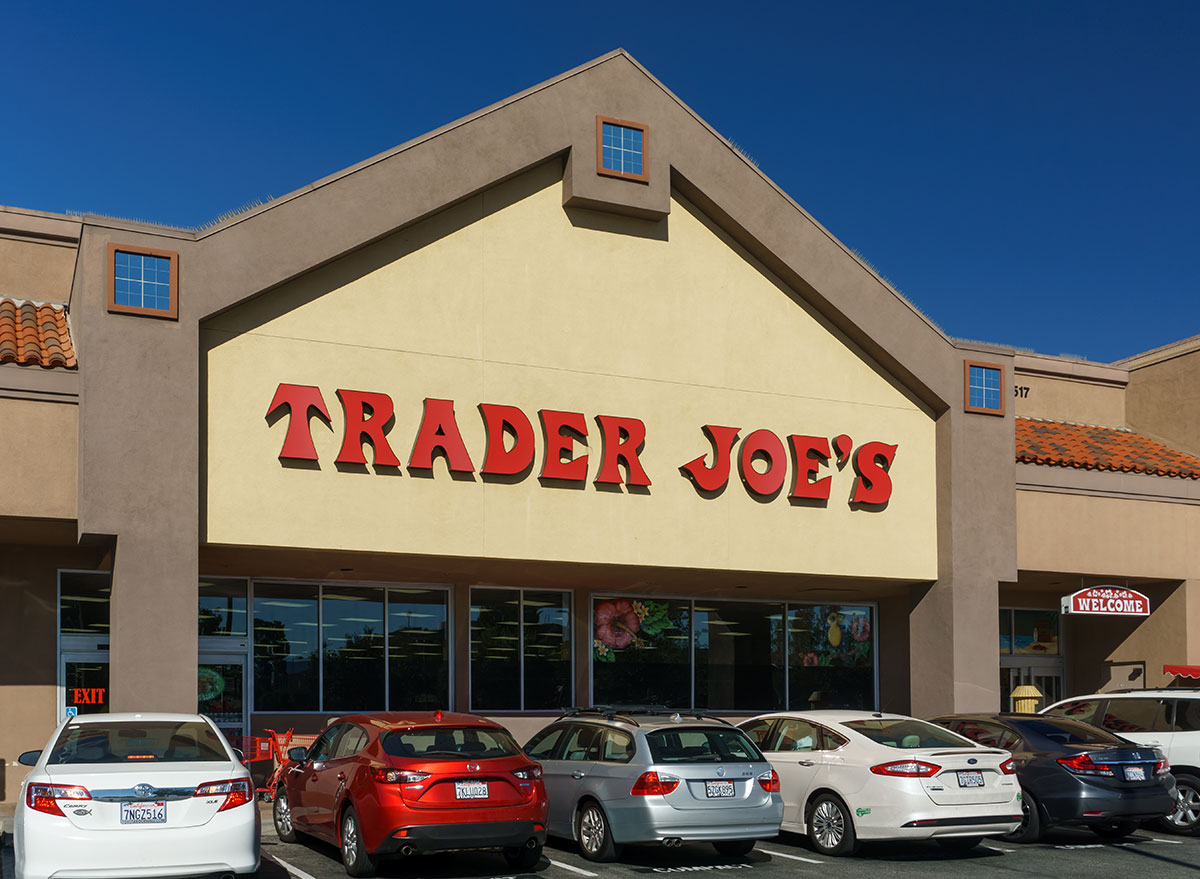 Bananas have some amazing benefits—helping build lean muscle, reduce bad cholesterol levels, support good bone health, and much more—while also being a convenient fruit you can take with you on the go or leave right on the counter. They go great sliced up on top of smoothie bowls and toast and are easily mashed for baking. But would you ever eat banana jelly? The Internet is divided.
One of Trader Joe's newest items is an Organic Banana Fruit Spread—like a banana jam or butter. One TJ's Instagram account @traderjoesobsessed found the spread in the store and tried it. They say it's good, not too sweet, and has a caramel-like texture, but some people in the comments are still reluctant, saying it reminds them of baby food (others see this as a good thing).
The $2.49 jar of Trader Joe's Organic Banana Fruit Spread contains organic bananas and organic cane sugar. It has 30 calories, 0 grams of fat, 5 milligrams of sodium, and 7 grams of sugar per 1 tablespoon. That's a considerable amount of sugar, as one commenter points out. Another mentions you can practically make the spread at home—using mashed bananas and honey or maple syrup.
The jury's still out on whether or not it turns brown in two days, but for all the fans saying they won't try it because "ew," others give suggestions as to how to enjoy it. Use it in a peanut butter sandwich, on pancakes, with toast, with vanilla pudding, and even as a dip for chocolate pieces.
We have to say, we're intrigued, but before you head out to get some of this banana spread, read up on the Surprising Side Effects of Eating Bananas, According to Science and The #1 Warning Sign You're Eating Too Many Bananas.
To get all the latest Trader Joe's and other grocery store news delivered to your email inbox every day, sign up for our newsletter!
Amanda McDonald
Amanda has a master's degree in journalism from Northwestern University and a bachelor's degree in digital journalism from Loyola University Chicago.
Read more about Amanda