Trump Says He was Boosted and Had "No Side Effects"
The pro-vaccine Trump said "I've had absolutely no side-effects."
Given the politicization of the COVID-19 vaccines, it's important to remember that they were developed under the administration of President Donald Trump, and he is pro-vaccine, if not pro-vaccine mandates. Just last month, Trump said publicly that he had gotten his booster shot, at a panel with Bill O'Reilly (who was also boosted). Now, in an interview that aired Tuesday night on One America News, Trump again spoke positively about getting vaccinated and boosted—and said how getting his made him feel. (Not to mention how he feels about other politicians who won't reveal their vaccination status.) Read on to see what Trump said—and to ensure your health and the health of others, don't miss these Sure Signs You've Already Had COVID.
1
Trump Said the Vaccines Has Saved Lives and He Had "Absolutely No Side Effects"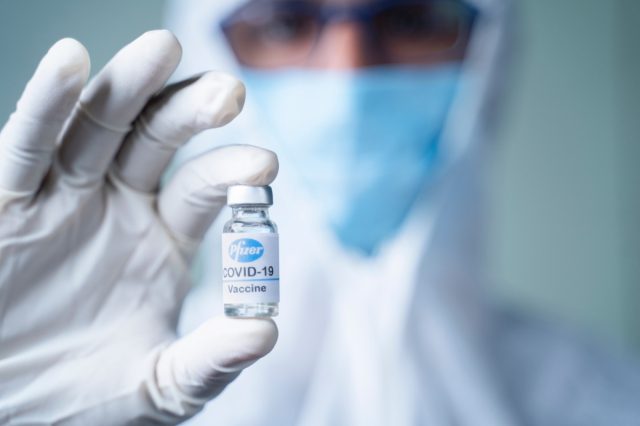 Host Dan Ball asked Trump if he has reconsidered his position on the vaccine.  "Well, I've taken it," said Trump. "I've had the booster. Many politicians–I watched a couple of politicians be interviewed and one of the questions was, 'Did you get the booster?' – because they had the vaccine – and they're answering like–in other words, the answer is 'yes' but they don't want to say it. Because they're gutless. You gotta say it – whether you had it or not. Say it." (Mediaite pointed out that "Trump ally Gov. Ron DeSantis (R-FL) has refused to say whether he has received the booster shot." "I've done whatever I did," he said in December. "The normal shot.")6254a4d1642c605c54bf1cab17d50f1e
Continued Trump: "The fact is that I think the vaccines saved tens of millions throughout the world. I've had absolutely no side effects."
2
Trump Said the Vaccines Can End "the Horror"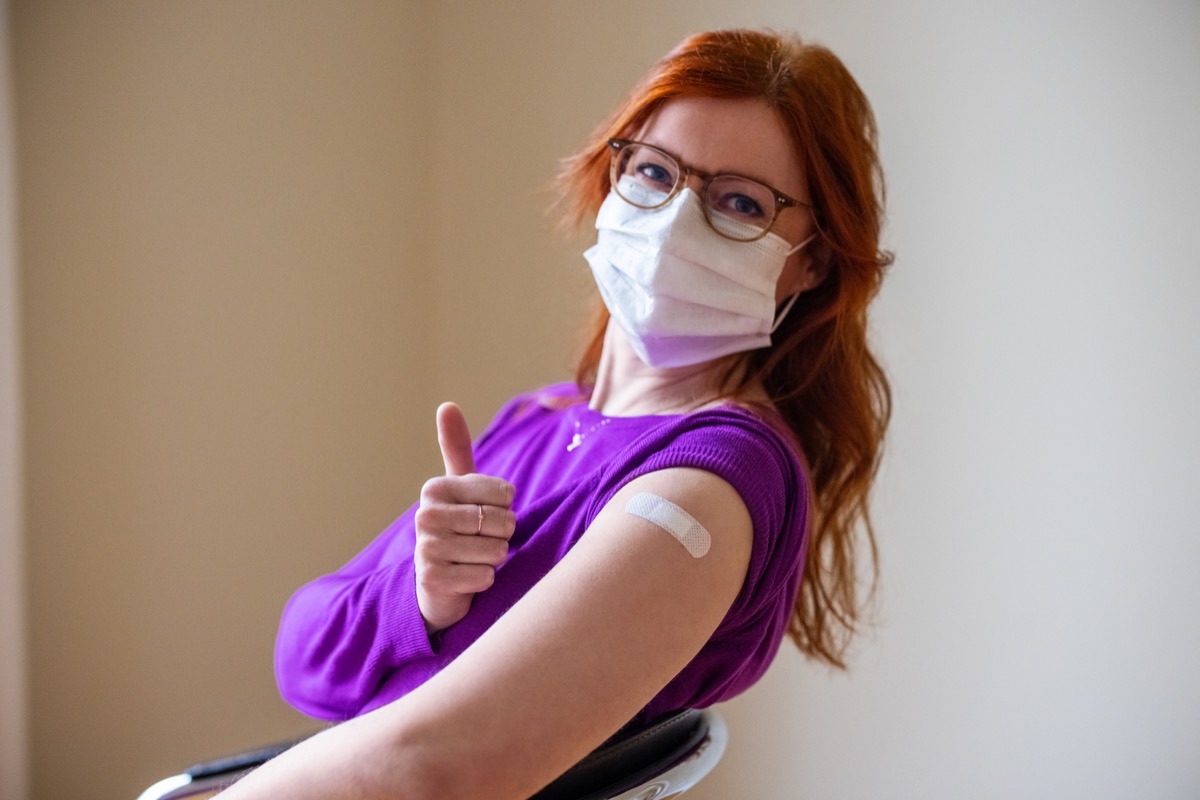 He added that the vaccines saved lives. "If they get it, they're not going to hospitals for the most part and dying," Trump said. "Before it was a horror, and now they're not." In a separate interview with NPR, Trump said he recommended vaccines, "but I think that has to be an individual choice," he said. "And if some people don't want, they shouldn't have to take them. They can't be mandated, as the expression goes. And I think that's very important. Personally, I feel very comfortable having taken them. I've had absolutely no reverberation."
3
With Cases at an All Time High, "We Must" Get Vaccinated and Boosted, Urges CDC Chief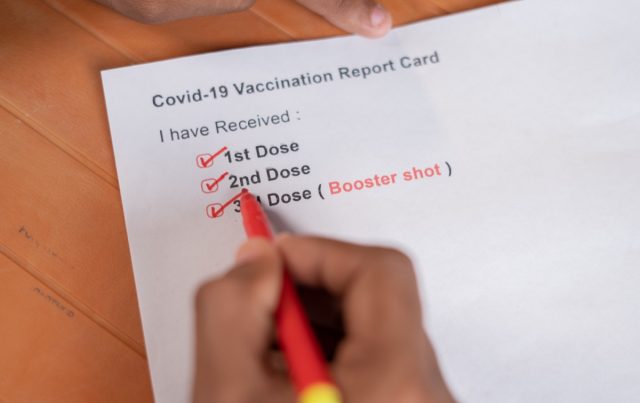 Today, CDC Chief Dr. Rochelle Walensky revealed the latest numbers. "The current seven day daily average of cases is about 751,000 cases per day, an increase of about 47% over the previous week," said Walensky. "The seven day average of hospital admissions is about 19,000 to 800 per day, an increase of about 33% over the prior week. And the seven day average of daily deaths are about 1,600 per day, which is an increase of about 40% over the previous week." 
She continued: "We must do—all of us—do our part to protect our hospitals and our neighbors and reduce the further spread of this virus. As you've heard me say before, we know what works against COVID-19. This means getting vaccinated and getting boosted, wearing a mask in public indoor settings in areas of high transmission—and currently that's over 99% of our counties—and testing before you gather with others."
4
Boosting is the Only Way to Get "Optimal Protection," Says Dr. Fauci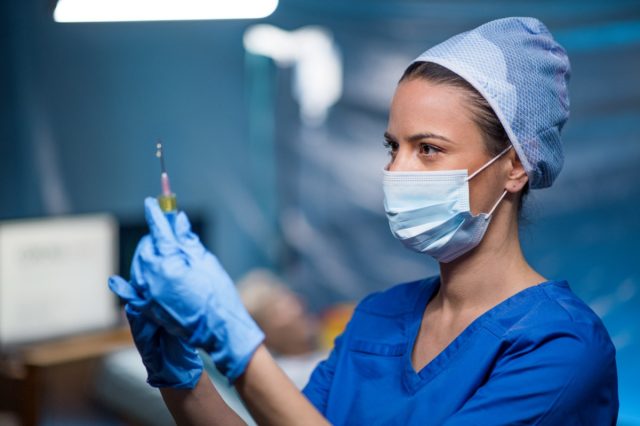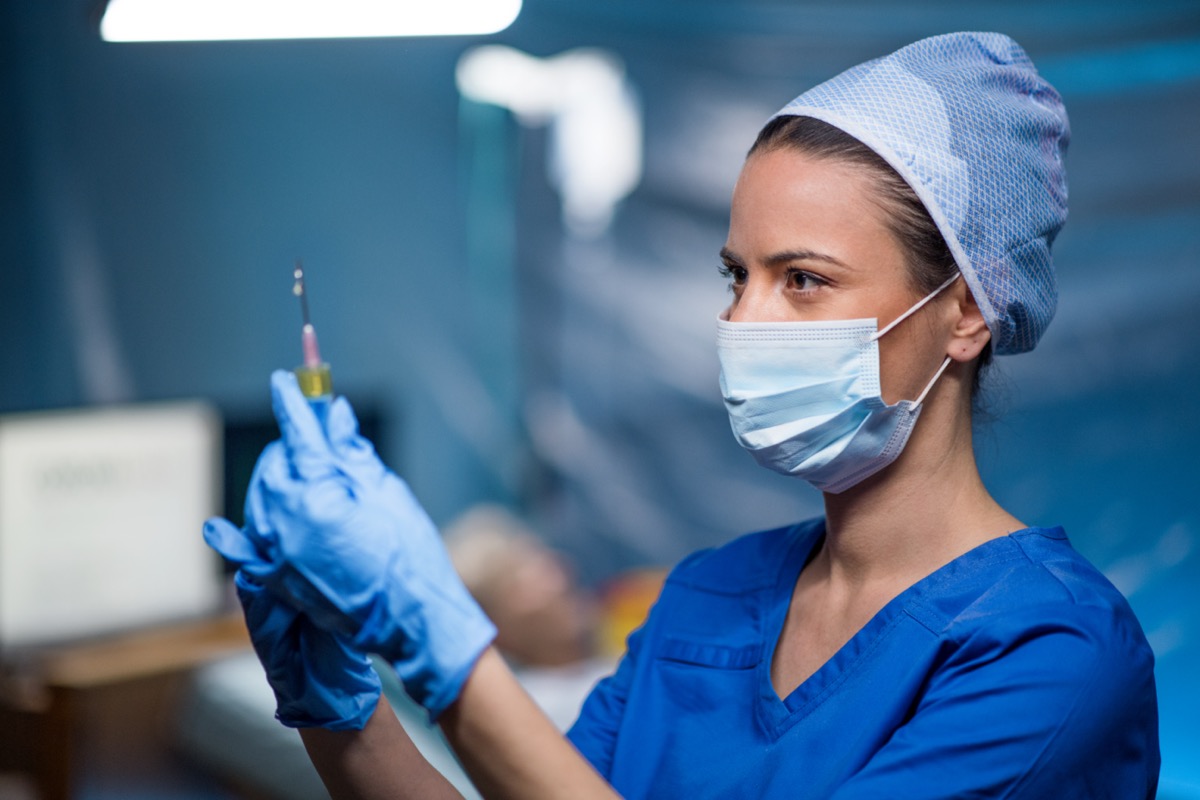 "We are telling everybody, and I will state it very clearly now, that optimum protection is with a boost," Dr. Anthony Fauci, the chief medical advisor to the President and the director of the National Institute of Allergy and Infectious Diseases. said Thursday in an interview on CBSN. "If you are not boosted, get boosted. What is called by definition, for legal or other purposes, a 'fully vaccinated person,' is, in fact, irrelevant. If you want to be fully protected, get boosted. I am saying it very loud and very clear right now."
"This is a very dynamic situation," Fauci said. "We are dealing with a brand-new, extraordinarily transmissible variant, the Omicron variant."
"Although the vaccination, when you have a highly transmissible virus, may not prevent you from getting infected, it is very likely that you will either be without symptoms or minimally symptomatic. The major purpose of the vaccine is to prevent you from getting sick, from getting clinically ill and, hopefully, to prevent you from getting hospitalized and dying," Fauci said. "In fact, the data show that the vaccines are highly successful in doing just that."
5
How to Stay Safe Out There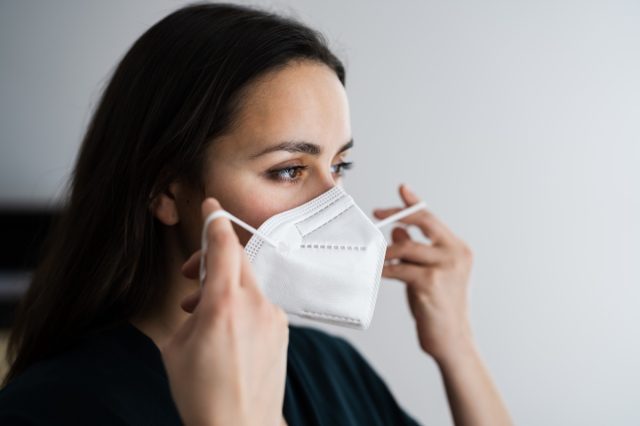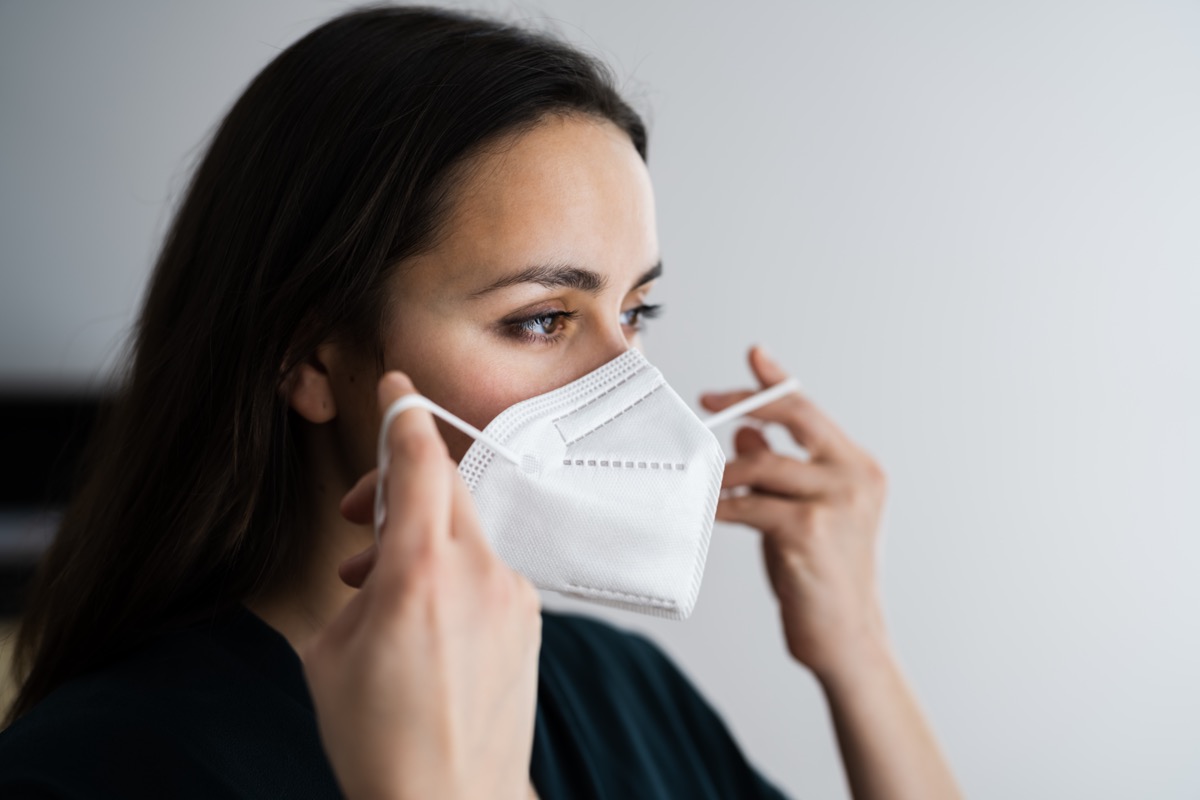 Follow the public health fundamentals and help end this pandemic, no matter where you live—get vaccinated or boosted ASAP; if you live in an area with low vaccination rates, wear an N95 face mask, don't travel, social distance, avoid large crowds, don't go indoors with people you're not sheltering with (especially in bars), practice good hand hygiene, and to protect your life and the lives of others, don't visit any of these 35 Places You're Most Likely to Catch COVID.
Alek Korab
Alek Korab is a Co-Founder and Managing Editor of the ETNT Health channel on Eat This, Not That!
Read more about Alek