This is Your Life Expectancy Now, Says Study
Life expectancy had a "horrific" decline last year.
Still in the midst of a pandemic that threatens our lives, it's natural to think of your mortality. A study published this summer has analyzed and determined the life expectancy for Americans—and found that there has been a "horrific" decline; not to mention, the same socio-economic factors that divide Americans in life also divide us in death. Read on to see the new life expectancy—and to ensure your health and the health of others, don't miss these Sure Signs You May Have Already Had COVID.
1
This is the New Life Expectancy for Americans
The study, published in the British Medical Journal, compared statistics from 2018—in which the average life expectancy was about 79 years (well, specifically, 78.7)—to the end of 2020, and it declined to age 77 (76.9 to be exact). "We have not seen a decrease like this since World War II. It's a horrific decrease in life expectancy," said Steven Woolf of the Virginia Commonwealth University School of Medicine and an author of the study. Keep reading to find out why—it wasn't just the pandemic—and what you can do about it.
RELATED: 13 Ways You're Ruining Your Body After 60, Say Experts
2
Why Did We Lose Two Years Off Our Life Expectancy?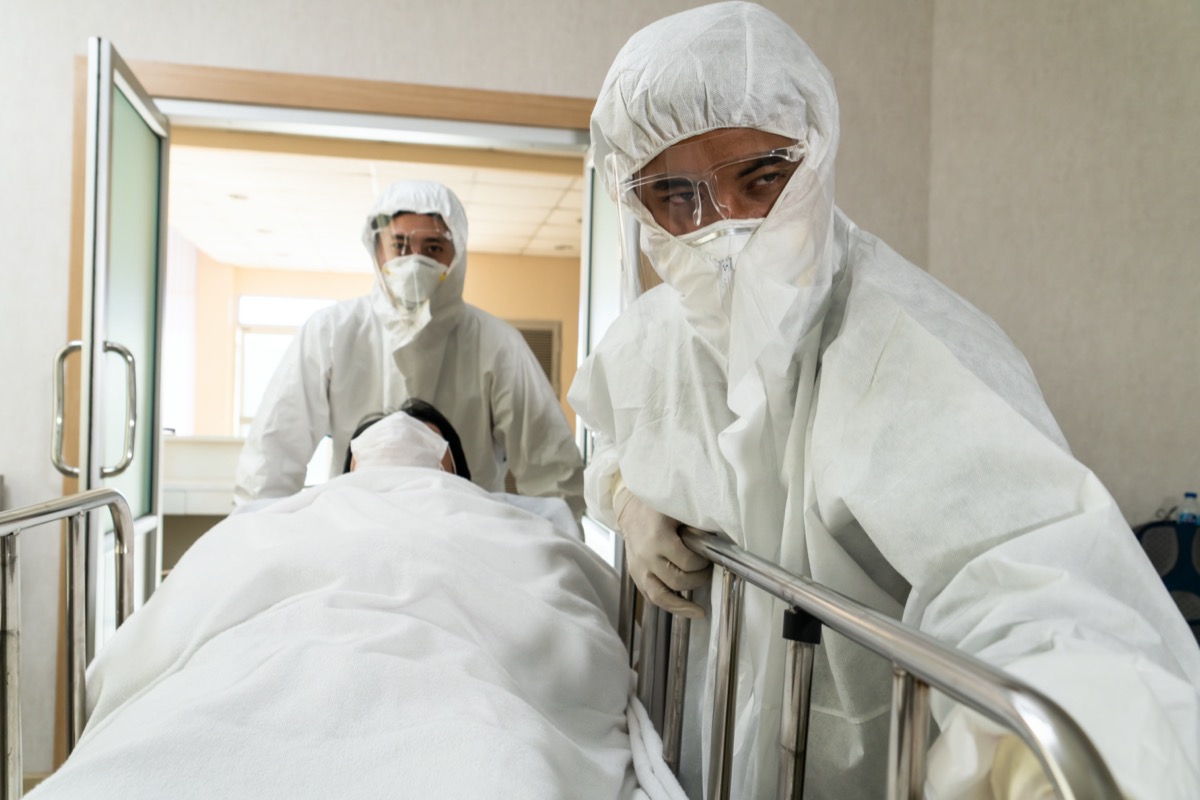 Woolf said, according to NPR, that "disruptions in health care, disruptions in chronic disease management, and behavioral health crisis, where people struggling with addiction disorders or depression might not have gotten the help that they needed." This affected two groups disproportionately: "African Americans saw their life expectancy decrease by 3.3 years and Hispanic Americans saw their life expectancy decrease by 3.9 years," Woolf noted. His conclusion: "These are massive numbers." (The study was based on data from the National Center for Health Statistics.)
RELATED: Sure Signs You're Getting Dementia, According to Science
3
What Does Life Expectancy Mean During a Pandemic Anyway?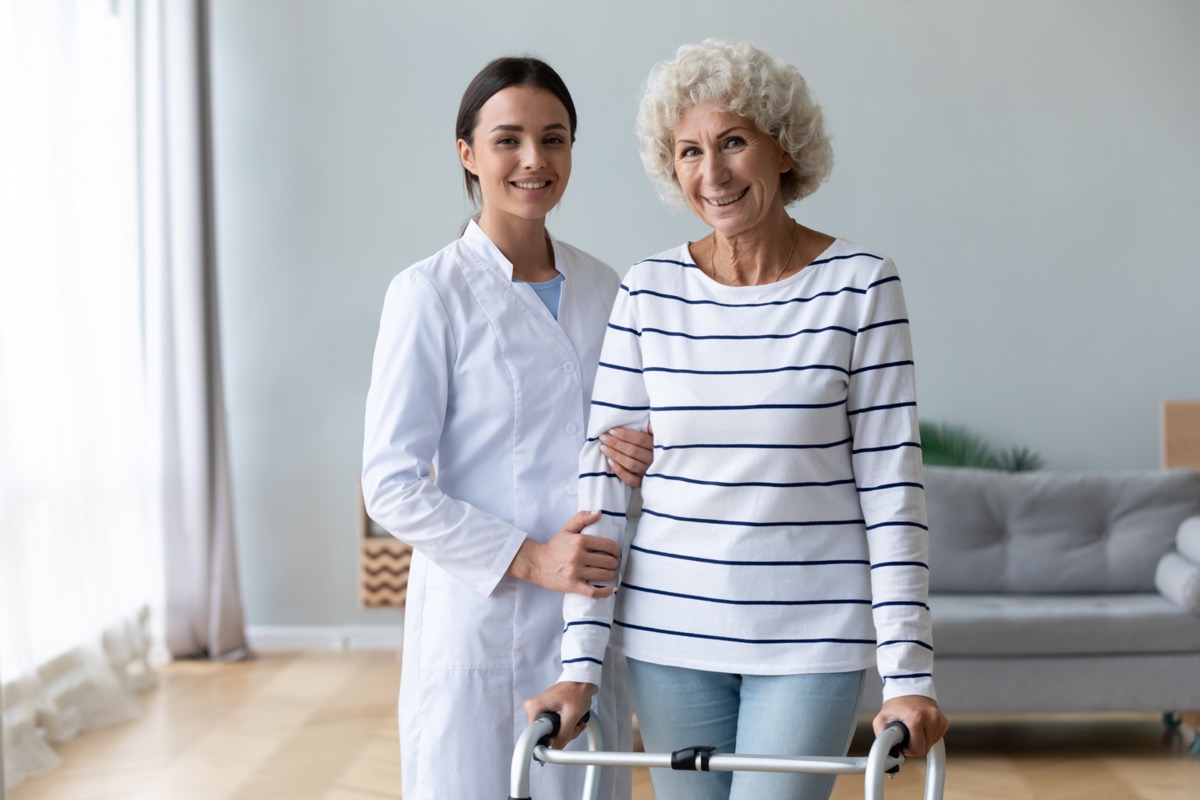 "Life expectancy is a widely used statistic for summarizing a population's mortality rates at a given time," say the authors. "It reflects how long a group of people can expect to live were they to experience at each age the prevailing age specific mortality rates of that year. Estimates of life expectancy are sometimes misunderstood. We cannot know the future age specific mortality rates for people born or living today, but we do know the current rates. Computing life expectancy (at birth, or at ages 25 or 65) based on these rates is valuable for understanding and comparing a country's mortality profile over time or across places at a given point in time. Estimates of life expectancy during the COVID-19 pandemic, such as those reported here, can help clarify which people or places were most affected, but they do not predict how long a group of people will live."
4
The Authors Conclude That Systemic Racism Plays a Part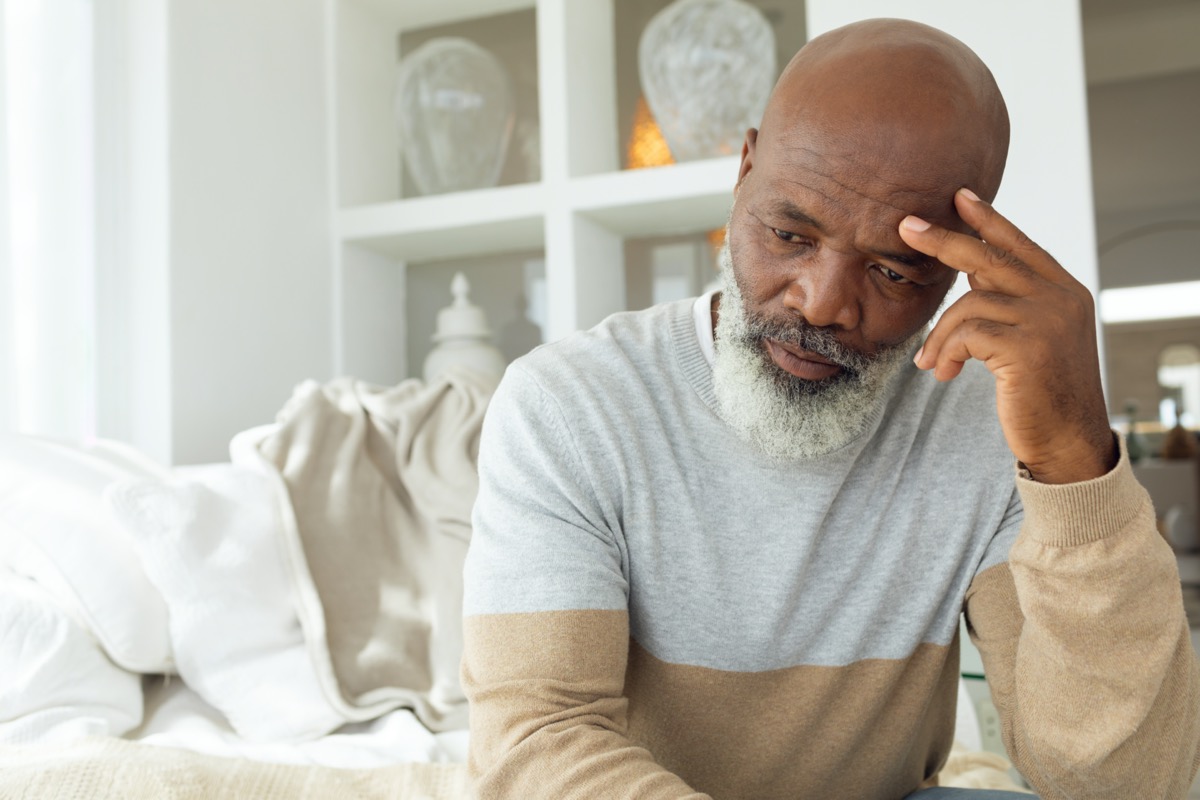 "The US had a much larger decrease in life expectancy between 2018 and 2020 than other high income nations, with pronounced losses among the Hispanic and non-Hispanic Black populations," said the report. "A longstanding and widening US health disadvantage, high death rates in 2020, and continued inequitable effects on racial and ethnic minority groups are likely the products of longstanding policy choices and systemic racism."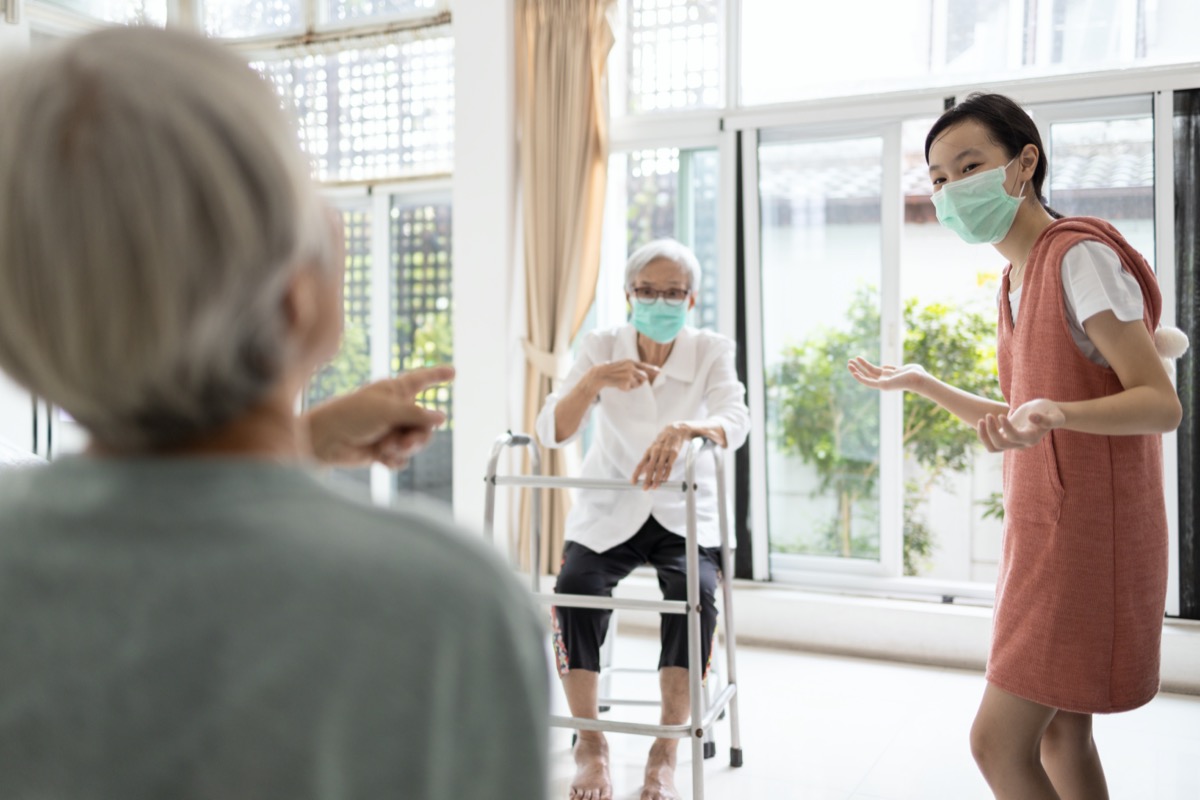 "I think life expectancy will rebound," Woolf of Virginia Commonwealth said, according to NPR. "But," says NPR, "it's unlikely that the U.S. is on course to reverse the trend entirely." "The U.S. has some of the best hospitals and some of the greatest scientists. But other countries do far better in getting quality medical care to their population," Woolf said. "We have big gaps in getting care to people who need it most, when they need it most." And to get through this pandemic at your healthiest, don't miss these 35 Places You're Most Likely to Catch COVID.6254a4d1642c605c54bf1cab17d50f1e
Alek Korab
Alek Korab is a Co-Founder and Managing Editor of the ETNT Health channel on Eat This, Not That!
Read more about Alek