You'll Now Need a Vaccine to Enter Here
Companies, restaurants and colleges may now roll out mandates.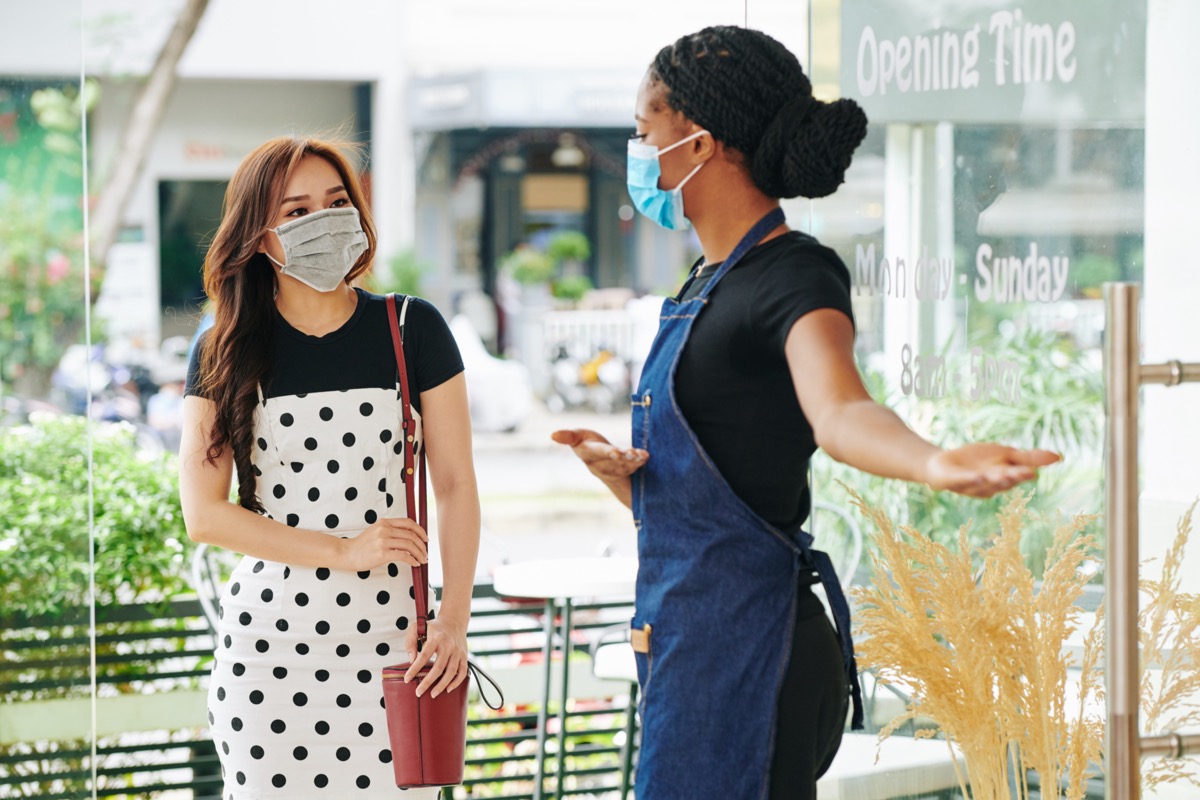 The FDA's full approval, as opposed to emergency approval, for the Pfizer COVID vaccine, announced today, is a gamechanger. Not only does it mean more people may be enthused about getting vaccinated, but it will embolden some places to require proof of vaccination before entering. The vaccine's full approval could affect "millions upon millions" of people "depending upon how many organizations take that up," said Dr. Paul Edward Sax on CNN. "The feeling at the beginning of the vaccine rollout, among public health experts, was  'Oh, don't worry, once we speak truth to Facebook, to stuff that garbage that people are reading on social media, people will get the shot.' I think the feeling now is, 'You know what, we're not going to convince them.'" It'll have "to be done by mandate." These vaccine mandates already exist in many places and are expected to ramp up now that the full approval has been granted. Read on to find out which places may soon require a vaccine—and to ensure your health and the health of others, don't miss these Sure Signs You Have "Long" COVID and May Not Even Know It.
1
Your Company May Now Require Proof of Vaccination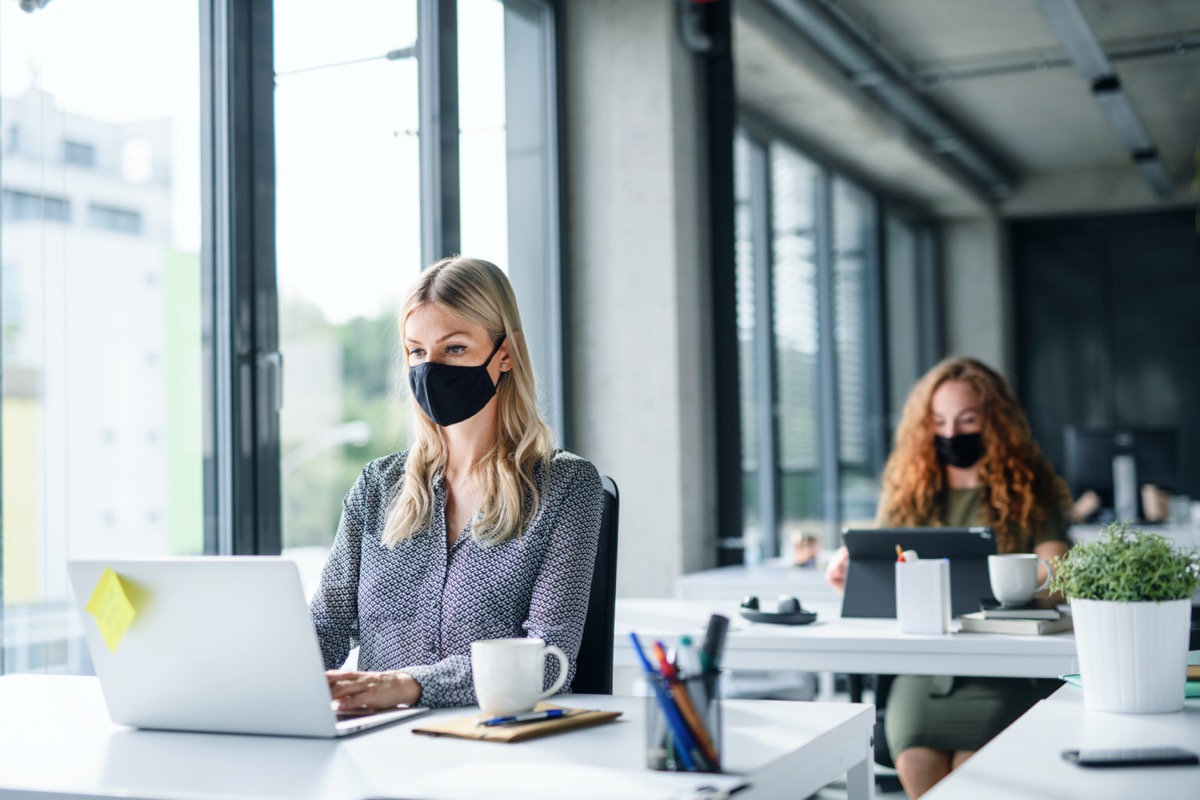 You may now be required to get a vaccine before returning to work, just like employees at United Airlines or Walmart, which requires all of its corporate and regional staff to be vaccinated. "Vaccine mandates at work: It's one thing to say, 'Eh, I don't feel like getting the shot,' but when your boss says, 'Do you, okay, well, you don't have a job anymore.' That may make you roll up your sleeves," says Sax, the Clinical Director, Infectious Disease Clinic Professor of Medicine, Harvard Medical School. Why such a strict mandate? "The hope is that the mandates are really going to be the thing that turns this around," he says.
2
Bars and Restaurants May Require a Proof of Vaccination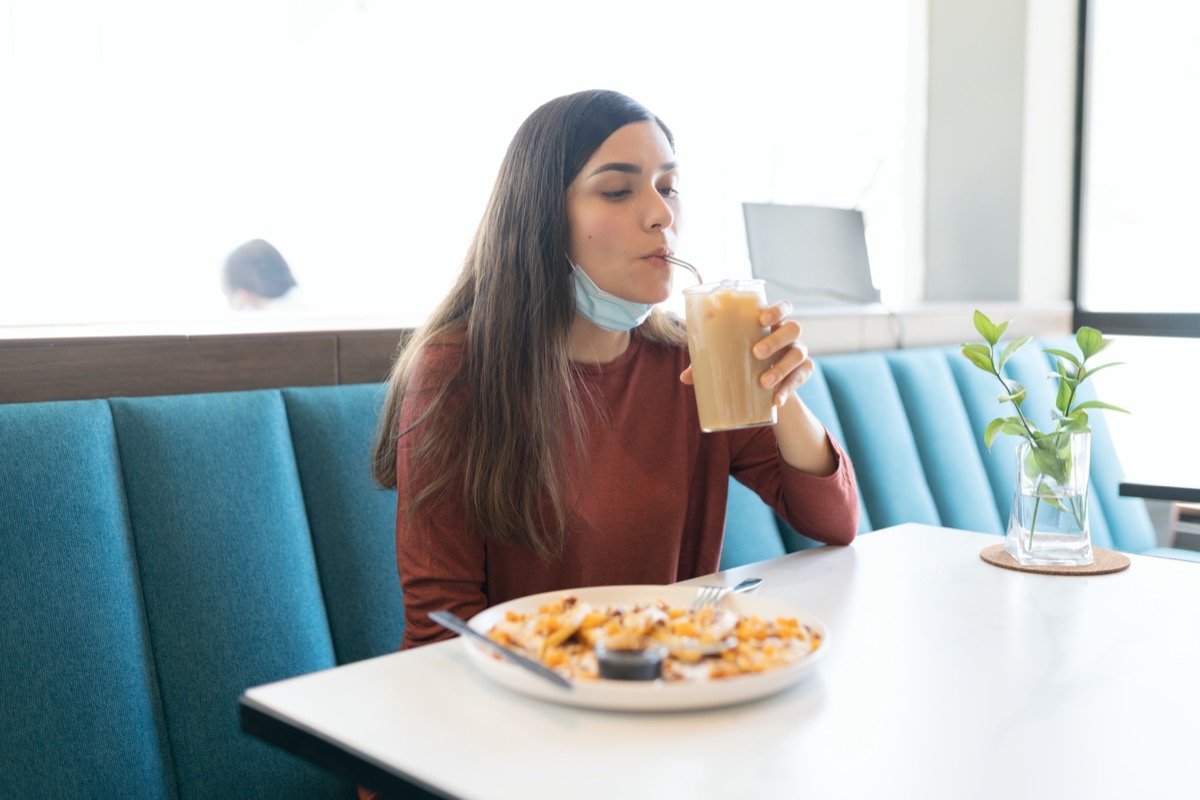 6254a4d1642c605c54bf1cab17d50f1e
In New York City, you must show proof of vaccination—of at least one dose—before eating indoors. San Francisco has the same rule. So does New Orleans. The same may hold true in other areas, now that the Pfizer vaccine has full approval. For example: "The owners of a downtown Minneapolis vegan and gluten-free cafe are asking patrons to show proof of vaccination or a negative COVID test for anyone over 12 years old wishing to dine indoors," wrote the StarTribune just today.
3
Colleges and Universities May Require Proof of Vaccination
Some colleges and universities are already requiring mandates and enforcing them, too. "More than 200 University of Virginia students who didn't comply with the school's COVID-19 vaccine requirement have been disenrolled ahead of the fall semester," reports Fox News. "The school disenrolled 238 students, including 49 students who were enrolled in fall courses, The Virginian-Pilot reported. That may mean that 'a good number' of the remaining students 'may not have been planning to return to the University this fall at all,' university spokesperson Brian Coy said."
4
Younger Students May Need a Vaccine to Attend School
Although there is no vaccine available to kids under 12, there are vaccines available to kids 12 and up—and a majority of Americans feel they, and their teachers, should be mandated to be vaccinated. "As COVID-19 cases surge around the country, a majority of Americans say they support mask mandates for students and teachers in K-12 schools, according to a new poll, but their views are sharply divided along political lines," reports ABC News. In New York City, this news just broke: "New York City Mayor Bill de Blasio announced a Covid-19 vaccine mandate for all education department staff on Monday for all public schools across the city without a testing alternative, becoming the largest school system in the US to do so," says CNN.
5
The Military Has a Vaccine Mandate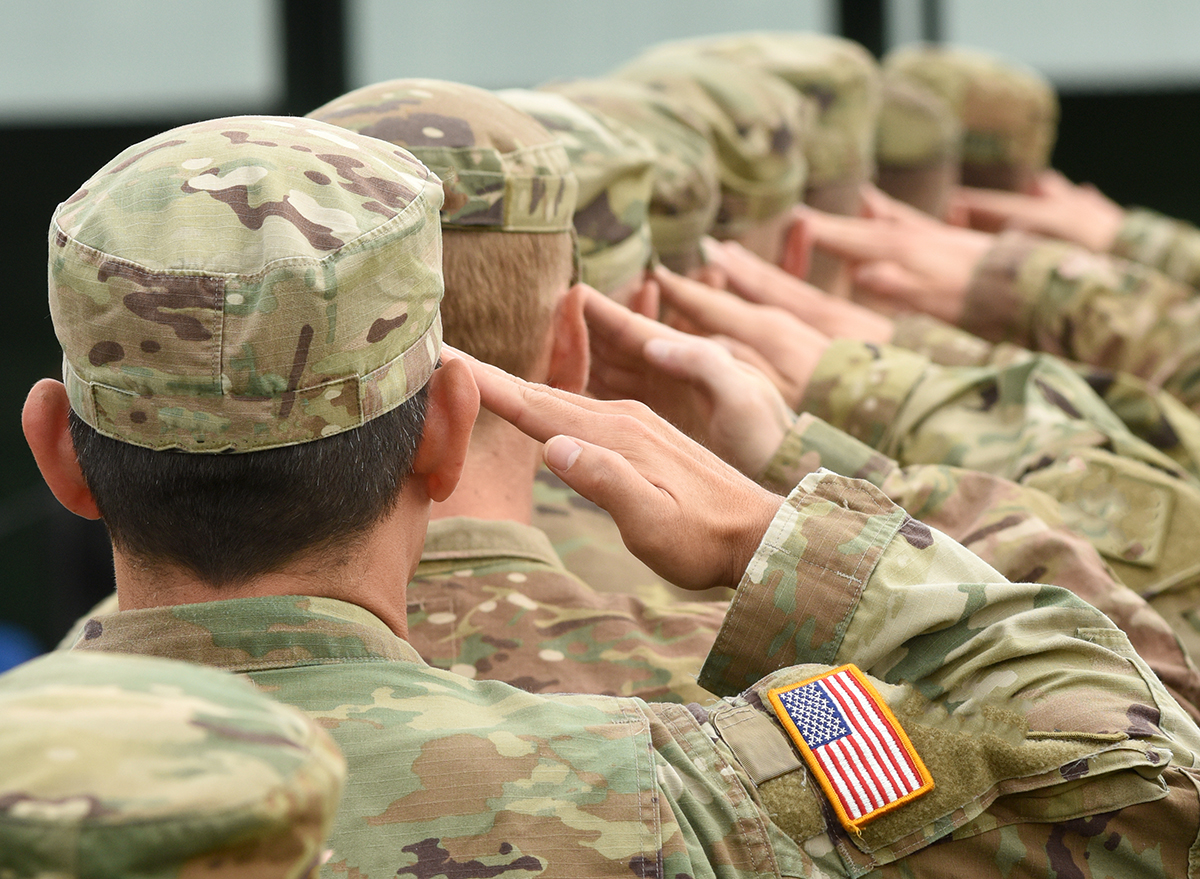 "The Pentagon's effort to mandate coronavirus vaccination for all 1.3 million active-duty service members will continue to face resistance from a segment of the force, troops and observers say, until military leaders devise an effective strategy for countering pervasive doubt about the pandemic's seriousness and widespread misinformation about the shots designed to bring it under control," reports the Washington Post. "When Defense Secretary Lloyd Austin announced earlier this month that he would seek to require inoculation no later than mid-September, Pentagon data showed that thousands of personnel — about one-third of the force — remained unvaccinated. President Biden quickly endorsed the move." As for yourself, get vaccinated ASAP so we can end this pandemic and move on, and to protect your life and the lives of others, don't visit any of these 35 Places You're Most Likely to Catch COVID.
Alek Korab
Alek Korab is a Co-Founder and Managing Editor of the ETNT Health channel on Eat This, Not That!
Read more about Alek