I'm a Virus Expert and I Won't Go Here Now
Be careful before going out. There is still a pandemic.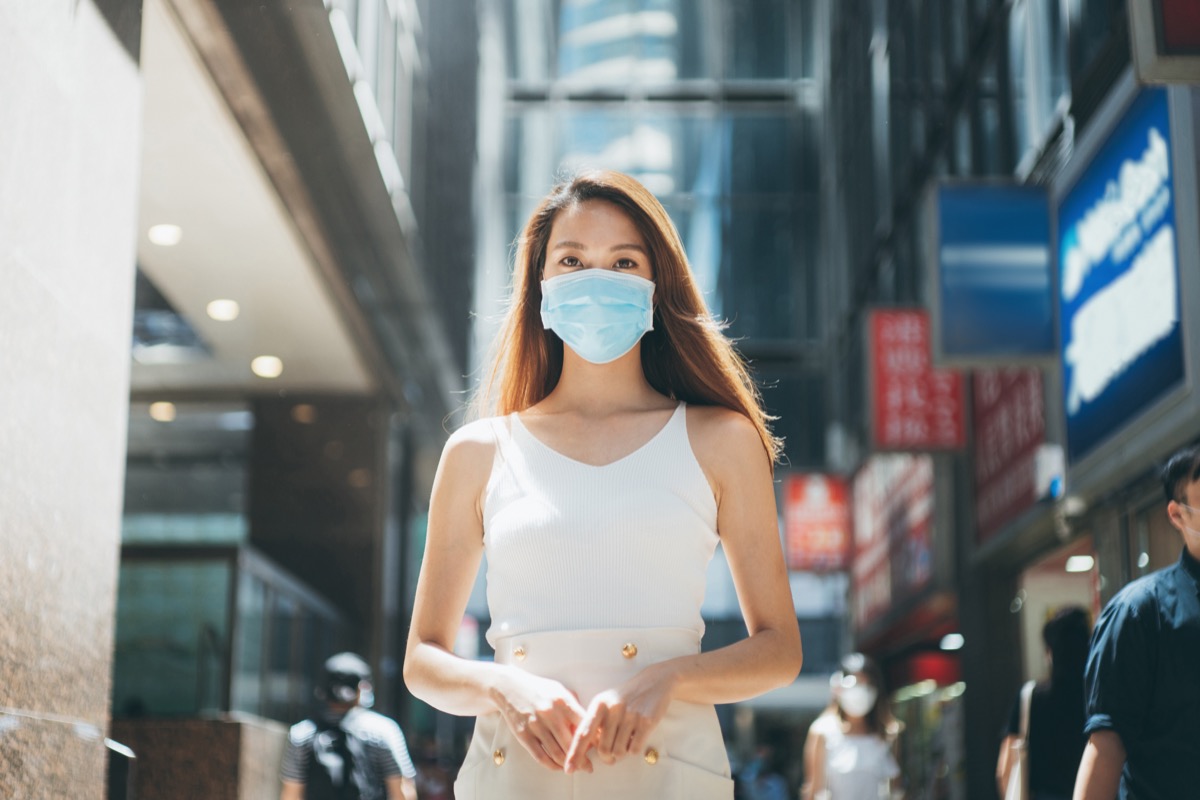 As the world continues to cope with COVID-19 and the sobering restrictions we face in an effort to fight the virus, infectious disease experts weigh in on how they're personally dealing with the pandemic. Read below to find out where the specialists are avoiding or not avoiding and why—and to ensure your health and the health of others, don't miss these Sure Signs You've Already Had COVID.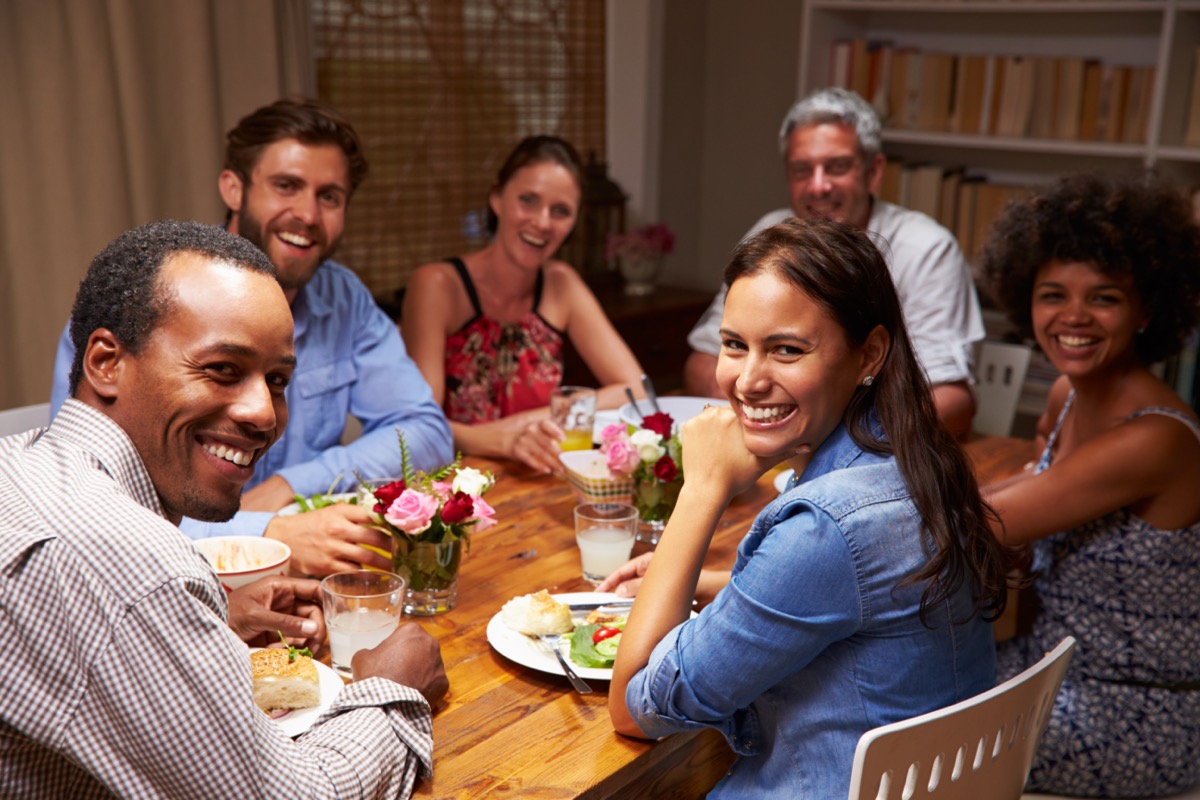 Indoor events are starting to take place again, but not everyone is comfortable mingling with others inside. Dr. Suman Radhakrishna MD FACP, Director of Infectious Diseases at Dignity Health California Hospital Medical Center says, "COVID transmission is very low when the positivity rate of all samples tested is 5% or lower for 14 consecutive days. Until this is reached, I would not attend large indoor gatherings without evidence of immunization status of attendees. I prefer outdoor seating in restaurants and hosting friends in my yard. I do not go without my mask to grocery stores and businesses. [And I enjoy] Romantic candlelit dinners at home."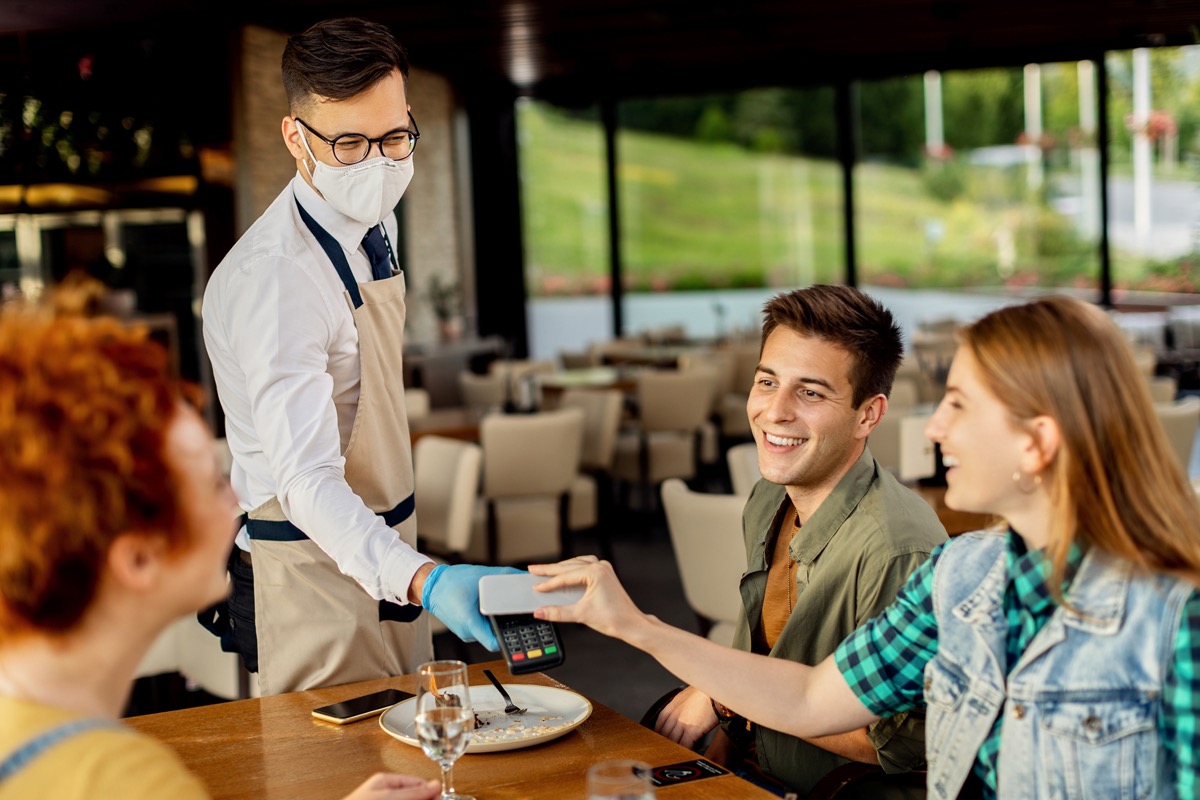 It's common to see people eating inside restaurants now, but you won't find Elizabeth Connick, Chief of the Infectious Diseases Division and professor of Medicine and Immunobiology at the University of Arizona dining indoors. 
She told the Washington Post, "No, no restaurants. I avoid any closed space with a lot of people, particularly when it's people whose risk I don't know. I think the biggest risk is being in a closed space and breathing the same air that other people are breathing, and also not wearing masks. I wouldn't go even if they were wearing masks. I might consider dining outside, although I would rather not. I think being outside is much safer. Takeout, yes. I would die if I didn't do takeout."
People are returning to bars and nightclubs, but for those who aren't vaccinated, that could be dangerous. Chad Sanborn, MD Board-certified in pediatric infectious disease with KIDZ Medical Services says, "I would stay away from a crowded bar for a while longer. Music is often blaring, the air may not be circulating well, there are lots of strangers and people often have to shout to hear each other. In general, this is the kind of place where everyone is leaning in to get close to talk to each other, which is a great way for a virus to spread."
He noted that, "my opinion would differ if there was a vaccine requirement. That would ensure that these places/activities would be much safer in terms of the risk of COVID, and I wouldn't think it was as necessary to avoid them." 
I'll Go Anywhere, But With Caution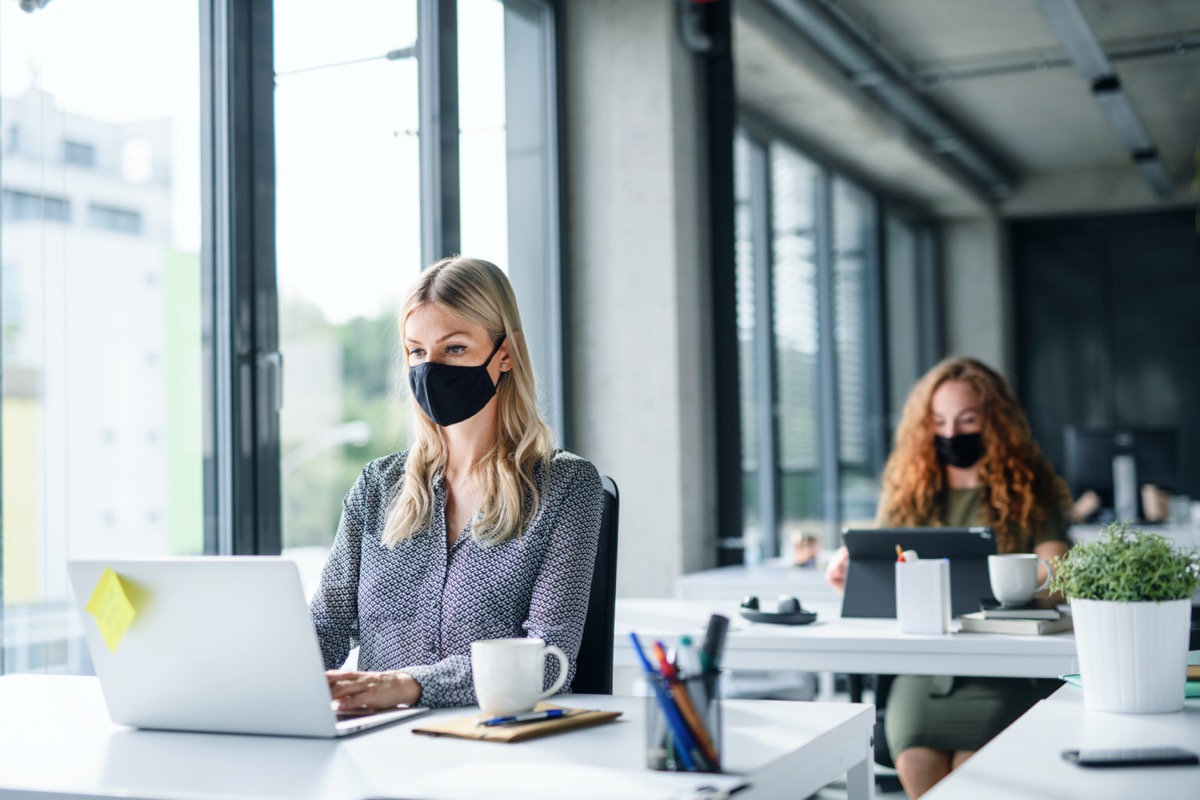 While the pandemic is causing many people to change their lifestyle and daily routines, Dr. Jan Bonhoeffer is taking precautions, but not limiting activities. The HeartBasedMedicine.org founder and a global expert on infectious diseases and vaccine safety, a pediatrician, and a former emergency physician says, "As an infectious disease expert I am not afraid of viruses. I go everywhere, but with adequate protection. I go to the COVID unit, to clinics, the ER and to public places. Yet, I wear a mask, a smile, and I keep my distance. The most dangerous place for me to be is at home with the family. This is where many transmissions occur these days because there is the least protection and many close contacts. Viruses are a bit like the weather: there is no such thing like "too cold," you may just be inadequately protected."6254a4d1642c605c54bf1cab17d50f1e
He added that when he's at home, "Honestly, no real precautions [are taken] as long as no one has symptoms. Probably unwise but a much appreciated break during otherwise PPE for too many hours on the job."
5
I Won't Travel to Certain Areas Without Mosquito Repellent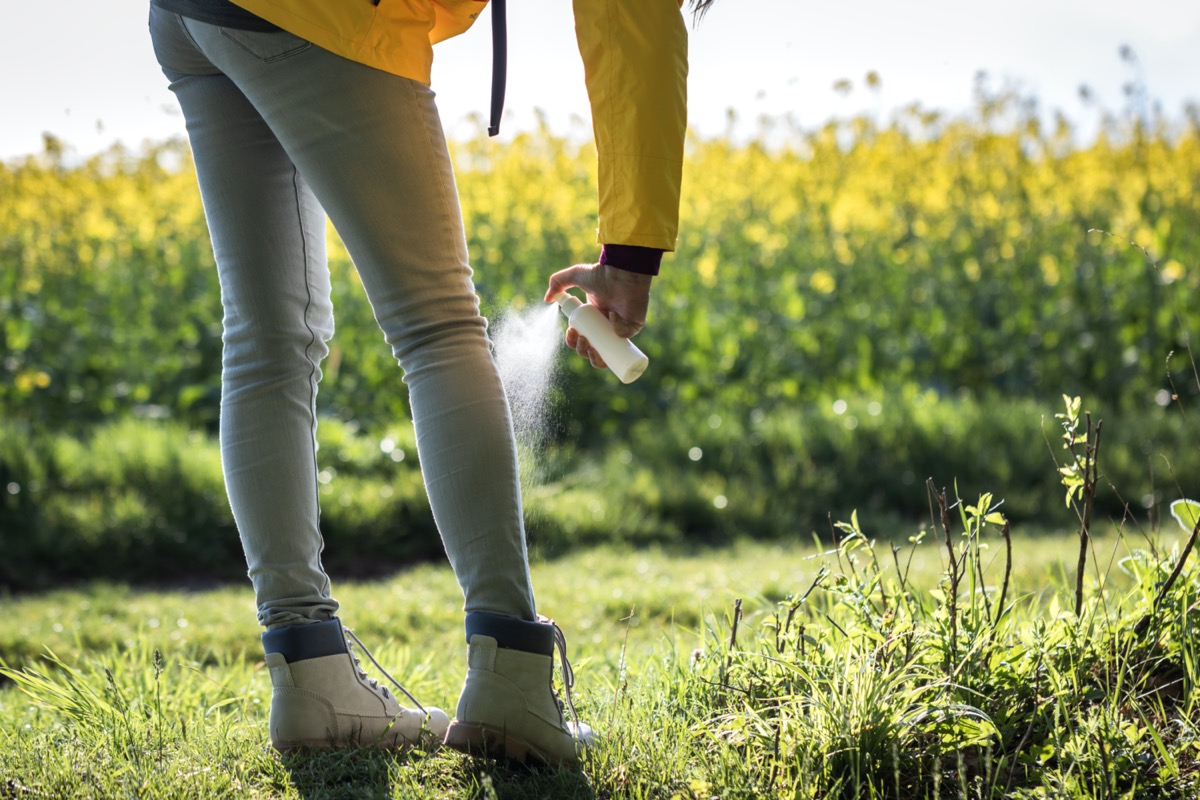 In addition to being wary of COVID-19, Dr. Suman Radhakrishna MD FACP, Director of Infectious Diseases at Dignity Health California Hospital Medical Center reminds us to remember to avoid other viruses as well. She says, "I would not take a vacation without mosquito repellent. Mosquito bite associated illnesses include, but not limited to, camping in the United States [where you can contact] West Nile virus, Eastern Equine Encephalitis, St Louis Encephalitis and La Crosse Encephalitis. In Central America and South America [be careful of ] Zika, Dengue, Chikungunya and Yellow Fever. In Africa and Asia [you can contract]  Dengue, Chikungunya and Yellow Fever. Mosquitoes love VOC (volatile organic compounds) produced by humans. Avoid the lovefest and enjoy your trip." And to get through this pandemic at your healthiest, don't miss these 35 Places You're Most Likely to Catch COVID.
Heather Newgen
Heather Newgen has two decades of experience reporting and writing about health, fitness, entertainment and travel. Heather currently freelances for several publications.
Read more about Heather
More content from
ETNT Health