Virus Expert Just Gave This Important Omicron Update
"You're seeing a lot of businesses make decisions to return to work March 1st."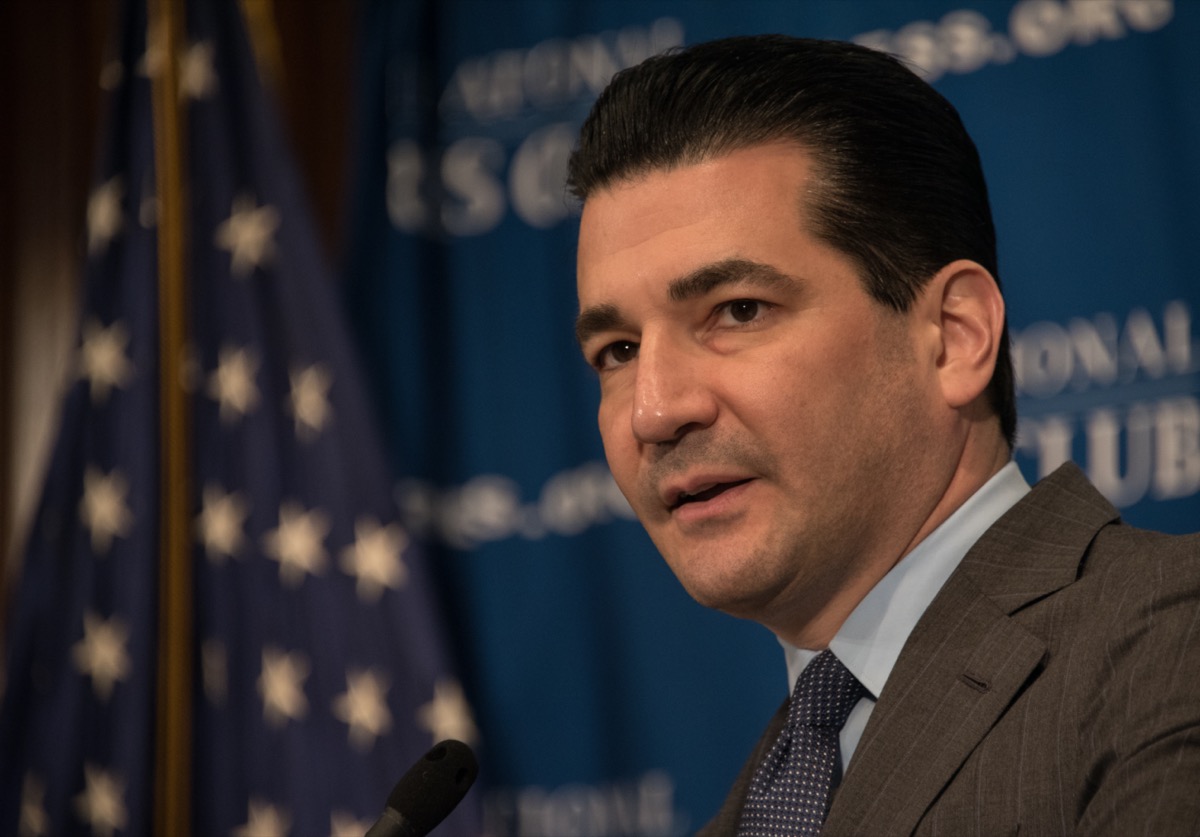 Coronavirus cases are going down rapidly in certain areas of the country, as the Omicron variant burns through human wood—while other states remain "in the thick of it," warns former FDA Commissioner Dr. Scott Gottlieb. So are you safe where you are? And when will there be a vaccine for kids under 5? Gottlieb, who sits on the board of Pfizer, appeared on Face the Nation minutes ago with an important Omicron update. Read on for 5 life-saving pieces of advice—and to ensure your health and the health of others, don't miss these Sure Signs You've Already Had COVID.
Virus Expert Says Some States are "In the Thick of This" But Many Cases are Going Down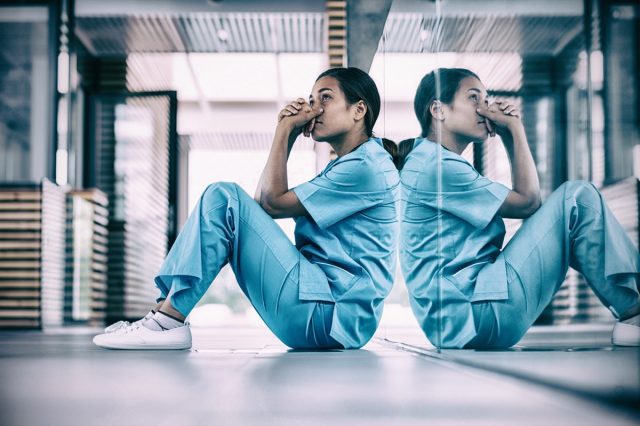 Gottlieb recently said many offices may have worked back as soon as this February. Does that timeline still hold, all the more so since cases are going down? "Yeah, I think that timeline's still intact," said Dr. Gottlieb. "You're seeing a lot of businesses make decisions to return to work March 1st beause I think they want to give themselves a cushion, especially having been surprised before. You're seeing cases come down very rapidly in the East Coast, the states that were the early outbreak states, Florida, the Mid-Atlantic, New York across the United States. There's still states that are probably in the thick of this. They have another week, maybe two weeks to go until they peak and start to come down. But in places like New York, New Jersey, Connecticut, Washington, D.C., you're seeing cases decline very rapidly. And I think that thesis around a February return is intact."
Virus Expert Says Don't Think You're Bulletproof After an Omicron Infection
"What we've seen from the data is that if you get infected with any one of these variants, you probably have a period of immunity that's quite robust," said Dr. Gottlieb. "We don't know how long it is, but you have a period of immunity that's quite robust and you probably have as good if not better immunity against that subsequent variant as if you just vaccinated and never infected. So people who are infected with Delta probably have a pretty robust immunity against Delta. And perhaps it's as good if not better than if they were just vaccinated, never infected with Delta. But what we notice is that the vaccines provide the broadest possible immunity. So people with Omicron might have good protection against Omicron. They probably don't have as good a protection action against Delta."
Virus Expert Says it's Too Soon to Lift Mask Mandates in Schools
Virginia lifted mask mandates in schools. "I think it is too soon to do that because a lot of schools have built their preparations around the use," said Dr. Gottlieb. "Some masks—and whatever we wanna say about the benefit that masks are providing—it's providing some benefit and a lot of schools that couldn't implement social distancing, couldn't implement testing are relying on masks as their only tools. So to withdraw it right at the peak … We should wait. I think within two weeks, we'll be able to make that decision…I think parents are willing to tolerate masks in schools."
Virus Expert Says Vaccines for Little Ones Aren't Here Yet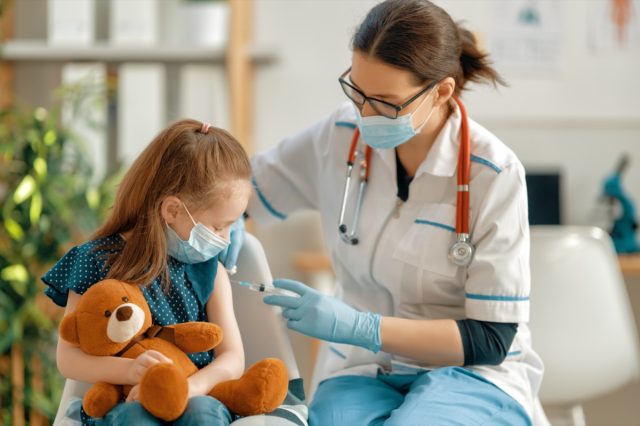 Vaccines for kids under 5 probably won't be here in a month—"I think a month is probably premature," he says. "Remember the reason why this was extended was because the vaccines in the clinical trial that Pfizer did—I'm on the board of Pfizer—Pfizer tested a low dose in the children….You wanna make sure the vaccine's very tolerable in young kids, but probably because of that low dose, we saw less vaccine effectiveness. There were more infections in the children who were vaccinated than what we saw in a comparable group of" older kids. 6254a4d1642c605c54bf1cab17d50f1e
How to Stay Safe Out There
Follow the public health fundamentals and help end this pandemic, no matter where you live—get vaccinated or boosted ASAP; if you live in an area with low vaccination rates, wear an N95 face mask, don't travel, social distance, avoid large crowds, don't go indoors with people you're not sheltering with (especially in bars), practice good hand hygiene, and to protect your life and the lives of others, don't visit any of these 35 Places You're Most Likely to Catch COVID.
Alek Korab
Alek Korab is a Co-Founder and Managing Editor of the ETNT Health channel on Eat This, Not That!
Read more about Alek