Virus Expert Just Issued This "Reinfection" Warning
"This is a virus that is still evolving rapidly."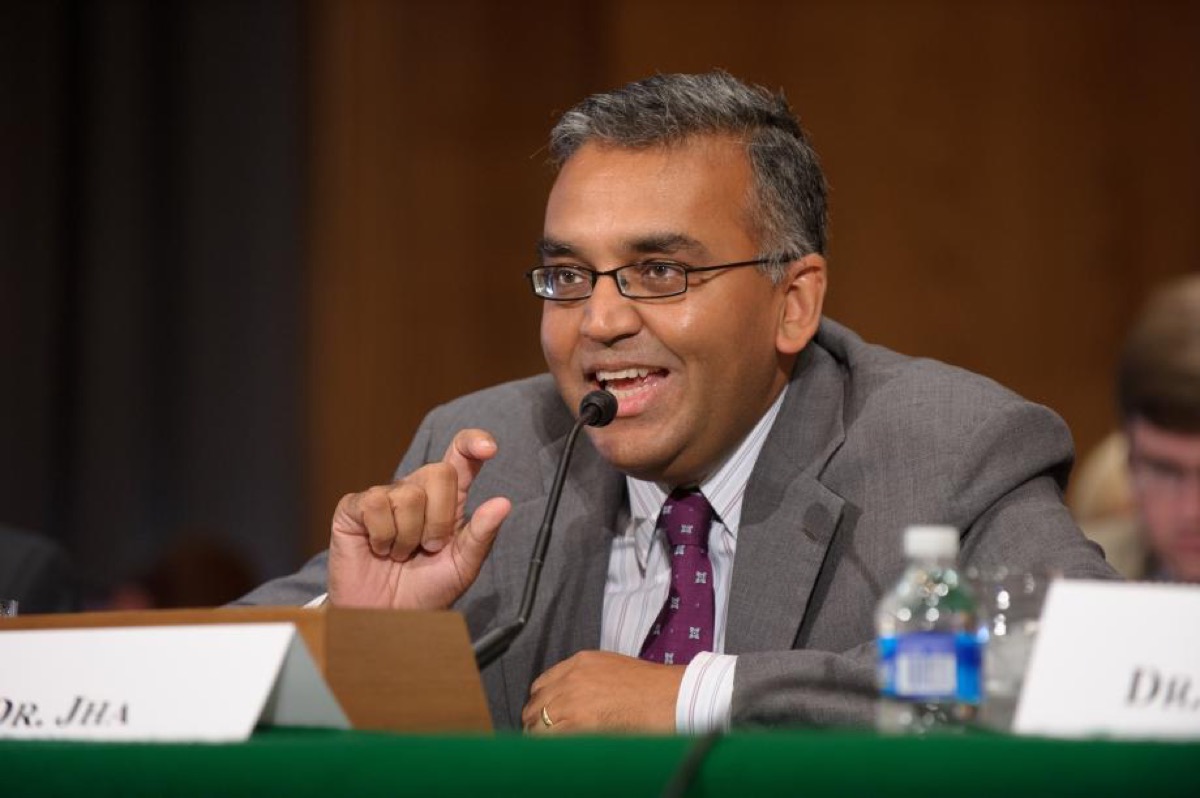 COVID cases are ising fast; even President Bioden has COVID.  White House COVID-19 Response Coordinator Dr. Ashish Jha appeared on ABC's "This Week" to talk about the COVID-19 pandemic, and how the BA.5 subvariant is driving reinfections. "One of the key messages coming out of this moment is: If you are 50 or over and if you have not gotten a shot this year—in the year 2022—it is absolutely critical that you go out and get one now," he said. What about everyone else? Read on to see how you can stay safe now that BA.5 cases are surging—and to ensure your health and the health of others, don't miss these Sure Signs You've Already Had COVID.
1
BA.5 Is Causing High Levels of Reinfection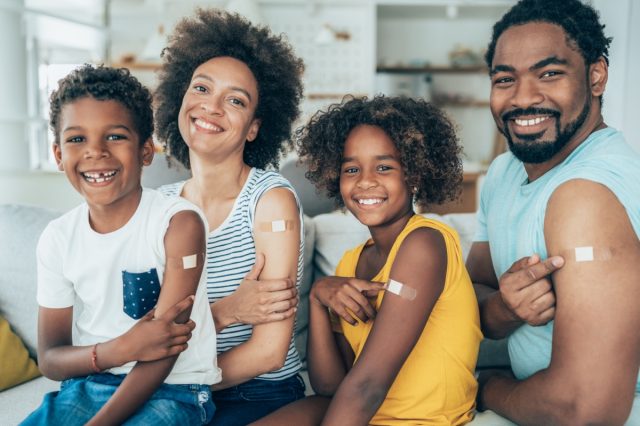 "[BA.5] is the most immune-evasive—what that means in practical terms is that if you were infected three, four months ago, you can get reinfected," says Dr. Jha. "We're seeing high levels of reinfection. We're seeing people who are not up to date on their vaccines, have a lot of breakthrough infections. But the good news here is that there are tools and vaccines, if you are up to date, if you get vaccinated recently, if you get an infection, if you get treatments, those continue to work really, really well. So, this is an area of concern, but we know how to manage this."
2
Vaccines Are Still Incredibly Important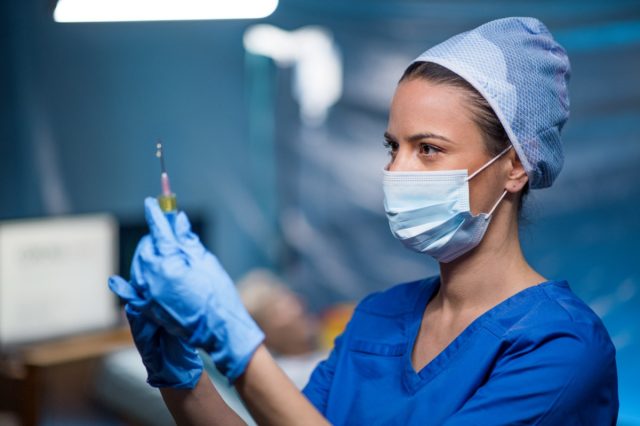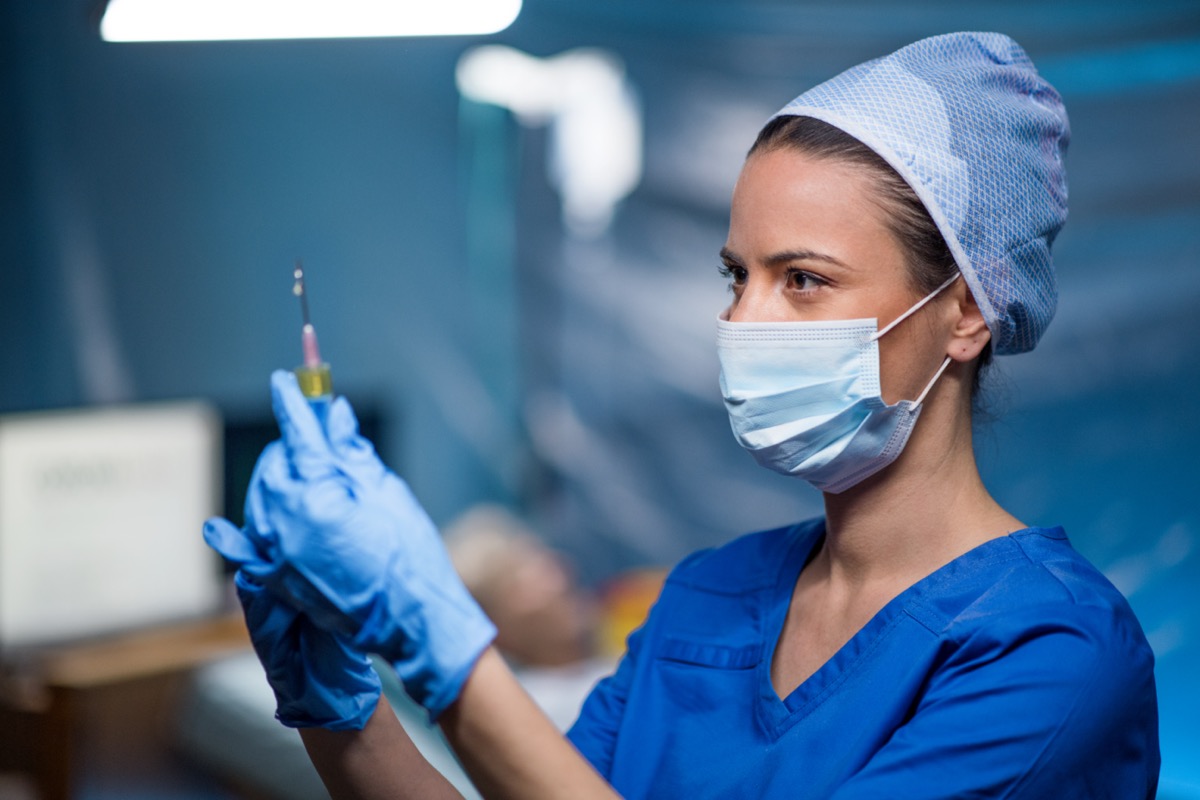 "We're still seeing protection against infection," says Dr. Jha. "I mean, obviously protection against serious illness is still preserved, and that's the good news. We're still seeing some protection against infection, but not as much. This is the immune-evasive nature of this virus. So if you got your booster, let's say last November or December, you don't have as much protection against this virus as you'd like. So one of the key messages coming out of this moment is if you are 50 or over, and if you've not gotten a shot this year in the year 2022, it is absolutely critical that you go out and get one. Now it will offer a very high degree of protection."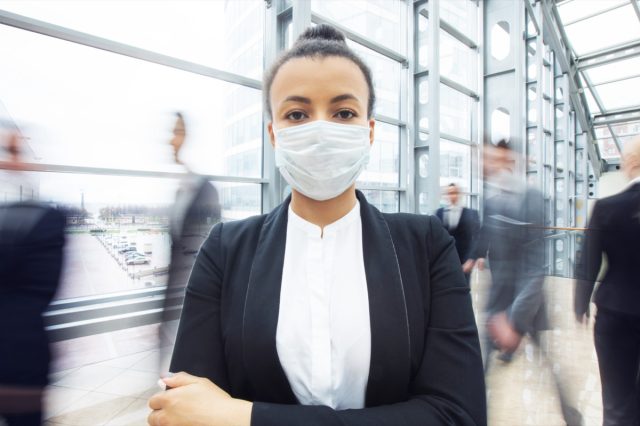 "I think it's really important to remind people of the science, the public health science—and the public health science is very clear," says Dr. Jha. "If you're in a crowded indoor space, especially if it's poorly ventilated, wearing a mask reduces your risk of infection and reduces your risk of spreading it to others. So we've got to continue to encourage people to do that. We've been doing a lot to make testing widely available. It's a really good way of slowing down the spread and then encouraging people to get vaccinated and get up to date on their vaccines. And then obviously, as I said earlier, if you end up having a breakthrough infection, getting treated, because we don't want people ending up in the hospital and treatments are working really well."6254a4d1642c605c54bf1cab17d50f1e
4
What About Mask Mandates?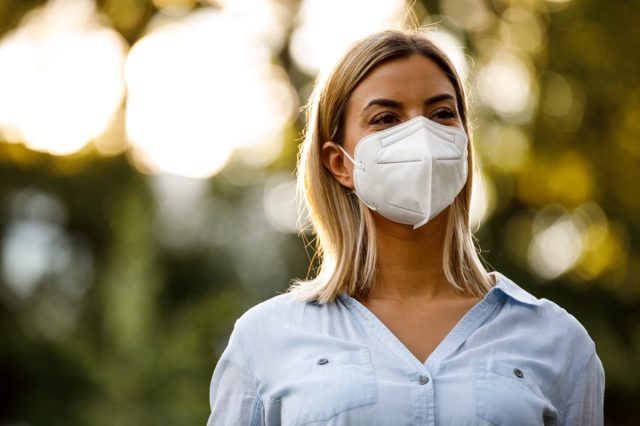 "My view on this has been very clear, which is that local jurisdictions, cities, counties, states, should make decisions about mask mandates because communities are different, and their patterns of transmission are different," says Dr. Jha. "That said, the CDC has very clear guidance on this as well through their COVID community levels. And the CDC recommendation is that when you're in a high zone, that sort of orange zone as LA county is, people wearing masks indoors is really important and it really will make a difference."
5
Don't Be Complacent About COVID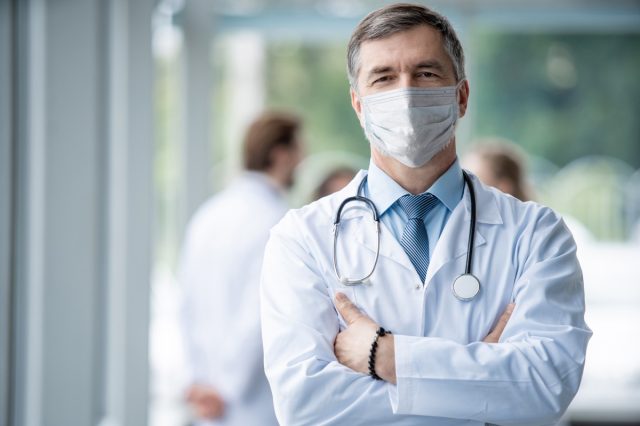 "This is a virus that is still evolving rapidly," says Dr. Jha. "We're still in the middle of this pandemic. Now, obviously we're in a way better place than we were a year and a half ago, for instance, when the president came to office, think about where we were in January of 2021 versus now—much, much better. But we still have work to do. We've got to stay on top of this virus. We've got to keep building new generations of vaccines. We've got to make sure we have adequate treatments. We can get through this, but it is not if we take our eye off our ball, we've got to really stay focused and we are, and we're staying focused on managing this." Avoid large crowds, don't go indoors with people you're not sheltering with (especially in bars), practice good hand hygiene, and to protect your life and the lives of others, don't visit any of these 35 Places You're Most Likely to Catch COVID.
Ferozan Mast
Ferozan Mast is a science, health and wellness writer with a passion for making science and research-backed information accessible to a general audience.
Read more about Ferozan