Virus Expert Just Issued This Important Warning
Here's why we've lost immunity against monkeypox.
Dr. Michael Osterholm, Director of the Center for Infectious Disease Research and Policy at the University of Minnesota, appeared as a guest on WCCO radio show The Morning News With Dave Lee on June 2. Here are concerns Dr. Osterholm shared regarding the COVID-19 pandemic and what's causing the monkeypox outbreak. Read on—and to ensure your health and the health of others, don't miss these Sure Signs You've Already Had COVID.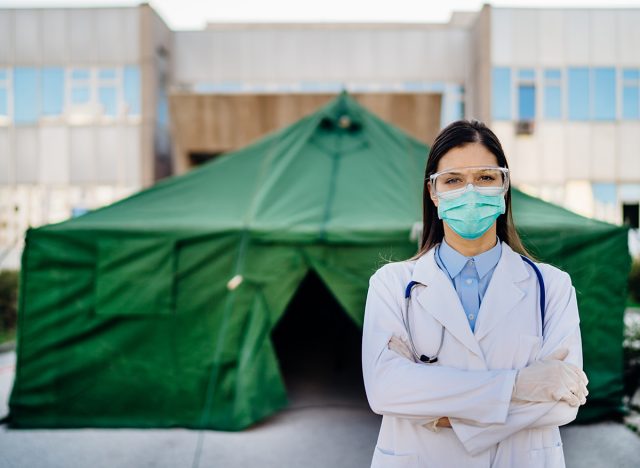 "If you look at hospitalizations and deaths, the challenge we have right now with understanding cases is that there's really been a big disconnect between cases and what's happening with more serious illness, which you can argue is a good thing," says Dr. Osterholm. "We probably have more infected people in Minnesota right now than any time we've had in the entire pandemic. And that is because this virus is so highly infectious with the variants that we're dealing with right now." 
2
But Serious Illness Is Down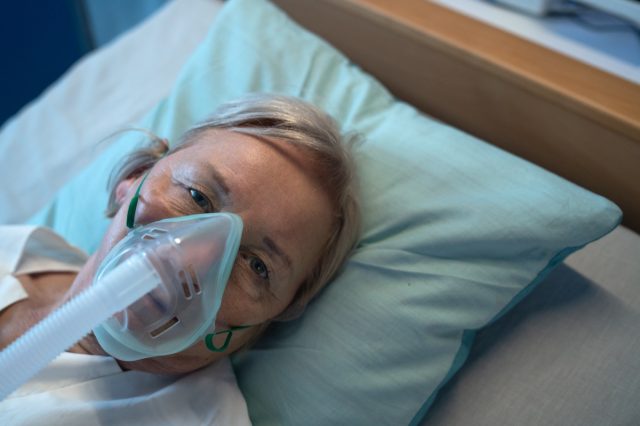 "But we're also seeing (because of previous infection or having been vaccinated) that people have a level of immunity that is reducing the likelihood of the virus causing serious illness," says Dr. Osterholm. "And that's the good part. So the challenge we're going to have over time is, will we see more waning immunity and if so, will that result in more serious illnesses down the road? We just don't know that right now, we have so many unanswered questions."
3
Boosters Prevent Hospitalizations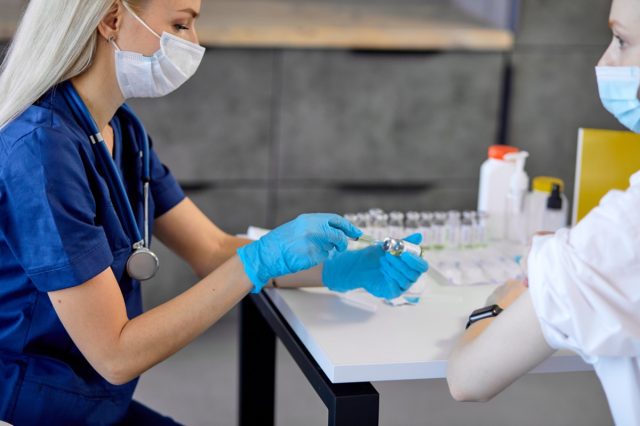 "I think the important message here is, particularly with those who receive the fourth dose, that you have pretty good protection against even getting infected," says Dr. Osterholm. "Surely not getting sick in those first four to eight weeks after you've been vaccinated. But the problem is after that time period, you still get infected. You can get mildly ill to moderately ill, but you still have good protection against seriously getting ill or being hospitalized."
4
Will We Need Boosters Every Year?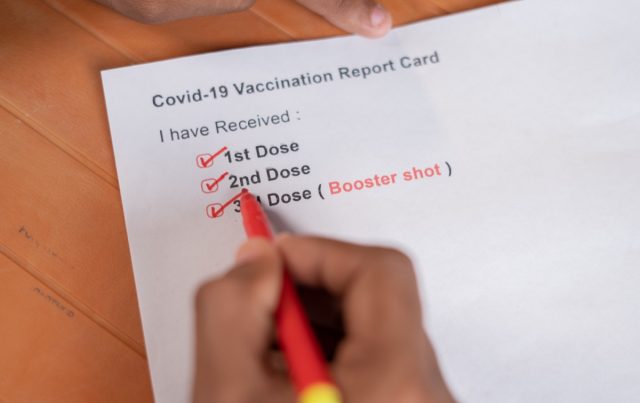 "One of the things we're realizing is that this is going to likely require a long term commitment from vaccines, for which I don't know how we're going to do that. I can't imagine we're going to keep giving booster doses to everyone two and three times a year."
5
Could COVID-19 Mutate and Get Worse?[/slidetitle

Shutterstock
"I'm certain this is going to stay with us. We're not going to see it go away as an infectious disease in humans," says Dr. Osterholm. "In fact, what's even more concerning is we're seeing a lot of animal species now getting infected with the virus from humans. And we're worried that [it] may pass back to us with different variants, meaning that it undergoes genetic changes in the animal population, and then hits us again with bad viruses. I wish I could answer the question [of] what the long term picture looks like. None of us can." 
[slidetitle num="6"]What Is Causing the Monkeypox Outbreak?
"Monkeypox is a virus that is somewhat similar to smallpox. Well monkeypox has, as a natural reservoir where the virus resides, rodents in central Africa," says Dr. Osterholm. "When they spill over into humans, human cases tend to be somewhat limited in transmission, but why have we seen all this transmission now? Because it turned out that the smallpox virus, or smallpox virus infection, would protect you against getting monkeypox. If you had smallpox as a disease, or you got vaccinated, you had lifetime protection against monkeypox. But we stopped vaccinating for smallpox in 1980, because we had eliminated it out of the world. So for the last 40 years, we've now created this entire society in central Africa that has no protection against monkeypox. Guess what, a bunch of them are getting infected now. That then results in the spillover to the rest of the world. And so I could go through, disease by disease, to say you know what? We were actually in better shape 20 years ago than we are now."
7
How to Stay Safe Out There
6254a4d1642c605c54bf1cab17d50f1e
Follow the public health fundamentals and help end this pandemic, no matter where you live—get vaccinated or boosted ASAP; if you live in an area with low vaccination rates, wear an N95 face mask, don't travel, social distance, avoid large crowds, don't go indoors with people you're not sheltering with (especially in bars), practice good hand hygiene, and to protect your life and the lives of others, don't visit any of these 35 Places You're Most Likely to Catch COVID.
Ferozan Mast
Ferozan Mast is a science, health and wellness writer with a passion for making science and research-backed information accessible to a general audience.
Read more about Ferozan