Virus Expert Just Issued This New Warning
"The public is done with COVID. The virus isn't done with them."
BA.5 is now the dominant COVID-19 subvariant in the US—but what does that mean for the public? Dr. Michael Osterholm, Director of the Center for Infectious Disease Research and Policy at the University of Minnesota, explains what to expect next on an episode of The Osterholm Update. "We'll need to keep our eye on things in the US for the coming weeks," Dr. Osterholm warns. "Remember this pandemic is not done with us. I know no one wants to hear that, but it's such an important message." Read on—and to ensure your health and the health of others, don't miss these Sure Signs You've Already Had COVID.
1
Are BA.4 and BA.5 Taking Over?
"Well, the short answer is absolutely yes," Dr. Osterholm says. "The long answer is I still don't know where it's going or what it will look like two, three or four weeks from now. I will make just one very specific comment that I don't need to repeat—please do not be persuaded, do not be convinced, do not have any real hope for anything that somebody puts in a statistical model, more than 30 days out from today. You're going to hear lots of predictions about what will happen, why it'll happen, where it'll happen. And I can tell you with certainty that almost every one of these models will be completely wrong."
2
COVID Cases Are Up Globally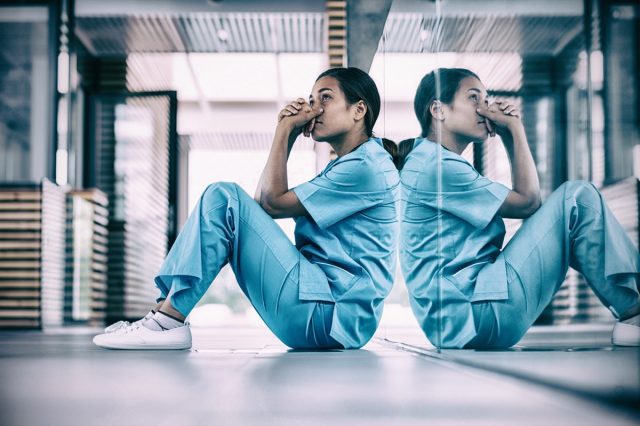 "If anybody needed a reminder that COVID isn't going to just simply fade away, look no further than what's happening internationally in just the past month, even in the past two weeks," Dr. Osterholm says. "As of Wednesday, numbers posted on the WHO dashboard indicate that last week's case totals approached 5.3 million, up from four and a half million the week prior. In fact, with last week's total, we've now seen weekly cases jump by more than 2 million compared to where we were just a month ago. And remember, this is happening at a time when many of us actually know cases are not being reported throughout the world. We know countries are rolling back their testing programs. They're using more at-home tests, which are not being reported in terms of results."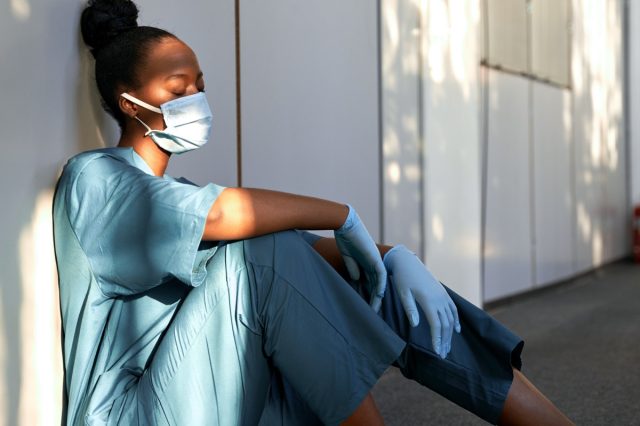 "I have no doubt it's tied to the rise of BA.4 and in particular, BA.5, remember these are subvariants of Omicron," Dr. Osterholm says. "Both of them share multiple mutations on their spike protein, which improves their ability to evade the immune protection offered by vaccines or previous infection. And while they're often talked about in tandem, since they both have growth advantage over previous subvariants like BA.2 or BA.2.12.1, it is becoming evident that BA.5 is winning the race. It is now the subvariant of real concern, according to the latest weekly report that was published by the World Health Organization on Wednesday. 52% of the total sequences uploaded to an international database from June 19th to June 25th were BA.5: That was up from 37% the week prior."
4
COVID Is Still a Serious Threat
"It's clear that COVID is still causing severe disease at levels that can bog down the healthcare systems and remains a serious and significant threat to the community," Dr. Osterholm says. "We look at Israel, where hospitalizations tripled in a month and a half going from less than 400 in May to now more than 1400 in late June, and they are now just starting to decline. There are still at least ten hospitals in Israel reporting more than a hundred percent occupancy as of today, driven largely by COVID. So despite this notion that we're somehow done with COVID, we don't need to worry about these surges, you can see this combination of new variants in waning immunity leaves our healthcare systems plenty vulnerable. However COVID is not just a problem in Europe. In fact, every region of the world is reporting case growth right now, including the Americas, the Eastern Mediterranean, Southeast Asia, and Western Pacific regions, even Africa, where overall cases appear to be dropping."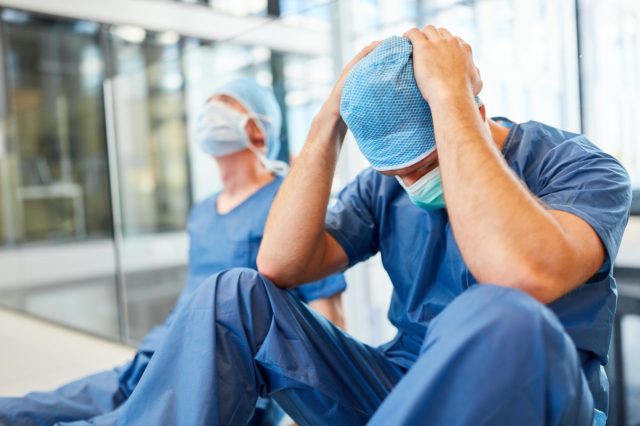 "How many times have you heard people say, oh, we're gonna have this surge in the fall or in the winter—but suffice it to say, BA.5's impact isn't exclusive to any one area or even hemisphere," Dr. Osterholm says. "And that shouldn't be at all surprising again, as a reminder, we saw South Africa's BA.5 wave start in mid-April, peak in May, which is the country's fall season around the very same time Portugal had their own BA.5 wave, which took off in late April and peaked in late May. So two countries with two overlapping surges. However, while it was South Africa's fall season, it happened to be spring in Portugal."
6
Vaccination Will Not Prevent Reinfection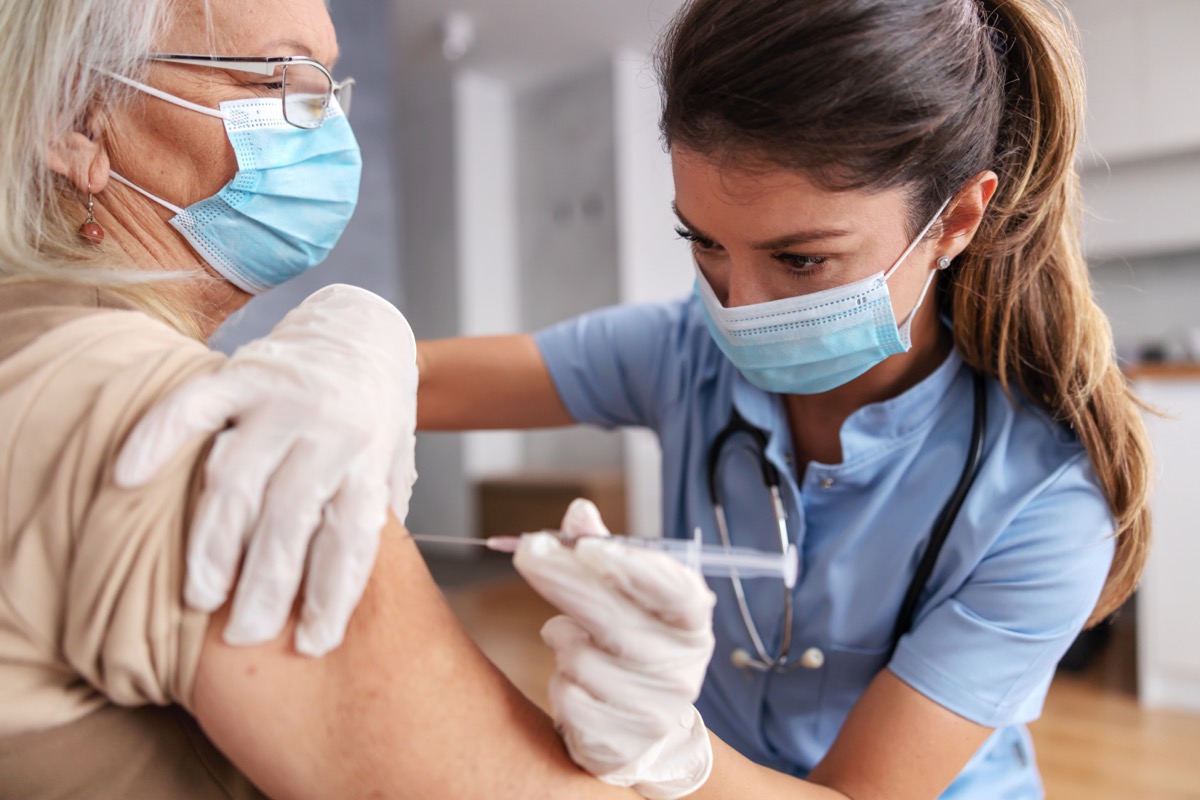 "I know more people in this past week who have been infected with COVID—people with three and four doses of vaccine under the belt who are now actually quite ill," Dr. Osterholm says. "I think that is a function of BA.5 as the subvariant that is now dominating, much more infectious, evading immune protection, some waning immunity in humans, and all this new activity—you know, the public is done with COVID, the virus isn't done with them."
7
We Don't Know How High Cases Actually Are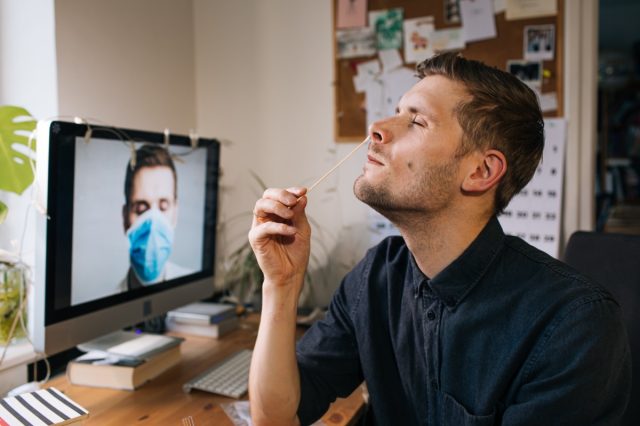 "The problem is we don't really understand how much transmission is out there. Even when we see high levels, what does high mean? Three, ten, 20, 1000? I don't know what it means," Dr. Osterholm says. "If we look at the wastewater data that is being collected by a number of state and local health departments, academic centers, and collaborating with the CDC, the challenge with understanding what's happening in our communities, that much of these data points are from two, three and four weeks ago. And BA.5 has taken over quickly… So while we say 54% of the new cases are BA.5 or BA.4, remember that these are often data reflecting several weeks ago and what happened. So this isn't a good way to continue to monitor what's happening. Rather I'm looking at things like hospitalizations and deaths. For me, this is the most reliable way of understanding what BA.5 is doing in our community."
8
Hospitalizations are On the Rise
"Hospitalizations are on the rise, now, 13% higher than they were two weeks ago," Dr. Osterholm says. "Oftentimes it's said that these are people who are hospitalized for something, only to find COVID as a co-infection to that condition—that is surely possible, and you have something widespread in a community. But what we're talking about here are cases that are attributed to a COVID-related illness… The last time we saw new hospital admissions at this rate was right before and right after the winter Omicron surge in November of 2021."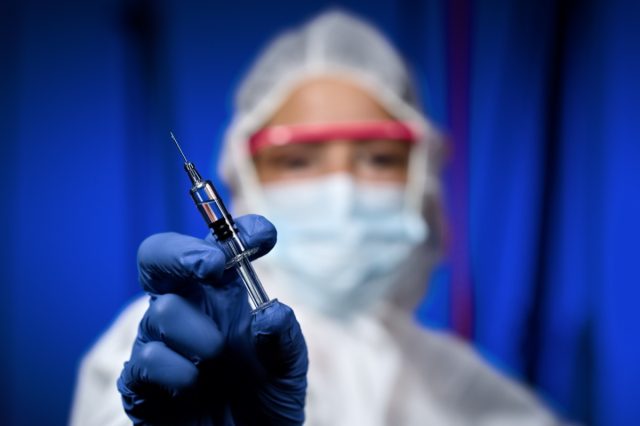 "Deaths have slightly increased. And as of Thursday, there was an average of 323 lives lost every day in the US," Dr. Osterholm says. "This is surely lower than that of the two to 3000 lives we lost each day during Delta and Omicron, but this does not take away from the fact that 323 people are losing their lives on average every day. This is not just a number, but these are people's loved ones."
10
July 4th Travel May Have Caused Surge In Cases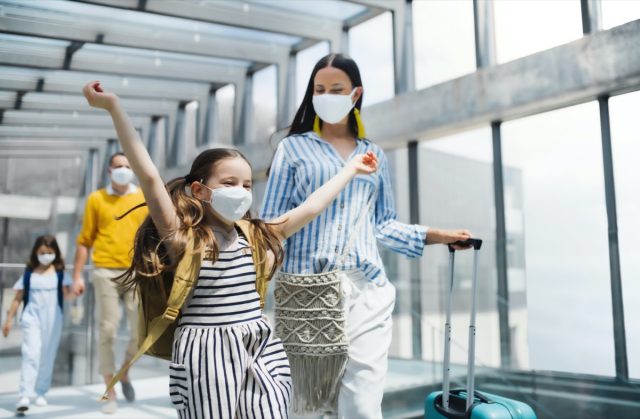 "The coming weeks will be very telling with the rise of BA.5, which is better at evading immune protection than previous variants," says Dr. Osterholm. "And last weekend, being a holiday weekend, we could be in for a flurry of cases—nearly 2.5 million people went through airport security checkpoints last Friday, which makes the last weekend the largest travel weekend. We have seen since the beginning of the pandemic, the pre-pandemic travel record was 2.46 million passengers in 2019. We could have the perfect storm here with the transmission levels, high, large numbers of people traveling, shifting attitudes about the pandemic and a new dominant strain that has been shown to increase hospitalization levels in several countries across the globe. We'll need to keep our eye on things in the US for the coming weeks. Remember this pandemic is not done with us. I know no one wants to hear that, but it's such an important message."
"We have imperfect tools right now. Do not mistake that for saying that they're not helpful—they can be helpful. They can reduce serious illness and hospitalizations. But they're not the final end-product tool we need. But in the meantime, between now and then, how are we going to handle this? And I have to honestly say, I don't know, we'll continue our work at CIDRAP to do whatever we can to bring as quickly as we can the sense of a roadmap for new and better vaccines. But in the meantime, we gotta figure out how to use these. I do not believe that a varied specific vaccine approach is going to really accomplish much at all in the days ahead."6254a4d1642c605c54bf1cab17d50f1e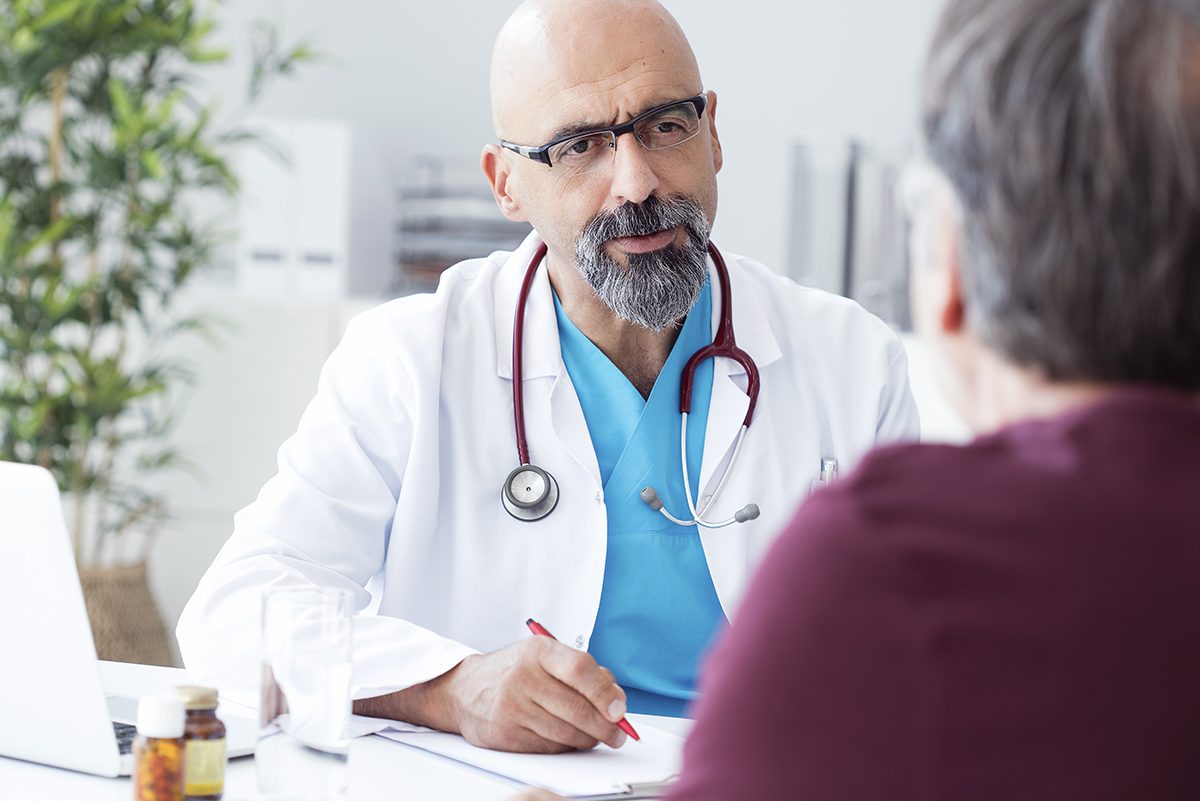 "I do believe that this is a public health challenge, but I also believe it's one that's manageable," says Dr. Osterholm. "We just need to keep getting the vaccine out. We need to be very clear who needs the vaccine. If you look at countries like Canada, the United Kingdom, they are starting to do that very effort of getting vaccines out to at-risk people and not waiting for a contact follow up, or the fact that somebody's known to have been in contact with an infected person. We need to expand testing. It's starting to happen, but testing needs to be expanded tremendously so that people are not challenged finding test sites or having doctors who can evaluate a patient and immediately submit a sample for testing. We need to have that happen right away. Most of all, we will not stop this situation from continuing to occur." And don't visit any of these 35 Places You're Most Likely to Catch COVID.
Ferozan Mast
Ferozan Mast is a science, health and wellness writer with a passion for making science and research-backed information accessible to a general audience.
Read more about Ferozan