Virus Expert Said If You Get COVID, Do This
"We're obviously in the middle of a really bad surge right now," said Dr. Jha.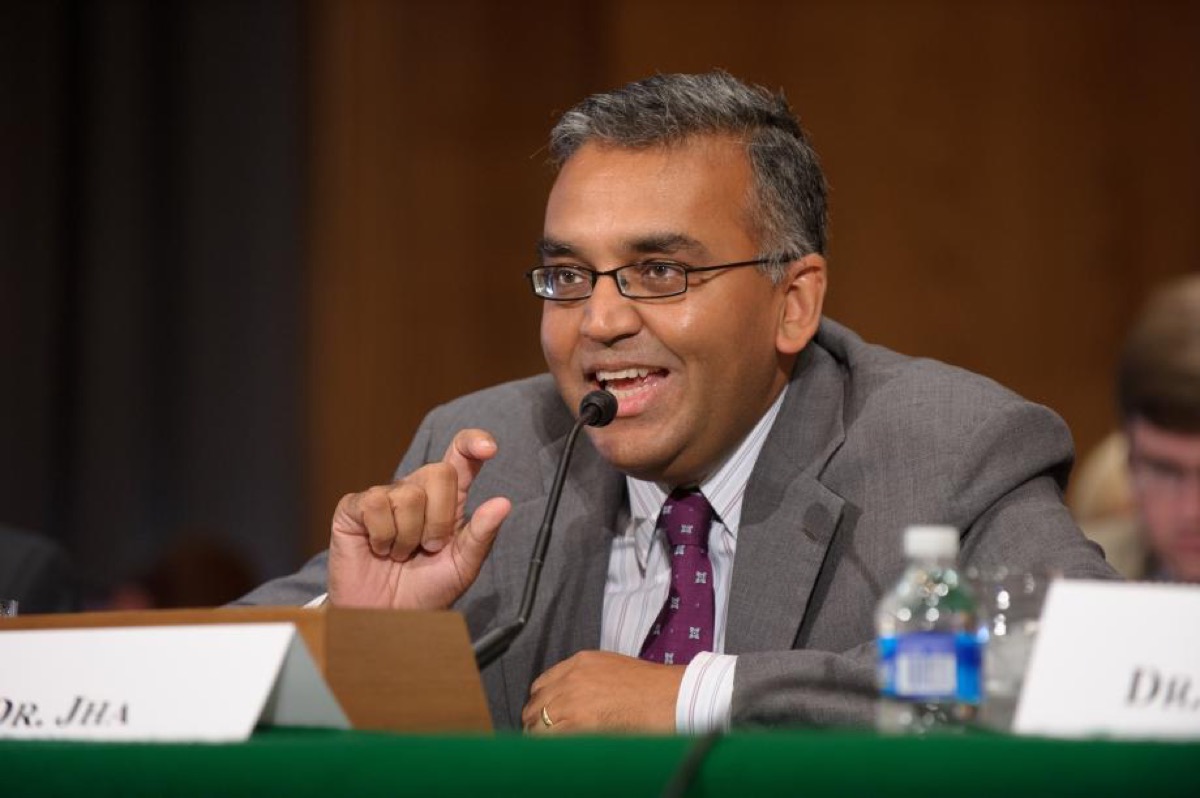 Surging COVID cases are leading to surging hospitalizations, as Omicron drives the latest numbers up in the wrong direction. (One bright side: the number of hospitalizations are not rising as high as the cases.) How can you stay safe? And if you get COVID—which at this point seems more likely than ever, given that Omicron is more contagious than any other variant and represents 94% of cases—what should you remember? Virus expert Dr. Ashish Kumar Jha, Dean of the Brown University School of Public Health, appeared on This Week with George Stephanopoulos to offer life-saving advice. Read on for all 6 points—and to ensure your health and the health of others, don't miss these Sure Signs You've Already Had COVID.
Virus Expert Warned We're in a "Really Bad Surge"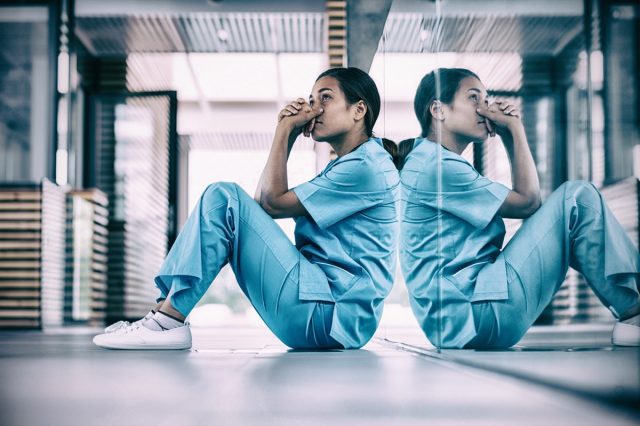 "We're obviously in the middle of a really bad surge right now," said Dr. Jha. "We're seeing two sets of things happening. A lot of vaccinated people getting infected who are doing fine, largely avoiding getting particularly sick, avoiding the hospital. A lot of unvaccinated people and high-risk people who have not gotten boosted—they're really filling up the hospital since our hospital systems are under a lot of stress. I expect this surge to peak in the next couple of weeks. It'll peak in different places in America at different times. Once we get into February, I really do expect much, much lower case numbers. And then we have to start thinking about a long-term strategy for how do we manage this virus and not go from surge to surge, feeling like we don't really have a longer term approach."
Virus Expert Said Remember This if You Catch COVID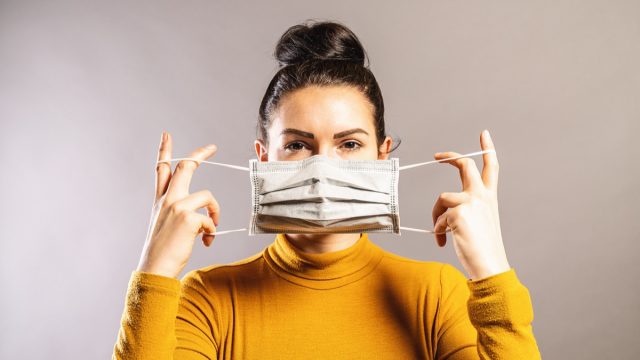 "First and foremost, the first five days are critical. That's the period when people are most contagious. So if more Americans could stay home and away from others for the first five days, it would make an enormous difference," said Jha. "Beyond the first five days, I think, and I've sort of advocated for this quite for quite a while, is you should get a negative advantage of tests. And one of those rapid tests, if it's negative, then you should feel much more comfortable going back into society. When those tests are not available and that's the challenge CDC is facing—how do you recommend something that people can't do, that it is absolutely essential that people mask up and wear a high quality mask diligently for the next five days."
Another Virus Expert Says Remember This if You Get COVID, When it Comes to Isolating Yourself
On Face the Nation yesterday, host Margaret Brennan asked former FDA commissioner Scott Gottlieb for clarification on the CDC's recent (and confusing) COVID quarantine guidance. According to one UK study, "10 to 13% of people will still be infectious from COVID on day six. On day six in the United States, the CDC says, you can go back to work, you can go back school, but they tell you don't go to a restaurant and don't travel. What do you do on day six?" "Right. And look, the CDCs guidance recommended that you wear a mask for five days after your isolation period, recognizing that a certain cohort of people is still gonna be sharing the virus," said Dr. Gottlieb. "I think what underlies the CDC recommendation: There is a recognition that this is an epidemic that's not being spread, if you will, by people who get diagnosed, isolate for five days and go back into public circulation on day six. While a certain percentage of them will still be infectious, they're not driving the pandemic. What's driving the pandemic right now is the fact that we're probably only diagnosing somewhere between one in five and one in 10 actual infections. and there's a lot of people walking around with mild illness or asymptomatic infection who don't know it, who are spreading it. So if you start from that premise, and if CDC was sort of upfront about that premise, what it really tells you is that if you are, so you are someone who's isolated for five days and on day six, you're gonna go back to work. You need to be mindful of what the setting is that you're reintroducing yourself into. Are you taking care of people who are vulnerable at home? Are you going into a healthcare setting or another setting where there's vulnerable people? And if you are, you need to be more vigilant. Maybe you use a diagnostic test to make sure you're no longer shutting virus. You certainly wear a mask in that circumstance. But I think if CDC was more granular, more descriptive in what they are actually doing and why. And the fact that they recognize that there's gonna be a certain number of people who are people could take more actions on their own."
Virus Expert Said Antigen Tests Do Detect Omicron
Do rapid antigen tests detect Omicron? "They do," said Dr. Jha. "They do. The antigen tests remain a very, very effective tool. The one difference we've seen between Omicron and Delta is in that first day of symptoms. It does look like the test is a little less sensitive, but that's for the first day beyond the first day, these antigen tests continue to work really effectively. And so I think they were a bedrock of our long term strategy for managing this virus."
Virus Expert Said We May Have to "Live With COVID" and Here's What That Means
Host Stephanopoulos mentioned a "group of President Biden's outside medical advisors" who "published an article in the AMA journal this week, they called for a new strategy that focused on learning to live with a certain level of the virus rather than eradicating it." "I do agree with that," said Dr. Jha. "COVID obviously has been pretty devastating, 850,000 Americans have died. But we now have effective vaccines and with the latest surge, we're gonna have more Americans, with immunity, some earned the hard way through infection.Over the long run, we have to look at COVID along with flu, other respiratory viruses and ask some critical questions. Like how do we keep our hospitals from becoming overwhelmed? How do we keep schools open and safe during this time? And we have the tools now to do those things, improving ventilation, getting more vaccines and therapeutics out. There's a lot we can do to have a long term that lets our economy function that lets people live their lives and really suppresses a level of infection and death that we've seen over the last two years."
Virus Expert Said This About Schools Remaining Open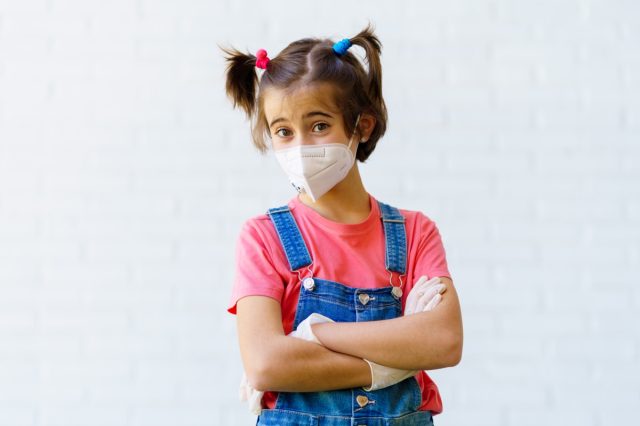 "Remote learning has been a disaster for America's kids," said Dr. Jha. "And I think we have to acknowledge that and we have to do everything we can to minimize any further remote learning. Look, I understand teachers' frustrations. A lot of school districts did not put in, did not use the billions of dollars that they had gotten to put in improvements in ventilation, and other upgrades. So the question is, can you still have school in the middle of a surge? The answer is you can because if people are vaccinated, teachers should be all vaccinated and boosted. If people wear high quality masks, even without those other upgrades, which I would like to see it still is safe  for kids and teachers to be back in school. So I think at this point, there's really no good explanation for having remote schools."6254a4d1642c605c54bf1cab17d50f1e
How to Stay Safe Out There
Follow the public health fundamentals and help end this pandemic, no matter where you live—get vaccinated or boosted ASAP; if you live in an area with low vaccination rates, wear an N95 face mask, don't travel, social distance, avoid large crowds, don't go indoors with people you're not sheltering with (especially in bars), practice good hand hygiene, and to protect your life and the lives of others, don't visit any of these 35 Places You're Most Likely to Catch COVID.
Alek Korab
Alek Korab is a Co-Founder and Managing Editor of the ETNT Health channel on Eat This, Not That!
Read more about Alek