Virus Expert Says Be Ready for This to Happen Next
A new big wave of infection is coming to the U.S.
The public must continue to be vigilant regarding the pandemic because COVID-19 is not going away soon. We will be dealing with COVID-19 forever, much like influenza. There have been new variants of the original virus, such as Delta and Omicron and we are continuously seeing new ones emerge, such as BA.4 and BA.5 – subvariants of Omicron.
The BA.4 and BA.5 subvariants do not cause a more severe infection than the original Omicron strain but are more contagious. These subvariants were first detected in South Africa late last year and have now been detected in more than a dozen countries. 
These new highly contagious subvariants may soon overtake BA.2 to become the dominant strains worldwide. Recent studies have shown they are immuno-evasive, meaning they can avoid natural immunity produced by previous COVID infections and vaccinations. Read on to find out more—and to ensure your health and the health of others, don't miss these Sure Signs You've Already Had COVID.
1
A New Big Wave of Infection Is Coming to the U.S.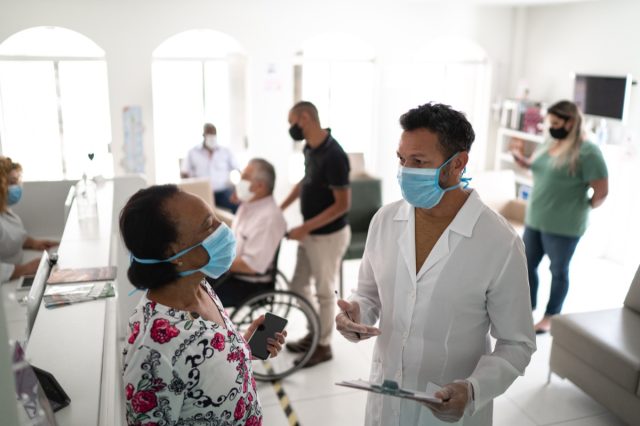 South Africa and Britain are the "leading indicators" of what will happen in Europe and the U.S. based on what has happened in the past with COVID-19. During the past two-plus years, we have observed a pattern that what happens in South Africa, in terms of the pandemic, was soon replicated in Britain and then in Europe and U.S. We have witnessed the virus take this transatlantic route through each of the COVID variants.
On May 12, the European Centre for Disease Prevention and Control (ECDC) reclassified the BA.4 and BA.5 Omicron subvariants of the COVID-19 coronavirus as variants of concern. With the rise in the cases of BA.4 and BA.5 subvariant in Europe, it was expected that we would soon see cases of BA.4 and BA.5 in the U.S. Those expectations were confirmed recently with the recent samples of BA.4 and BA.5 being collected. Whether or not the U.S. will see the same scenario of a big wave of infection play out as it has in South Africa remains to be seen. As more cases of these variants are reported, experts believe they may soon become the dominant strains worldwide. More than likely, we will be witnessing the new wave coming.
2
Here's What You Need to Know About New Mutations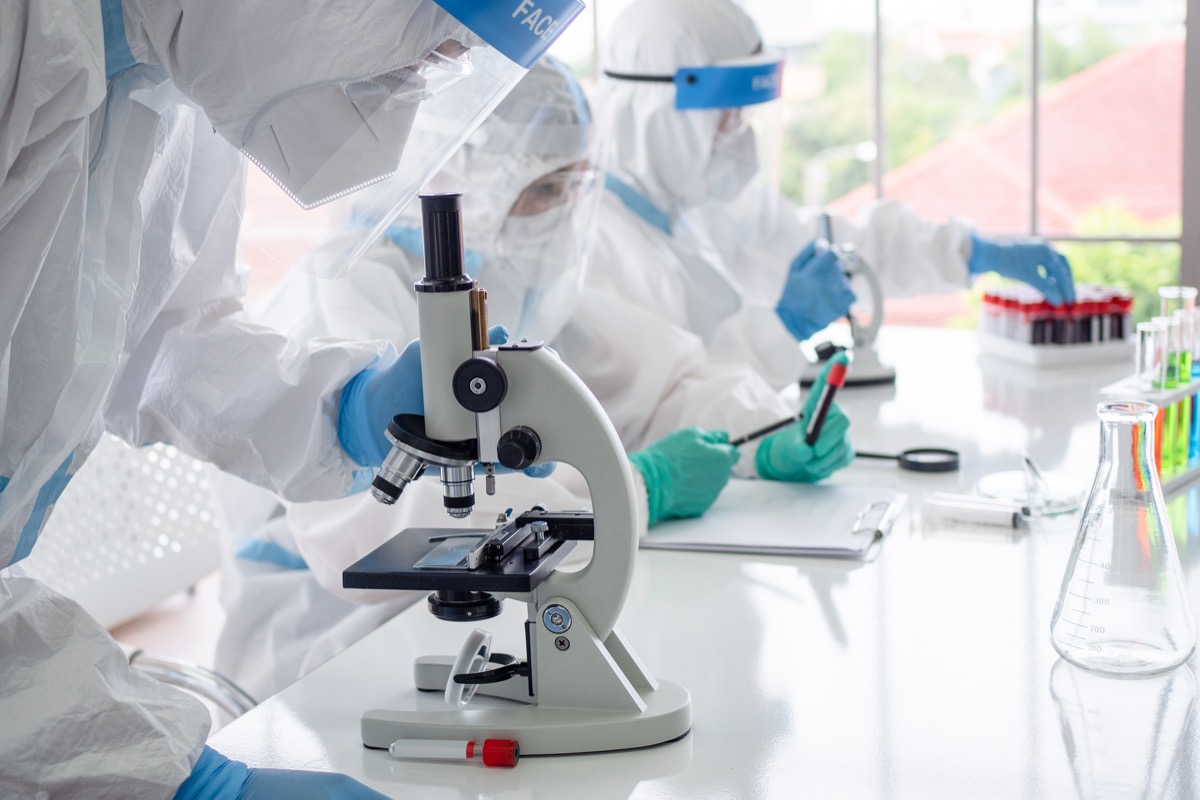 6254a4d1642c605c54bf1cab17d50f1e
The new Omicron subvariants, BA.4 and BA.5, are much more transmissible than prior variants but do not cause more severe symptoms. The most significant difference with these mutations is they are immuno-evasive. The current COVID vaccine and any natural immunity that a person has acquired through previous infections will become less effective. The BA.4 and BA.5 mutation helps these variants evade or escape defense by antibodies in the body. This can be dangerous for the infected individual and the society as a whole. 
3
These are the Symptoms of new COVID Mutations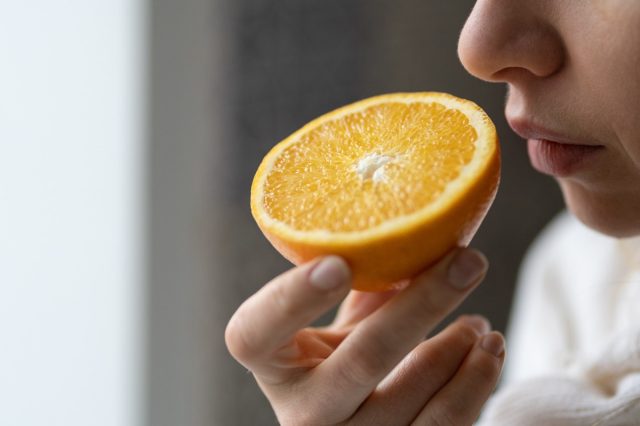 As with other variants and subvariants, the symptoms associated with BA.4 and BA.5 are similar to those seen with the different variants of COVID-19 and depend on the person and their risk factors. The symptoms can differ for each infected person. Half of those infected may be asymptomatic or pre-symptomatic, meaning they have no symptoms but are positive for infection. In contrast, others may lose their sense of taste or smell or have flu-like symptoms such as dizziness, fever or chills, cough, difficulty breathing, fatigue, muscle aches, headaches, sore throat, congestion or runny nose, nausea or vomiting, and diarrhea. 
4
What You Should Do if You Notice These Symptoms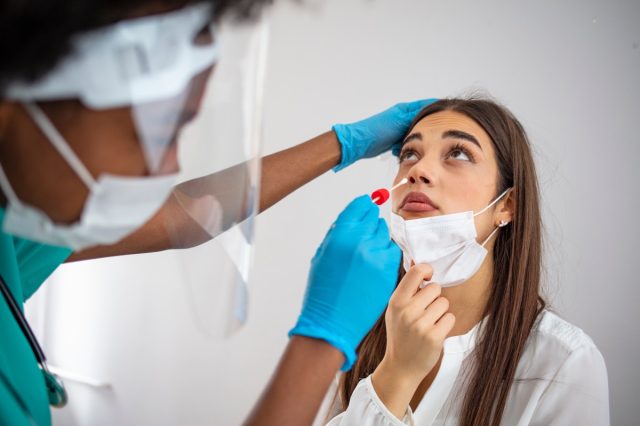 If you notice any symptoms associated with COVID-19 or if you encounter someone infected with COVID-19, it is essential that you get tested and then quarantine for a minimum of five days. Testing and quarantining are not just for your protection but also for the protection of those you encounter daily like elderly, individuals with medical condition, toddlers and infants who have not received vaccination and are at high risk of progression of severe illness.
If your test comes back positive, you must contact a medical professional as soon as possible so they can recommend the best course of action for you based on your age and health condition. If your symptoms are mild, you can usually recover at home without medical care.
5
What COVID Drugs You Can Use
There are currently two COVID drugs available on the market, Pfizer's Paxlovid and Merck's Molnupiravir, but these drugs are only available to high-risk patients. For patients without underlying health conditions or who are not in a high-risk category, there are currently no COVID-specific drugs available. These patients are advised to quarantine, rest and take medications to treat the symptoms of COVID, such as acetaminophen or ibuprofen for fever, etc.
In the future, we will see an increase in the production of protease inhibitors. These are drugs that block protease – an enzyme that breaks down protein – inhibiting the replication of specific cells and viruses. The next generation of these drugs, and where my research focus lies, will target the current COVID virus and its variants and subvariants and any future coronavirus strains.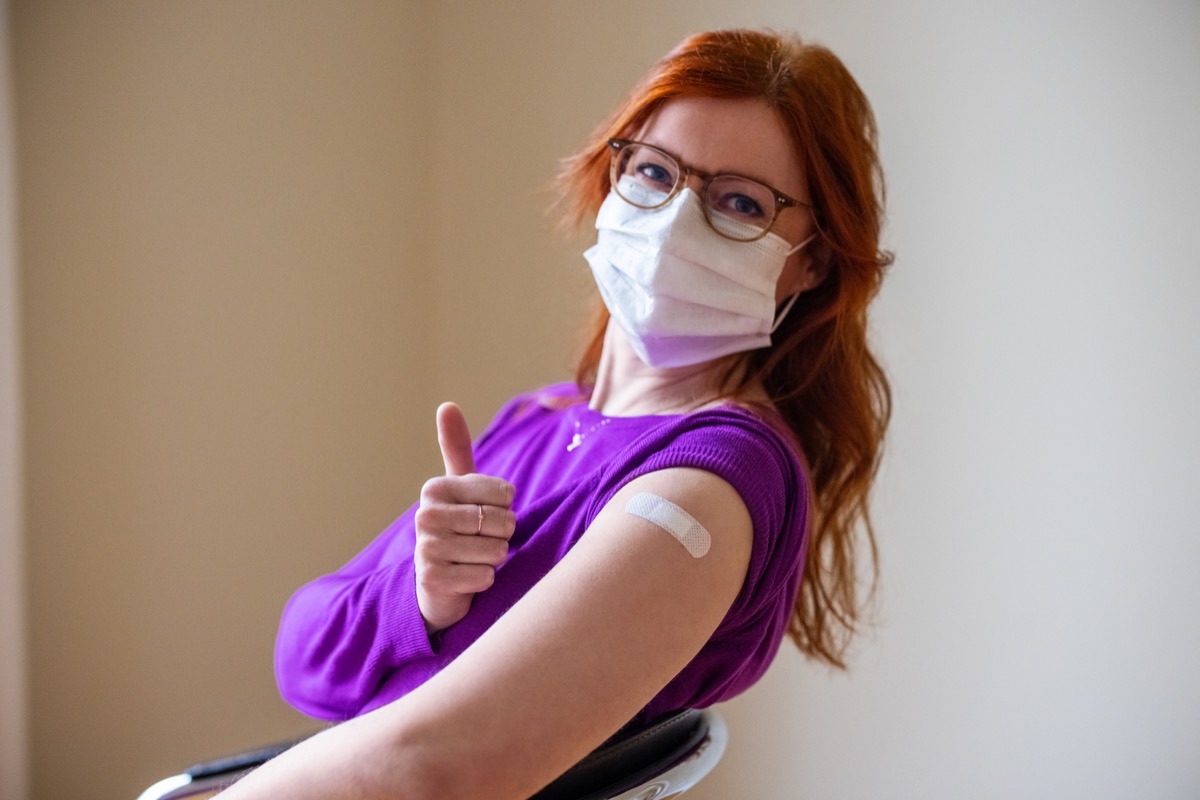 Even if you don't have symptoms, you could have been infected and passed it on to people around you. We must be mindful of others and take precautions by getting vaccinated, keeping our distance from those who can't get vaccinated, the elderly and those with underlying medical conditions. We must also get tested whenever we are in direct contact with someone who has tested positive for COVID-19 or are experiencing symptoms, do our part to avoid large crowds, and wear high-quality masks (N95, KN95, or KF94) in indoor spaces because of this very contagious coronavirus strain.
Everyone must take the initiative to take precautionary measures based on their medical circumstances and risk tolerance. People shouldn't rely solely on what is required. We know that wearing a mask decreases risk, so if you want to limit your exposure, wear a mask in crowded public spaces even if it is no longer required in those spaces. If you or someone in your family are moderately or severely immunocompromised, you must take the precautions that make the most sense for your circumstances and not rely on the requirements of others. We must begin looking at this individually and altruistically. And to protect your life and the lives of others, don't visit any of these 35 Places You're Most Likely to Catch COVID.
Emil Tsai, M.D., Ph.D., M.A.S is a scientist, professor at UCLA School of Medicine and the founder of SyneuRx.
Emil Tsai, M.D., Ph.D., M.A.S
Dr. Emil Tsai, M.D., Ph.D., M.A.S. is a renowned scientist, professor at UCLA School of Medicine, and the founder of SyneuRx, a clinical-stage global biotech company focused on the development of new classes of drugs for COVID-19 and multiple major central nervous system disorders.
Read more about Emil