Virus Experts Caution This is What May Happen Next
Here is what to expect for COVID-19, according to science.
With COVID cases dropping across the U.S. and mask mandates being lifted, it would seem as if life is returning to some kind of "normal"—but virus experts are worried the threat of COVID-19 and variants are still out there, and should not be taken lightly. "I fully anticipate another version of the virus to come back," says Dr. Yvonne Maldonado, an epidemiologist and infectious disease specialist at Stanford Medicine. "Those are the scenarios that really bring uncertainty to what comes next." Here is what virus experts are saying could happen. Read on—and to ensure your health and the health of others, don't miss these Sure Signs You've Already Had COVID.
COVID Variants Are Still Dangerous
Breakthrough infections are still a real threat, with doctors warning that people who have already had COVID-19 could be infected again. "We are seeing multiple variants of the SARS-CoV-2 coronavirus that are different from the version first detected in China," says Stuart Ray, M.D. "Different variants have emerged in England, Brazil, California and other areas. More infectious variants such as beta, delta and omicron may have increased ability to re-infect people who have recovered from earlier versions of the coronavirus, and also be somewhat resistant to some of the coronavirus vaccines. Still, vaccines currently used appear to offer significant protection from severe disease caused by coronavirus variants."
Vaccines Not As Effective With New Variants?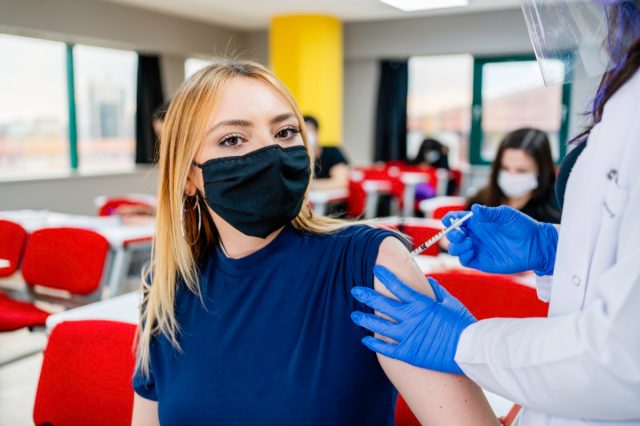 "There is evidence from laboratory studies that some immune responses driven by current vaccines could be less effective against some of these variants," says Dr. Ray. "Those eligible for COVID-19 booster should obtain them for added protection against infection and severe disease. The immune response involves many components, including B cells that make antibodies and T cells that can react to infected cells, and a reduction in one does not mean that the vaccines will not offer protection. People who have received the vaccines should watch for changes in guidance from the CDC [Centers for Disease Control and Prevention], and continue with coronavirus safety precautions to reduce the risk of infection, such as mask wearing, physical distancing and hand hygiene."
…But Vaccines Will Be Key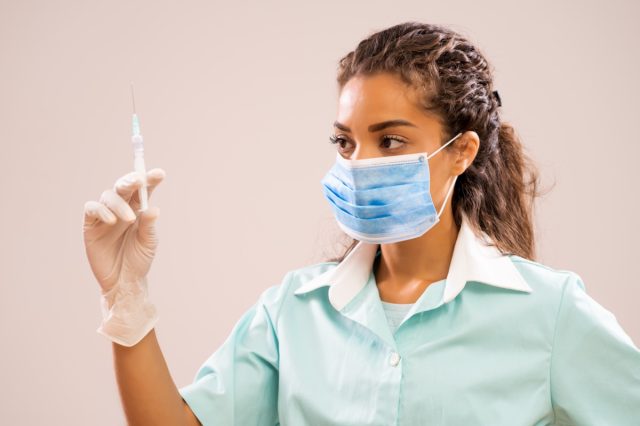 Even with new variants, vaccines will be key to keeping the virus under control. "I don't think we need any more scientific breakthroughs, we know how to stop severe Covid: vaccines," says Dr. Panagis Galiatsatos, assistant professor of medicine and expert in pulmonary and critical care medicine at Johns Hopkins Medicine. "We have the weapons to transform Covid into nothing but a bad cold. We have the science. All people will need is access to the interventions, and we need to regain trust. That's why it's like a 'Choose Your Own Adventure,' and I am choosing the kind that puts us in a better frame of mind that we reach people and get more people vaccinated and can end this pandemic and learn to adapt to this."6254a4d1642c605c54bf1cab17d50f1e
Vaccine Availability Will Be Crucial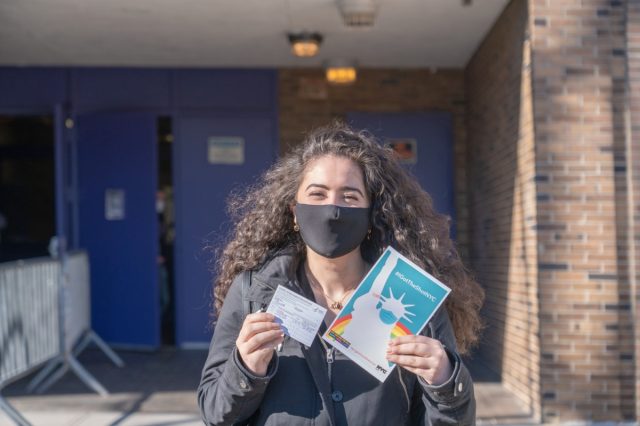 Experts warn the virus will be difficult to manage over the long term if poorer countries and communities don't have access to vaccines and information. "As long as there are areas of the world where the virus could be evolving, and new mutants arriving, we all will be susceptible to these new variants," says Glenda Gray, chief executive officer of the South African Medical Research Council.  
"As long as we refuse to vaccinate the world, we will continue to see new waves," says Peter Hotez, Dean, National School of Tropical Medicine at Baylor College of Medicine in Houston. "We are going to continue to have pretty dangerous variants coming out of low- and middle-income countries. That's where the battleground is."
The COVID-19 Virus Is Here To Stay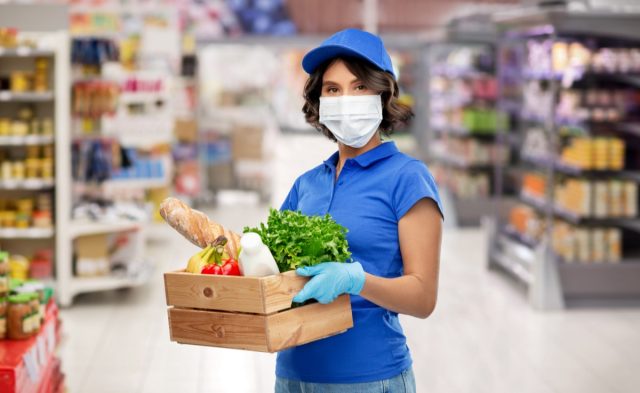 The COVID-19 virus and variants aren't going anywhere soon, which is why experts want a more unified approach to developing and distributing vaccines in the future. "It's not that you're going to eliminate this disease completely. We're not going to do that, but hopefully it will be at such a low level that it doesn't disrupt our normal social, economic and other interactions with each other," says Dr. Anthony Fauci. "We really don't want to get into the whack-a-mole approach towards every new variant where it comes up and you all of a sudden have to make a new booster against a particular thing because you'll be chasing it forever. So that's the reason why one of the things we are really all pushing for is…finding out what the mechanisms are that induces a response to a commonality among all of the different – real and potential variants – that we're seeing and that can occur."
How to Stay Safe Out There
Follow the public health fundamentals and help end this pandemic, no matter where you live—get vaccinated or boosted ASAP; if you live in an area with low vaccination rates, wear an N95 face mask, don't travel, social distance, avoid large crowds, don't go indoors with people you're not sheltering with (especially in bars), practice good hand hygiene, and to protect your life and the lives of others, don't visit any of these 35 Places You're Most Likely to Catch COVID.
Ferozan Mast
Ferozan Mast is a science, health and wellness writer with a passion for making science and research-backed information accessible to a general audience.
Read more about Ferozan